Things that surprised me about pregnancy #2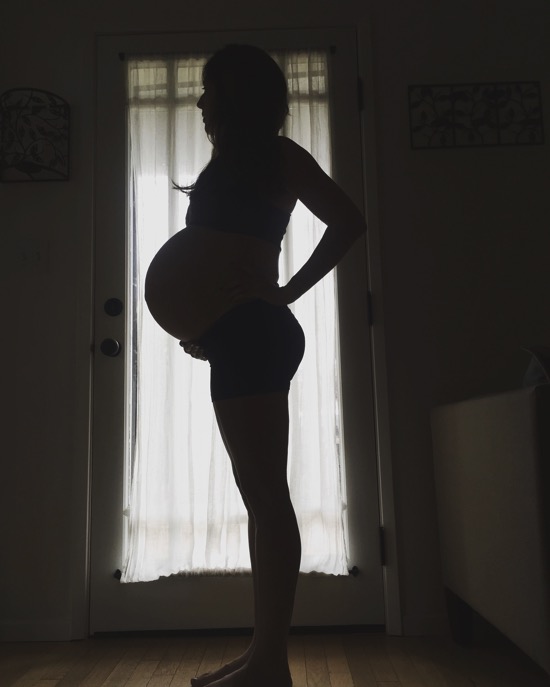 -How quickly things happen! It seemed like the day after my positive pregnancy test, my belly sprouted overnight and the weight gain avalanched on. It felt like things started to physically appear before I could really get used to the fact that I was indeed pregnant. There are also some pros to this, including the fact that I got to feel kicks so much sooner! Baby kicks are one of my favorite things, ever, and I feel so grateful that I was able to experience them for so long.
-How much more relaxed it feels. As you guys know, we had a couple of unique situations in this pregnancy, including my low-lying placenta and the baby's VSD. I think I handled this information differently than I would have as a first-time mom, or even just 4 years ago, when I was pregnant with Liv. I did as much research as possible, tried to remain calm (there was nothing I could do about either situation, so there was no point in freaking myself out), asked a lot of questions, and just put it in God's hands. It was also nice to go into this pregnancy and not feel like I had to read everything under the sun since I did that last time. I read a handful of books, but really spent this time enjoying the pregnancy and savoring the moments with Liv and Tom. I felt like I could go into the experience with my knowledge and confidence in my body's abilities, and trust that the midwives, Tom, and our doula would help take care of the baby and myself. Our birth story was a bit of a whirlwind, and I'm so glad they were by my side.
-Things hurt more the second time around. I did not remember feeling this slow or tired last time, but I also didn't have an energetic 3 1/2 year old to chase around, or an almost 11-lb baby in my belly. 😉 When I was pregnant with Liv, if I was tired, I took a nap. This time, when I was tired, I ate a little chocolate and carried on. While I stayed consistent with my workouts, they were dramatically different the second time around because of my hip flexor and ligament pain. Last time I was a total cardio queen, and this time, strength training was really my jam, with light cardio mixed in here and there. I'm thankful that despite my occasional aches and paints, I was able to stay active right until delivery. I did a Physique 57 workout the night before I went into labor, and it felt so good to stay active, as it's a huge component of my sanity.
-How time flies at an astounding rate. I was so busy taking care of Liv, teaching, and working, that the weeks seemed to coast past me. Before I knew it, I was in my third trimester. At the same time, it makes me laugh to think that I've been pregnant for pretty much all of 2015. In some ways, it definitely felt like it, and in others, I feel like it went by so quickly.
Things that didn't surprise me:
-That post-birth glass of wine tastes just as good as I thought it would.
-That the heart has the ability to grow and multiply far beyond its previous capacity. While the amount of love I feel is definitely overwhelming, it's certainly not surprising. <3