New workouts to try this fall
Hi friends! How's the day going? Hope you're enjoying the morning. I'm so happy you loved the pumpkin bars recipe! I made them yesterday, and they're already almost gone. Guess I'll be making another batch. (For the record, they are amazing heated up with some coconut milk ice cream on top. Doo it.)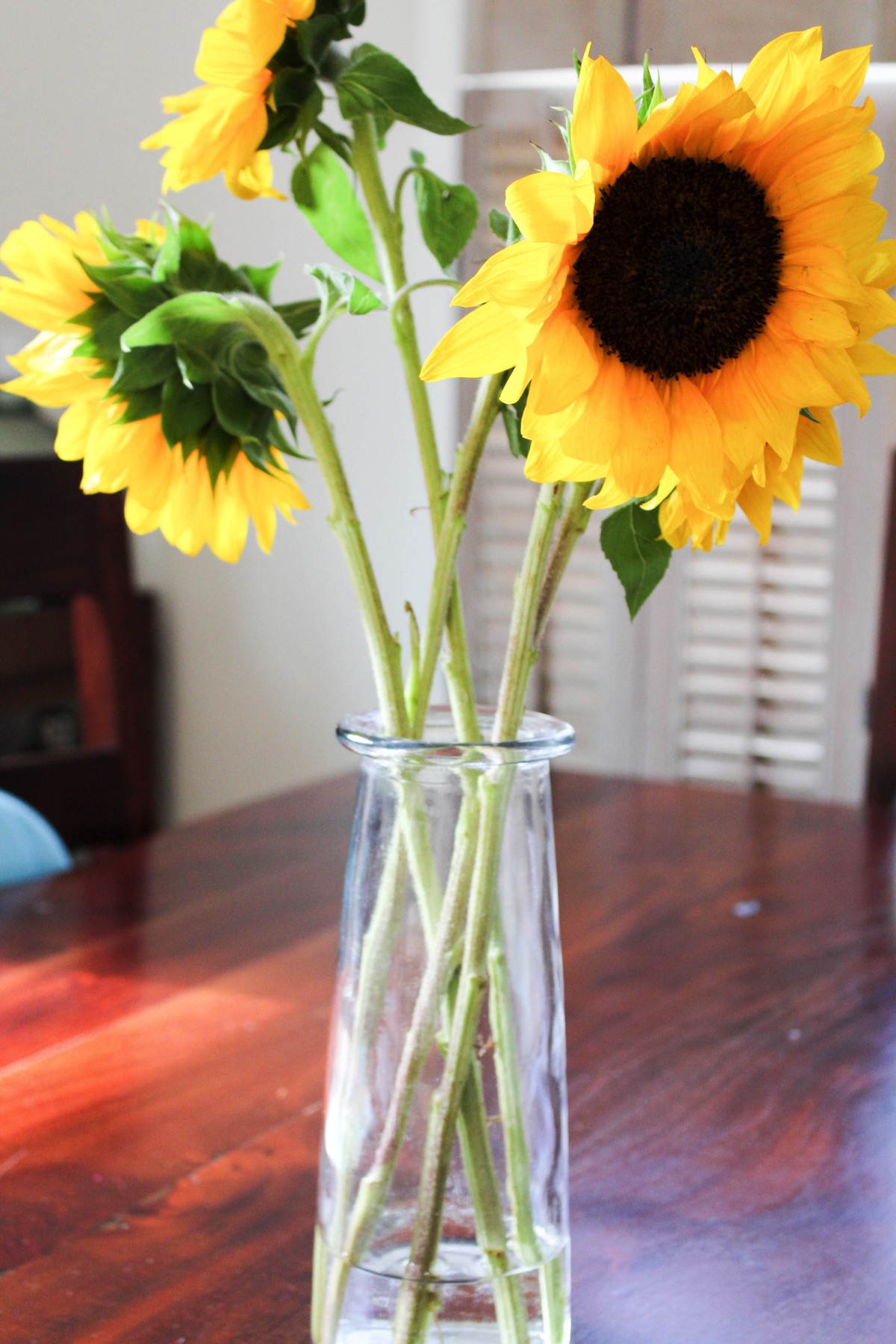 (Livi picked out these cheery sunflowers for the week)
Last night included some adventures at IKEA,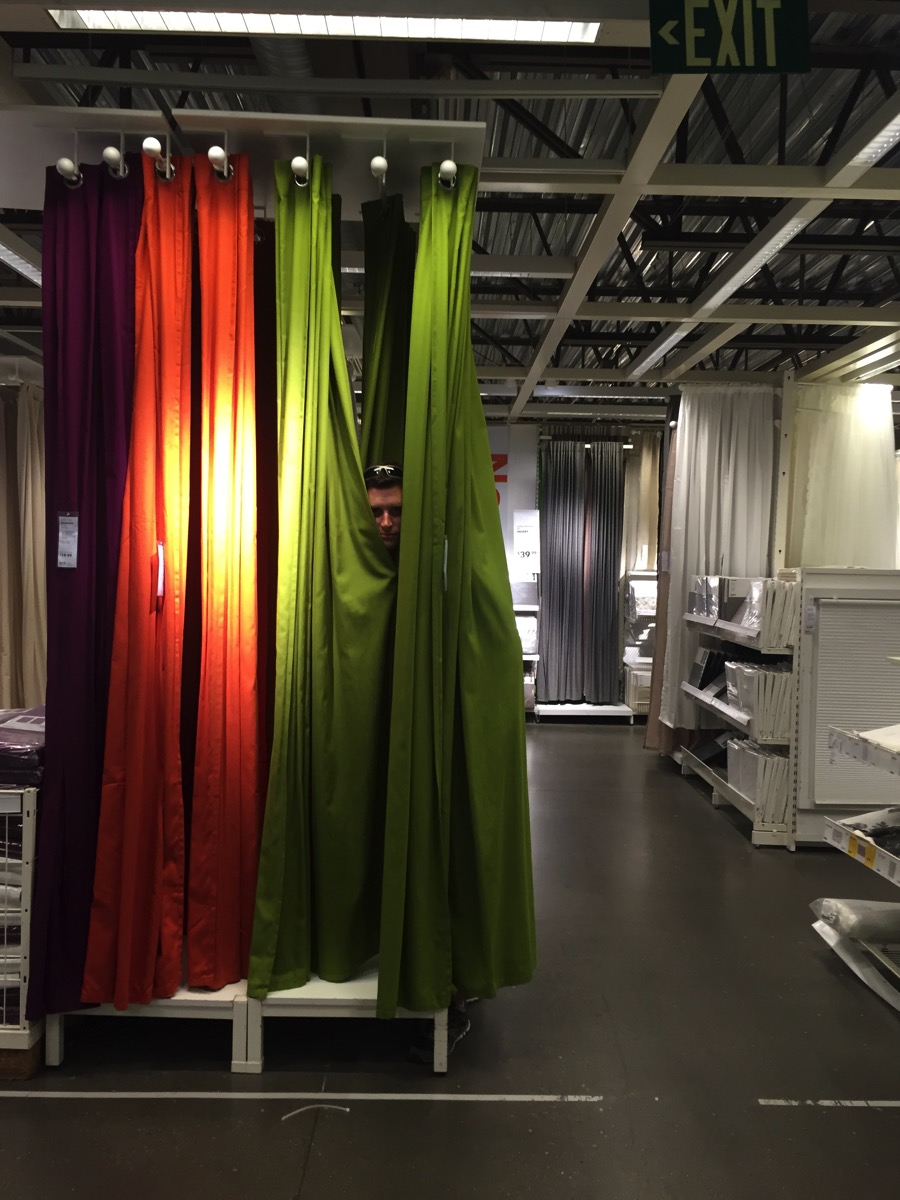 (pay no attention to the man behind the curtain)
and dinner at Oggi's. It was my first time eating there, and for it being Monday night football, it was quite a scene. Sports fanatics always make for awesome people-watching, and the food was pretty good. I ordered a turkey burger with no bun, sweet potato fries,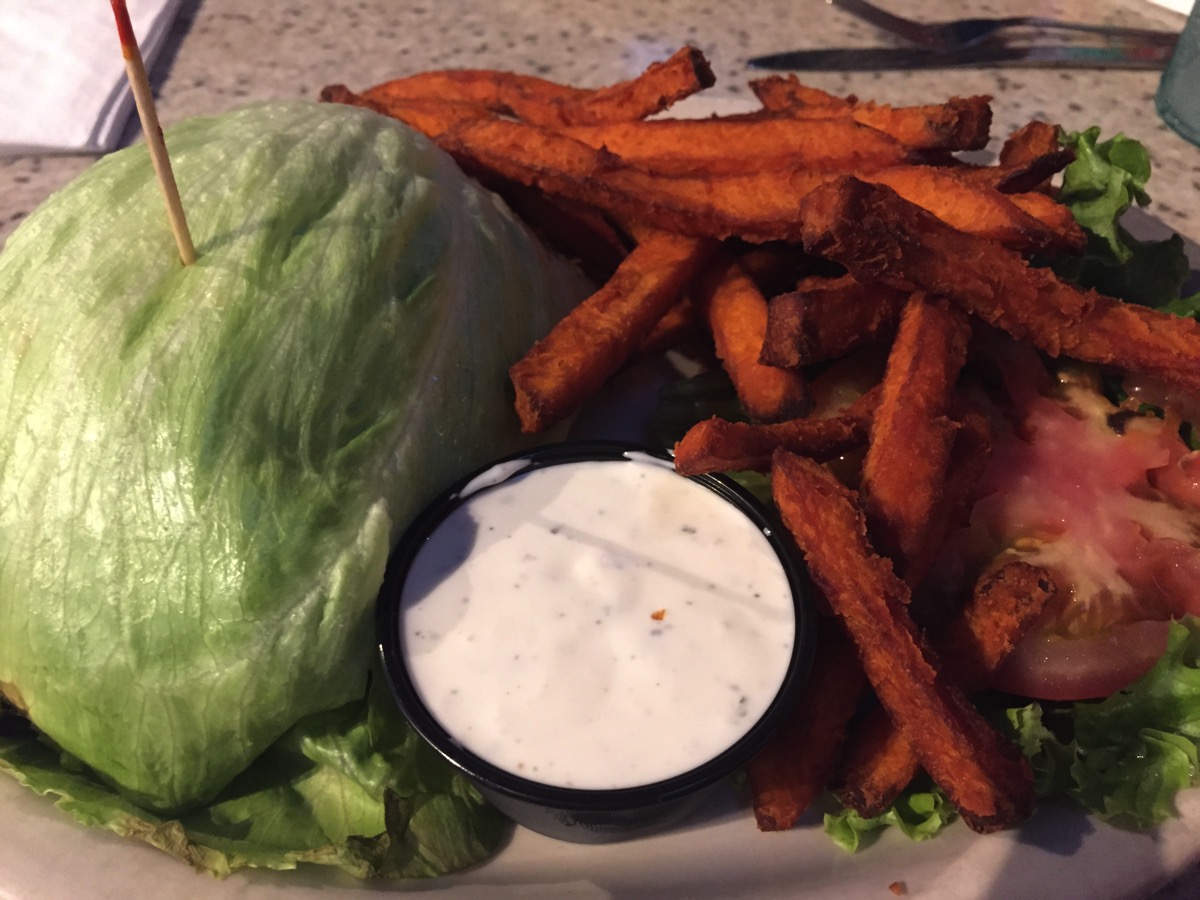 (there is indeed a burger hiding under the lettuce blanket)
and a side salad.
This morning, I'm off to the chiropractor for some sweet relief. I'll update more on the family page, but I've been having pretty intense Braxton Hicks contractions and was in some pain last night. Fingers crossed that today is a little more comfortable, and I'll be taking it easy when I teach barre later today.
So today, I thought it would be fun to talk about ways to shake up your fitness routine this fall. When the seasons change, it's an ideal opportunity to assess and switch up your fitness routine. Every 4-6 weeks is a perfect time frame to change up your modes, sets, weights, reps, anything to keep plateaus from kicking in. Remember that our bodies are intelligent machines and will give us what we expect from them. If you add additional stressors or new modes, your body will be forced to react (and change, becoming stronger, faster, more flexible, etc) as a result.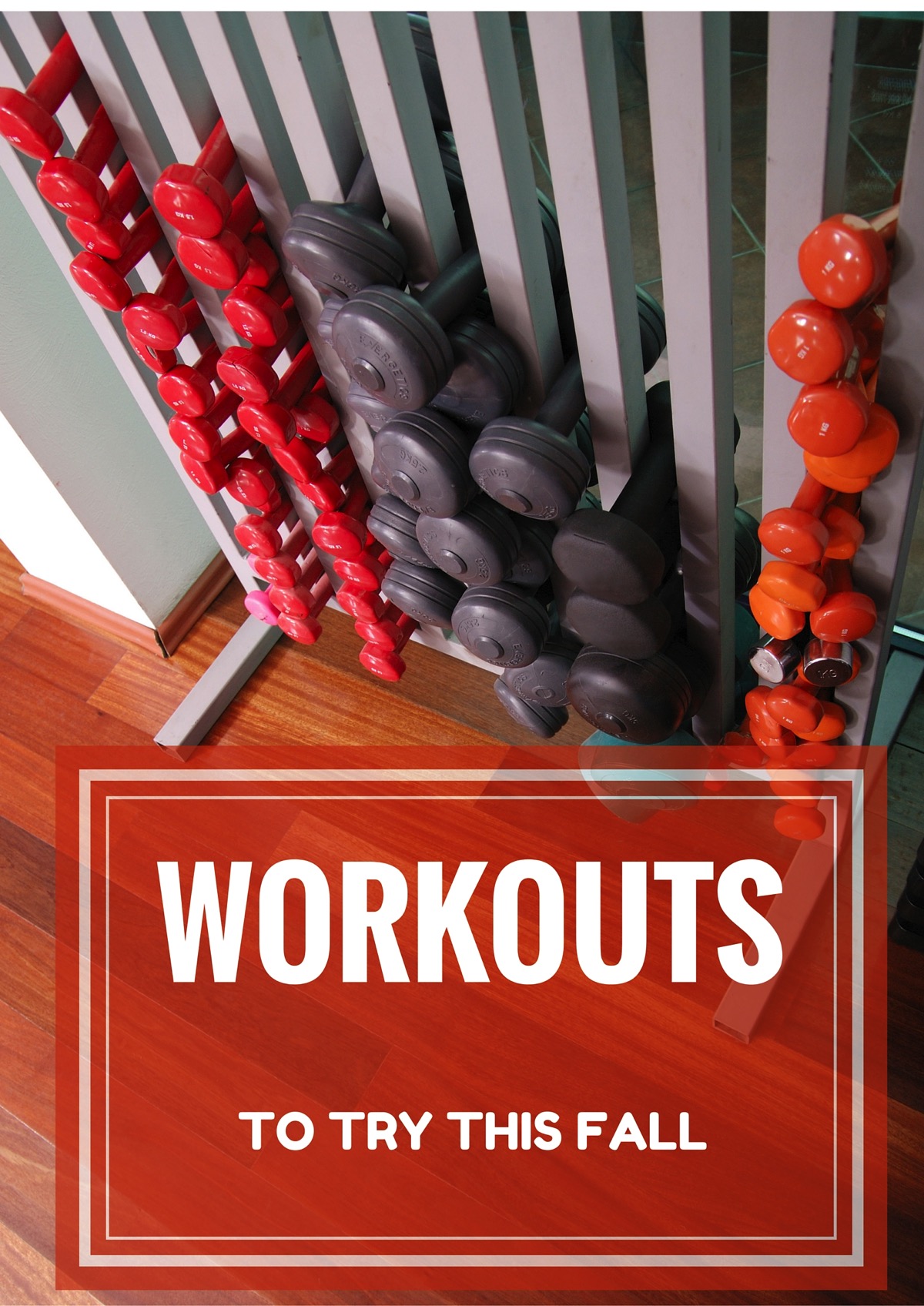 Here are some ideas for new classes or workouts to try as you go into fall!
Some of my tried and true favorites: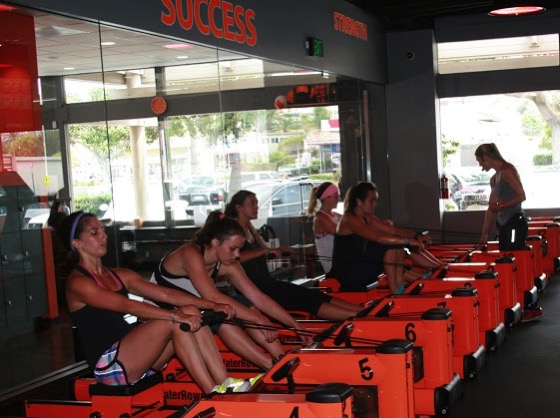 This goes down in history as one of my favorite workouts of all time. It's scalable, the exercises are safe, you will work to your personal max, and it combines strength and cardio through circuits, treadmill intervals and rowing. The strength progressions and treadmill workouts change daily, so you may be working on max strength one day, power the next, and endurance the following. I can't wait to make my return! My body will be sweating tears of joy.
The classic never dies! I'm always surprised to find out that there are quite a few people I know who have never taken a spin class. The idea of sitting on an bike for an hour can be intimidating, but you can get lost in the music, work in your own cardio zone, and get in an incredible workout. It's also a low-impact option for those who want to minimize joint pounding.
The same thing goes for strength training for an hour; it can seem intimidating at first. The music makes the class fly by, and I love that each track workouts a particular muscle group to fatigue. BODYPUMP helped me to gain some lean muscle last year, when I first started teaching, and is an awesome challenge.
Barre (barre3, Pure Barre, or another local studio)
This is another one of my all-time favorite workouts. It's low cardio -perfect for the days when you don't want to leave covered in a sweat puddle- but will still work you to your personal max. While classes work the entire body, I noticed the most challenge and emphasis on the lower body exercises. They will make your thighs beg for mercy, and shaking like a leaf is totally normal.
This is how I fell in love with yoga! There are so many different styles of yoga out there, and I really believe that there's a practice that's suited for everyone. The heated rooms help to increase stretching ability (and make you sweat buckets), but I especially love the continuous movement; it feels like a dance.
CORE40, or any Pilates/spin hybrid classes using the Megaformer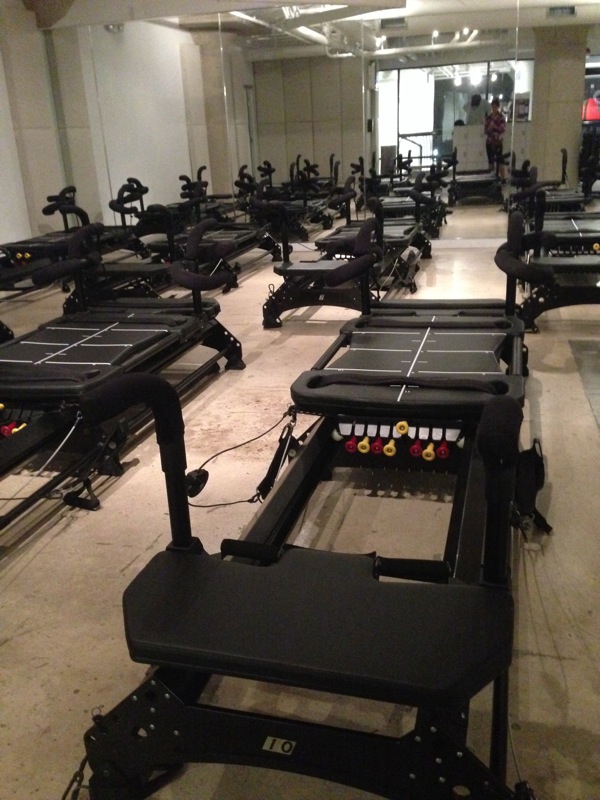 It looks like a torture device, because… it is. In the best way possible. 😉 My core is always challenged in a new way, and I can't wait to make it back there later this fall!
Beachbody faves, like TurboFire, Insanity and PiYo. I've been using the On Demand service (Les Mills has a great one, too!) and it's convenient and effective for short at-home workouts.
Classes I personally can't wait to try:
Paddleboard yoga. There are quite a few options here in San Diego, and I'm especially intrigued by the night classes. A light is attached to the bottom of the paddle board, and you can see the sea creatures (cool! or frightening?!) as you paddle around the bay. The board is anchored during practice, so you don't have to worry about drifting away while you downdog.
POUND. I've been apprehensive about trying this, because I've taught a drumming/drumsticks/dance class, and it was the lamest thing ever haha. I jokingly called it "Drums of Death" each time I had to teach. I was talking to a friend about it, and she said, "This is nothing like that." I will definitely be checking out a class, especially since they offer them in Tucson. It would be fun to try it out next time we're in town!
Slacklining. This one I haven't been able to do while preg -I KNOW I would fall- but think it looks like a lot of fun, and a great way to challenge balance. Has anyone tried this??!
Aerial yoga. This is another one I'm waiting to try out! It looks like a blast.
Are you changing up your routine this fall? Is there a new class you're going to try?
Hope you have a wonderful morning, and I'll see ya later on the Family page.
xoxo
Gina
More:
Increase arm strength and definition
Get more out of your core routine