Hi friends! Love the SSU excitement for week 2! Keep those check-ins coming.
Hope you had a great weekend! Ours was full of fun adventures, like taco night,
celebrating the man of the house,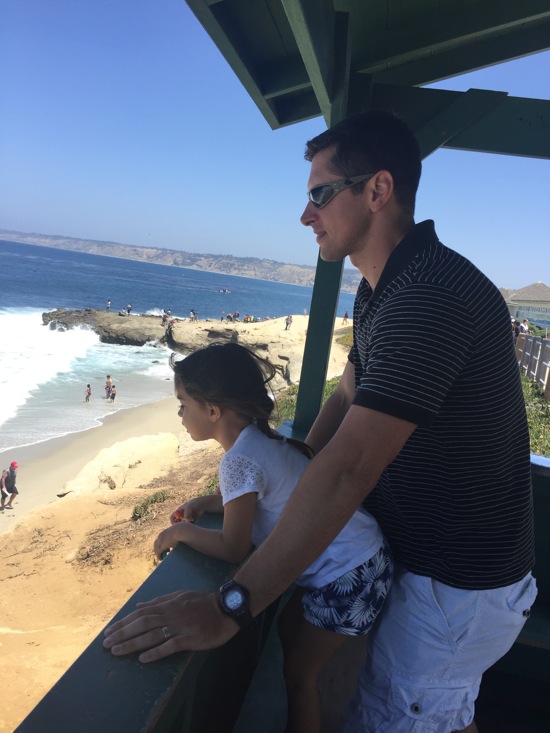 and you know, just chilling with seals.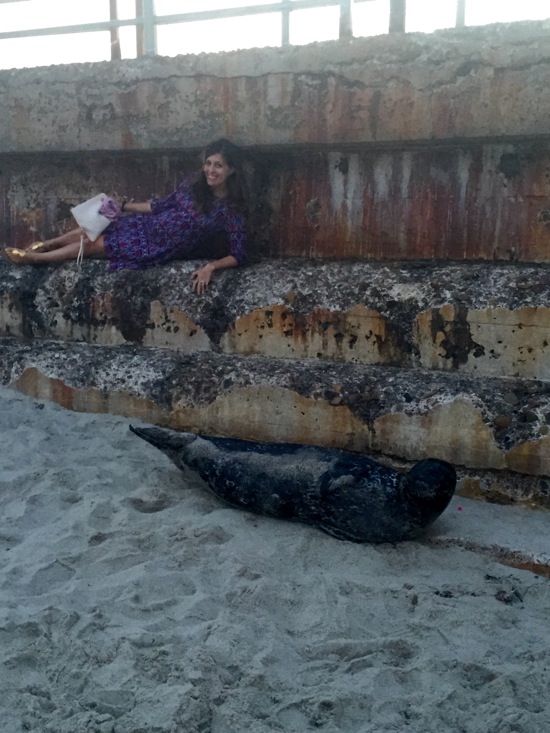 This guy was lounging on the beach like, "Take my picture. And bring me some fish."
I think the seals in La Jolla must be used to having people around, because they were swimming right up to the shore to say hi to everyone (which sounded like a mixture between snort and groan). I feel like I could watch them slither up and slide down the rocks, glide through the water, and roll around in the sand, all day. It never gets old.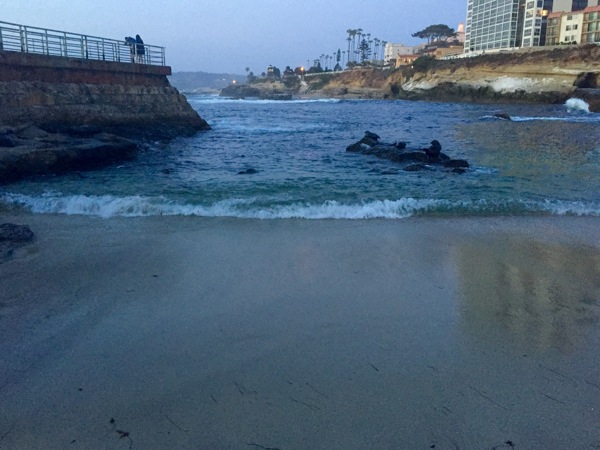 We ended up spending a lot of time in La Jolla this weekend and each time, we're reminded why we used to vacation there. It's such a beautiful spot, and packed with delicious restaurants, things to see.. and places to shop. 🙂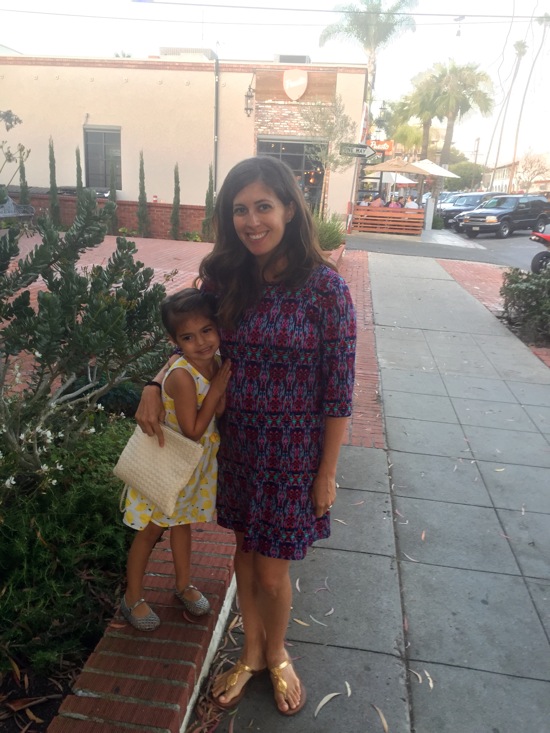 Friday night, we ended up eating dinner at Puesto for street tacos. The tortillas are made fresh in-house, the horchata is frozen (Livi's fave) and the guacamole is to dieeeeee for.
Tacos for days: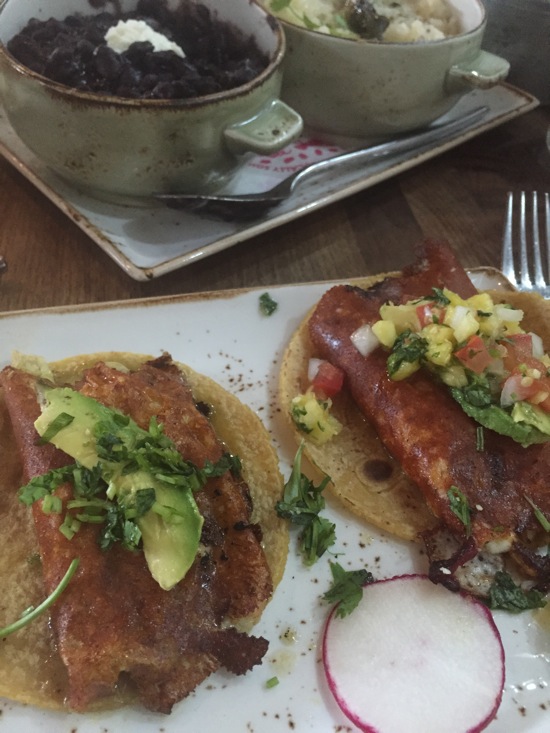 (I got the chili verde chicken, chicken al pastor, and potato soy chorizo)
and my dates. 🙂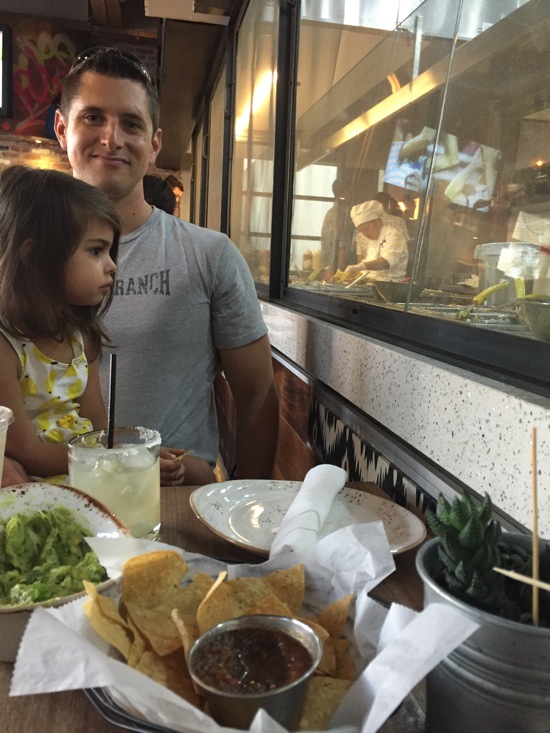 After dinner, we told Liv we'd make a stop at the deli for a cookie. They were in the process of closing up the interior, but kindly sold us a dog-shaped cookie before the shop closed.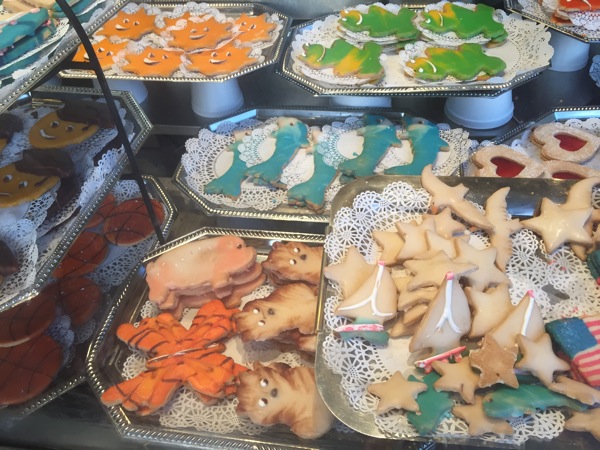 Sunday morning, we got to celebrate Father's Day! Livi and I set out cards and gifts for the Pilot -he's been needing new workout clothes, so we hooked him up with some shirts and shorts from lulu- and a framed picture of him with Liv for his office. After sleeping in (which was a gift for everyone haha), we headed to Richard Walker's for breakfast. They have a variety of breakfast offerings, from stuffed pancakes and waffles to baked omelets and bacon.
Brunching: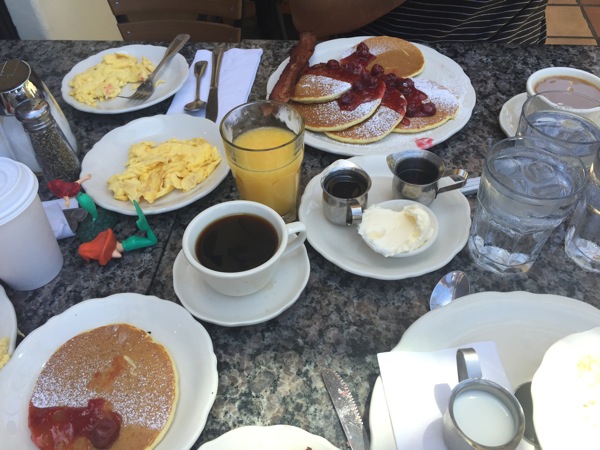 (I got the oatmeal, eggs and turkey sausage, and had some bites to try Liv's strawberry waffle and the Pilot's cherry pancakes)
We walked around the park so Liv could run around,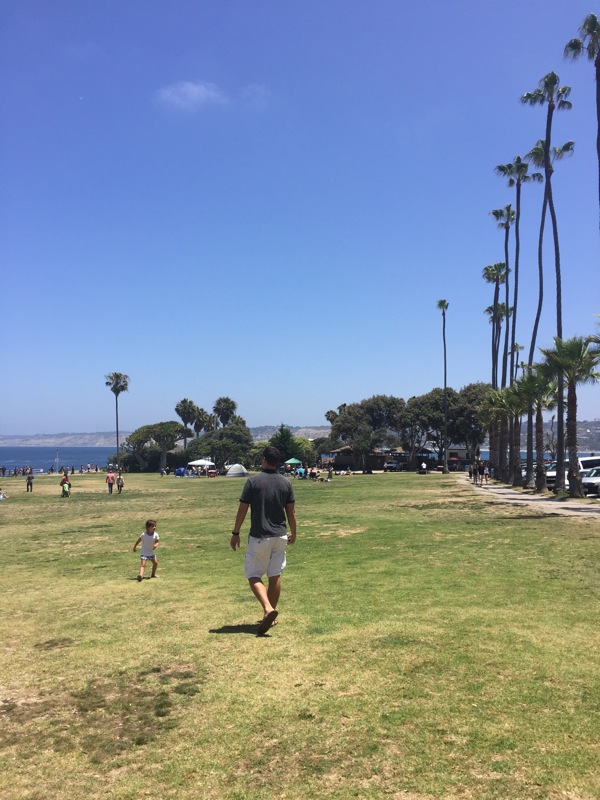 and came back home for cleanstravaganza. Since last week was pretty crazy with returning from Hawaii later than expected (and then our clothes washer officially stopped working in time for the laundry haul we had to do), we fell behind on household stuff. We blitzed through quite a bit this weekend, and took Liv to see Inside Out. I'm convinced that Pixar can do no wrong. It was beautiful; profound, fun, and heartwarming. The short film before the movie, Lava, had me fighting the dinosaur cry into our popcorn.
I also caught a yoga class at Prana, which was a vinyasa flow. I've been modifying my practice quite a bit -I'm filming a video this week with all of the pregnancy yoga modifications I can think of, so please let me know if you have any questions or requests!- and found that I didn't have to do anything dramatically different for this class, which was nice. Our instructor read some verses from "Radiance Sutras," which I'm doing to look at downloading. So good.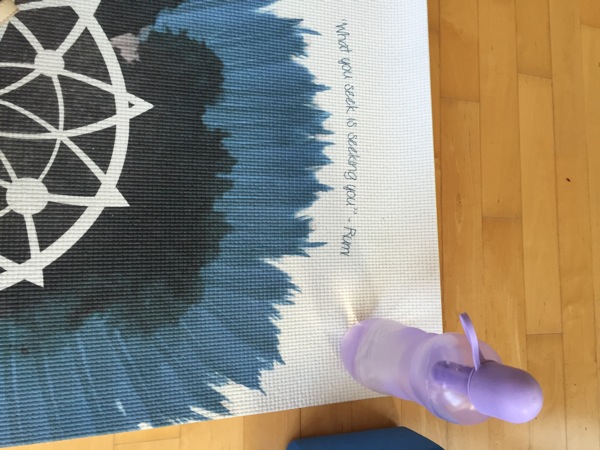 This morning was BODYPUMP and playing at the park, and now I'm hanging out here before getting ready for spin.
Hope you have a wonderful night!
xoxo
Gina
Something to do: this barre burner! It's 20 minutes and will work your entire body. 🙂