Summer Shape Up 2015: Week 4 Workouts and Meal ideas
Hi friends! Can you believe that it's the last week of Summer Shape Up?! It's gone by so quickly, but time flies when you're working hard. 😉 I hope you're already seeing some noticeable benefits from the past 3 weeks! Our goal for the final week: finish it STRONG with the same intensity that you used when you began the challenge. Also, remember that you can always repeat for an 8-week plan. For Winter Shape Up, we'll have our free full-length videos to follow, too. 🙂 If you're just joining in the fun, you can check out the intro post here!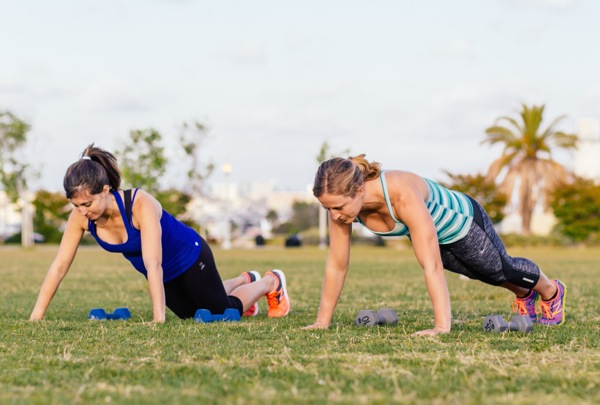 Next month, I'll be back with full monthly fitness calendars (and per many requests, I'll include meal ideas in my emails), so if you'd like to receive those, be sure to sign up for my newsletter below:
(I'll never spam ya)
A very special "thank you" to all of our wonderful 2015 Summer Shape Up sponsors!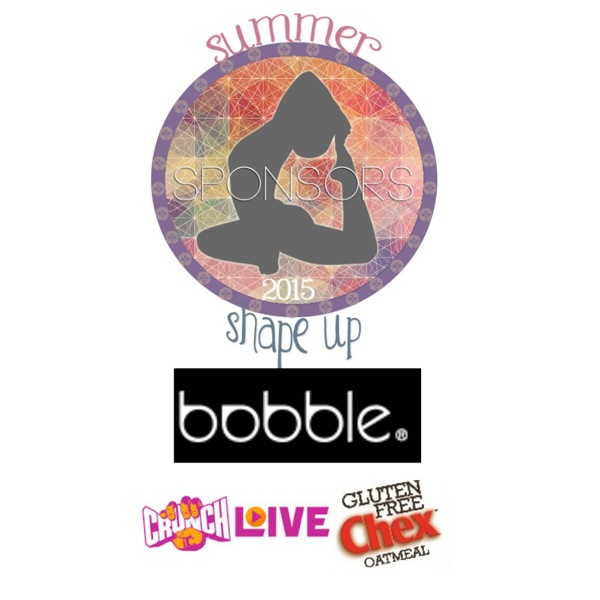 bobble, makers of the BPA-free self-filtering water bottle. I tote mine around all the time and love how lightweight it is.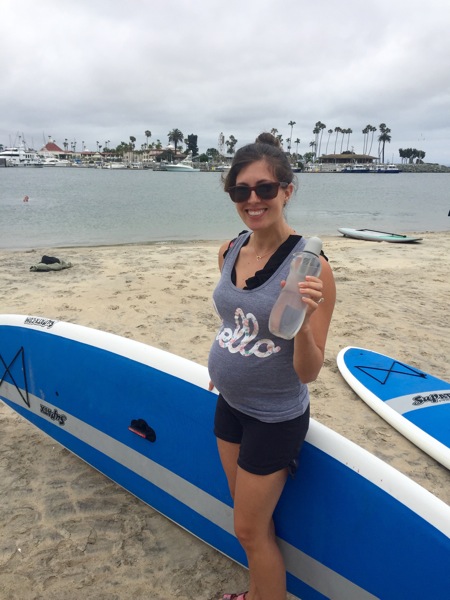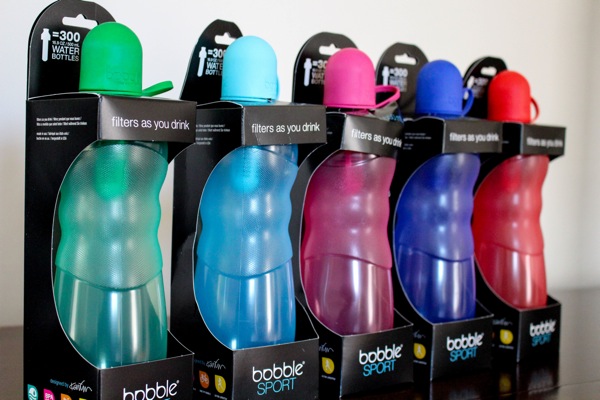 Gluten-free Chex oatmeal, which is perfect for baking, savory recipes and snacks,
(shown here with an egg cracked in as it cooked, almond milk, blueberries, cinnamon, a drizzle of maple syrup and a giant blob of peanut butter)
and Crunch Live, who kindly shared a 30-day free trial with all of us. Just use the code "SSU30"" to activate it! (It will turn into a regular membership at $9.99/month after the 30 days expire, just as a heads up. They have a great variety of workouts you can do anywhere.)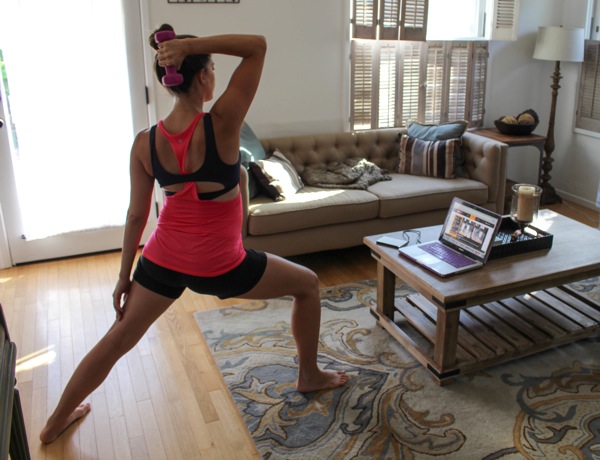 Here's what the meal ideas look like for Week 4. As always, feel free to adjust or shuffle them around according your unique needs and preferences.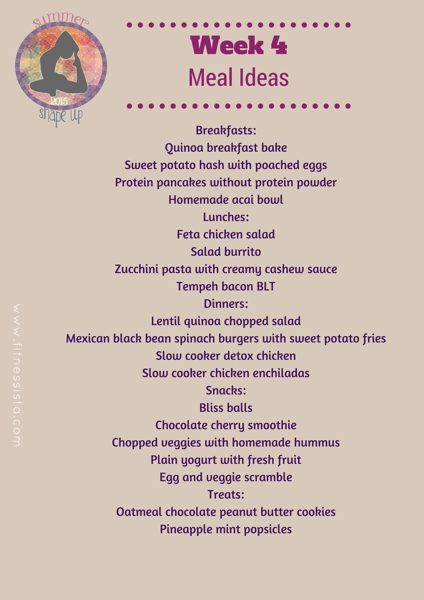 Breakfasts:
Sweet potato hash with poached eggs
Protein pancakes without protein powder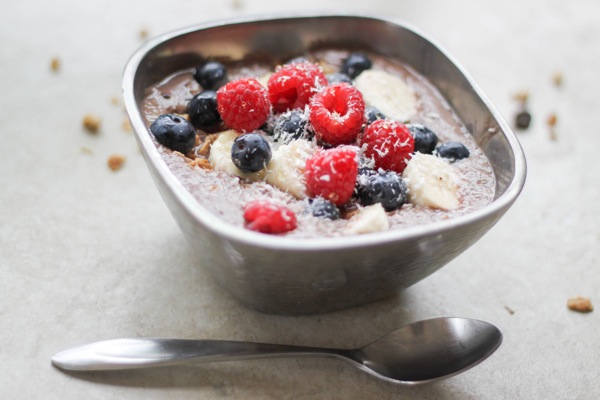 Lunches:
Zucchini pasta with creamy cashew sauce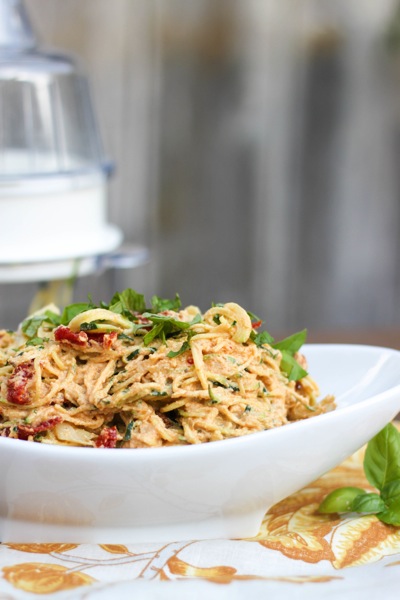 Dinners:
Mexican black bean spinach burgers with sweet potato fries
Slow cooker chicken enchiladas
Snacks: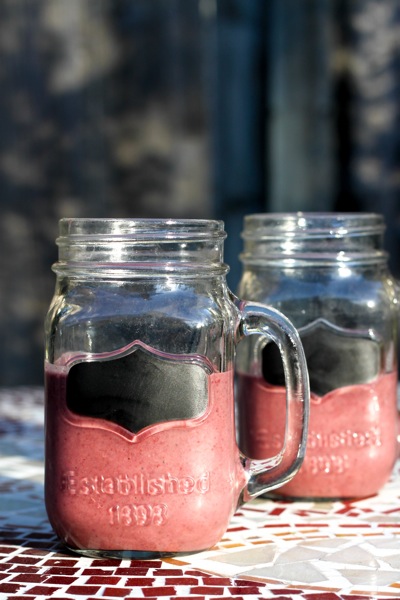 Treats:
Oatmeal chocolate peanut butter cookies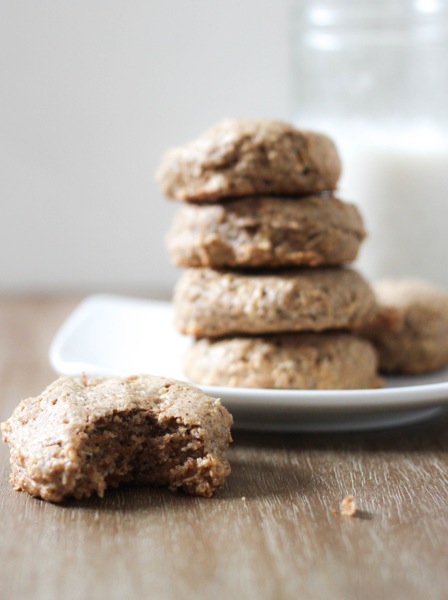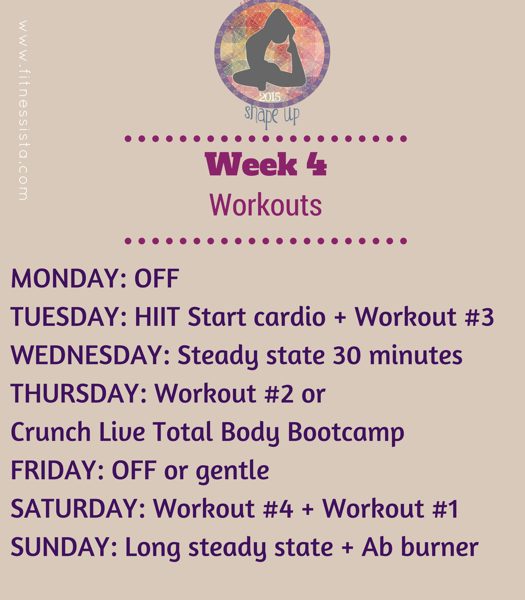 Workouts:
Monday: OFF
Tuesday: HIIT Start Treadmill Workout and workout #3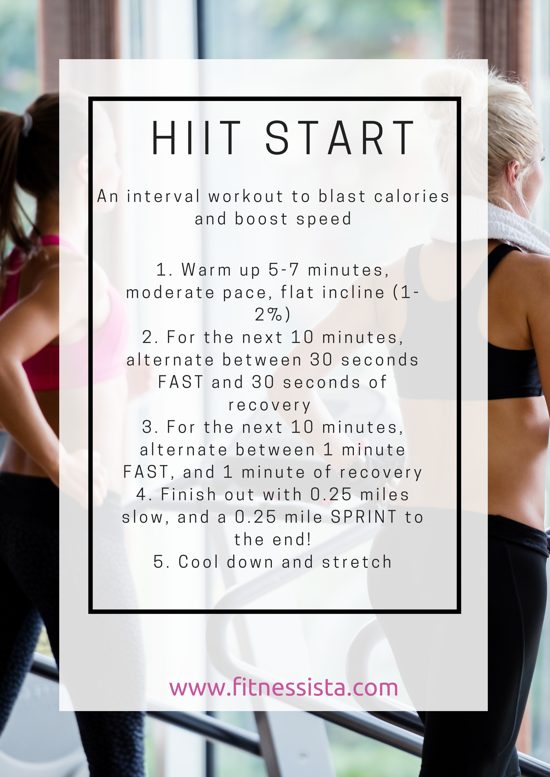 Wednesday: Steady state 30 minutes
Thursday: Workout #2 or Crunch Live Total Body Bootcamp
Friday: OFF or gentle
Saturday: Workout #4 + Workout #1
Sunday: Long steady state + Ab burner
Every time you complete a Week 4 workout, leave a comment below! (Today is a freebie since it's an off day!) I'll pick a lucky winner to receive a fun fitness-y prize pack, including a fitness tracker and lulu tank top.
Let's go after it!
xoxo,
Gina
xoxo
Gina