Fire Up Your Weights Routine, Amp Up Your Strength Training
Since it's the last week of WSU, I thought I'd share some of my favorite ways to amp up your strength training for those of you that are going back to your own thing next week. I'll still be providing the monthly workouts (like the Daaamn, Girl December Workout) and strength/cardio blitzes and videos until we start the Summer Shape Up in a few months. Remember, if you loved WSU, you can always repeat it to make it a full 8-week program, or follow any of the others on the fitness page!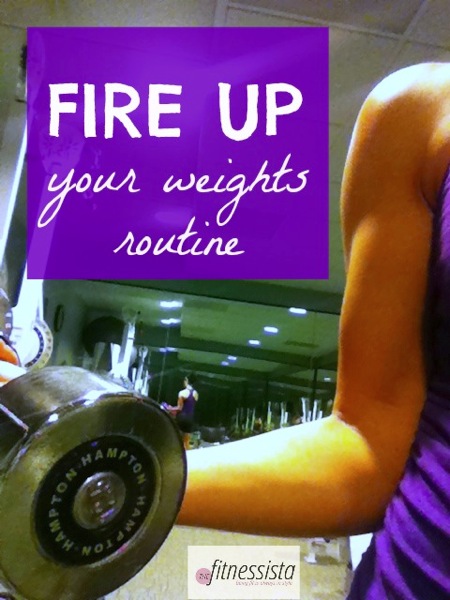 When you go to lift weights, it can be really tempting to do the same thing or stick to the same muscle group split week after week. Here's the thing: your body is an intelligent machine and will kick into cruise control when it's frequently given the same demands. Shake things up!
Amp Up Your Strength Training
1) Change your strength split. For help picking a strength training split, check out this weights 101 post. Remember that your muscles need at least 48 hours to rest and recover, so avoid working the same muscles on consecutive days without adequate rest.
2) Adjust the weight amount. Been bicep curling 10 lbs for as long as you can remember? It's time to graduate to the 12s! If you can comfortably do more than 10 repetitions with a specific weight amount, it's time to beef it up. By the end of each set, you should have to PUSH yourself to finish (but be sure to maintain proper form).
3) Use a different type of weight. Always stick with machines or dumbbells? Experiment with barbells, body bars, the pulley machine, kettlebells (<– if you need help using these tools, ask a trainer at your gym)- anything you can do differently is a good thing! Muscle imbalances are extremely common, so be sure to work your muscle unilaterally (one side at a time) so that you aren't able to cheat by letting the stronger muscle pick up the slack. I'm guilty with bicep curls- my right arm is much stronger from carrying Liv around on the right side, so sometimes I'll bicep curl with more weight on the left to help even things out.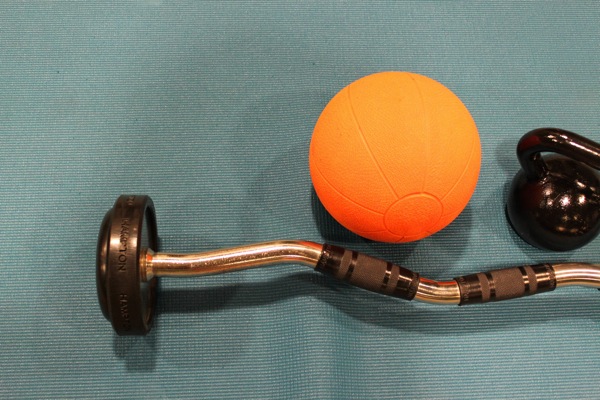 4) Minimize or eliminate rest time in between sets. Back in the day, I'd sit on my machine and watch the clock for 30-60 seconds in between each set. No time for that anymore, and I'm able to burn a lot more calories by moving the entire time! Experiment with metabolic resistance training and allow one muscle group to "rest" while working another. A no-fail way to do this is adding in some ab work or cardio blasts in between weights.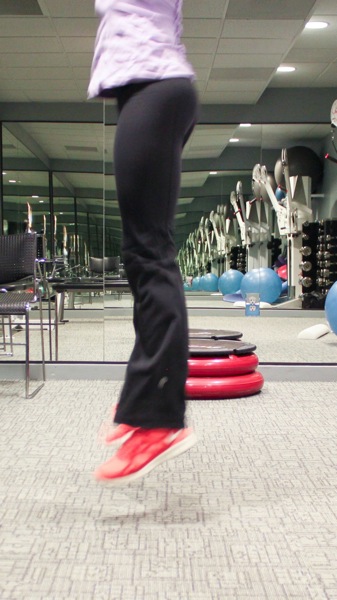 5) Play with tempo and types of repetitions. To really fatigue the muscle, try pulsing the weights (tiny movements at the most intense portion of the exercise) or isometric holds. Some of my favorite moves to play around with are bicep curls and squats- try alternating counts as you lower and raise the weights, hold and pulse.
6) Mix cardio and strength. By adding in cardio elements, you'll be able to keep your heart rate up throughout the workout, burning more calories in a shorter amount of time. If you have the type of gym with separate areas for cardio and strength, try jump-roping, high knees, plyometrics or planks in between sets. You can also follow your strength session with a quick interval training cardio session (<– remember to alternate cardio intensities; follow harder days with easier days).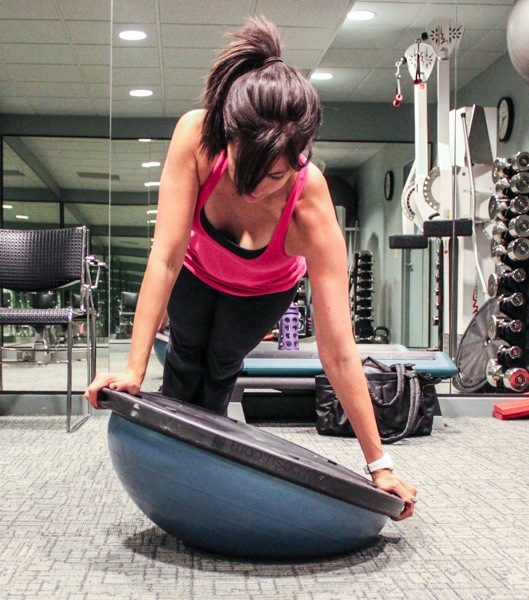 7) Add in a balance element. For the exercises in your normal routine, challenge your balance by performing them on a BOSU, or maybe standing on one leg (like single-leg deadlifts). By doing so, you're using your core and muscle stabilizers, but also triggering proprioceptors which help recognize our body's position in space. With regular balance training, it can help prevent falls as we age.
How often do you strength train? Are there any techniques or types of splits that you love?
Please share your favorite tips in the comments section- we'll be able to learn some awesome tips from each other 🙂
Hope you have a wonderful day <3
xoxo
Gina