Good morning! Happy humpday 🙂 Hope the rest of your week is smooth sailing 😉
When I posted the call for "Focus On" requests on Facebook, rest days was a popular one. When to take them, how they work, etc.
Ask and ye shall receive, my friends <3
In our society, we're taught to believe that results happen while action is occurring. As we're working, we accomplish different tasks and we keep going. On and on, without a break, seeing the constant visible results from our hard work.
This isn't actually the case with working out: results happen while we rest.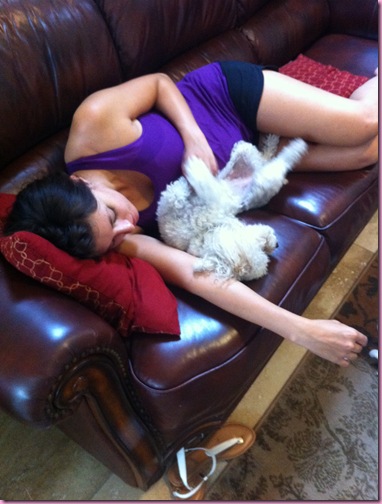 During our workouts, we create tiny tears in our muscles. When we allow the muscles to rest, the tissue is able to repair itself using proteins and their amino acids. This creates stronger muscles over time, which appear leaner, especially combined with the fat-burning process.
This is why we shouldn't work the same muscle groups to fatigue two days in a row, to allow the muscles to rest and repair. Continuous workouts without rest will actually make us weaker- not stronger.
[Need help setting up a weights schedule? Check out *this post*]
From this article:
What Happens During Recovery?

Building recovery time into any training program is important because this is the time that the body adapts to the stress of exercise and the real training effect takes place. Recovery also allows the body to replenish energy stores and repair damaged tissues. Exercise or any other physical work causes changes in the body such as muscle tissue breakdown and the depletion of energy stores (muscle glycogen) as well as fluid loss.

Recovery time allows these stores to be replenished and allows tissue repair to occur. Without sufficient time to repair and replenish, the body will continue to breakdown from intensive exercise. Symptoms of overtraining often occur from a lack of recovery time. Signs of overtraining include a feeling of general malaise, staleness, depression, decreased sports performance and increased risk of injury, among others.
Rest days should be scheduled into a workout regime, to make sure that you're getting at least 1-2 days of rest each week to prevent overtraining and allow the body to recovery and repair. Overtraining is a beast- you can read more about it *here*
Every year or twice a year, I'll take 1-2 weeks totally off from working out. It's a great opportunity to let my body fully recover, and a chance for my mind to refresh. When I get back into it, my love for exercising is renewed and it keeps me from burning out.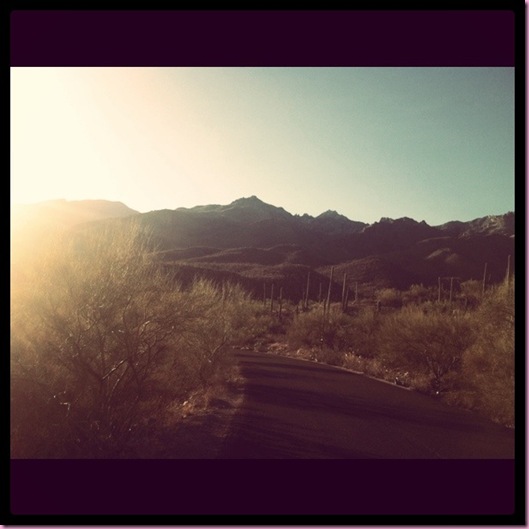 How do you know you need an *extra* rest day?
– You're extremely sore. Not the "Oh, I feel my legs workout from yesterday" but "can't walk today without cringing in pain" kind of sore.
-You're exhausted. Usually when you're sleep-deprived or just totally zonked, you won't get an effective workout in anyway. The best best can be to go for a short walk or yoga sesh, or totally take the day off. You'll feel twice as good tomorrow and won't loathe your workout while you're sleepily trying to meander through it.
-You're sick. Some people say if you're sick from the neck up (head cold, sore throat, etc) you can still work out, neck down (body chills) take the day off. I say use your best judgment. Only you know if you're feeling up to it, or if you're contagious and would get fellow gym-goers sick. I usually ask myself if working out would make me feel better, or worse. If it's the latter, I stay home.
What to do on a rest day:
-Take the day off. Chances are that you probably won't be spending the entire day watching TV on the couch, so it's not like there won't be any activity in your life that day, just nothing strenuous.
-Try something short, sweet and easy. A walk with your pup, gentle restorative yoga or stretch class, bike ride to the farmers market or leisurely swim are all good options.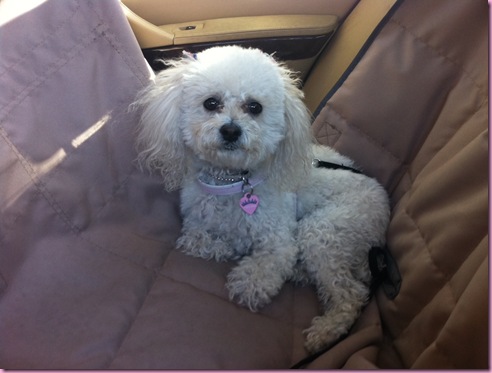 How often do you take rest days? Do you schedule them into your weekly workout plan, or go on an as-needed basis?