Spring clean your fitness routine
Hi friends! How's the morning going? I am still recovering from returning from Vegas + Daylight Savings. Not a good combo, but in Vegas, time doesn't matter. 😉 It was totally worth it.
Miss P thinks that waking up at 6:30, which is really 5:30, is pretty hilarious.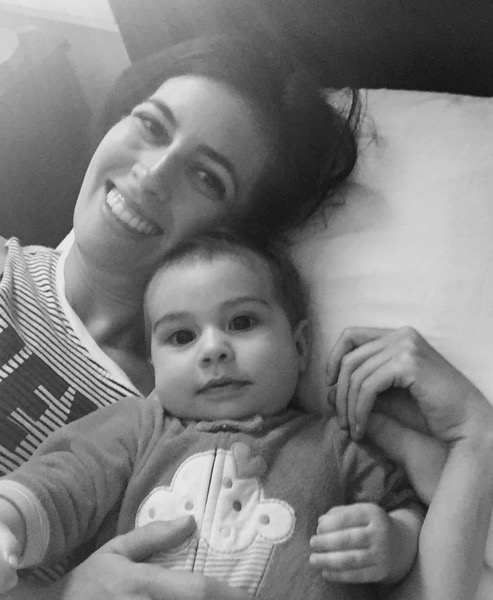 We jumped right back into things on Sunday, and the Pilot did an awesome grocery run and meal prep session. (Since he's also focusing on more protein + produce, he has been all aboard the meal prep train. He made a ton of grilled chicken, and even labeled mine in the fridge. #truelove) We've all been hanging out, I made salmon burgers for dinner, and madre went back to Tucson last night (wahhhh). This morning, P and I are out for a walk, I'm hitting the gym, getting some work done, and taking Livi to piano.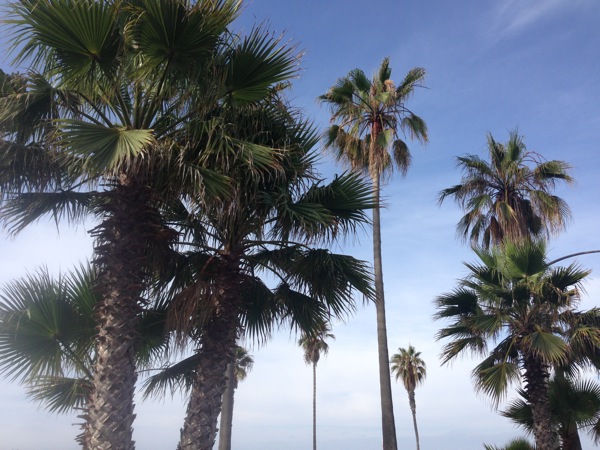 So today, I thought I'd talk about some changes you can make to spring clean your fitness routine. Spring is the perfect time to reevaluate what's working, determine which New Years goals are in motion, and where you can make additional changes to propel yourself towards your aspirations.
Here are some ideas to streamline and add some spring pizazz to your fitness routine: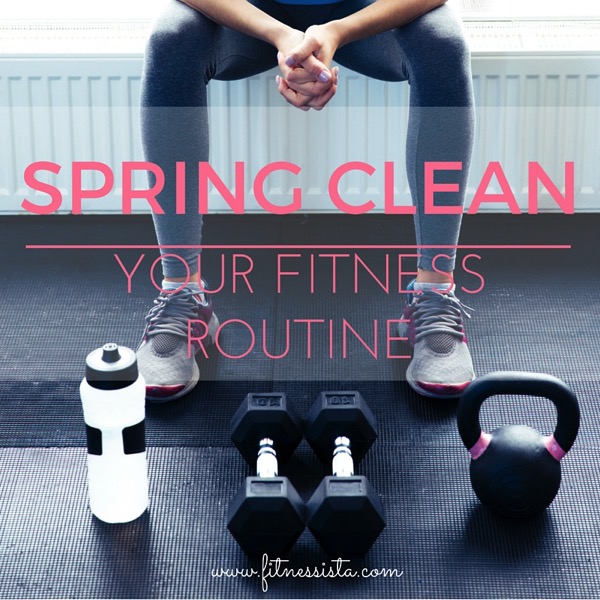 Change up your strength split, or try supersets or circuit training. For the last two weeks, I've been doing a 5-day weight split, and almost all of my exercises are supersets. This means that you work back to back for opposing muscle groups so that one muscle can "rest" while the other is working. This results in an awesome calorie burn because your heart rate is elevated the entire time. I also like that it makes the sessions fly by! I have a weights training 101 post here which breaks down the various ways to change up your routine. Take a look at your split and see what you can do to get your body guessing. You can also check out this post to amp up your upper body, lower body training, and cardio.

Try a new tool. If you've been scoping out a piece of fitness equipment in the gym but aren't quite sure how to use it, ask a personal trainer to show you. We ALL want to help you succeed, so I'm sure they would not have a problem showing you how to use the equipment and safely implement it in your routine. I've been using the battle ropes lately, and while they certain aren't my strength (those little beasts are tough!!), it has really transformed my upper body routine.

Ditch the time sucks. I used to be notorious for taking my sweet time at the gym, scrolling my phone, and getting sucked into a good book on the cardio equipment. Then babies happened. I try to get in and out as quickly as possible. Check out your habits and see how you can streamline your routine, or get in a faster workout. I try to ditch my phone whenever possible -it's a huge distraction and even when it's with me, I feel like mentally I'm not fully absorbed in my workout- and also try to set up my stations/supersets so that I'm not racing back and forth between rooms or equipment. Having a plan makes a huge difference, so I like to know in advance what exactly I'm going to do, and how I'll set it up.

"Does this spark joy in you?" Taking a hint from The Life-Changing Magic of Tidying Up. Think about each component of your fitness routine, and determine what pieces truly bring you joy. If you hate something that you're doing, GET RID OF IT. The great news is that there are so many fitness modes, options and classes in the sea, there's no reason to do something you don't love. You just have to experiment with different things before you find your workout soulmate, and keep in mind that over time, that could change.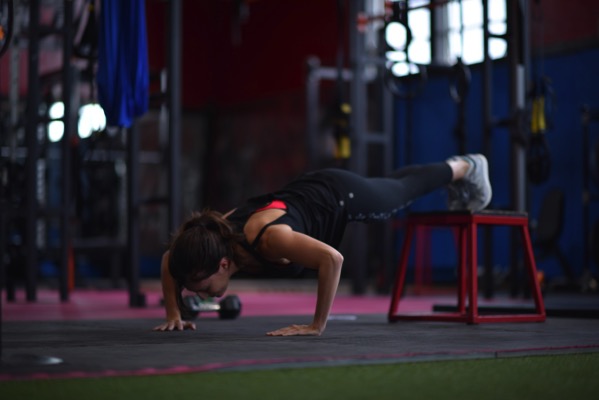 What changes are you making to your spring fitness routine? Is there something you're doing that you don't really love? What's your favorite part of working out? For me, it's the group atmosphere. When I teach or attend a high-energy class, I'm on a cloud of happiness all day. 🙂
See ya later this afternoon with an all-new workout and recipe!
xoxo
Gina