Hi friends 🙂 How's your day going? Hope you're having a lovely morning!
It's gloomy here.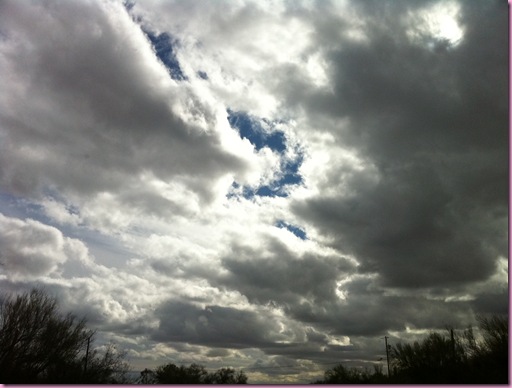 It actually RAINED last night!
A little secret: Arizona people are afraid of rain.
When it rains, we avoid driving at all costs,
stay in our houses,
and make delicious dinners 😉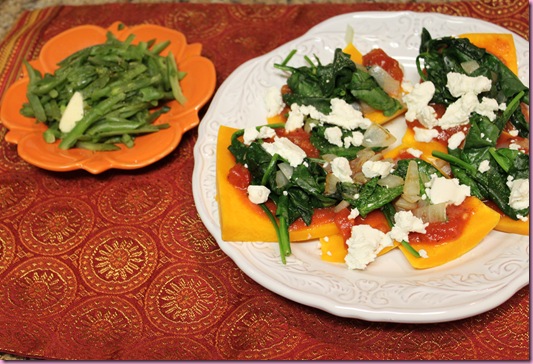 It started off with some steamed b-nut squash: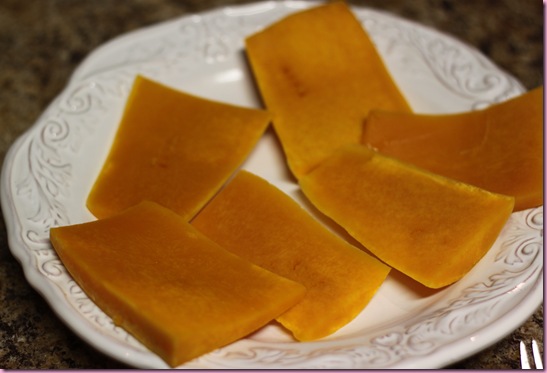 Topped with TJs marinara,
sautéed spinach, onion, with lemon juice, cayenne, sea salt and pepper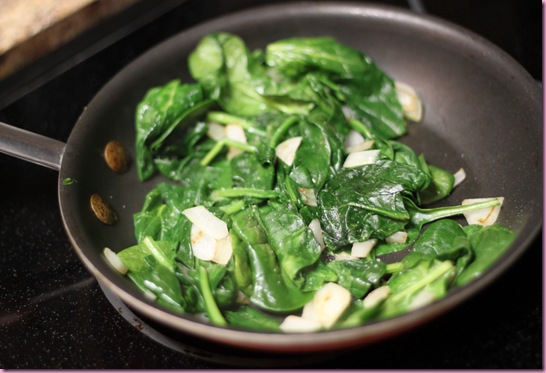 and my beloved goat cheese 🙂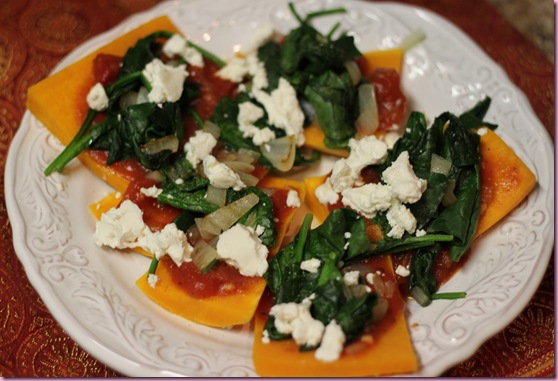 + green beans with organic butter and sea salt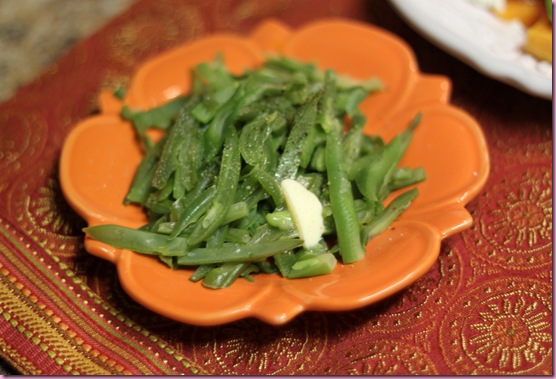 The squash was almost like a stackable version of my favorite butternut squash and goat cheese lasagna, except that it only took 10 minutes to make! Baller.
Dessert was some protein ice cream: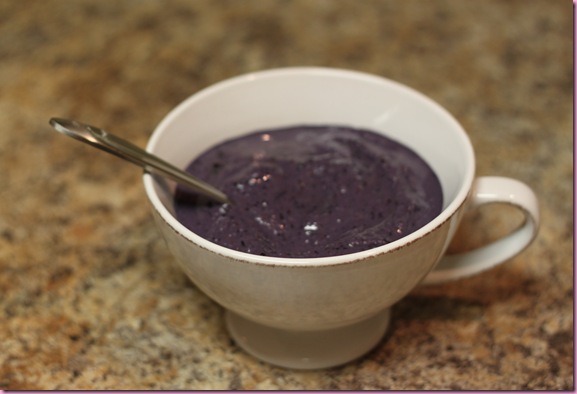 and late-night snack was some popcorn with nutritional yeast (shared with roomies) and Monster In-Law 🙂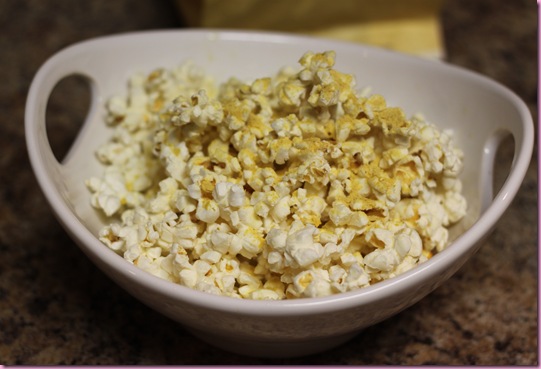 So this weekend, after debating for a week on what I wanted to read next (and using your amazing suggestions), I finally downloaded my new "fluff" and "substance" to the Kindle.
Fluff:
"I remember when I hit rock bottom. There I was with no make-up on, hadn't showered, eating raw cookie dough out of the tube, hitting on the toothless bagger at the commissary, and ordering jewelry off the TV. And that was just my first day!"
This one is pretty hilarious so far. Military wives definitely have unique lives and it's making me remember some very funny early days with the Pilot. In a part I was reading last night, she's talking about how she wasn't strong enough to carry the boxes during their first move. In our first move together out of Fayetteville, the Pilot had to "turtle" the couches- he hunched over with the couch over his back like a giant shell and I had to direct him through the doorways. I'm a little stronger now 😉
Substance:
Wayne's international bestseller explores intention—not as something we do—but as an energy we're a part of. We're all intended here through the invisible power of intention—a magnificent field of energy we can access to begin co-creating our lives! (source)
This book is fantastic so far. I'm a huge believer that we have the power to make things happen if we will them to, so it's been a fabulous read. Right now I'm using my intention for two things: to get an awesome assignment on Friday (Tucson or Vegas!!!) and that my Canon Rebel mysteriously starts working again. I turned it on this morning and it was like there was no power, even though the battery was in and fully charged. :/ *fingers crossed*
Well I'm off to work, but I hope you have an amazing day and I'll see ya this afternoon!
xoxo
Gina
Something to do: In the nominating mood? Please take a second to nominate your favorite bloggers *here* for the Women's Health blog roll. Have a blog? Leave a link in the comments section with your comment and I'll be happy to return the favor 🙂