Hey hey 🙂 How are you? Hope you're having a great morning so far <3 Thank you so much for the sweet words on the house- we can't wait 🙂
I'm off to teach early Zumba, but thought it would be a fun time for a "Focus On" post- Hoop Dancing!
This is one that I've actually tried before…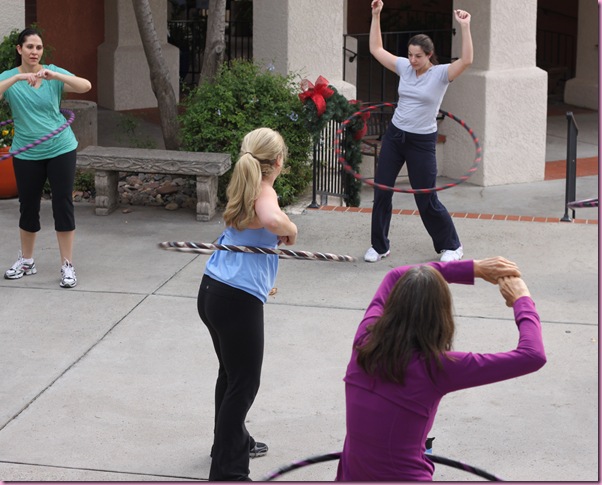 … and had a tough time at it! Let's just say hooping isn't my forte, but that's part of what makes it a fun and challenging workout 😉
What is it: Hoop Dancing is an excellent core exercise, using a weighted hoop, which is often much larger than the ones we used as kiddos. You instructors will have hoops for you to use, and you can also make one at home using the directions *here*. It may seem counterintuitive, but you don't want to use a hoop that's *too* heavy, in order to protect your back.
There is actually a fitness certification and DVDs through Hoopnotica- classes are held all over the world.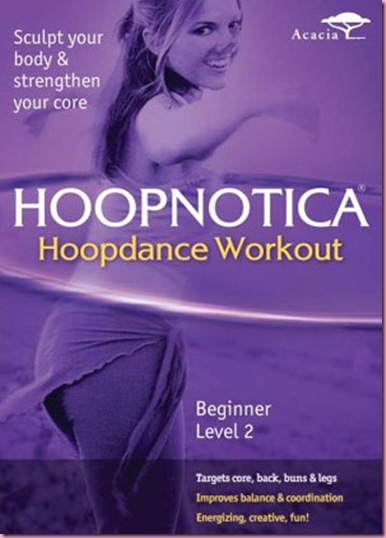 Source (<—review for this DVD can also be found here)
What to expect:
The instructor will take you through a standard warm-up and stretches using the weighted hoops, and through a series of hoop movements- using the hoop around the waist, up and down the waist, hips and torso, around the arms, around the arms overhead, etc. Emphasis is placed on posture throughout the workout.
It's a very lighthearted and playful form of exercise, which makes it a lot more fun, and also a great exercise in focus (since you want to keep your hoop from crashing to the ground). By using the weighted hoops to target your core, it's a great way to change up the usual ab routine.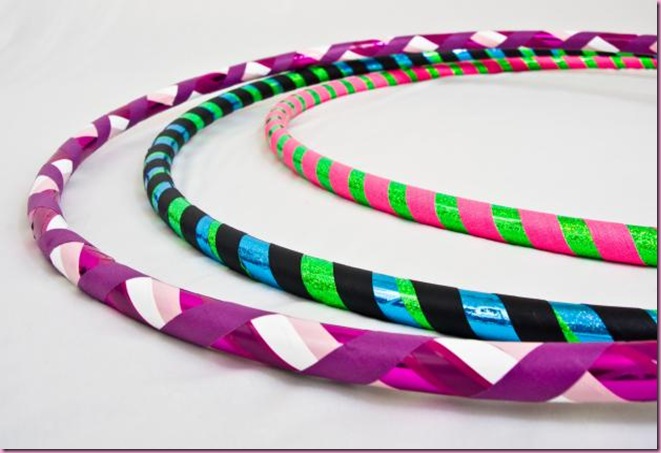 Source
You can expect the class to be more challenging than hula hoop contest days, and also to learn some new hooping tricks. After practicing for a while, the moves *should* come together into a beautiful type of dance. [<— not so much for me, but that's ok heh heh]
Here's a hoop dancing video to get a better idea of what it looks like:
What to wear: Avoid slippery fabrics, as they can cause the hoop to slip, and stick to more form-fitting clothes. It's tougher to spin a hoop around a baggy T-shirt than a tighter tank top. Any type of leggings is a great choice, with a non-baggy top. You'll either wear sneakers or be barefoot for class.
The pros:
An excellent core workout! Anything to shake up your current routine in a good thing, so it's always beneficial to check out new classes.
The cons:
Lack of cardio. My heart rate stayed fairly low for the entire class, so I would count on it more for toning (and for fun!) than cardio benefits.
Have you tried hoop dancing before? Can you hula hoop or are you more hoop challenged, like yours truly?
Enjoy your day and I'll see ya in a little while 🙂
xoxo
Gina
More "Focus On" posts:
–TRX