Focus On: YouTube Fitness
Even though I usually have some kind of gym membership, I really like working out at home. It's convenient, NBD if nothing in your outfit matches or if you have yet to brush your teeth that morning, and it's pressure-free if you're trying something new or different. My Carmen Electra striptease DVD comes to mind… needless to say, I looked like a giant goober, may or may not have fallen off my chair, and only one person was laughing with me 😉
Oh, plus the stink eye from Bell: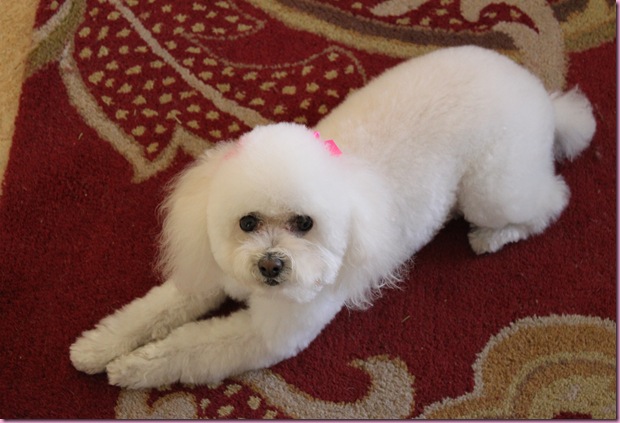 She gives me those glares and then expects me to throw her toy for her the entire time I'm in plank pose. So rude 😉
While I've always enjoyed workout DVDs and other at-home workout options,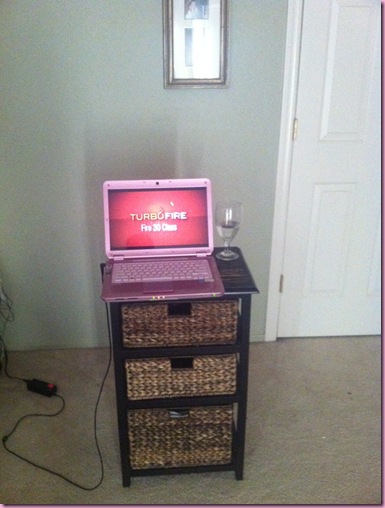 YouTube introduced me to an entire realm of new (and freeeeeee!) workouts.
Here are some of my favorite YouTube workouts and trainers:
Enter "Zumba" in the search bar and hundreds of videos will pop up. The only prob is that Zumba recently urged instructors to remove "Zumba" from their YouTube usernames and dance titles, so it makes the best ones a little more challenging to find. The good news is that there are so many to choose from, and you can get in an entire Zumba class in your living room. Bonus: you can shake like crazy sans any inhibition 😉
To make a full class, search for "Zumba" + the following:
-Warm-up
-Salsa
-Cumbia
-Reggaeton
-Merengue
-Flamenco
-Bellydance
-Quebradita
-Cool Down
My friend Cassey creates and films incredible Pilates workouts to target every muscle group. She's a total sweetheart and (almost) makes you forget how much pain you're in while you're doing them.
Beloved Butt Blaster:
I've been a huge fan of Zuzana's workouts since I started Bodyrockin' last year. Now, she has her own YouTube channel and posts workouts and recipes.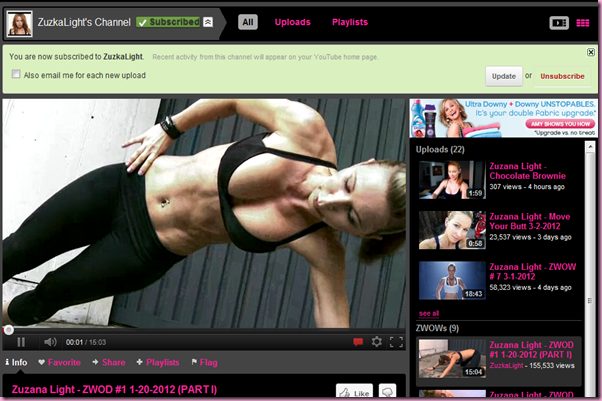 Ab-inspiration, fo sho.
You may have seen her yoga workouts in Women's Health- I would love to take one of her classes eventually. In the meantime, here are some amazing YouTube yoga routines:
An incredible source for legit fitness, nutrition and training information:
The Tone It Up girls
I'm a huge fan of the Tone It Up girls (you can read my review of their meal plan here) and they're always updating their YouTube channel. Expect to find lots of foodie finds, fitness routines and adventures from two gorgeous ladies.
So there ya have it: some of my favorite YouTube fitness options 🙂
Do you use the internet for workout videos? What's your favorite YouTube channel?
We're off to get pedicures with the girls -hope you have a wonderful day! <3
xoxo
Gina
More Focus On posts: