Hi guys! Today's Focus On post is about a workout I've been wanting try, even more after taking some live classes with Tony Horton. I'm a huge fan of the Beachbody workouts, so I was stoked when  Courtney reached out to offer a P90X3 Focus On post. She is also a Beachbody coach and can awesome any questions you may have about the programs. 
Hope you enjoy <3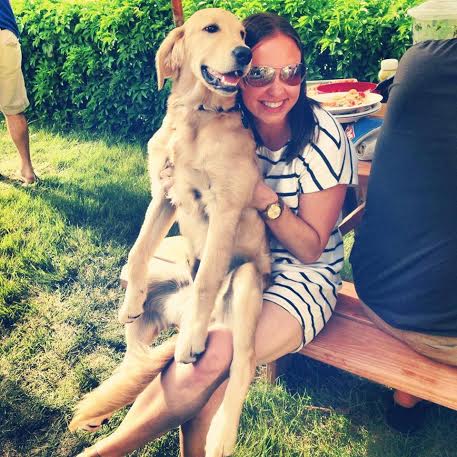 Hi All!  I'm Courtney, a twenty something fitness enthusiast living in Denver, CO!  I'm lucky to live in a place where it's so easy to be active with easy access to running and hiking trails but this winter I found myself without a gym membership, stuck indoors and needing to in shape for skiing on the weekends.  A friend of mine recommended P90X3 and from the day I started I was hooked.  I love that there are 6 days of workouts with the option for an active rest day and everyday is completely different.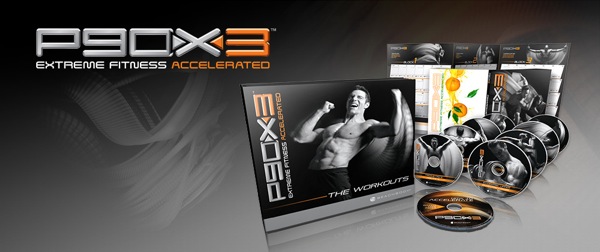 I'm a self-proclaimed commitment-phobe, I've done Insanity workouts and run regularly but NEVER stick to a schedule.  I even wait until the last minute to book vacations.  This being said, the results I saw and the fact that it was only 30 minutes a day kept me going and committed.  Fun Fact: 30 minutes is only 2% of your day!  I missed a day here or there (ski weekends) but doubled-up to make up for days I missed or just started backup when I got home. 
What is it?
P90X3 is the newest Beachbody DVD workout from Tony Horton.  This is the 3rd set in the P90X series but is not a graduate program to P90X or P90X2 so anyone can do it.    The DVD set includes 16 30-minute workouts varying from cardio with weights, MMX style workouts, yoga, Pilates, and strength focused workouts.  There is also a 10 minute cold-start warm up available for each DVD if you want more than the short warm-up included in the 30 minutes.
The DVDs come with a calendar so you can see your workouts for the week (I like to put a big check in the box when I'm done) and the 90 days is separated into 3 blocks with new workouts being introduced in each block.  This eliminates potential boredom and capitalizes on muscle confusion. 
What to Expect?
A little bit of everything:  lots of plank work, plyometrics, squats, yoga, Pilates, strength training and active stretching.  Some days your heart will sky-rocket, some days you will work on strength, others you will counter-act some of the work you've done in previous workouts (think dynamic stretching and yoga). 
New moves you haven't seen before.  Have you ever spent a minute in Warrior 3 while simultaneously making very small squat movements?  How about plyometric pushups?
You will see increased muscle definition, balance and flexibility.  I was pretty fit prior to starting but have seen muscle tone in my arms and legs, and my abs have come out of hiding. 
What to Wear:
Since odds are you're working out in the comfort of your own house you can wear whatever you'd like.  I typically work out in a pair of cropped leggings and a tank top.  Clothing may not matter but sneakers definitely do.  Make sure you have a good pair of cross-trainer.  Running sneakers won't give you the support you need when you're jumping and can leave you with unexpected sore calves which is never fun.  I personally wear my Reebok Nanos for both P90X3 and Insanity.
What do I need?
Pull up bar or bands (I recommend a pull-up bar if possible)
Dumbbells (10-40 lbs. for guys, 5-20 lbs for gals)
Workout/Yoga Mat
Optional Equipment: push up stands, yoga block, pull-up assist band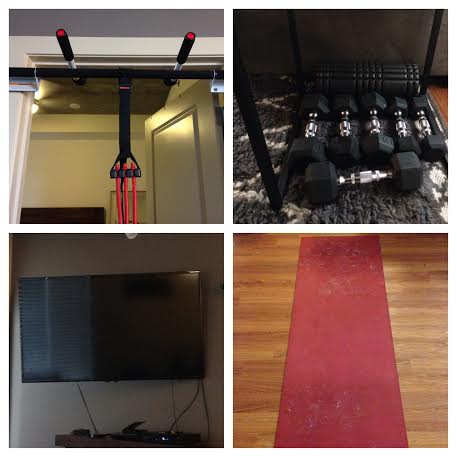 Pros
This program is suitable for all levels.  There are three demonstrators in each video and each does each exercise to a varying degree of difficulty.  Tony Horton points out the differences and makes notes on form throughout each move.
A huge selling point of this workout for me was convenience.  I work long hours and am pretty tired by the end of the day.  Being able to do these workouts at home in just 30 minutes makes it easy to squeeze in right before or after work.   
Cons
Some of the moves are a little difficult to get the first time and you need to watch the demonstrators to fully get them.  This being said, even when I'm awkwardly punching and kicking through MMX my heart is still pounding. 
I am a runner and can be a cardio junkie at times (I find it therapeutic after a long day at work).  After the first two weeks I started incorporating a few runs a week into my schedule.  Being the workouts are only 30 minutes each from a time perspective I felt this was totally doable. 
 Questions
If you have any questions about P90X3 or any other Beachbody products you can find me on Facebook at Courtney Fitness Fun!
Have you tried any Beachbody workouts? Which is your favorite?
Here are some past posts about TurboFire, the TurboFire Advanced DVDs, Insanity and Chalean Extreme.
xoxo