Hey hey! Happy Friday! Hope you've had a great week. I'm so excited for this weekend because we're packing up the crew and heading to Disney! We had Easter here at home last year – we had just moved back to Valdosta! – but figured that this year we might as well make a little vacation out of it. We have a lot to look forward to in the next couple of weeks, especially since the Pilot's side of the family is heading here to visit. We can't wait to see them all!
I'd love to hear what you're up to! Whether you're celebrating Easter, Passover, the weekend, and/or the beginning of spring break, I hope it's a wonderful one filled with family time and good food. Ours will be packed with Mickey Mouse rice crispies, princess greetings, rides, and watching the girls live their best Disney lives.
It's time for the weekly Friday Faves party, where I share some of my favorite finds from the week. I'd love to hear about your faves, too, if you'd like to shout them out in the comments below.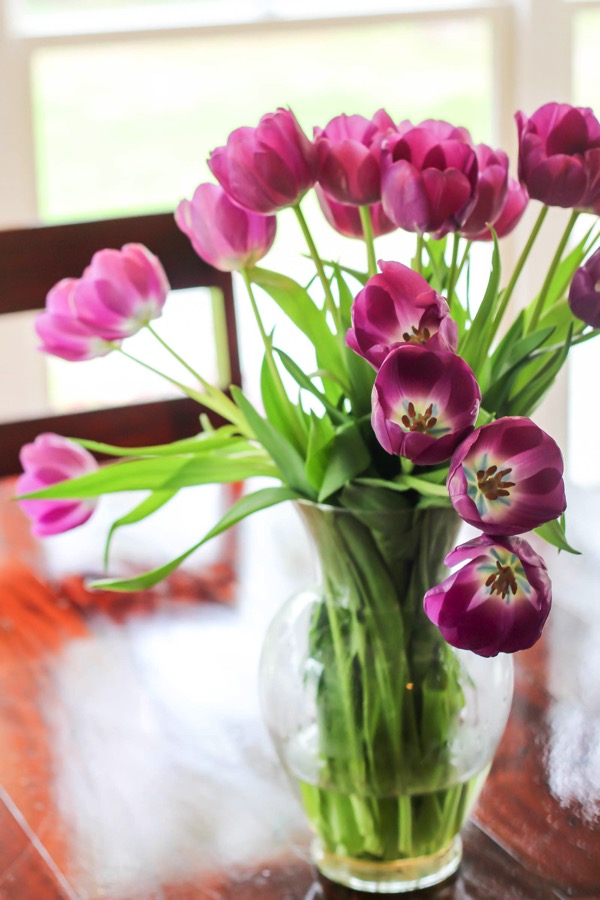 (Gorgeous purple tulips from the Pilot)
Fashion + Beauty:
These embroidered shorts. TBH, when I saw embroidered stuff coming back in style a couple of years ago, it creeped me out a little. The whole resurgence of 90s fashion just brings back awkward memories haha. Also, it's a little bit strange to be buying my children similar styles that I wore when I was in elementary school. Did my parents feel the same way?! Anyway, I saw these shorts at Express and loved them for spring.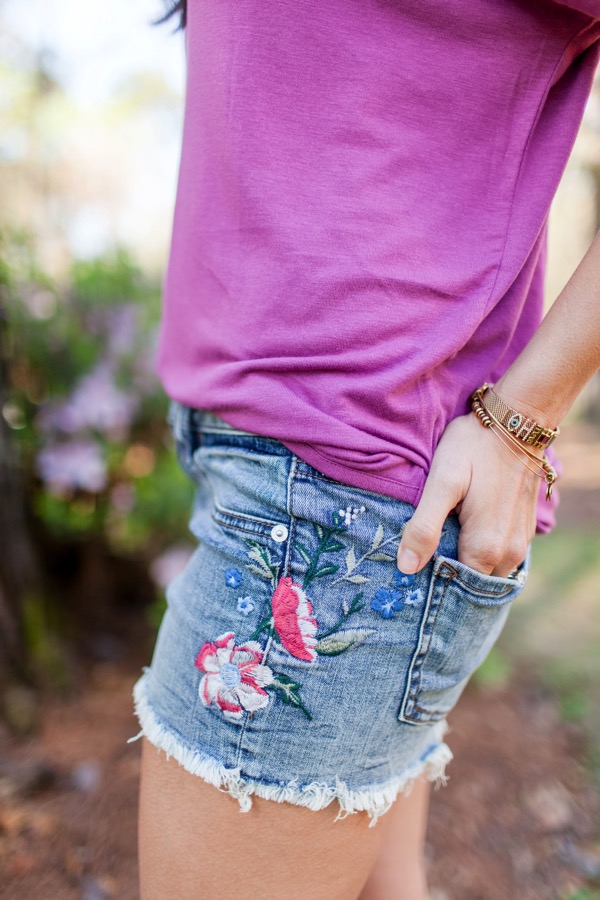 I've been wearing them with a plain white tank or this mauve off-shoulder top + Superga sneaks.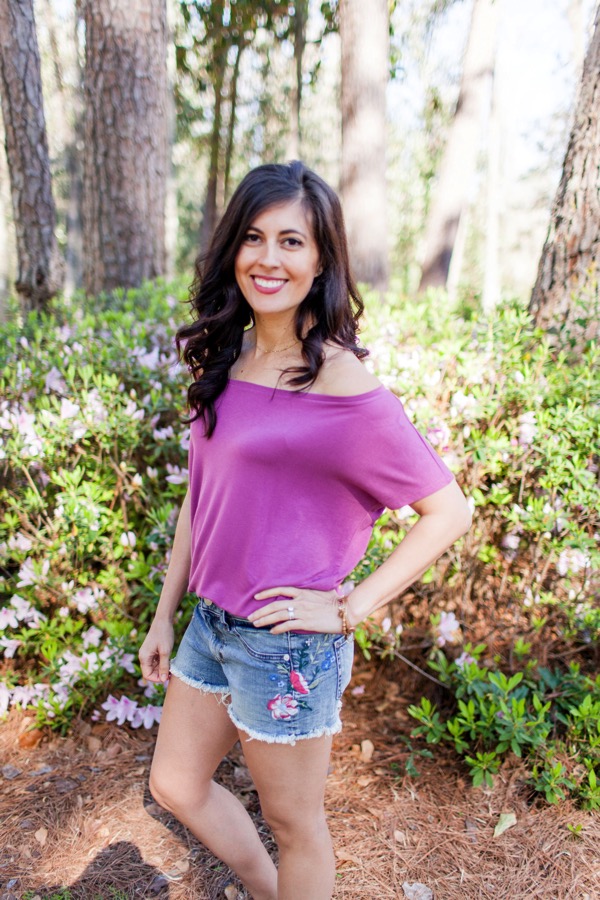 They're perfect for casual running around. Last time I was in Express, I was blown away by their really cute spring and summer clothes. I just saw that everything is 40% off this weekend, too! Loving this red maxi, this cut-out midi, these sparkly slides, and these pineapple studs.
After getting my face lasered last week – and the great laser debacle 2018 – I wanted to get something for my face with a high SPF and clean ingredients. I found this one online and decided to try it out. It doesn't smell nice at all (it's trying to be unscented, but it's not) but it goes on really smoothly. It's easy to layer it on my face and neck before adding either Beautycounter Dew Skin or tarte matte bb cream. Speaking of tarte, just stop with these mermaid makeup brushes.
Fitness:
April workout plan is heeeeeere! You can download, print, or save right here and all of the specialized workouts are clickable. I've been hinting at this on the blog, but something pretty exciting with workout plans is coming your way April 16. If you want the details first, make sure you're on my newsletter list. (Don't worry, I never spam ya.)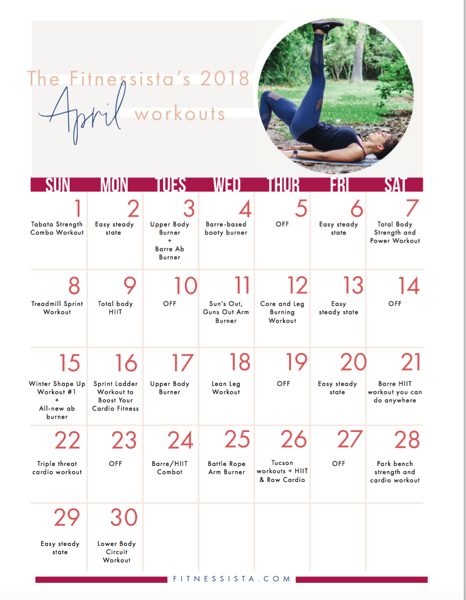 Food: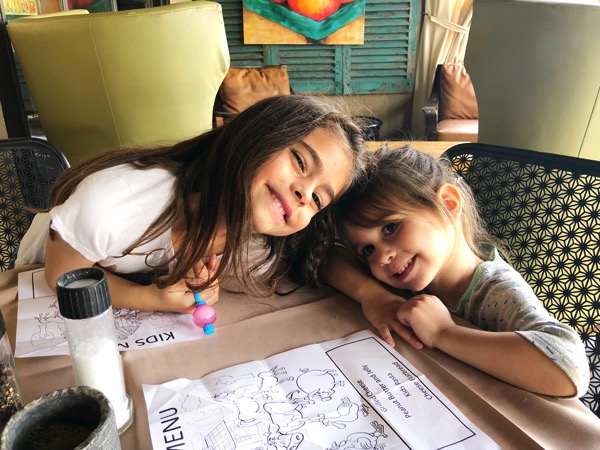 (Lunch date with my two favorite little ladies at Friends. We shared pizza, hummus, veggies, soup, and they also got some mac n' cheese.)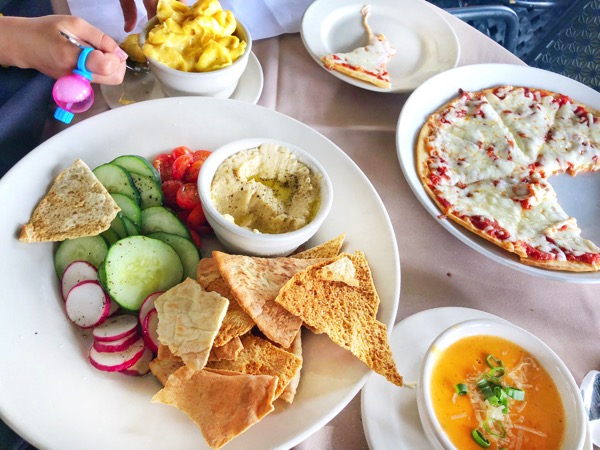 The only thing you ever need to read about healthy eating.
If you're looking for recipes to make this weekend, you have to try Nana's Egg Dish! I look forward to this at every family get-together, and we'll definitely have it on the menu for company next weekend.
This salad from Sunbasket. I was hesitant about ordering a miso-glazed tempeh salad as a meal for the fam (I think I'm the only person who likes miso and tempeh…) but it looked so great that I was willing to make a second dinner if no one else wanted to eat it.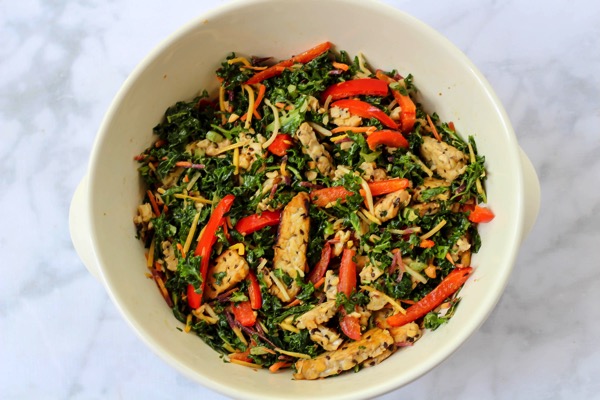 They LOVED it. P, hater of pretty much all things green, was shoving spoonfuls into her mouth and saying "Num num num num" (<— the true mark of approval). I made them each a turkey sandwich to go with their salads and they crushed both of them. BOOM.
It was the best salad I've had in a long time, and felt like such a treat since I'm pretty sure zero restaurants here serve tempeh. (If I'm incorrect, please tell me!)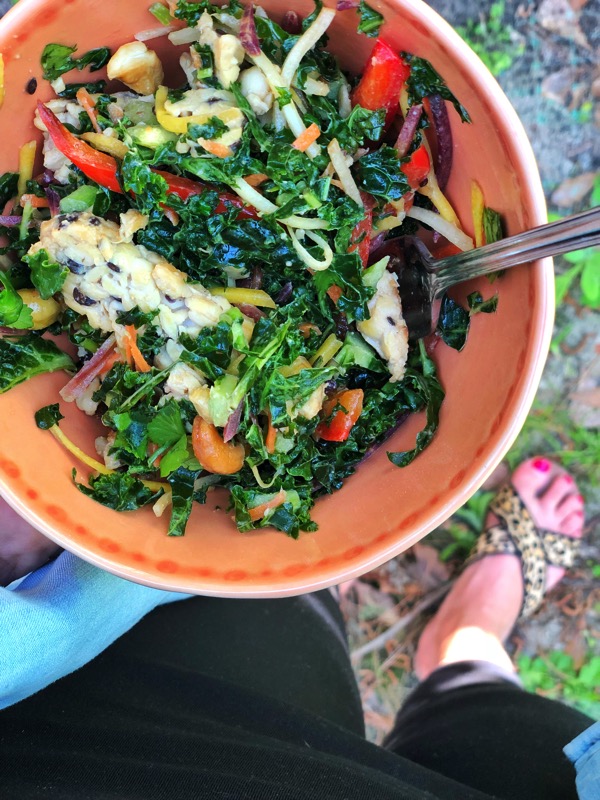 The best cinnamon rolls. Like the BEST BEST ever. I promise.
A bright and fresh fruit salad.
Tips for a Trader Joe's cheese board.
Are you cooking this weekend? Any events or holiday treats you have you eye on? What about fitness events? I'm hoping to catch a class in Orlando. Please let me know if any new studios have opened up! (My very faves are Orlando Power Yoga, Dance Trance Orlando, Guruv Yoga, Full Circle Yoga, and the Dr. Phillips YMCA.)
Hope you have a wonderful weekend!
xo
Gina