Hi friends! Happy weekend to ya. Sorry I'm a little later blogging today than usual. I fell asleep while I was putting the girls down last night, and woke up hours later, with dried out contact lenses haha. I'm getting some time to write this up while P's snoozing on the couch next to me, and we're looking forward to some adventures this weekend. I'd love to hear what you have going on!
We're going to head down to the Mercado St. Augustin for coffee and Mexican donuts, I'm catching a dance cardio class, and the cousins/fam are coming over for dinner. It should be a good one.
It's time for the weekly Friday Faves party! Here are some of my fave reads, finds, and wears from the week. I'd love to hear what you're enjoying, too, if you'd like to join in the fun in the comments section below.
Random/life:
– Friend time. Since our schedule is a bit more set (for now), I've been able to meet up with a couple of friends this week. Kate and I took an Orangetheory class and grabbed a smoothie, and yesterday, I met up with Nikki for breakfast at Goodness.
Goodness is definitely an underrated spot in Tucson. They have super healthy breakfast and lunch options with huge salads, breakfast bowls, acai bowls, and sandwiches. We chatted for a bit and I enjoyed a huge breakfast bowl before heading to pick the girls up at camp.
– We got a new lighting fixture and it totally changed the breakfast nook area! It's from Wayfair and is on sale right now.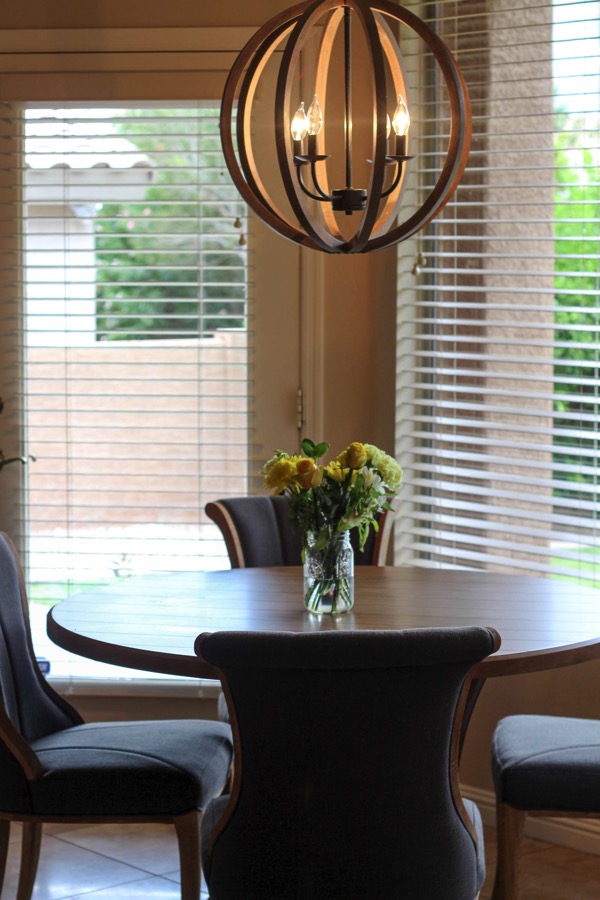 – P is taking and LOVING gymnastics. She did it for a while in Valdosta, but was hit or miss on if she wanted to do it or not. Now, she talks about gymnastics all week and is super into it. It's really fun to see her excitement for it because I've been curious to see what sports or activities she'd enjoy. (Especially after she hated swim and ballet and I dropped her from the classes in Valdosta.)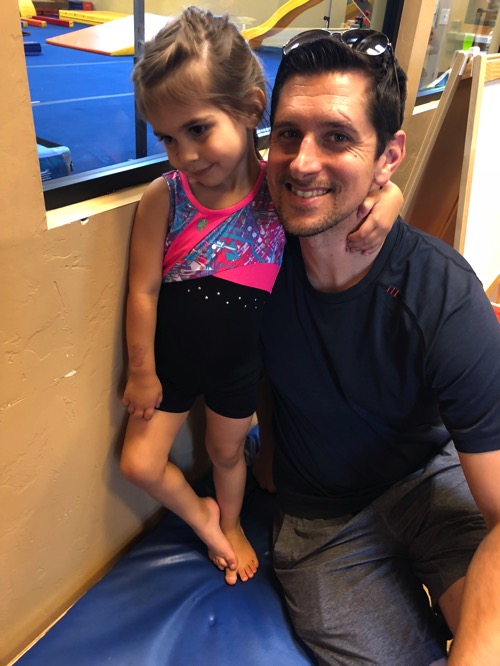 Food:
– These little Larabar bites. They have them at Target. You need them. They're perfectly sweet and salty.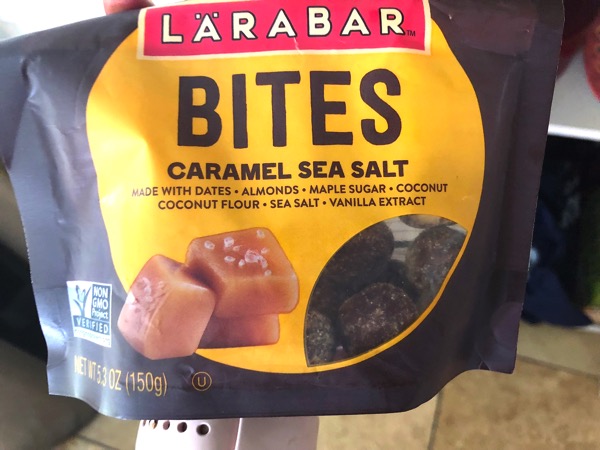 – A feast at Kyle and Meg's house. I asked if they wanted to come over or meet up for dinner, and Kyle said to head over to their house. I asked if I could bring anything, and he said, "a protein," so I marinated some chicken, put it into a bag, grabbed a bottle of wine, and the girls and I headed over.
He made gnocchi..from scratch… and served it with mushrooms he'd foraged that day (<— I can't even), along with pesto, said chicken, ricotta, rosemary, onions, spinach, and peas. It was everrrrrything.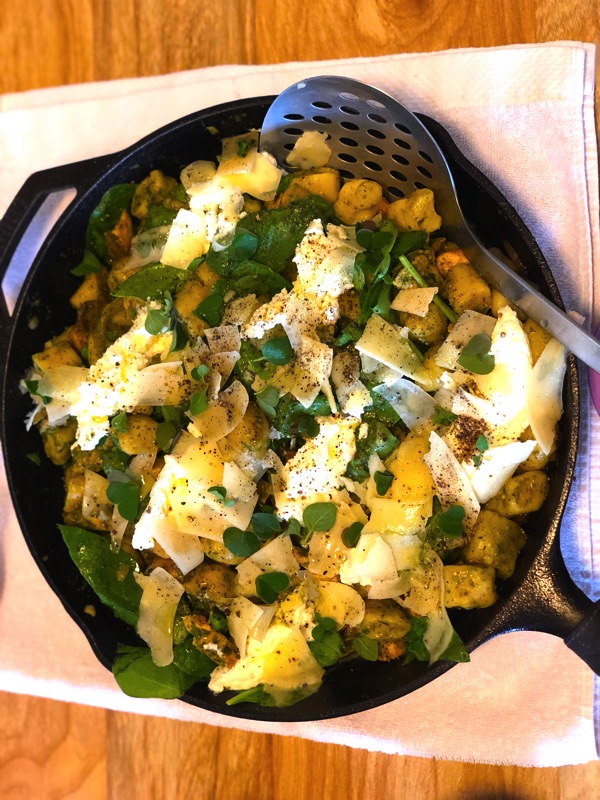 (Being a chef's sister has its perks, I tell ya.)
We drank wine, feasted, and the girls ran around and played, in between shoving huge bites of pasta into their mouths. I guess the trick to getting them to eat dinner, and eat a vegetable, is to served them handmade pasta with recently foraged mushrooms, cooked by a professional chef. Obvs.
Read, watch, listen:
Check out this week's episode of the podcast here. We're talking about carb cycling, macro counting, and top nutrition mistakes.
A new postpartum workout from my friend Jess. (<— even if you don't have kiddos, it's safe, smart core work)
Fitness:
Yes, Summer Shape Up is coming! It's just going to be a little later this year due to the whole move thing. Mark your calendars for August 13 for 4 weeks of fitness fun.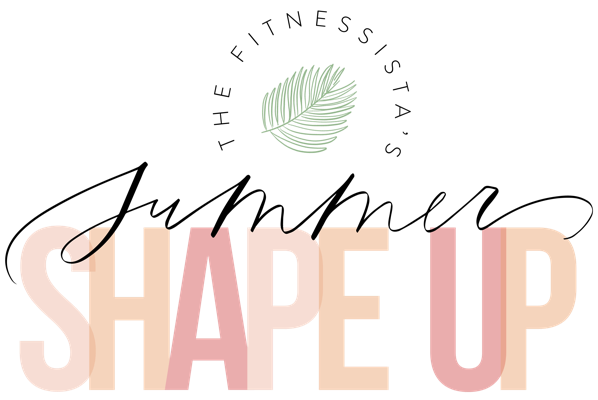 Back in the teaching groove and it feels good! I'm still trying to decide where to apply for my fitness "home," but it feels nice to be back in action after a little hiatus.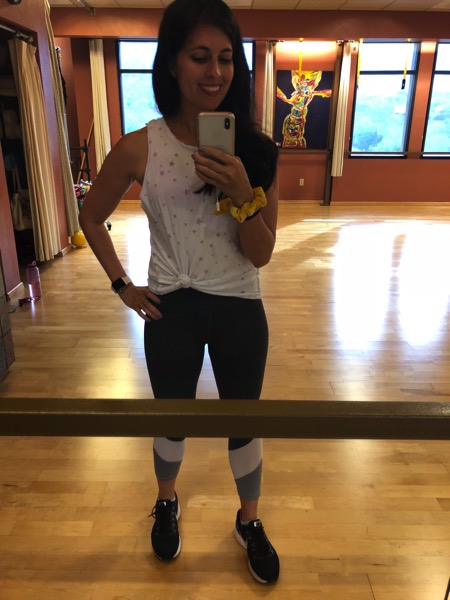 Lots of amazing fitness goodies in the Nordstrom Anniversary Sale! It's early access right now for cardholders and full access begins next week. Some of my faves:
(If you're not a cardholder, bookmark the ones you love so you're ready to rock and roll next week)
My leggings obsession are 35.90!!
This gorgeous wrap sweater for to and from the studio.
A super comfy low-impact sports bra.
Love the print on these sun salutation leggings.
A neutral pullover with amazing versatility.
More Zella leggings with an understated detail.
The jogger pants I'll likely live in all fall.
New colors in this barre studio classic.
Major heart eyes for the colors of these sneaks.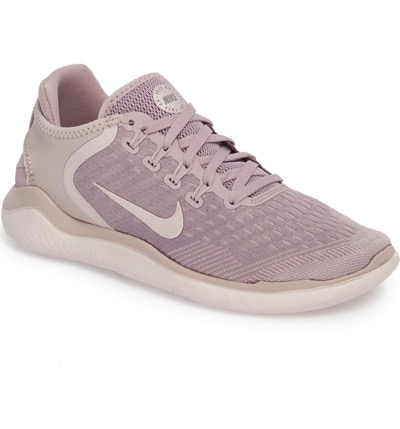 Perfect sports bra for low-cut tanks for a pop of print and a cool neckline.
Happy Friday, friends!
xo
Gina