Hi friends! Happy Friday to ya. I hope that you've had a good week. We've just been doing our thing over here. Lots of time at home and at the pool. I'm thankful to have a way to tire out the kiddos when we've been mostly inside. 😉 We've also been making tons of Perler bead creations (the girls are obsessed) and finding ways to stay buy.
To shake up my routine a bit, I took a Peloton yoga class and it was everything I needed.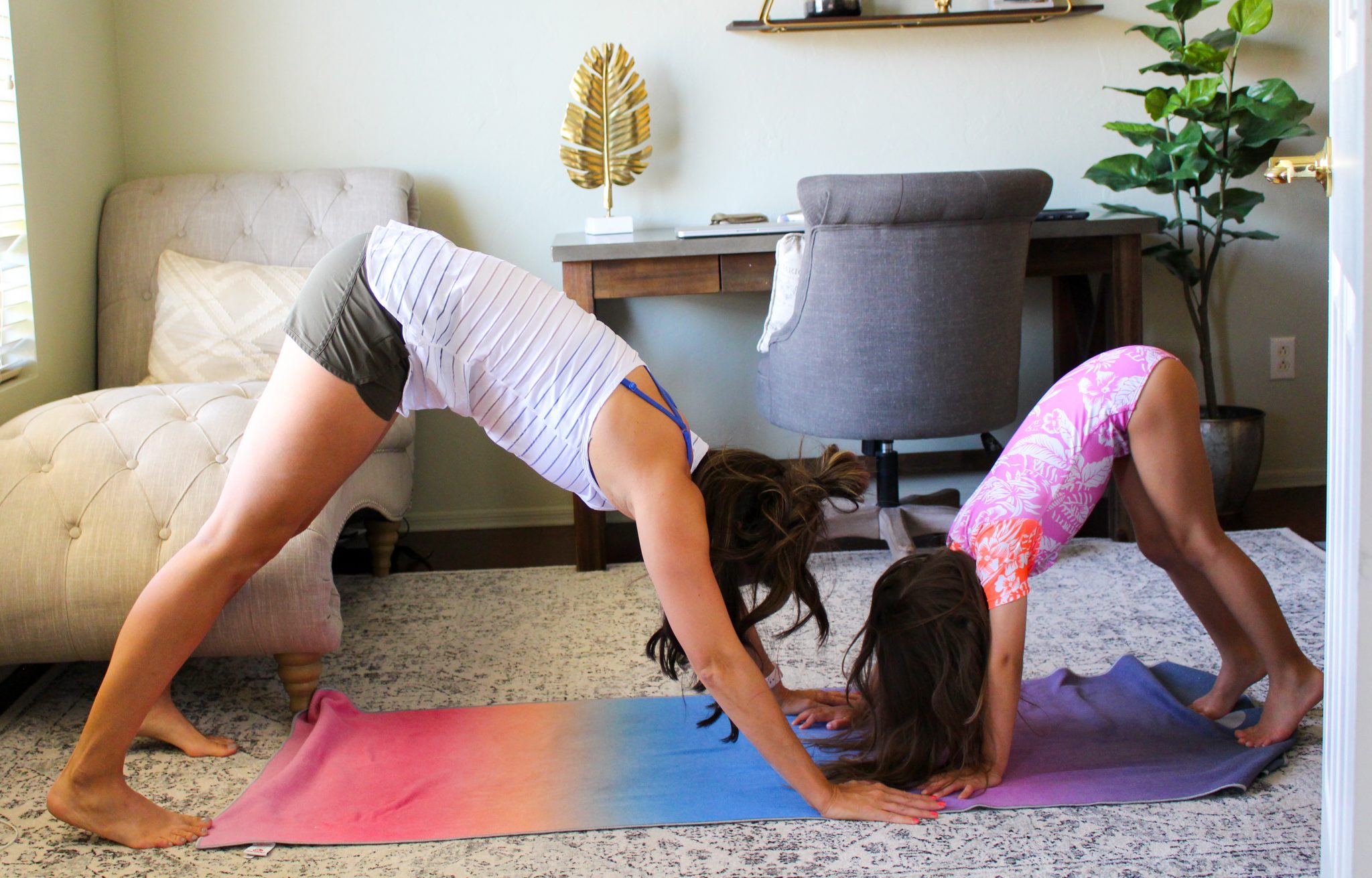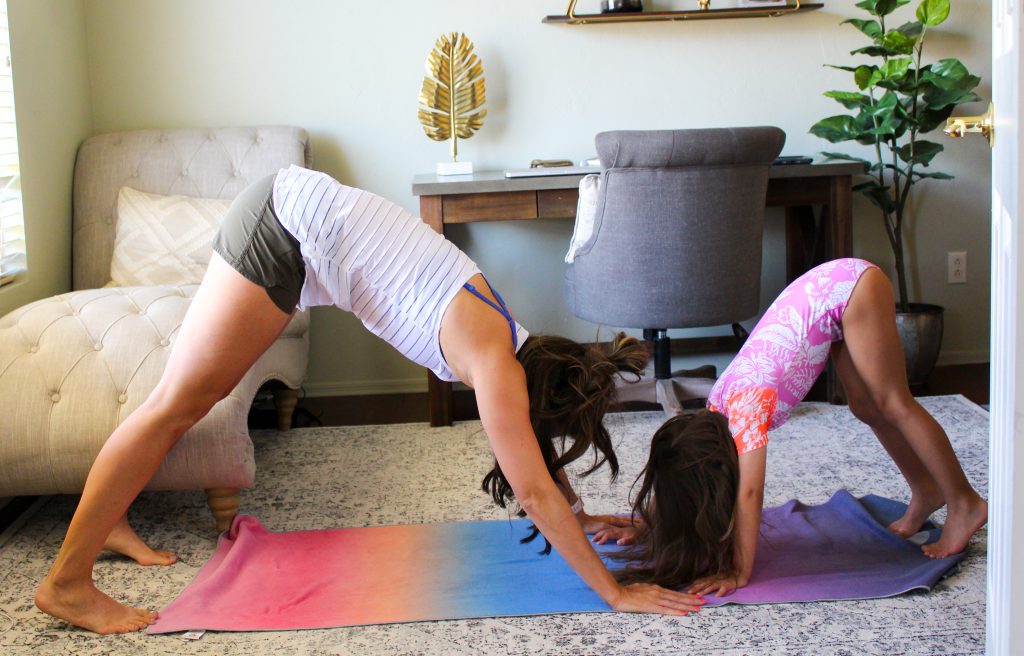 It's time for the weekly Friday Faves party. This is where I share some of my favorite finds from the week and around the web. I always love to hear about your faves, too, so please shout out something you're loving in the comments section below!
Read, watch, listen:
This important podcast episode from my favorite podcast guy. Shaun dives deeply into his personal story, systemic racism and racial profiling, and action steps we can take.
What books have you read lately? A friend lent me We Were the Lucky Ones and after taking a break from historical fiction, I'm sucked into this one. It's beautifully-written and I'll probably finish it this weekend.
Marvelous Mrs. Maisel. Since I finished Queer Eye (so sad when it was over), I'm back into Season 3 of Maisel. If you haven't watched this one yet, I highly recommend it. It's light, witty, and the costumes are insane.
Fashion + beauty:
Equilibria bath bombs!! My friends at Equilibria sent me some of their new products to try and I was so excited to check them out. The package contained their new bath bombs, roller duo (scented with lavender and peppermint) and mineral bath soak. I haven't been taking baths at all lately – I took my first one since we moved back two years ago, and that was because I had that horrible pityriasis rosea rash situation – and the new bath bombs gave me a bit of motivation to block out some time for reading in the tub.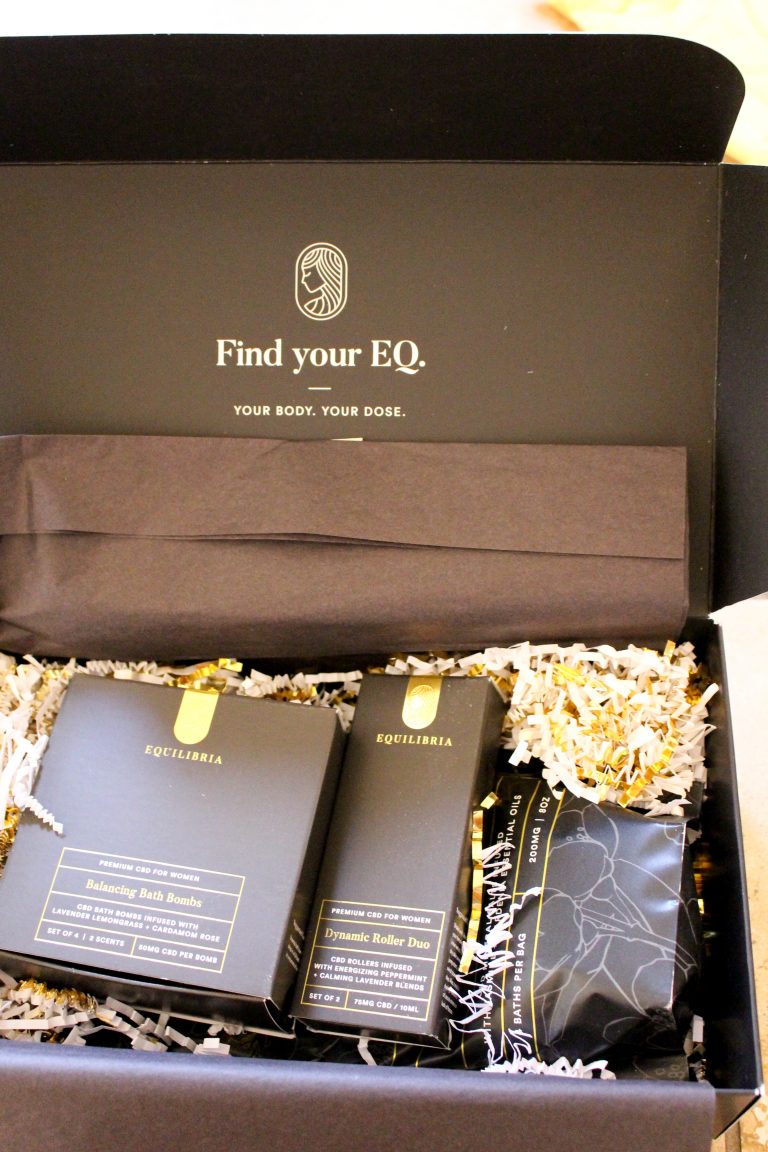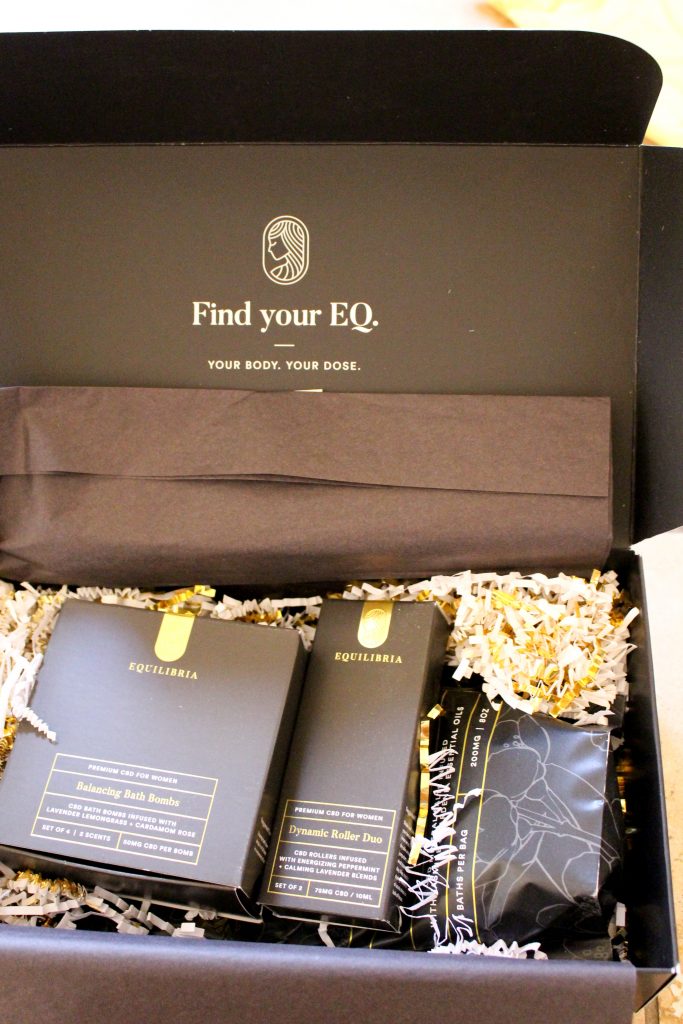 You guyyyyyys. This is one of my new favorite things. The rose scent is gorgeous and I felt so relaxed when I drifted off to bed. If you need a little boost of self care, check these out! (The code FITNESSISTA gets you 20% off at checkout, too.)
The Gal Meets Glam line is ending, which is sad to read, but everything on their site is on sale (final sale). I finally ordered this dress that I'd been lurking for at least a year.
Random purchase of the week = this amazing sweatshirt.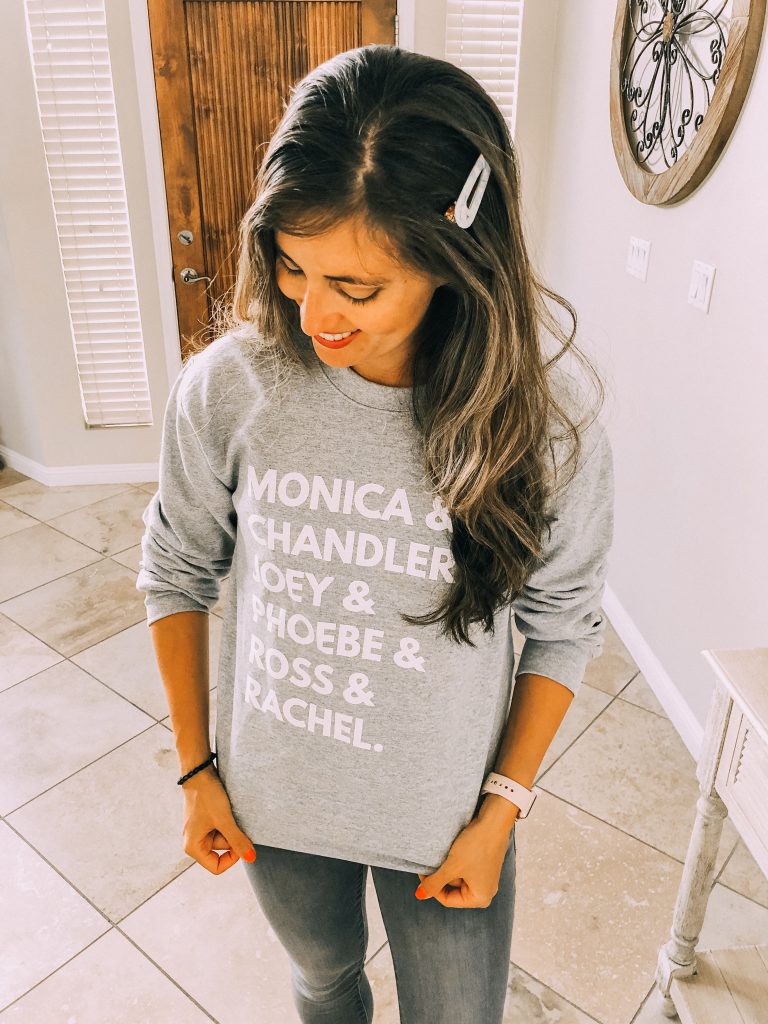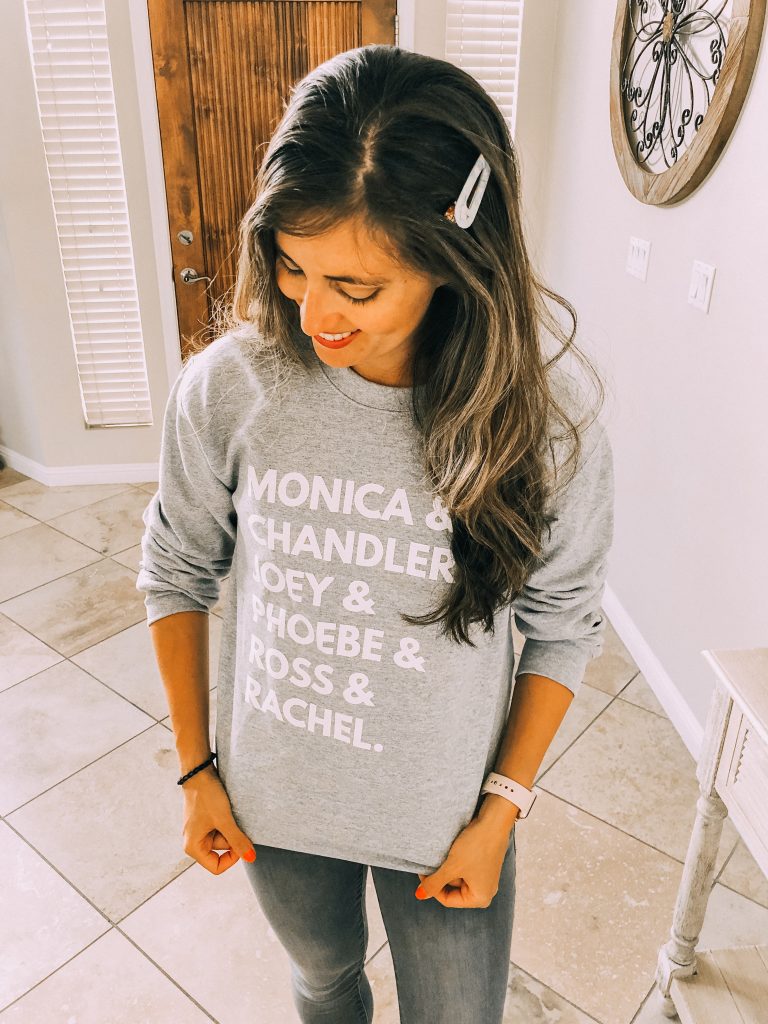 Beautycounter friends and family is going strong! Thank you so much to those of you who have already ordered! This is the perfect opportunity to try our products if you haven't already, or stock up on some of your faves.
Check out the full site here. Also, email friends, check your newsletter for a fun little something I'm doing during the sale. 😉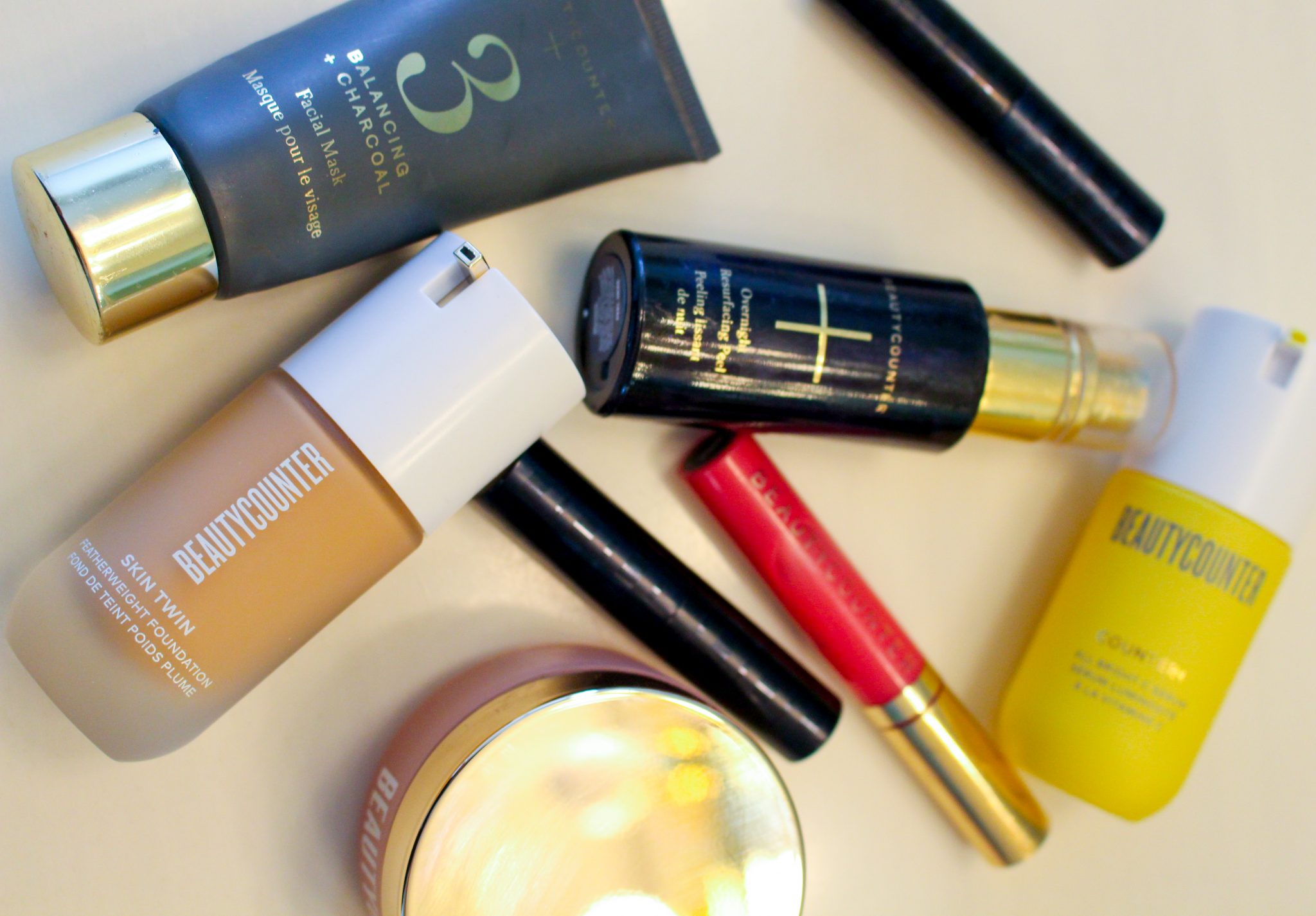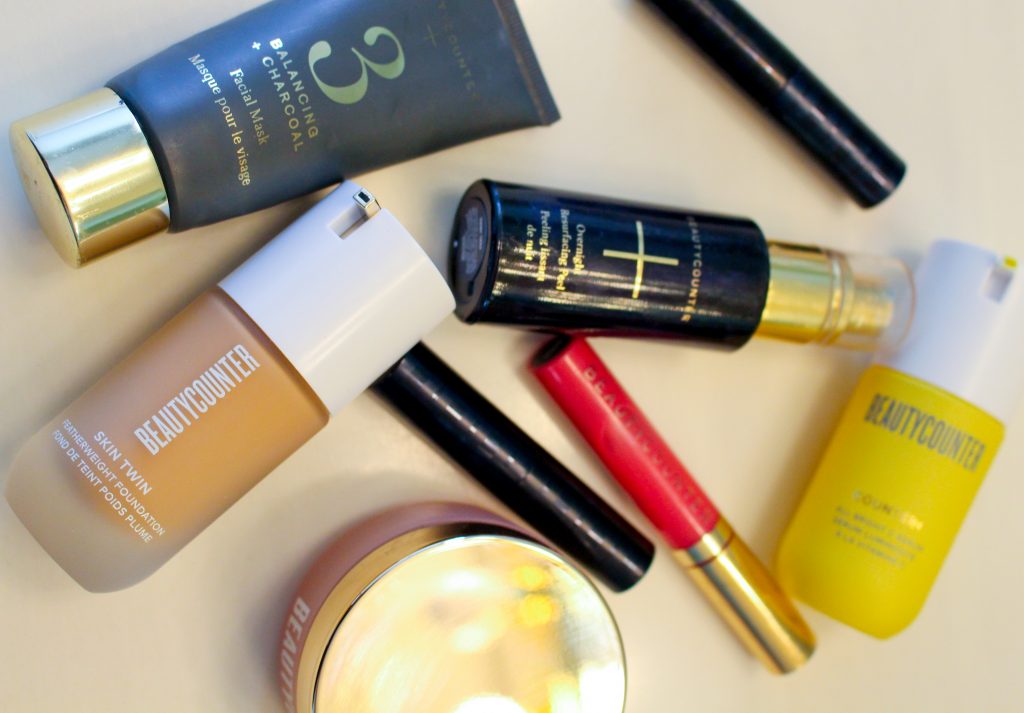 I shared some of my top picks in this post but here are some more if you're looking for ideas!
Lipgloss– All of our lip products are incredible. The lipgloss isn't sticky at all, includes natural vanilla bean, and adds the perfect amount of shine. The ingredients are safe so there's no worries when the kiddos raid my makeup stash or ask me if they can use my lipgloss.
Cleansing balm– This is our go-to balm that works as a cleanser, a makeup remover, or an overnight mask. It's moisturizing without being greasy, and I also use it on my heels in the winter when they're super dry. When the kiddos have dry or irritated skin, I use a thin layer of cleansing balm. It's pricey but a little goes a long way! I've had my jar for over a year now.
Countermatch adaptive body lotion– We have this lotion in all of our bathrooms by the sink. It adapts to the amount of moisture your skin needs, it's lightweight, and fragrance-free.
Counter+ brightening facial oil– This citrus-scented facial oil quickly absorbs and penetrates skin to awaken and replenish. Lightweight and silky smooth, our proprietary blend of oils is designed to help hydrate and improve the appearance of skin radiance. Omega-rich marula oil provides intense hydration, while antioxidant vitamin C helps brighten and even skin tone.
Satin powder blush in nectar: This is exactly like the NARS orgasm blush I used to use, with way better ingredients. This product contains mica — this is a huge industry with major transparency issues. Beautycounter has done an incredible job of making sure their mica is responsibly-sourced with frequent on-the-ground audits. You can read more about their mission here and it's one of the many reasons why I love this company so much.
If you need help with skincare recommendations, please let me know! You can also fill out my handy skincare survey here.
Fitness + good eats:
20-minute biceps and triceps arm workout.
Beginner half marathon tips and tricks.
I might be the last person on the White Claw train but I'm happy to be here. It's like a slightly boozy LaCroix.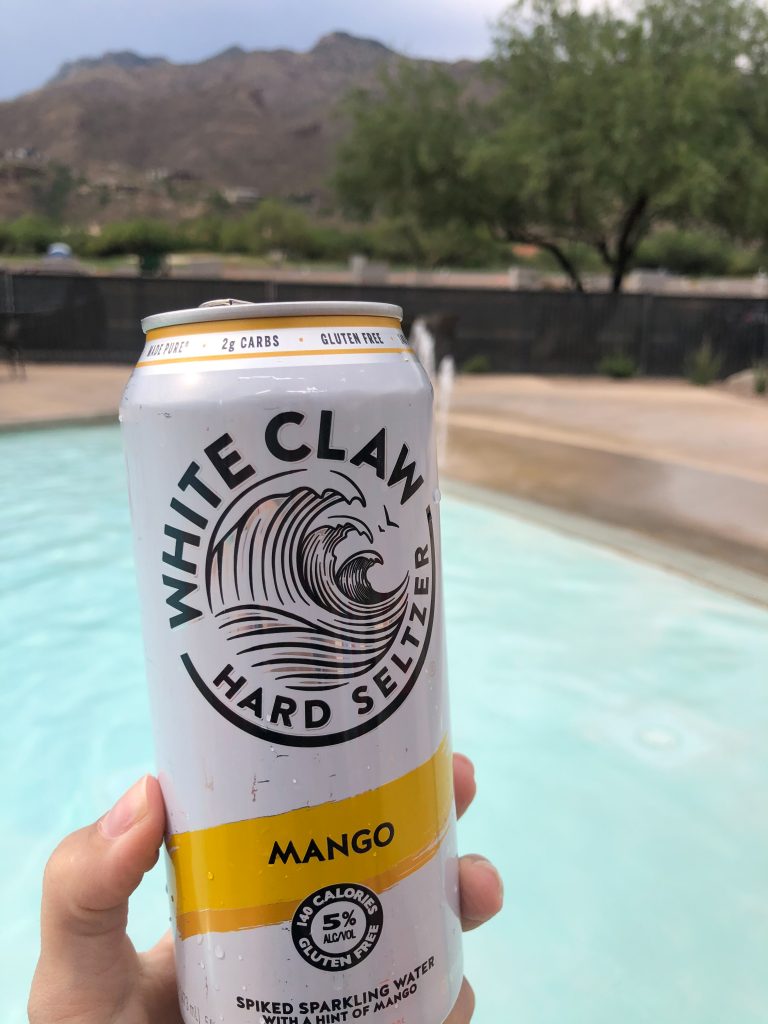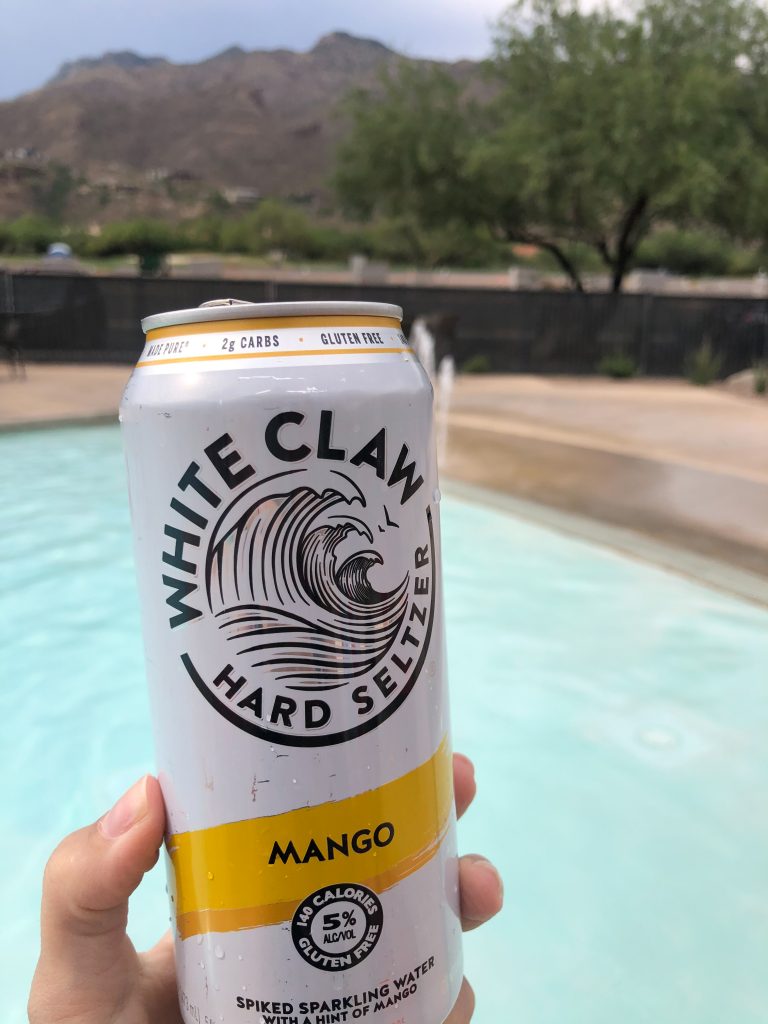 Try these collagen brownies if you haven't already!
How exercise can shift your body clock.
Have a happy Friday, friends. Thanks so much for stopping by the blog today and I'll see ya soon.
xo
Gina