Hi friends! Happy Friday! I hope you had a lovely week. I'm writing this post from Boulder, CO. We're here for an outdoor family wedding, but came a couple of days early to enjoy some local eats and hiking. It's my first real time in Boulder and it's absolutely gorgeous. We flew in yesterday afternoon and hung out in Denver a bit before making the drive over here.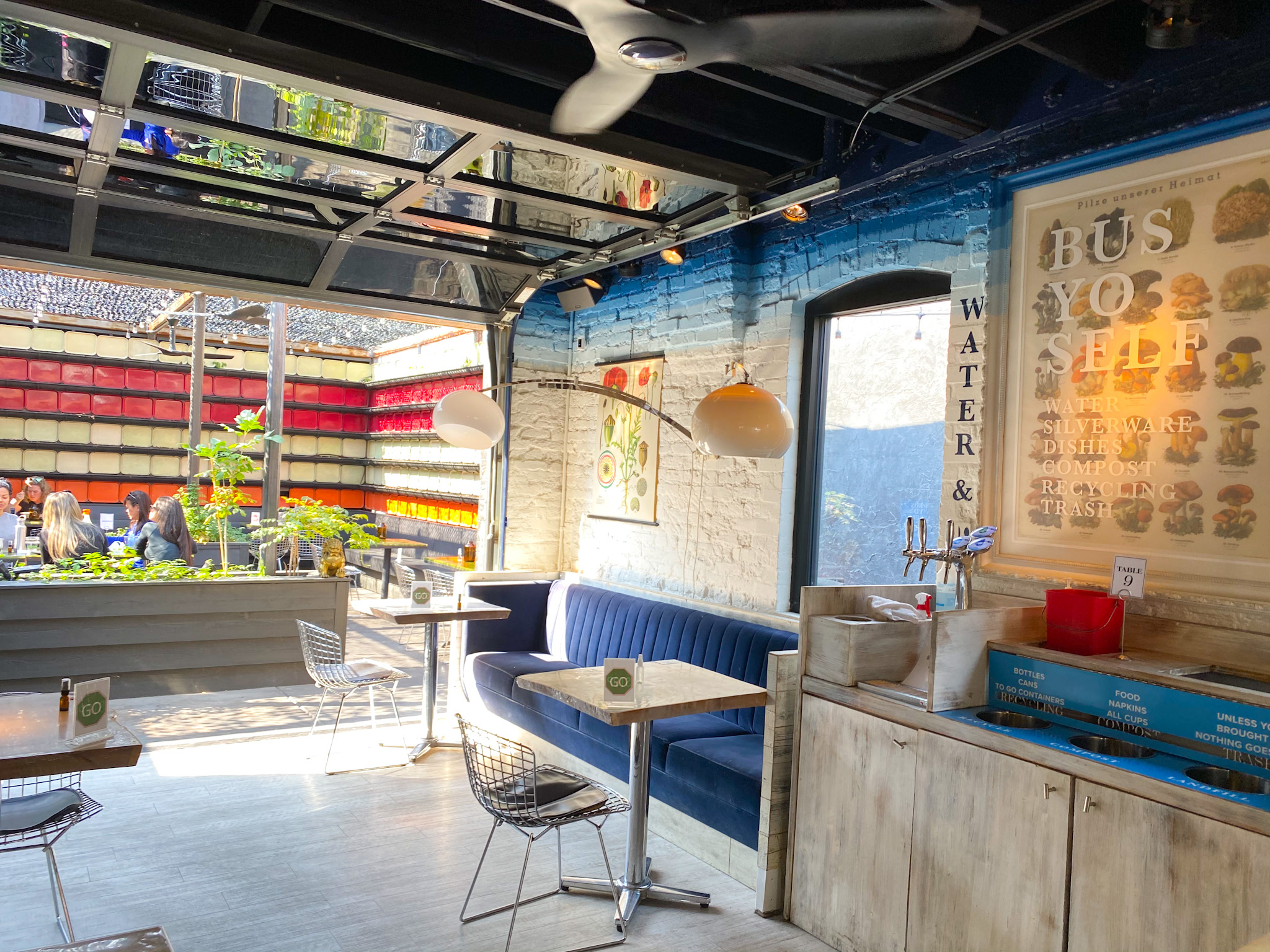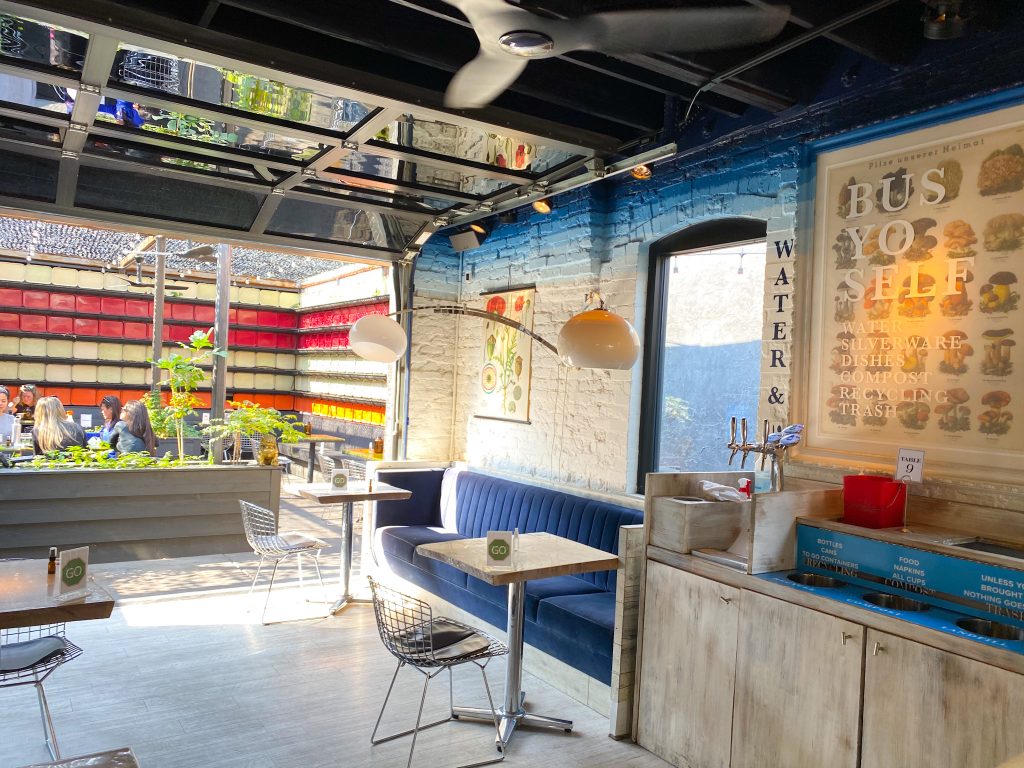 We had lunch at Vital Root, which was amaaaaazing. I wish I could eat there all of the time! Everything on the menu was gluten-free and easily customized to be vegan if you have vegan preferences. Whenever I try a new restaurant, I try to ask the server for their favorite menu option and order what they recommend. She said the falafel wrap was her favorite, so I couldn't wait to give it a try.
It was on a housemade wrap with crunch chickpeas, beautifully spiced falafel patties, spinach, and dressing. It was everything.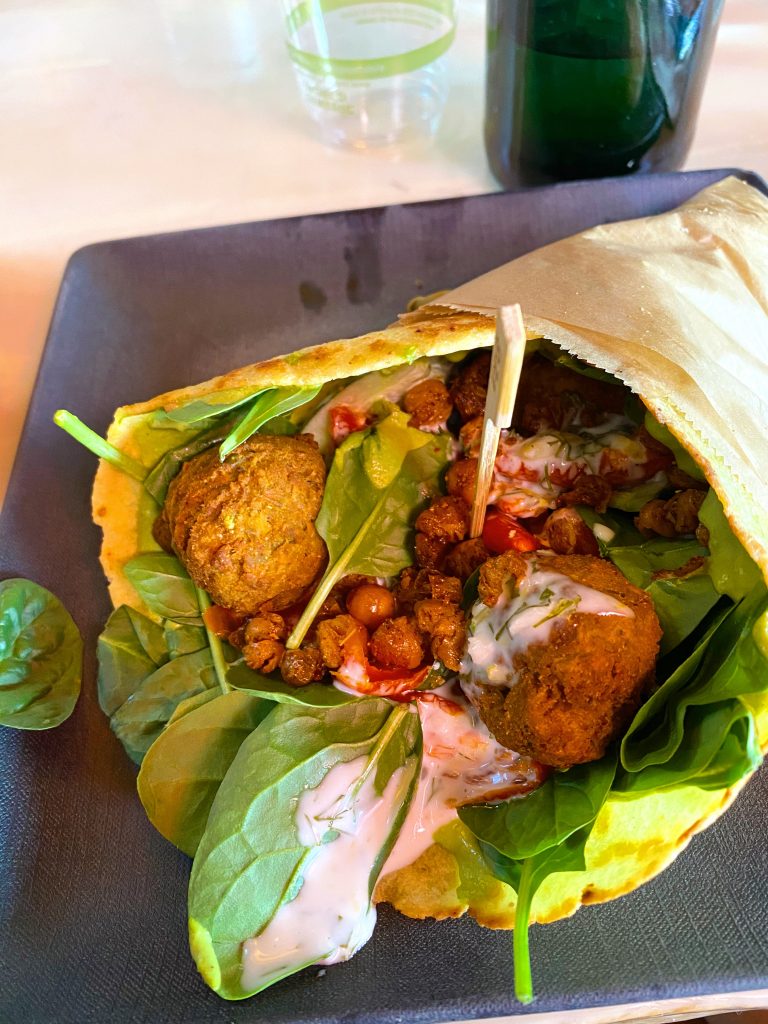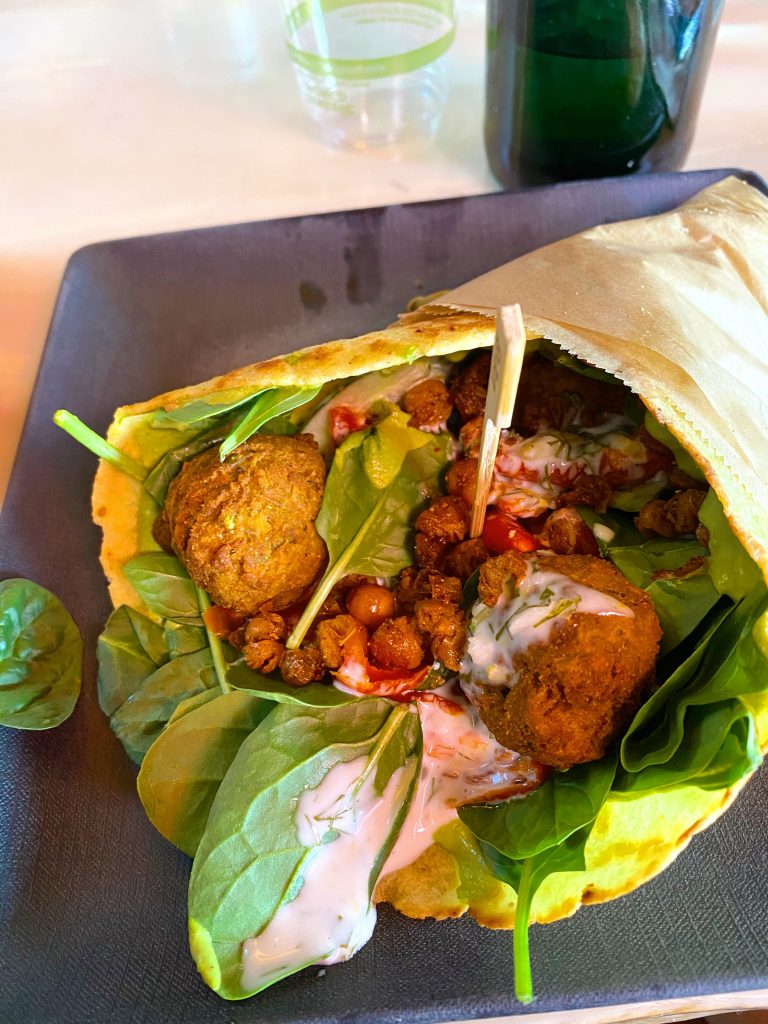 We also shared some Korean BBQ veggie wings, the girls had grilled cheese (which came with housemade apple sauce and a ton of fruit) and the Pilot ordered the avocado toast with poached egg. I was expected it to be good because it had excellent reviews, but we were all blown away. I'd love to make it back one of these days!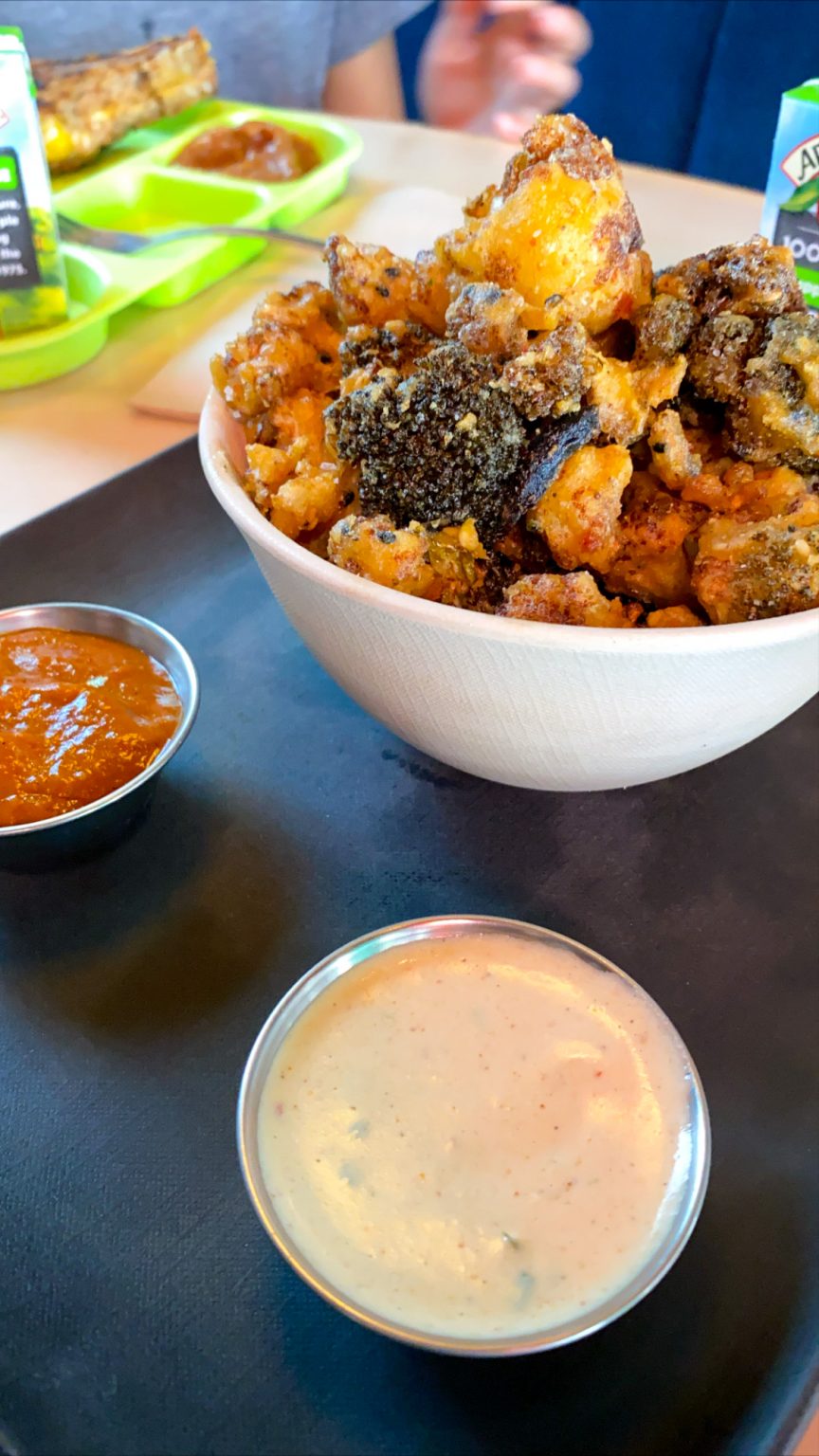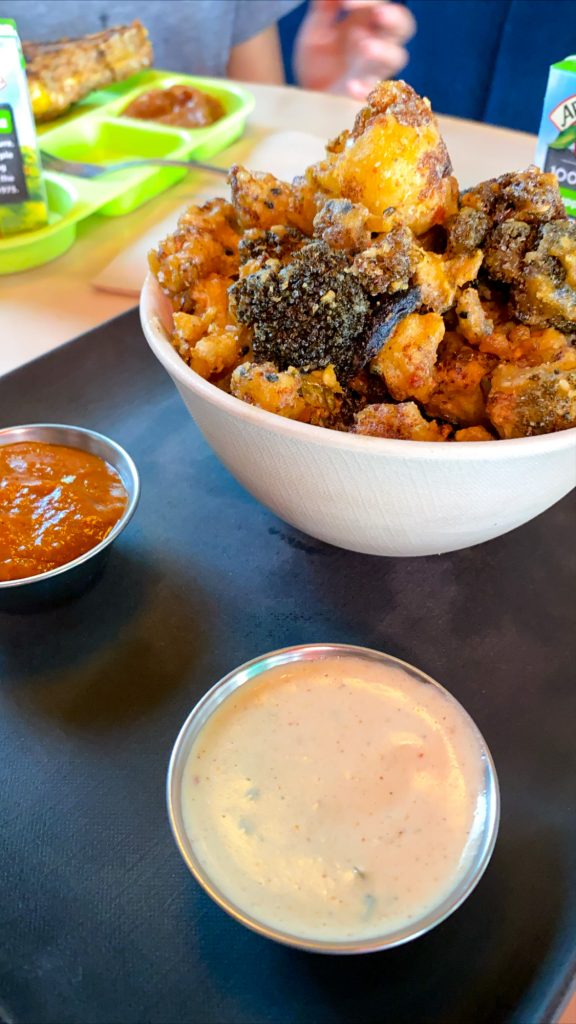 We strolled down to High Point Creamery, which had flavors like Pineapple Upside Down Cake, Zucchini Bread, Brown Butter Pecan, Earl Grey and Shortbread, Brown Sugar Cinnamon, and Tin Cup Whiskey and Pistachio Brittle. (The vegan coconut creme brûlée was out of this world.) We took our ice creams to a nearby park, where the girls took bites of their ice cream in between chasing each other, sliding and swinging.
After ice cream, we went downtown to check out the Beautycounter store!!! I've been a consultant for 4 years now and it was my first time checking out one of our smaller popup stores. It was small and intimate, with all of our beloved products on the shelves. When you're used to only having small collections of products at a time, it's awe-inspiring to finally see everything together. I love our clean and classy branding, and am so passionate about out mission. I'm so proud of everything this company stands for, so it was exciting to see it front and center in downtown Denver. The girls each got a lipgloss and I grabbed an extra sunscreen stick for our hikes this weekend.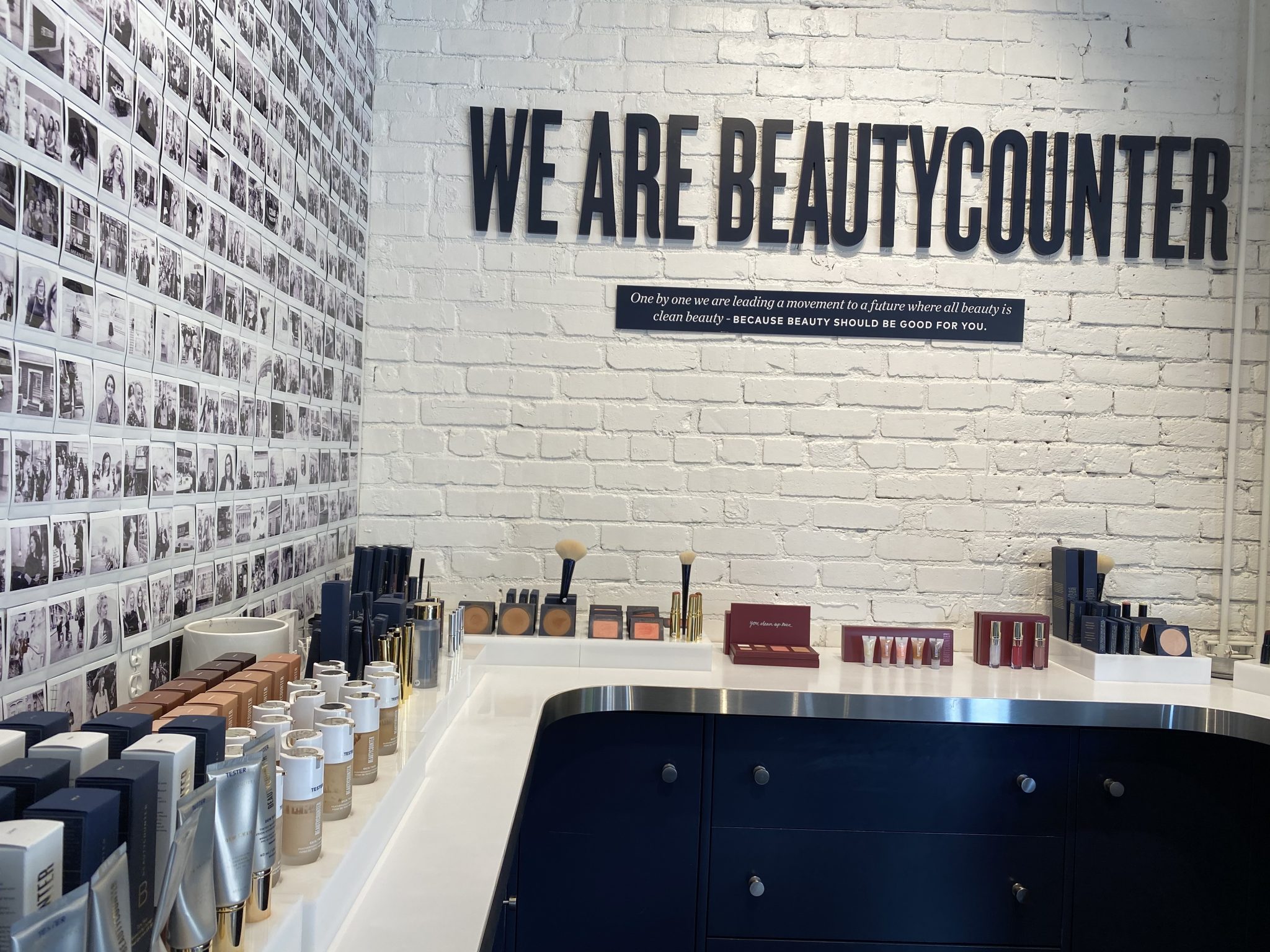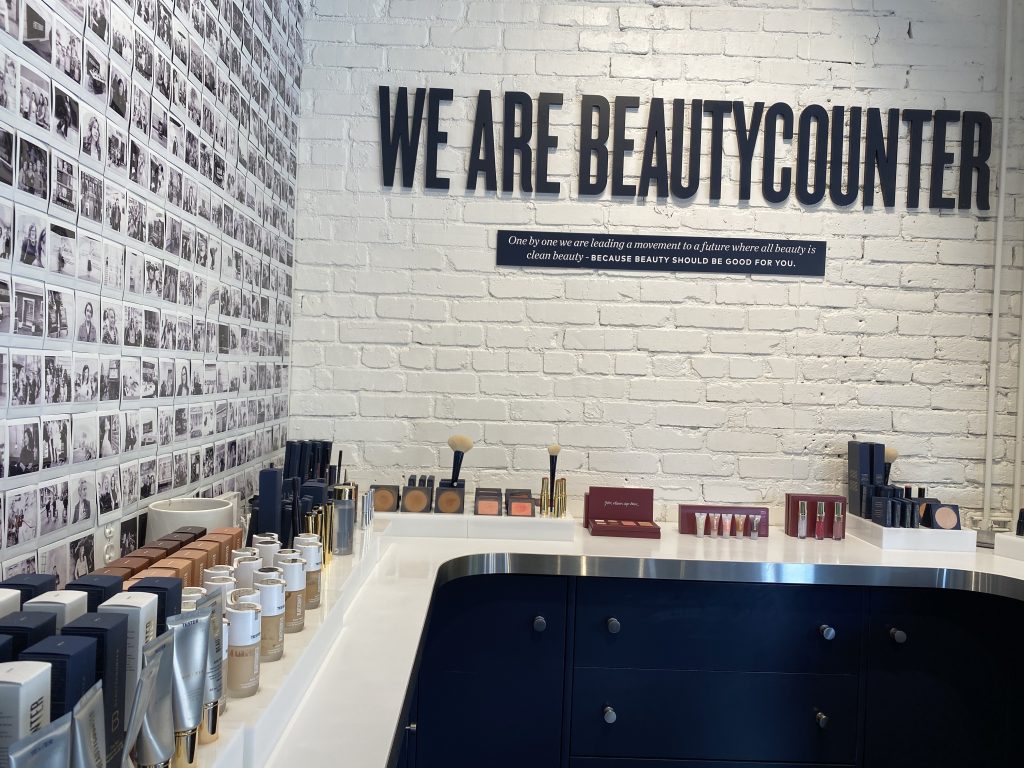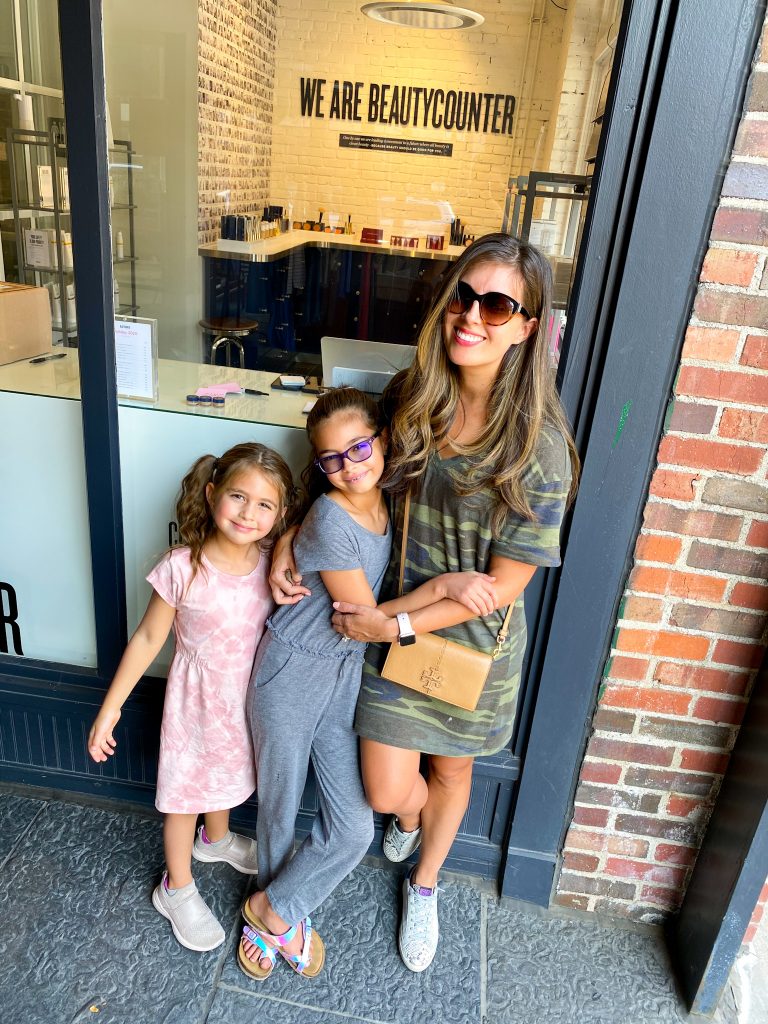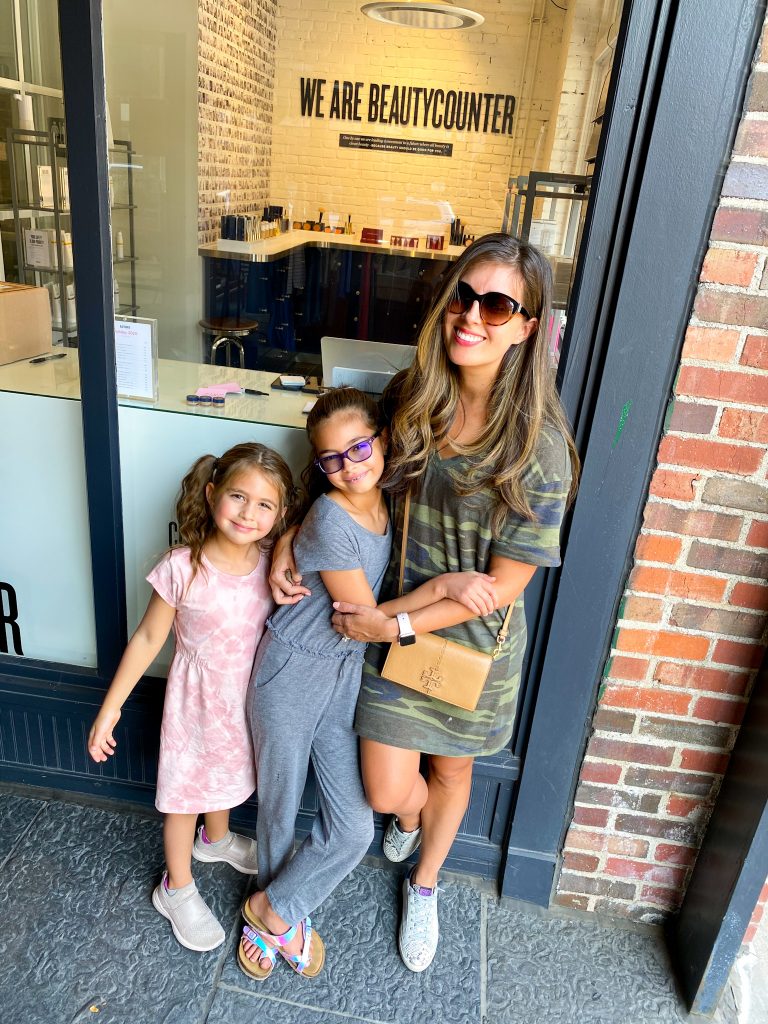 P promptly fell asleep in the car, holding her new lipgloss. <3
We checked into the hotel, took the girls to the pool, and then went to Niwot Children's Park so they could run around. It was one of the coolest parks we've ever seen. They have multiple slides and climbing structures, a little cave, zipline, giant spiderweb, so many fun things for them to do. We chased them around the park for about an hour and then grabbed takeout from Longmont Public House to enjoy as a picnic in the hotel room.
+ cider for me, beer for the Pilot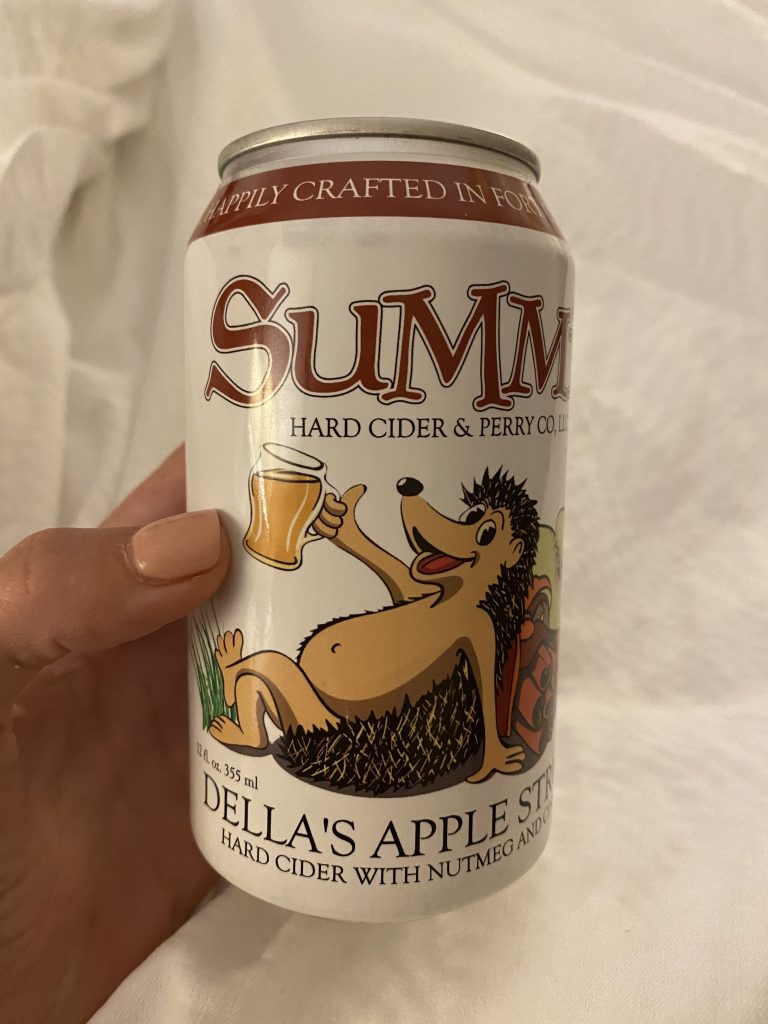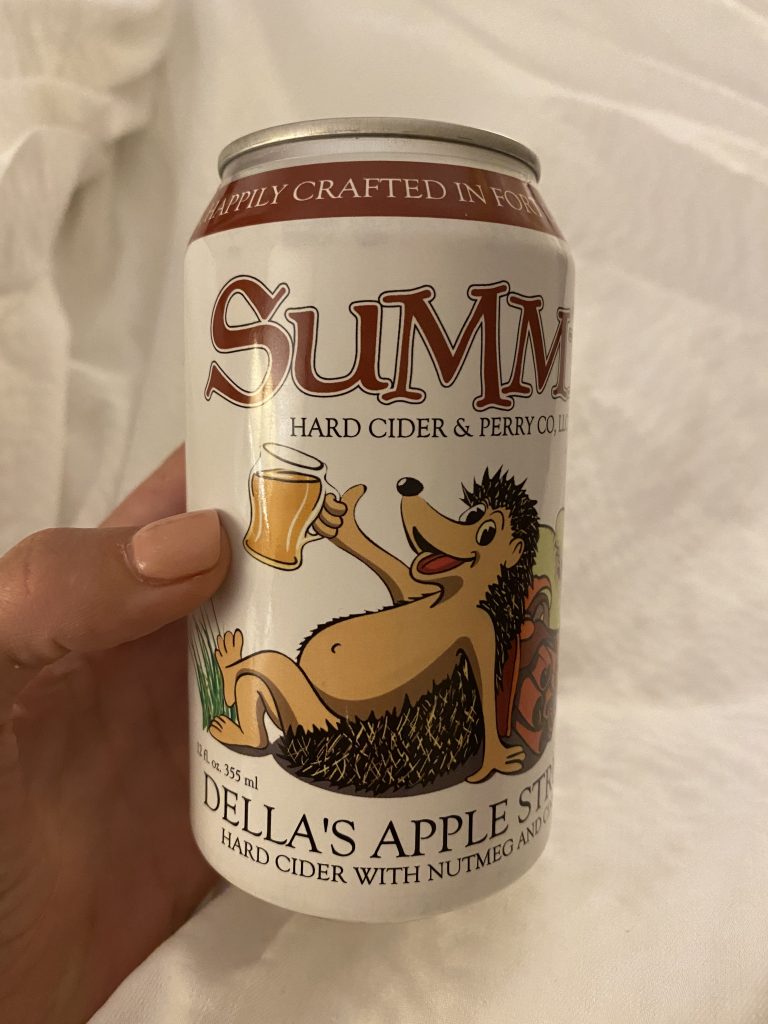 (the nutmeg and cinnamon is STRONG in this, in the best way possible. It tastes like apple pie!)
We're looking forward to the wedding festivities, and enjoying some low-key adventures while we're here. If you have any dining suggestions or favorite hiking spots in Boulder, please leave them in the comments below!
Now it's time for the weekly Friday Faves party. I always love hearing about your faves, so please shout out something you're loving in the comments section below.
Read, watch, listen:
Speaking of Christmas movies, I'm SO PUMPED for this.
The ultimate TV guide if you're looking for something great.
I was reading Super Life on the flight up here and am really enjoying it so far. It's a good nudge to get "back to basics" with nutrition, and even 20% into the book, I've been reminded of old habits I'd like to bring back. (For example, sprouts are nutritional powerhouses and I rarely eat them now. Back in the day, I used to sprout things all the time! I'm going to bring it back and can definitely do a sprouting post if that's something you may be interested in reading.) I'll share a full book recap when I finish, but for now, I highly recommend it.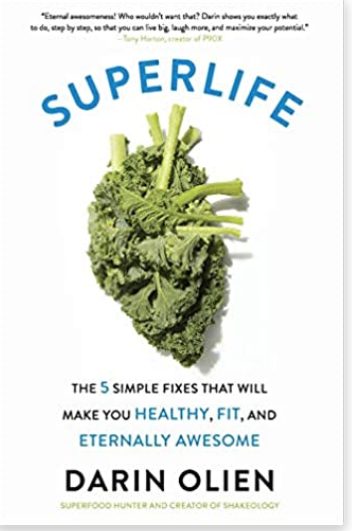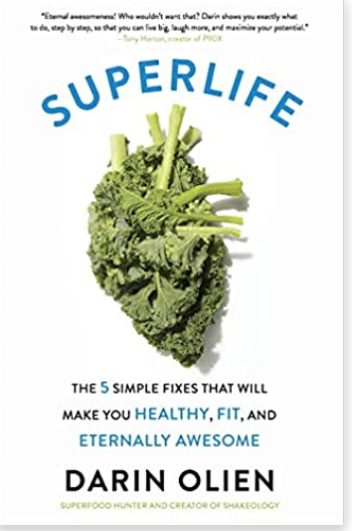 Fashion + beauty:
I've shouted out these undereye patches before but for travel (and mom life) they're a game changer. They get rid of puffiness and bags within 15 minutes or so for me. A true miracle, I tell ya.
Still loving this dress from my last Trunk Club! It's super stretchy, flattering, and looks cute with low-top sneakers. I wore this outfit for Taco Tuesday the other night.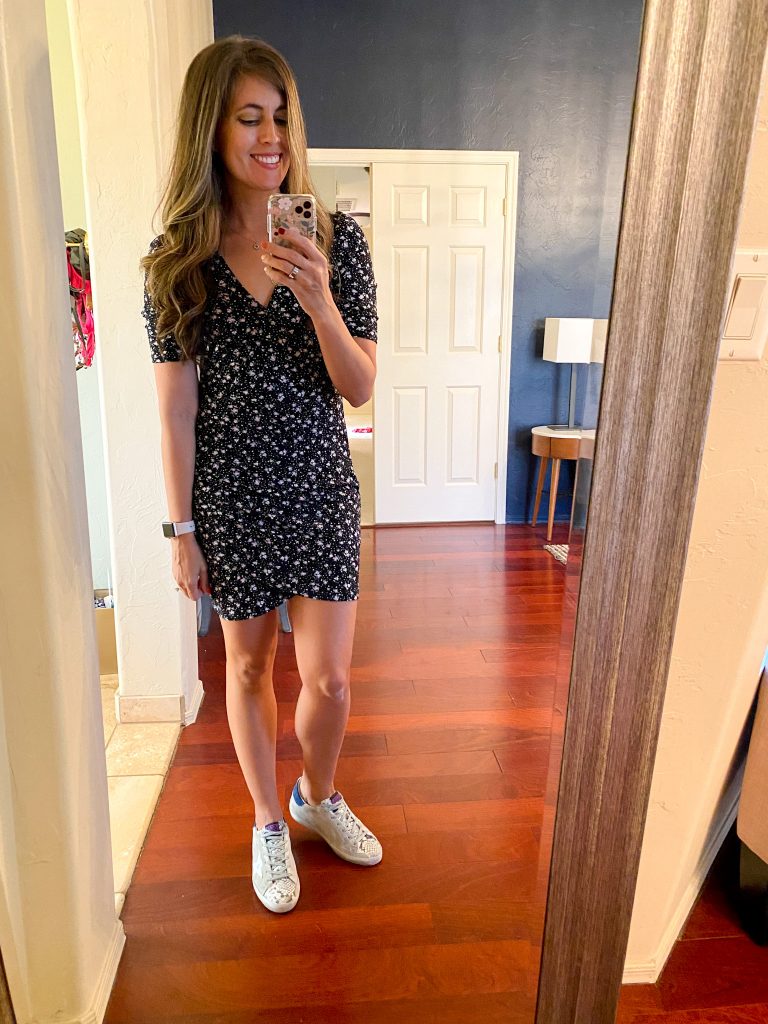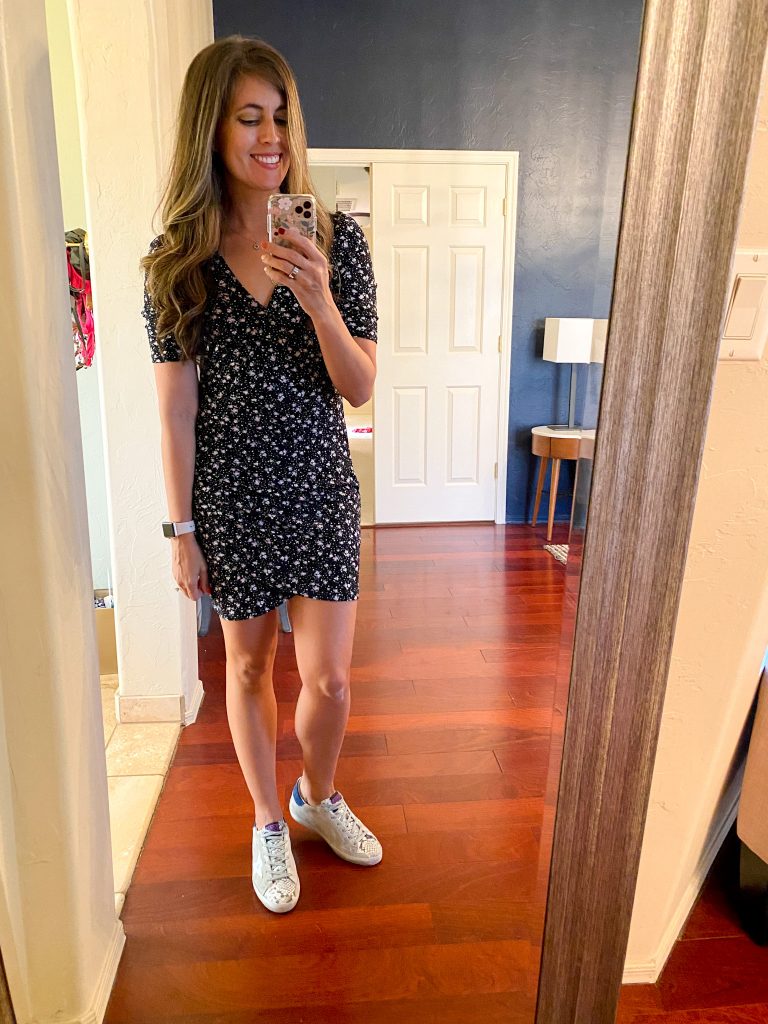 (It's only $49, too!)
This lipgloss trio. The wild berry is my very favorite out of the pack, but I love all of the colors!
My very fave denim jacket for chillier nights.
Fitness + good eats:
Jacked-o-lantern workout is perfect for October!
If you haven't made the pumpkin dump cake yet, you need this in your life.
Loved these Buddha bowls from Fed and Fit (even though Liv sat down and promptly asked, "Where's the meat?" LOL)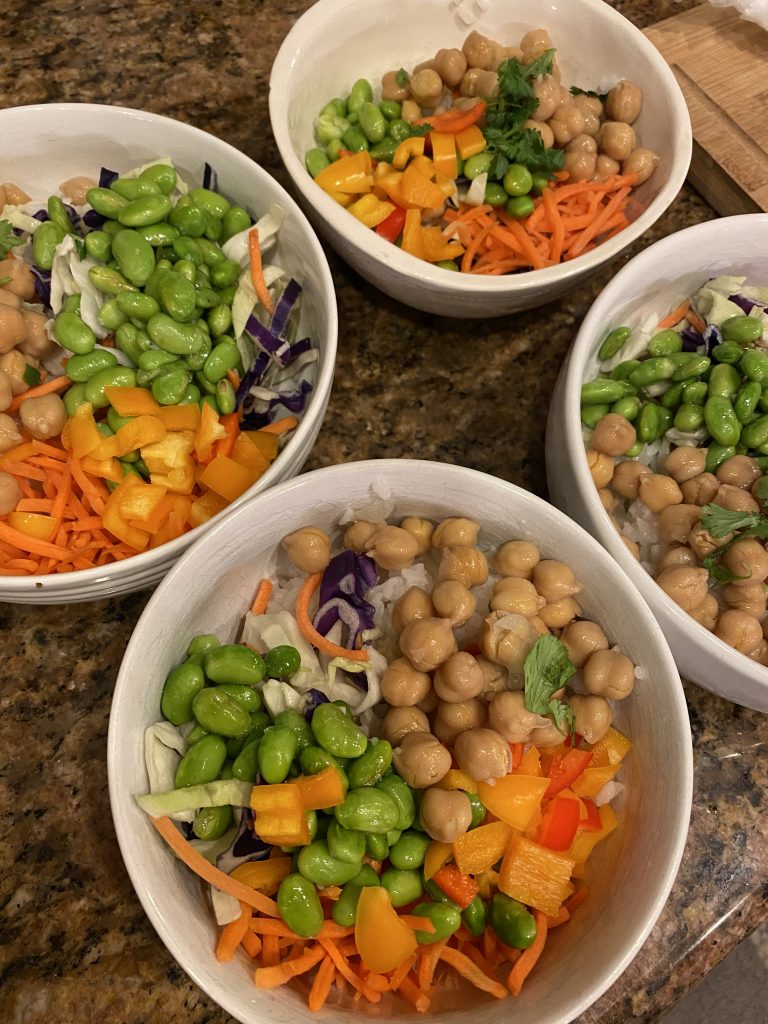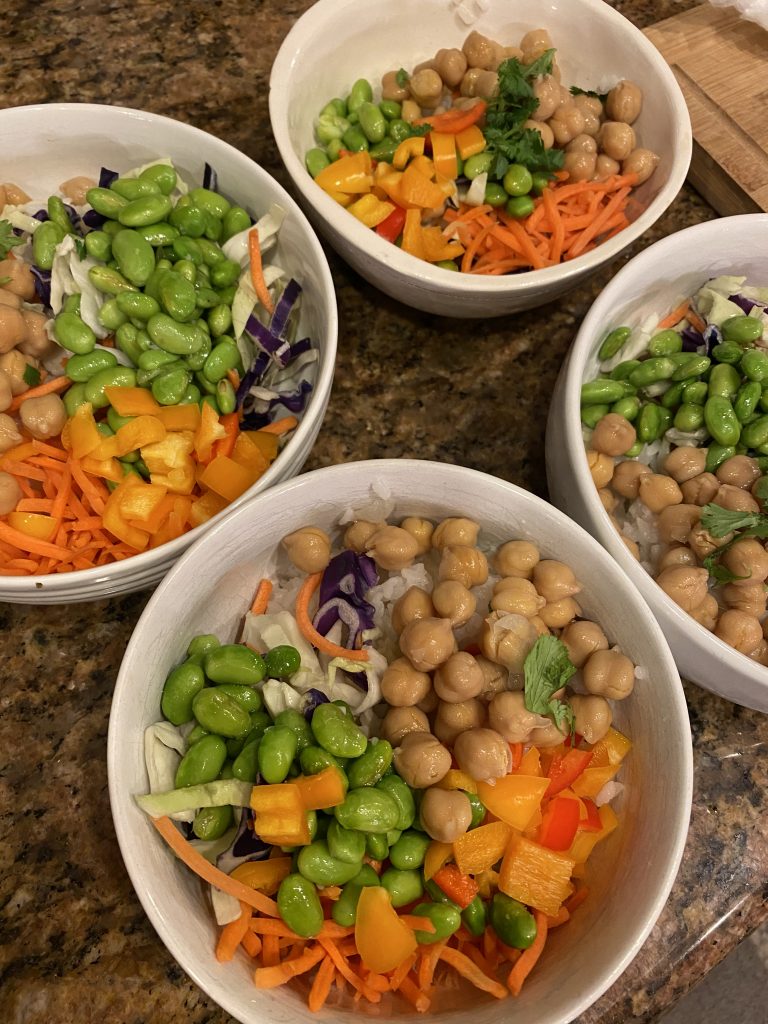 (Rice, chickpeas, edamame, carrots, cabbage, bell pepper, and a yogurt curry sauce on the side)
Congrats to the winner of the surprise giveaway, Pamela T., who will be getting an overnight peel! Stay tuned for more giveaways coming up. 🙂
Happy Friday, friends!
What's the best thing you ate, wore, read, or watched this week?
xo
Gina