Hello hello! Happy Friday! What's going on this weekend? We have some house projects that we're going to work on (painting our outdoor walls, emptying and organizing the playroom) and I'm sooooo looking forward to movie night tonight, a hot yoga class, and brunch with the fam. I hope you have a lovely and relaxing weekend!
A couple of things to mark on your calendar:
Be sure to join me and Mia on Instagram live next Friday at 12:30 EST to introduce her to everyone, talk about what she's doing here on the blog and Fit Team, share the details for our nutrition coaching program, and do a little nutrition Q&A. We'd love to hang out with you there!
Our Beautycounter team is hosting a Galentine's themed pop up on February 9th at 5pm PST. If you'd like to join, leave a comment below so I can email you the invitation! We'll be chatting about clean skincare swaps and also do some giveaways. 🙂
Fit Team enrollment is OPEN. Now is the time to join our amazing community! These monthly fitness plans were designed for my friends out there who have the body composition goals of losing fat and building muscle. If you feel like you can't make time to work out, the are flexible and adjustable workouts that work with your schedule. If you feel like you're puzzle-piecing your workout routine together using apps and Instagram workouts, join us for this structured and phased plan. You get new workouts every month on the 28th, accountability, live workouts, and bonuses. Lock in 6 months of fitness programming for $50 off with the code LETSGO here. (January is already in the platform and Feb workouts go out next week!)
It's time for the weekly Friday Faves party! This is where I share some of my favorite finds from the week and around the web. I always love to hear about your faves, too, so please shout out something you're loving in the comments section below.
Friday Faves
Life/travel: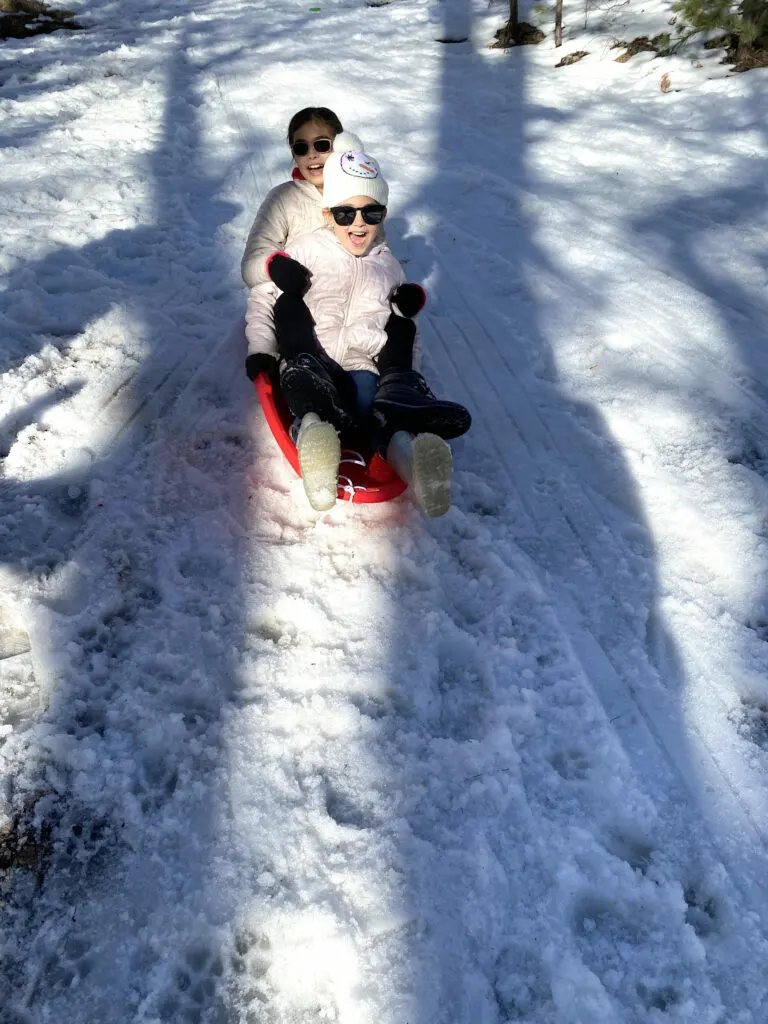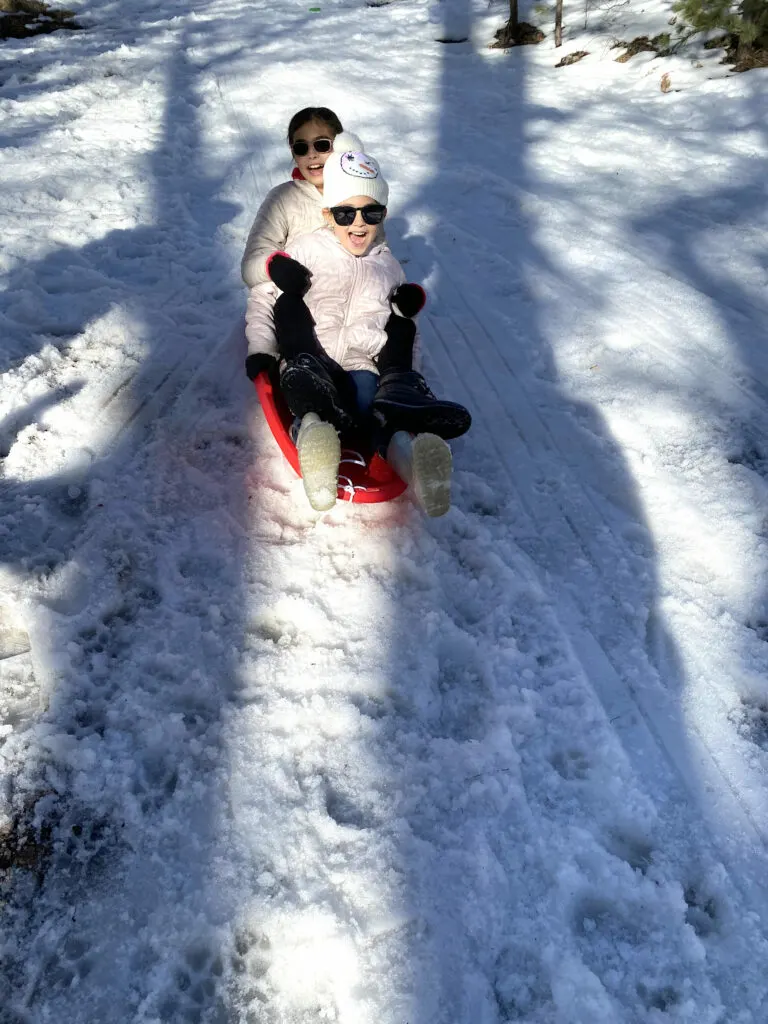 Mount Lemmon! We took a little getaway to Mt. Lemmon and stayed in the new Mount Lemmon hotel. You get your own little cabin, which includes a bed, sofa bed, dining area, and full kitchen, and it was the perfect little trip to see snow. The kids went sledding for pretty much 2 days straight (the Pilot and I loved sledding, too) and we grilled streaks and veggies, made s'mores, watched the old Annie, slept for 9 hours (bless it), and had an amazing lunch at the Cookie Cabin before heading home.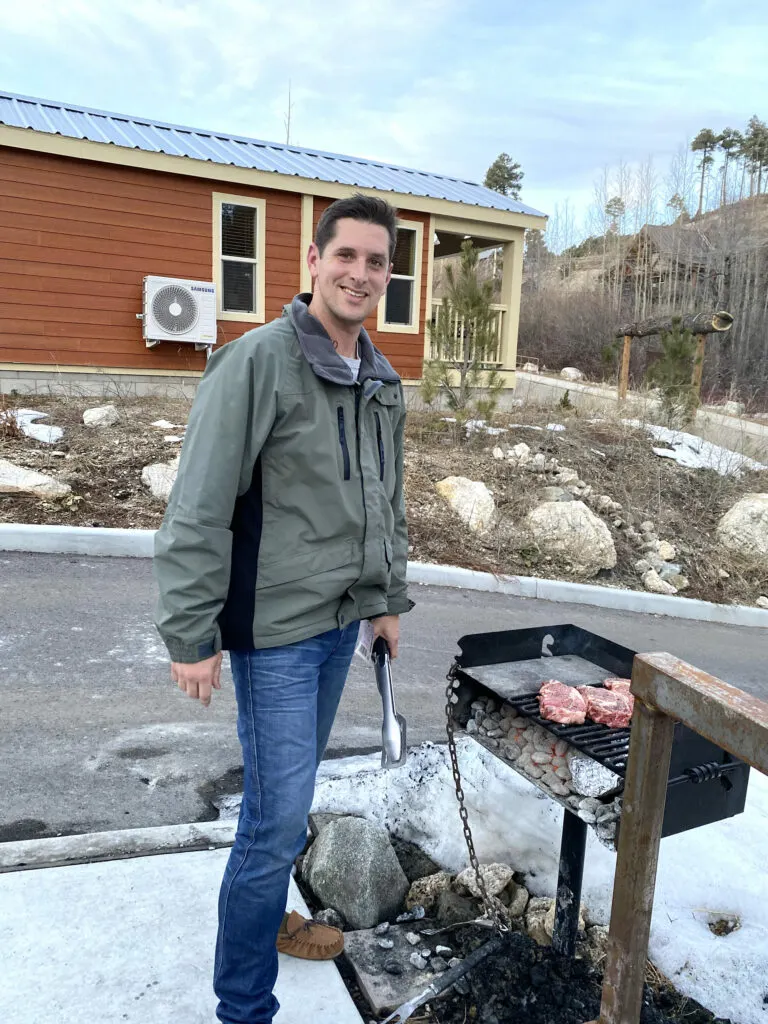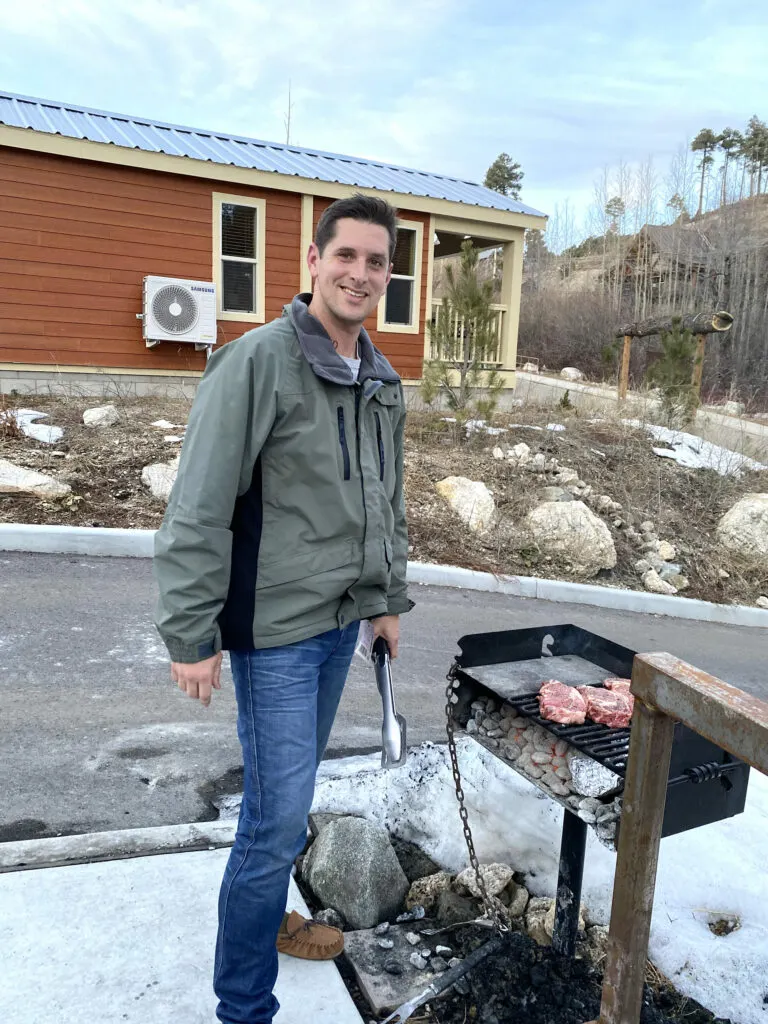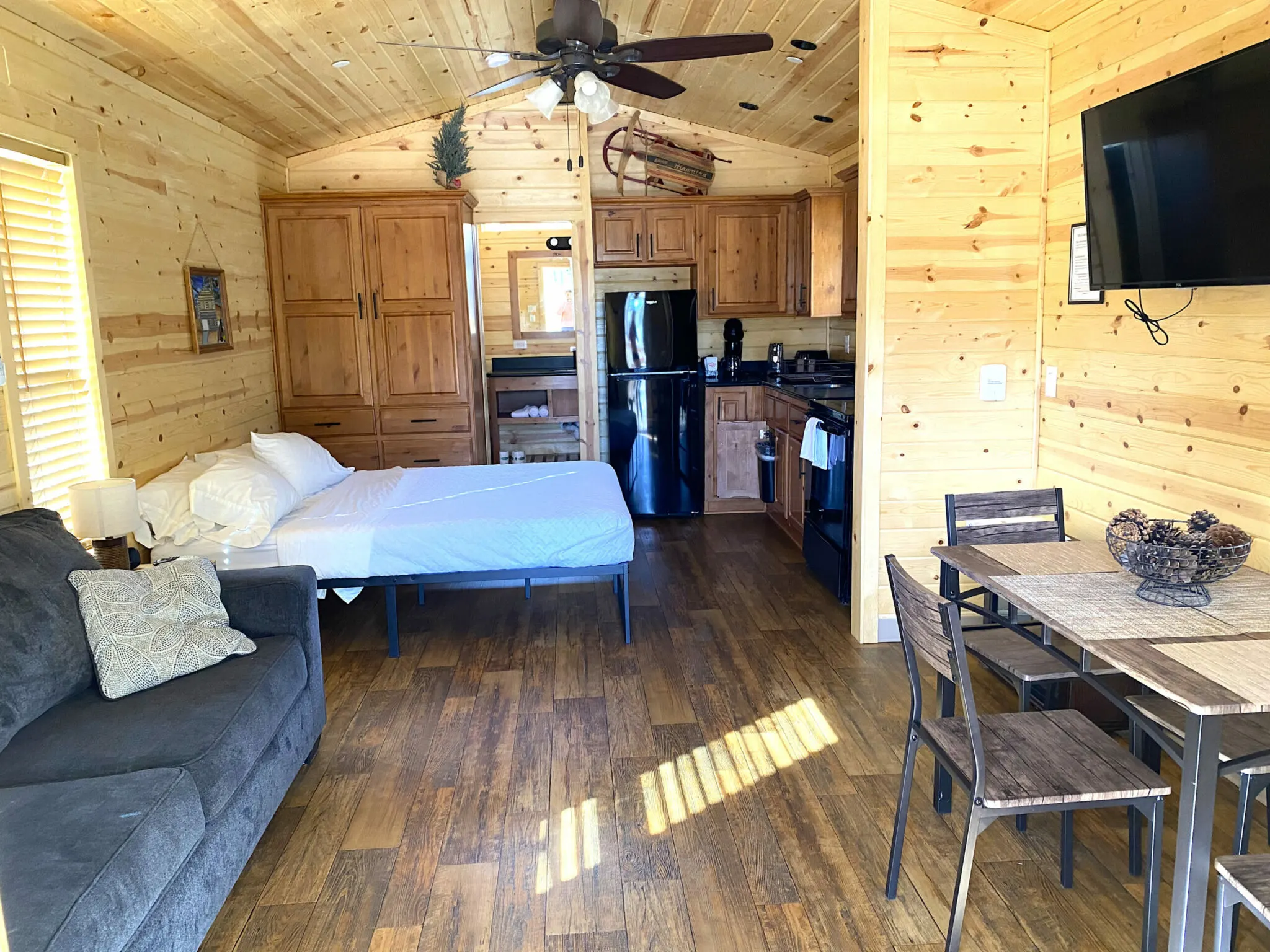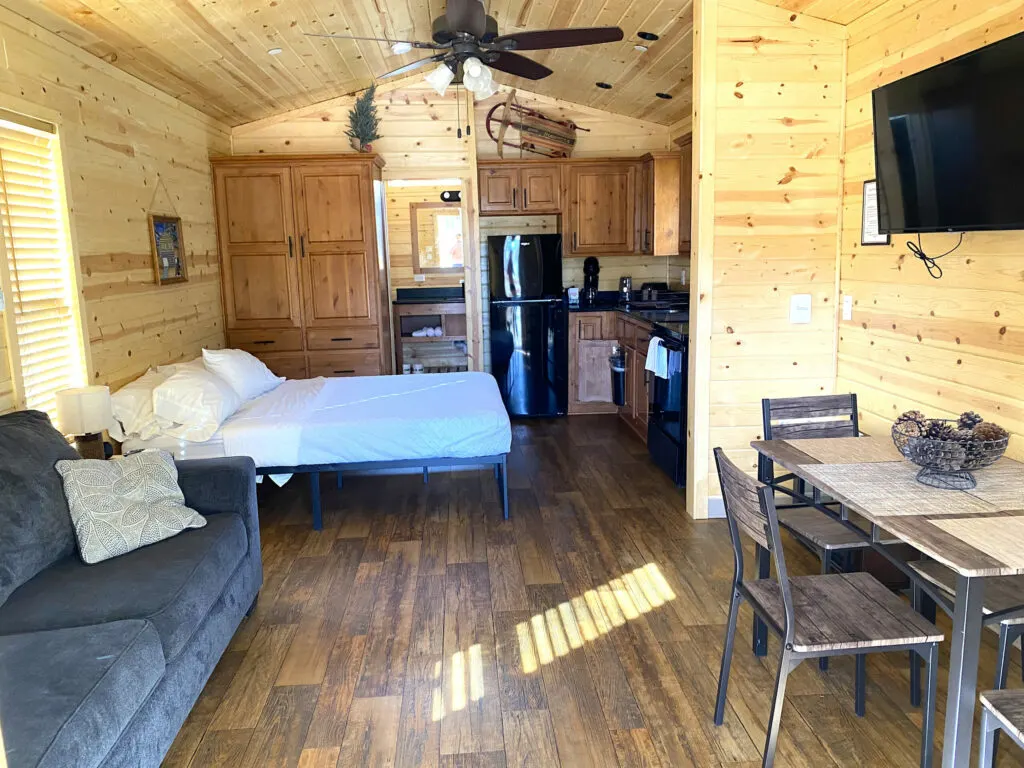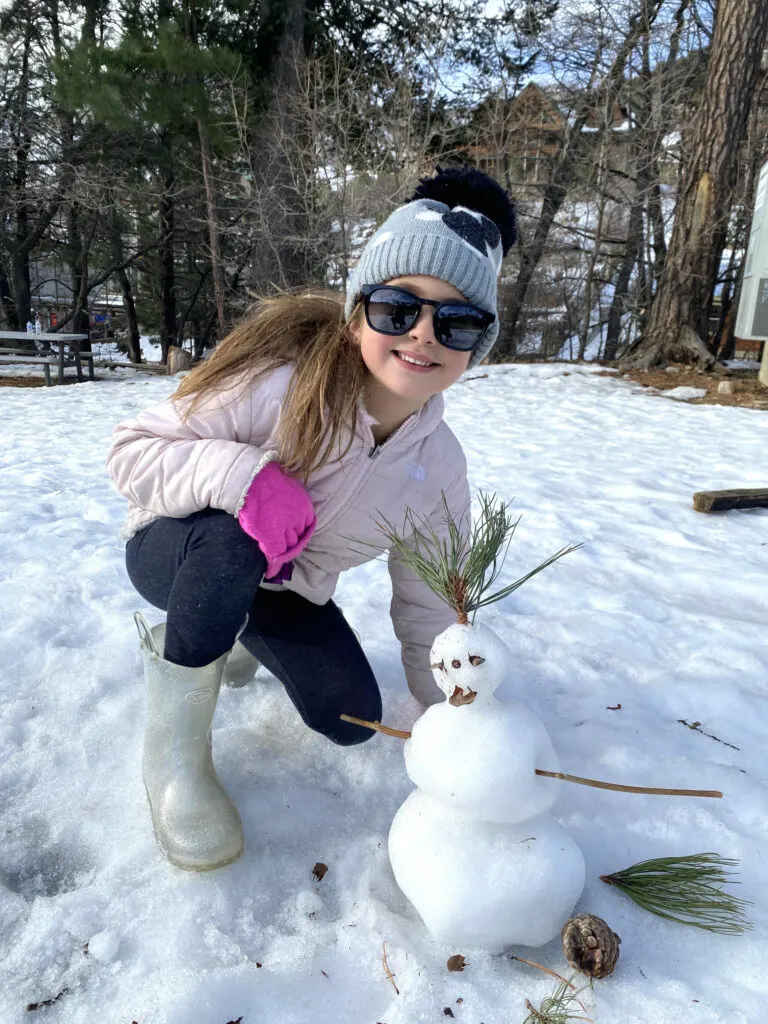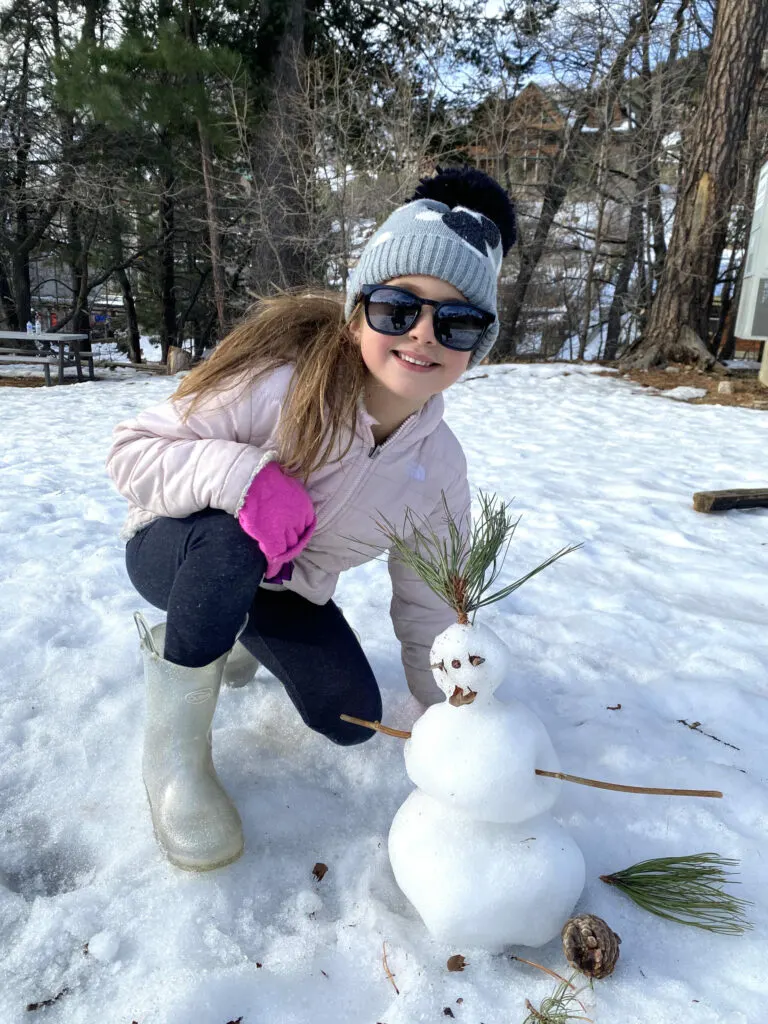 We promised that we'd be back more often. It's so incredible that we have such a picturesque spot with entirely different climate and scenery, a mere 45 minutes away.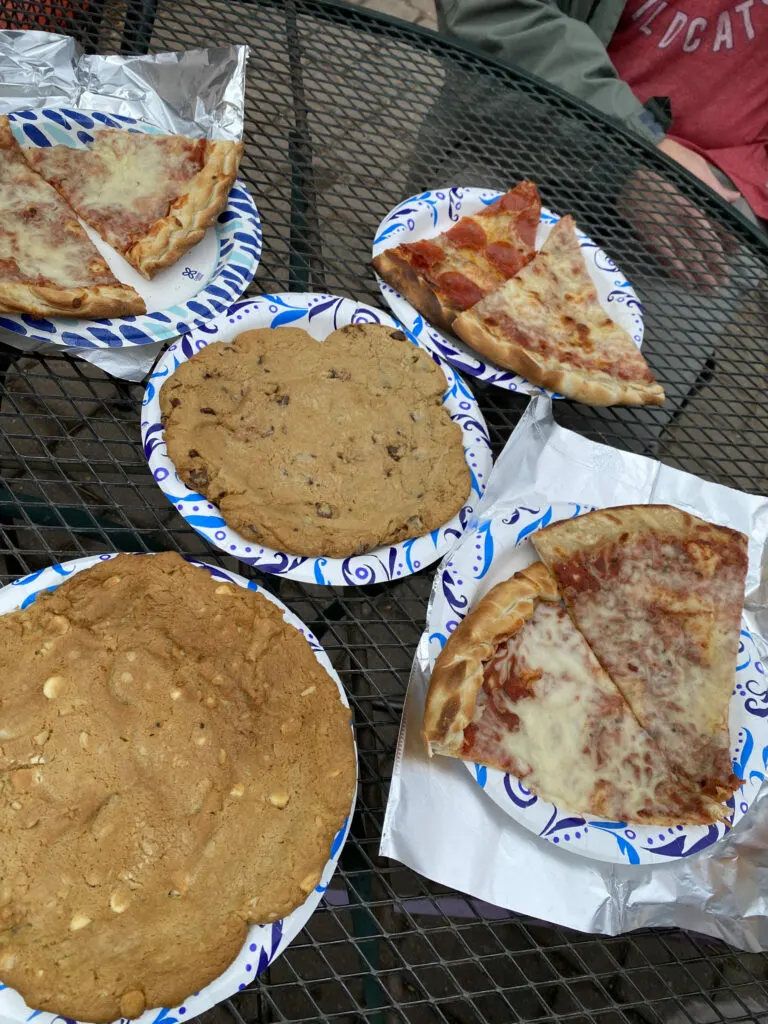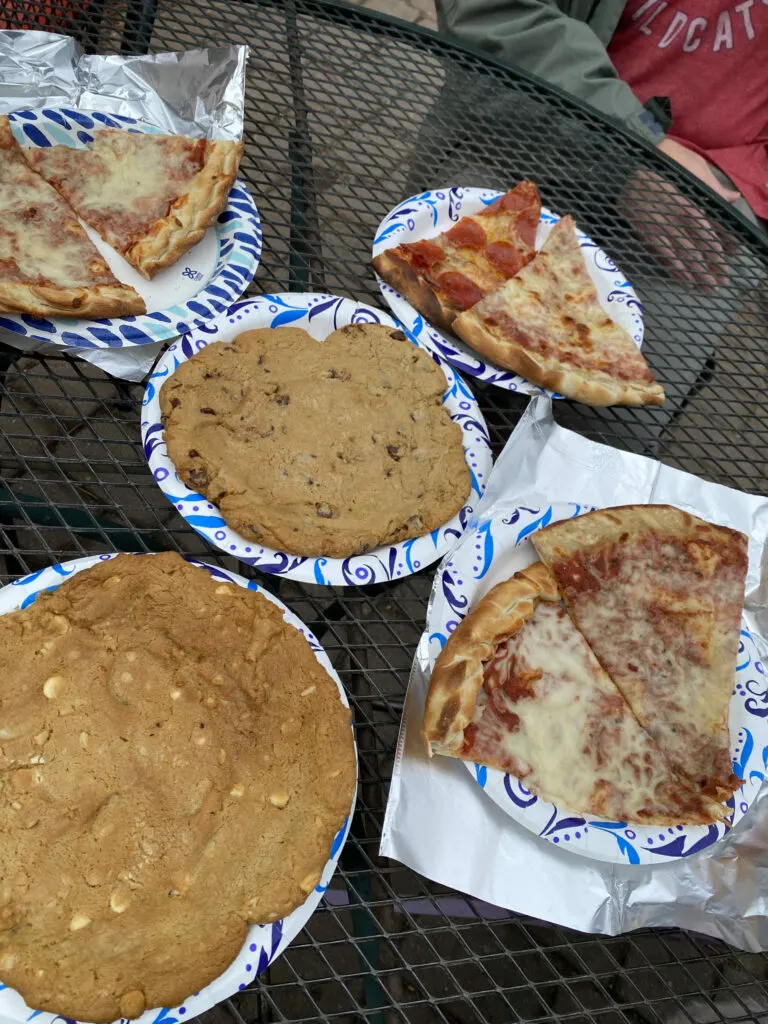 Fashion + beauty:
Rent the Runway Unlimited. As you guys know, I recently tried Nuuly and had a pretty iffy experience. (Two of my shipments smelled bad.) I ended up canceling it and decided to give Rent the Runway Unlimited another whirl, since we have a formal event at the end of this month and I figured I'd spend the same for RTR Unlimited as I would to order a single formal dress.
Here are the things I ordered:
This adorable cardigan sweater (I kind of want to keep it and love how it looks with Spanx leggings and my Golden Goose sneaks)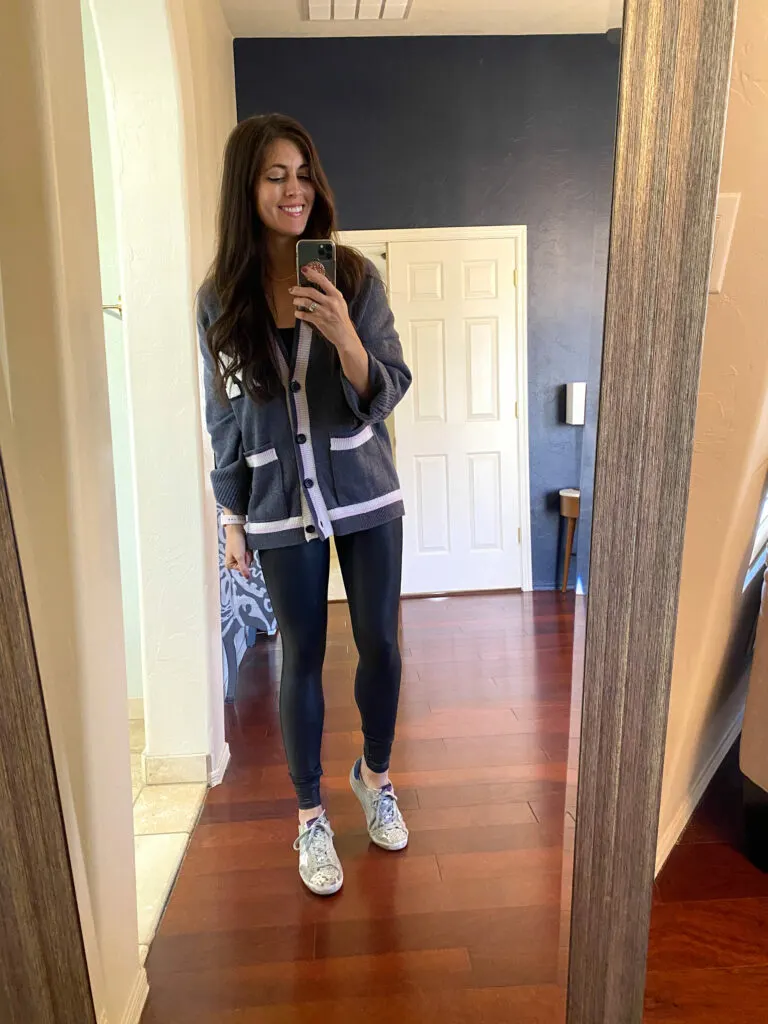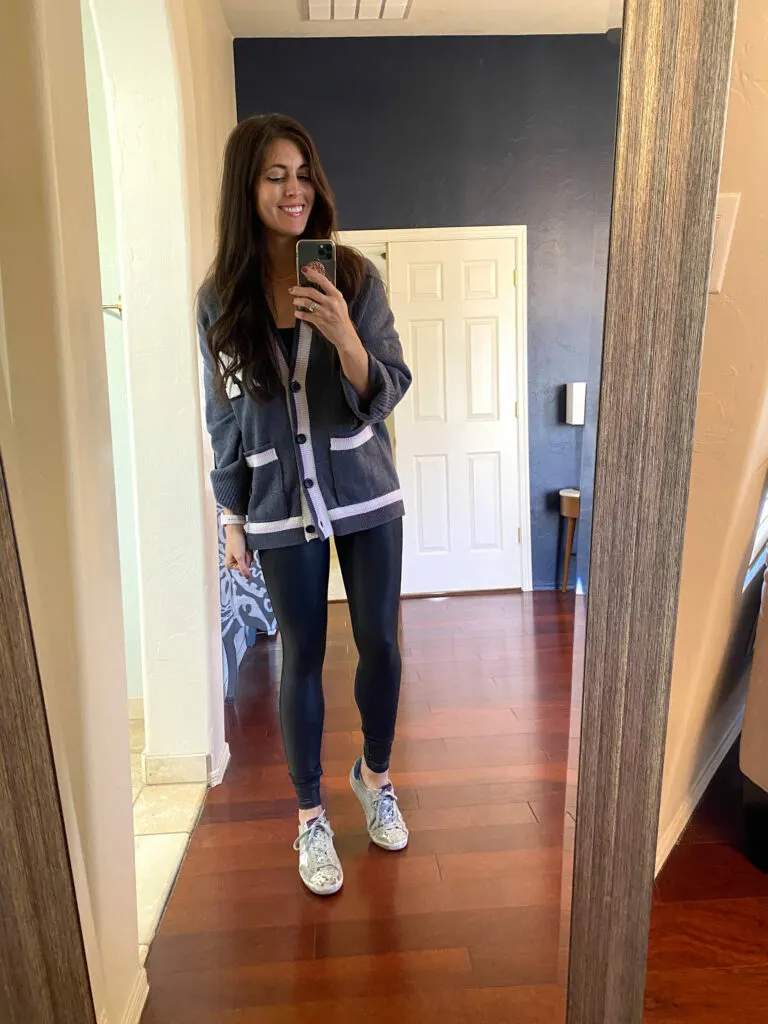 (I haven't worn 7s in forever and forgot how well they fit! Plus the quality is amazing)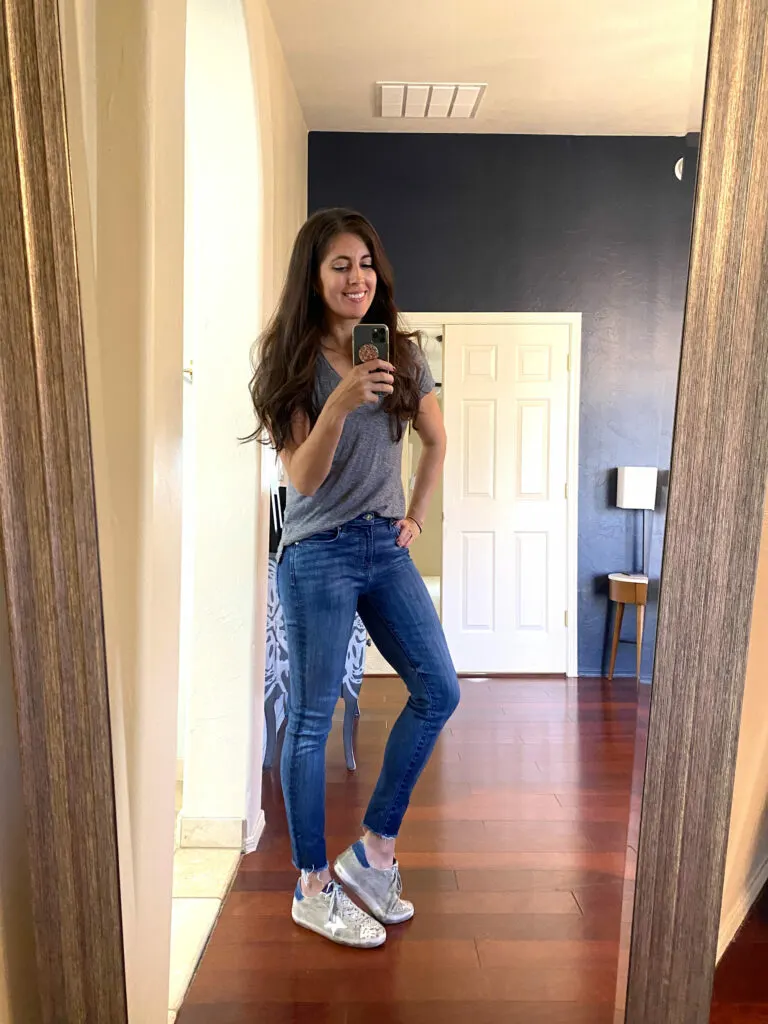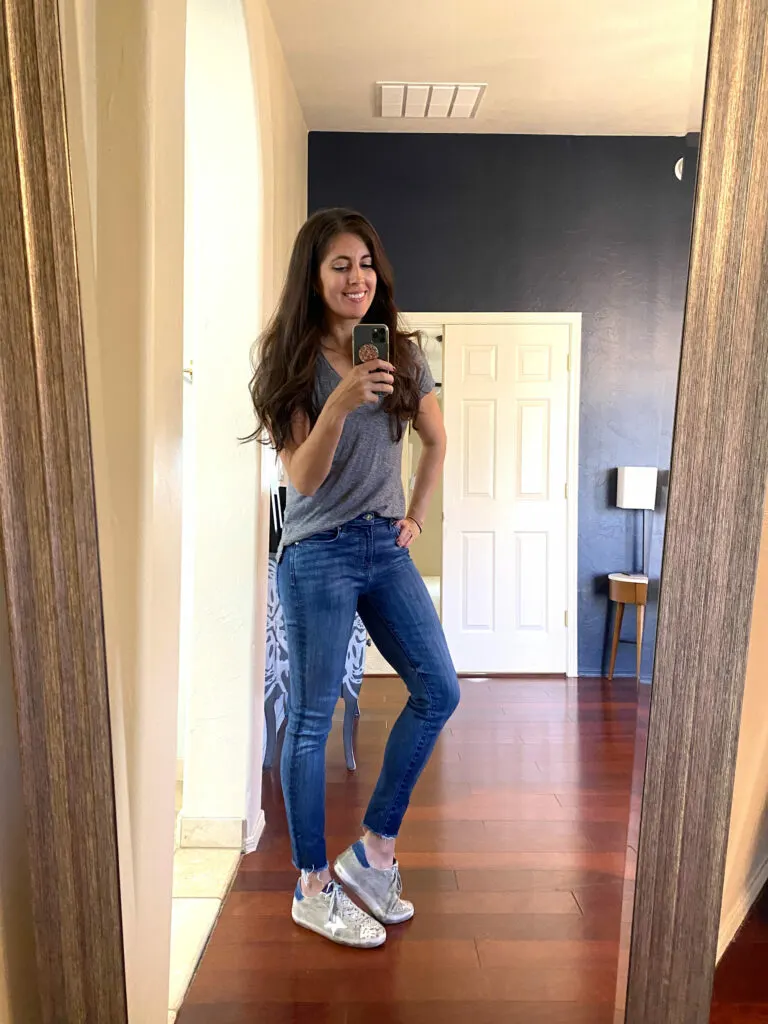 (Rails is prob my favorite everyday brand)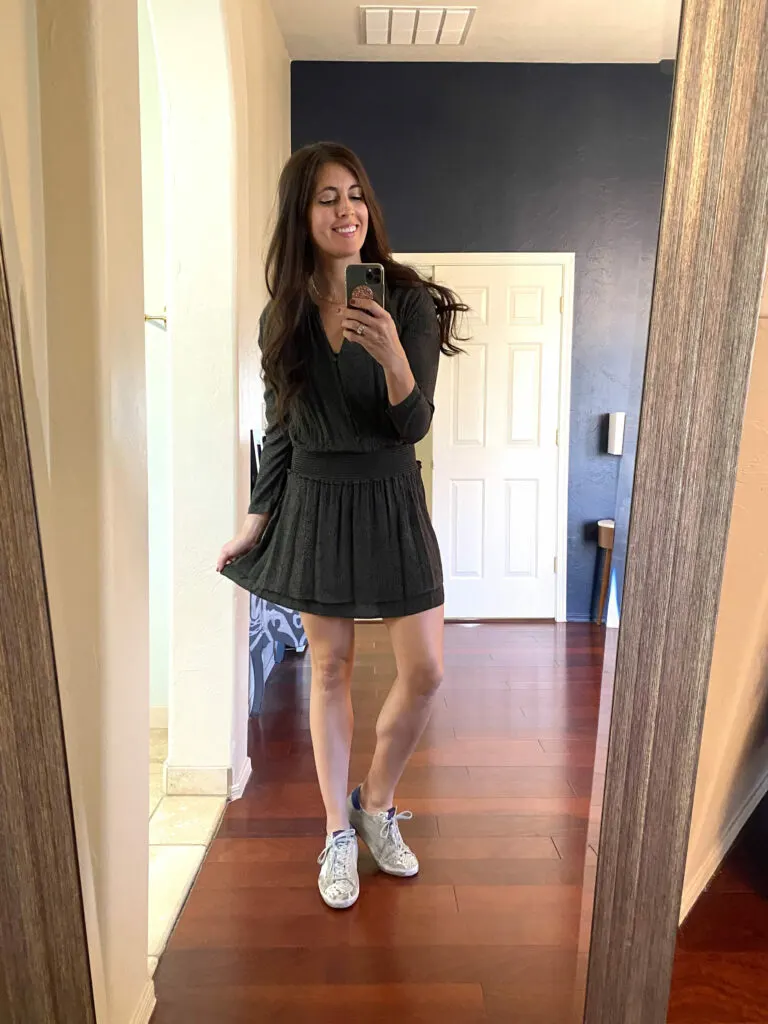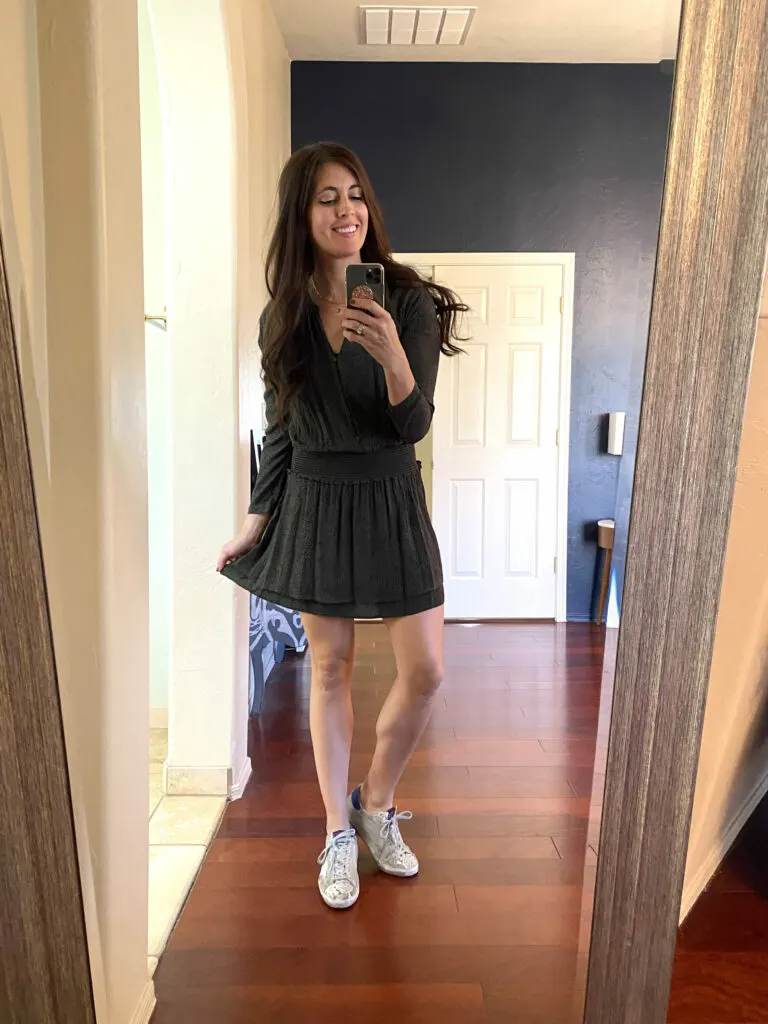 The only kicker is that the dress I ordered for the formal event – the pure reason for doing this – doesn't fit. It's next weekend and I'm still not quite sure what I'm going to do about that….
I have a referral link here if you'd like to check out RTR Unlimited. You'll get 50% off your first 2 months. I'm definitely going to keep it for a few months, especially for this limbo season that changes from winter until spring.
Read, watch, listen:
What comedy scenes do you love? Old celebrity Jeopardy SNL episodes make me cry-laugh every.single.time.
I can't wait to try this new Girl Scout cookie flavor.
A new approach to setting goals.
Why making friends as an adult is hard.
Fitness + good eats:
Daily Harvest bakes! They sent over some of these new bakes to try, and we looooved them. I feel like sometimes the side dishes are the most grueling part of making a dinner for the fam, and it was so easy to pop these in the oven. The ropa vieja was my fave – perfect amount of spiciness and adored the green olives – and the squash and wild rice gratin was savory and creamy. We will absolutely be ordering these again! (Heads up code FITNESSISTA gets you up to $40 off your first box!)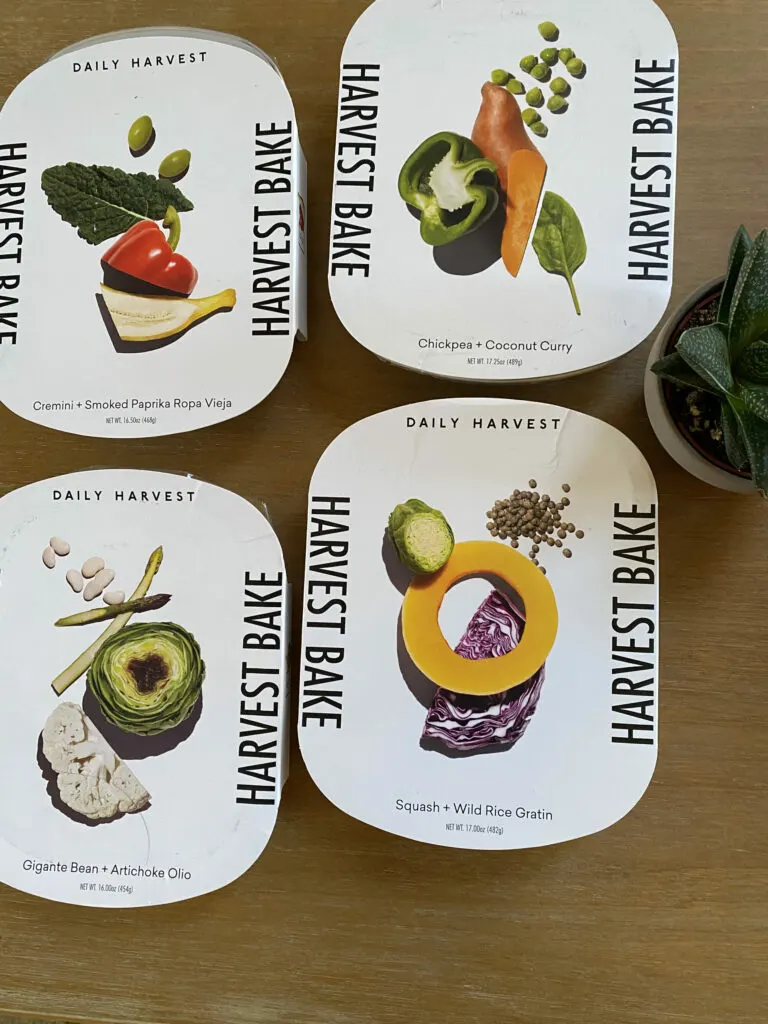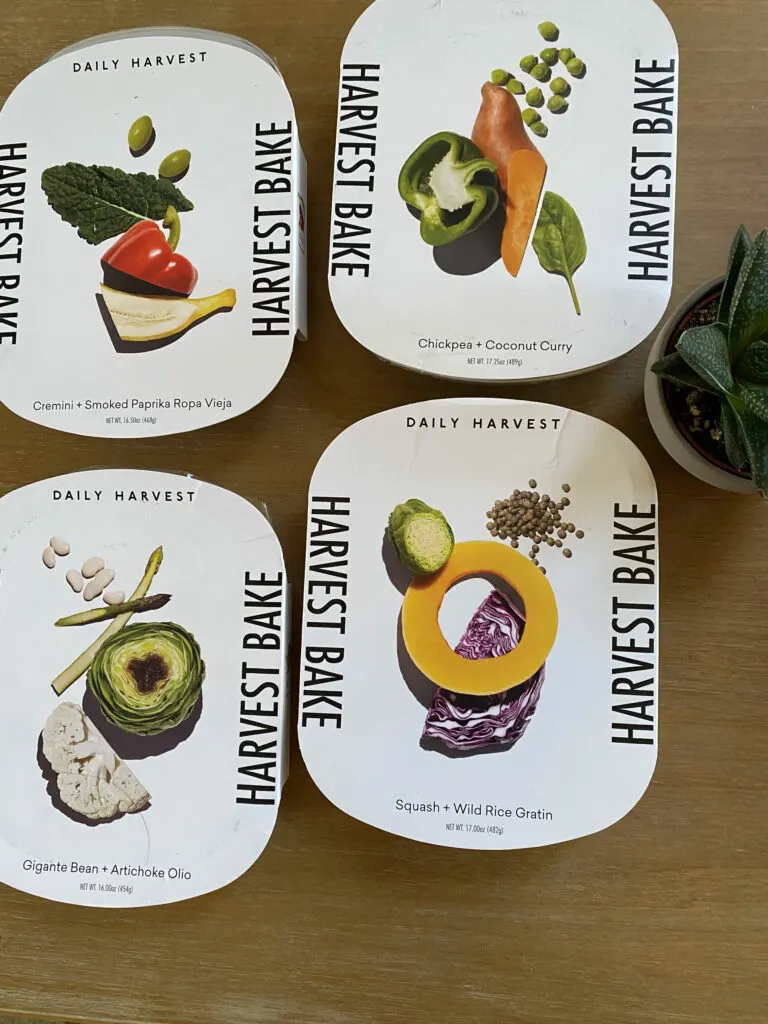 Do you agree with these 2022 fitness predictions?
HIIT treadmill workout for beginners
This sautéed shrimp recipe looks super easy and delish
Happy Friday, friends! Please shout out any links or finds that you're loving this week!
xo
Gina