Hi friends! Happy Friday! What are you up to this weekend? Any fun plans?
Don't forget to enter the GapFit giveaway here!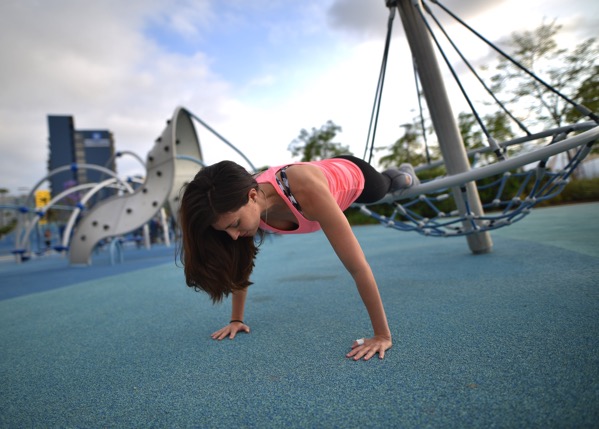 I'm excited because we're off to San Jose for Fit Expo. I'll be making some delicious treats in the Healthy Living Pavilion if you'd like to say hello. 🙂 The expo will be filled with tons of fitness and nutrition vendors, in addition to cooking demos, group exercise, competitions, and free samples. It's going to be an awesome event!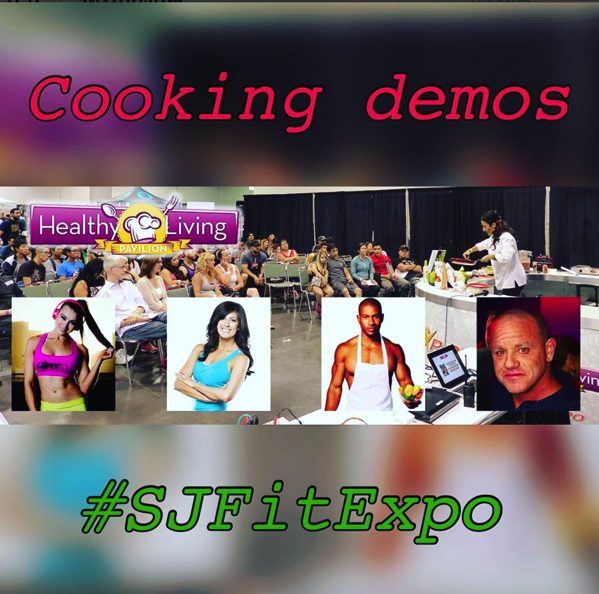 In standard Friday fashion, here are some faves from the week and around the web. I always love hearing what you're eating, wearing, loving, too, so please join in the fun in the comments section if you would like! 🙂
A Salad a Day in May continues! I haven't done the best job this week photographing my extra greens, but here are a few!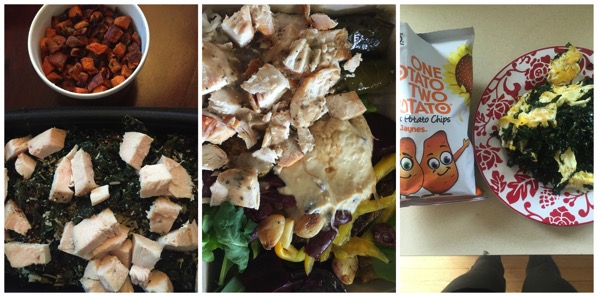 It's been easy for me to stick with this challenge and it's something I think will become more of a habit. I love salads but sometimes don't feel like chopping everything, but in reality, it only takes a few minutes. It's also helpful to prep as much as possible for the week so that I can just grab lettuce, toppings, protein, shake with dressing, and eat. It's a great reminder to get more greens and fresh produce into my life.
This cookie dough. <— find at Whole Foods!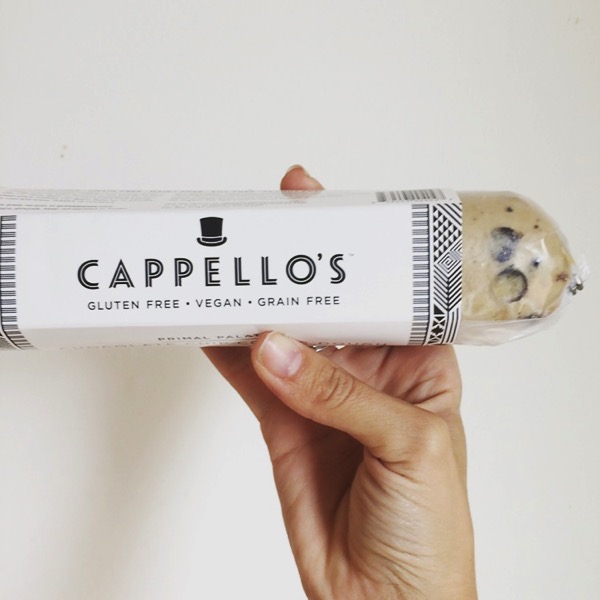 I thought maybe I was a little overexcited about it, but nope. It's perfect, and I love when you can taste a little bit of salt in cookies. Gluten-free, dairy-free, and VEGAN so you can eat as much dough as you want! (Not that it's ever stopped us anyway haha.) Liv and I had some dough, then baked the rest.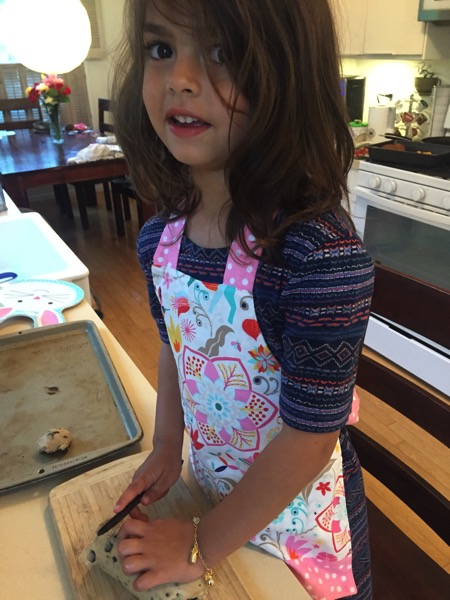 This salmon recipe. My friend Michele had raved about this recipe from Pinterest, and I had all of the ingredients on hand to make it. It was so so good. The spicy seasonings and avocado topping were an unexpected way to enjoy salmon, and we all went crazy for it.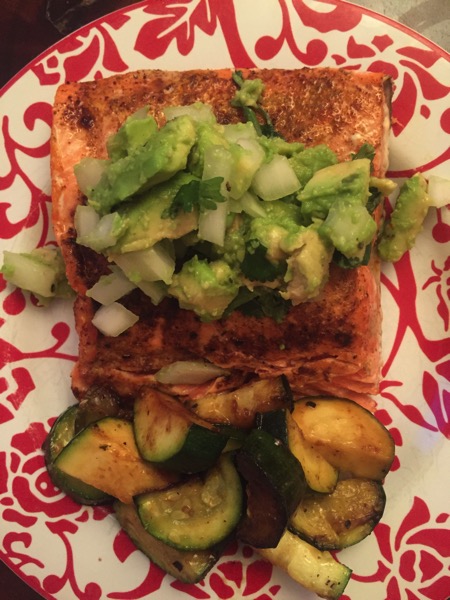 Being back in the gym! I've gotten in 3 solid workouts so far this week (with plans for one more today, and one tomorrow). I've been blasting through PBB workouts (mostly legs, intervals and core work) in addition to some cardio. It's hard to believe that I'll be back teaching a week from Sunday (wahoo!!) so I'm working on building up endurance. Muscles have an incredible way of remembering exercises and reps (with some extra soreness at first) but I find that for me, endurance is a little trickier to get back. It may take a few weeks for me to simultaneously ride a spin bike and yell without feeling like I'm going to die. 😉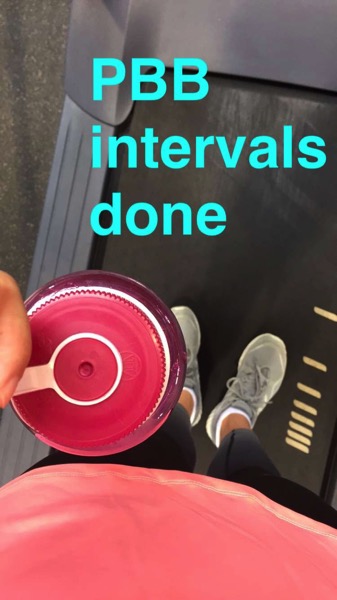 The earworm of the summer, and I'm obsessed with it.
Love this post for new moms + all of the wonderful comments.
Rent the Runway Unlimited. I already gushed about it in this post, but it's been so much fun to try out new designers and styles.
A collection of healthy dessert recipes.
We use coconut oil for everything, but got some new ideas here!
These post-workout peanut clusters look amazing.
Destroyed denim. I got a pair in my latest Stitch Fix shipment (similar to these), and have worn them so often lately.
Whole wheat carrot cake muffins.
10 most fit cities in the US! Was excited to see SD as #10. There are so many diverse options for fitness activities here, whether you want to take a class, enjoy water sports, or exercise outdoors.
The P (and Liv) smile of the week! So stinkin' cute.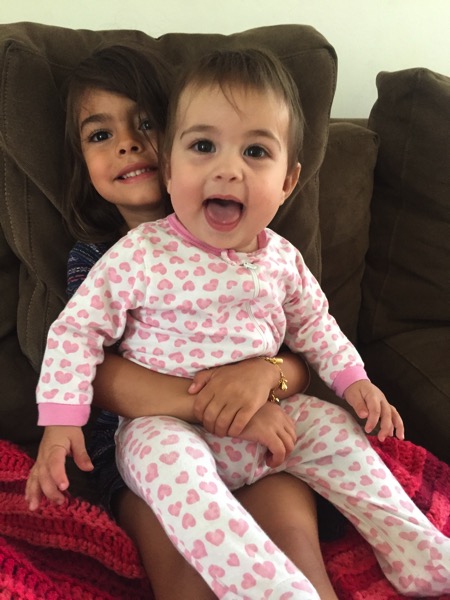 Happy Friday, friends!
xoxo
Gina