Hi friends! Happy Fri-YAY. What are you up to this weekend. We're taking Liv to see The Lion King, enjoying a double date with friends, and cleaning up around the house. The week starts off so nice and clean, but by the end of the week things are looking a little rough haha. I'm also excited to spend some time outside with the fam and take a new fitness class! I'll be sure to report back next week. 😉
In the meantime, let's kick off the weekly Friday Faves party! I always love to hear what you're enjoying, too, so please shout it out in the comments section if you'd like. Also, I added a little link party at the bottom of the post, so if you do Friday Faves, too, please add your link below and we can discover new blog friends. 🙂
My flourless pumpkin chocolate chip bars page has a brand-sparking-new recipe video. Please let me know what you think. 🙂 If you make any pumpkin recipes this weekend, let this be the one. We've had 2 batches this week.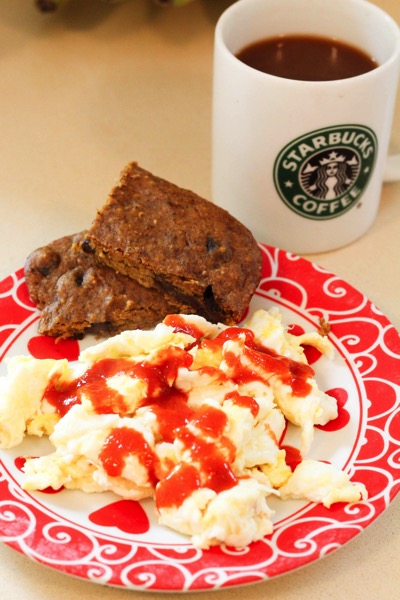 Popcorn from the LOT. Maybe you guys will laugh at this, but we were in Liberty Station for music class and I was craving a salty snack. I remembered that the LOT is right there, and they have the best popcorn, so P, Liv and I went in to get some. They have flavors (salt & vinegar, butter, caramel, and chile-lime) and I'm obsessed with their chili-lime. It was such an awesome treat.
This is the definition of taking joy in the little things. I went to Grocery Outlet to grab some kombucha for an upcoming post, and literally did a yogurt aisle breakdance of happiness when I saw my beloved goat Greek yogurt on the shelf. Since we do most of out shopping at Trader Joes, I rarely go to Whole Foods anymore. I will only make the trek out to Whole Foods for this yogurt (and organic steak since they don't have it anywhere else nearby), and was so stoked I'll be able to buy it at Grocery Outlet.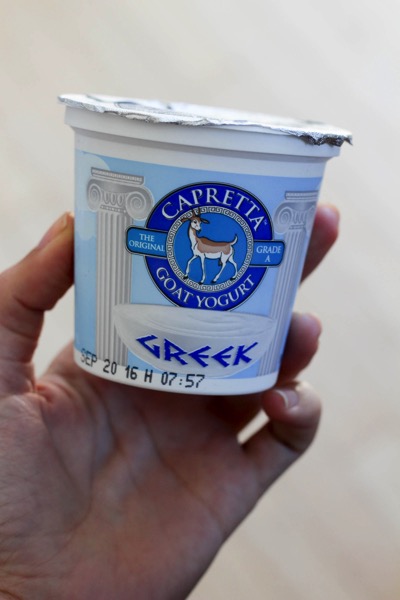 Finally learning how to round brush my hair. So I have to admit, after my hand surgery, I got a liiiiittle pampered in the hair department. Since I couldn't blow dry my hair -that splint on my hand really got in the way- I got blowouts once a week until I could hold things with my left hand again. (It was really like 4 blowouts, but they.were.freaking.awesome.) Instead of zoning out with a magazine in the chair, I watched intently while Shay blowdried my hair. I was determined to learn how to do it and get that silky smooth last-for-days texture. I FINALLY FIGURED IT OUT and it is awesome! My mom (a hair stylist) actually laughed when I told her I could never get the hang of it, and bought me this brush to practice. I'm going to figure out how to film a short tutorial for ya because it's way easier than I was expecting and lasts for a few days. I usually wash my hair a couple of times a week (Spin + Orangetheory = sweat festival), but will round brush one of those times. It makes a huge difference.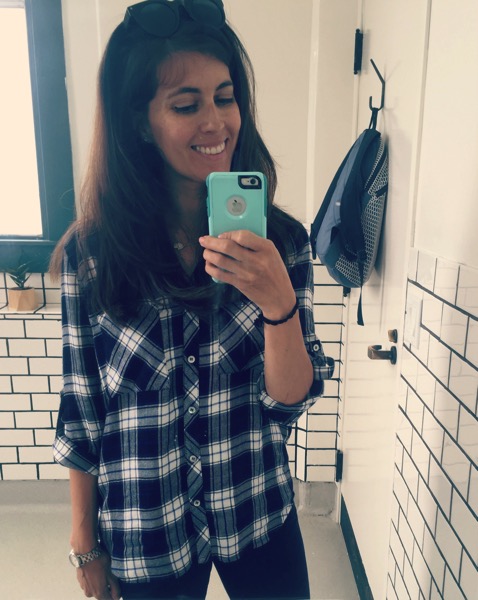 (top is $30 at Nordstrom Rack)
Brittany's Mediterranean Lentil Salad! This was SO GOOD and has been a delicious lunch component this week. I'd forgotten how much I like lentils; they have tons of protein and are very filling.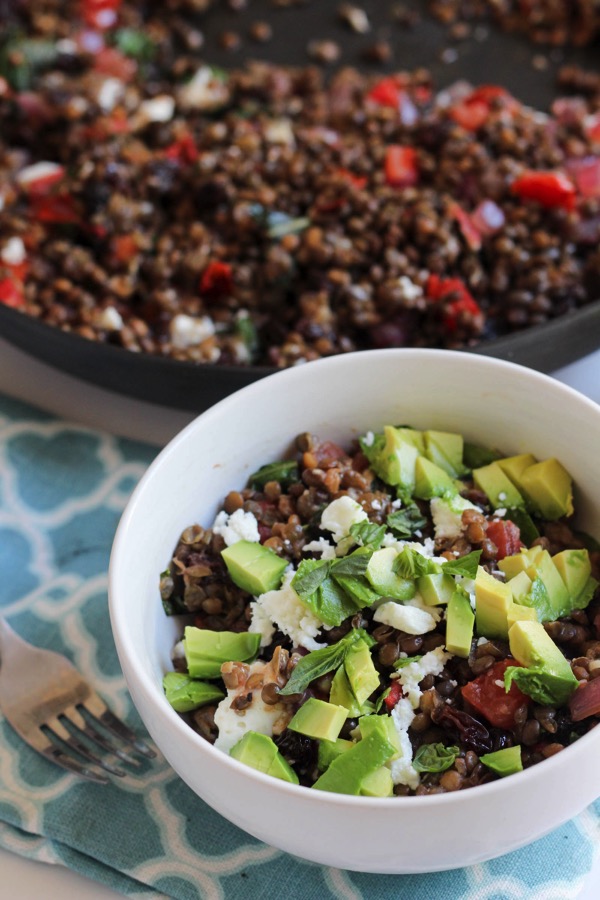 I'm so excited for the launch of our meal planning ebook next week!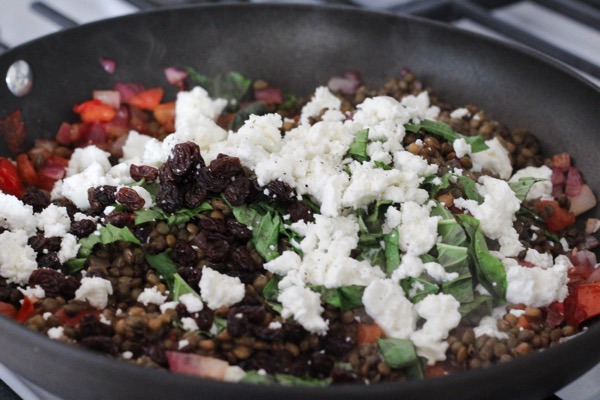 Remember when I mentioned that I wanted to play the ukulele? Well, this arrived yesterday. I'm a ways away from jamming out to my own versions of beloved Hamilton songs but so far I can play "Lava." File this under Gina's random hobbies.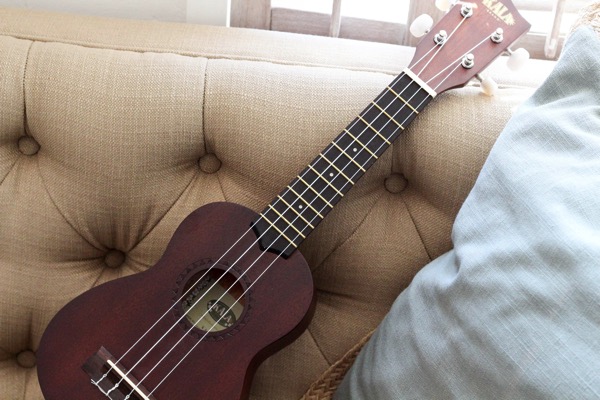 How morality changes in a foreign language.
My favorite cleanser is $25 off right now! It's super thick and moisturizing, and is awesome at removing makeup. They're also sending samples of the dew skin with orders while supplies last. When I leave the house in the morning, I have to put dew skin on even if I don't use anything else.
Changing the way you approach fitness.
This is the opposite of a fave, but I can't say I'm surprised.
These Nikes (similar here). I don't find Nikes super comfortable for running, but really wanted something neutral that would match everything to use for cross training and strength. These are great for strength training and with jeans and a tee for errands.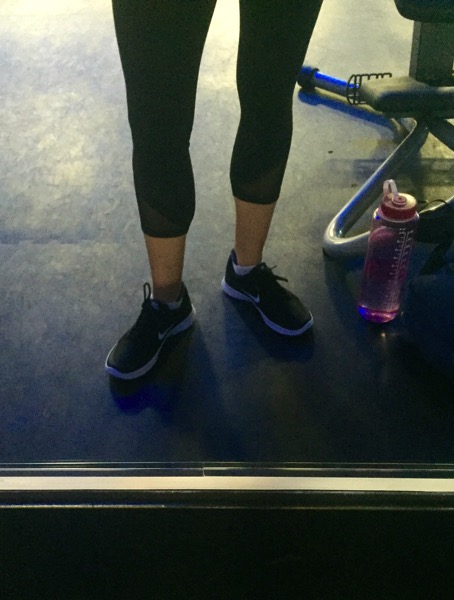 Irritating jargon phrases and things we should say instead. I am going to take "flip it and reverse it" to heart.
Happy happy Friday. Hope you have a great day and a wonderful weekend. See ya on Sunday with some meals and fitness!
xo
G
Loading InLinkz ...