Friday Faves + get your lotus tank!
Hi friends! Happy Friy-YAY! What are you up to this weekend? We don't have a ton going on. Wildcats play on Saturday, our doula is coming over for a prenatal visit, Livi has ballet and an event at her school, and we're going to head to the bay and lounge. It should be relaxing and amazing. Any fun fitness plans coming up?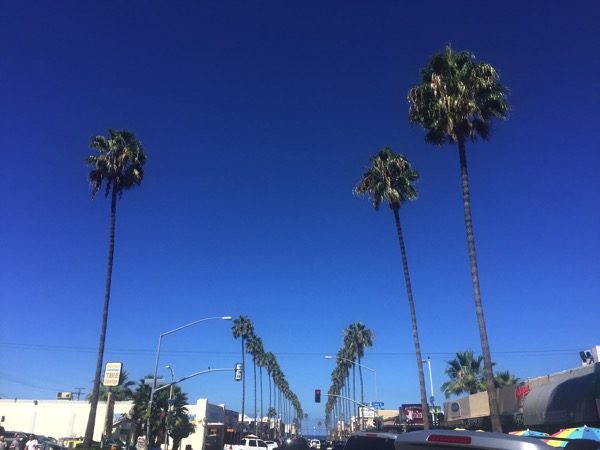 (OB looking so nice)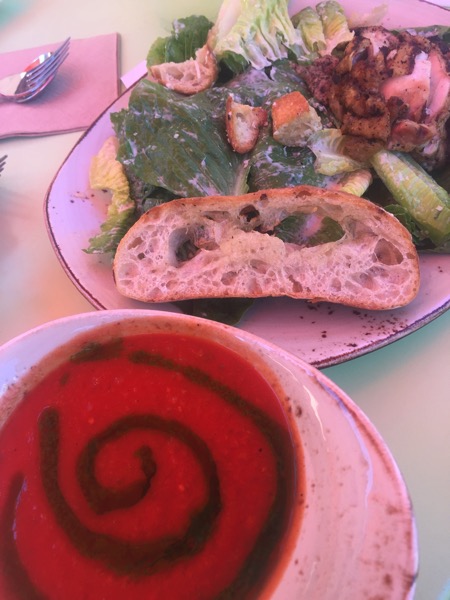 (Tender Greens date with friends)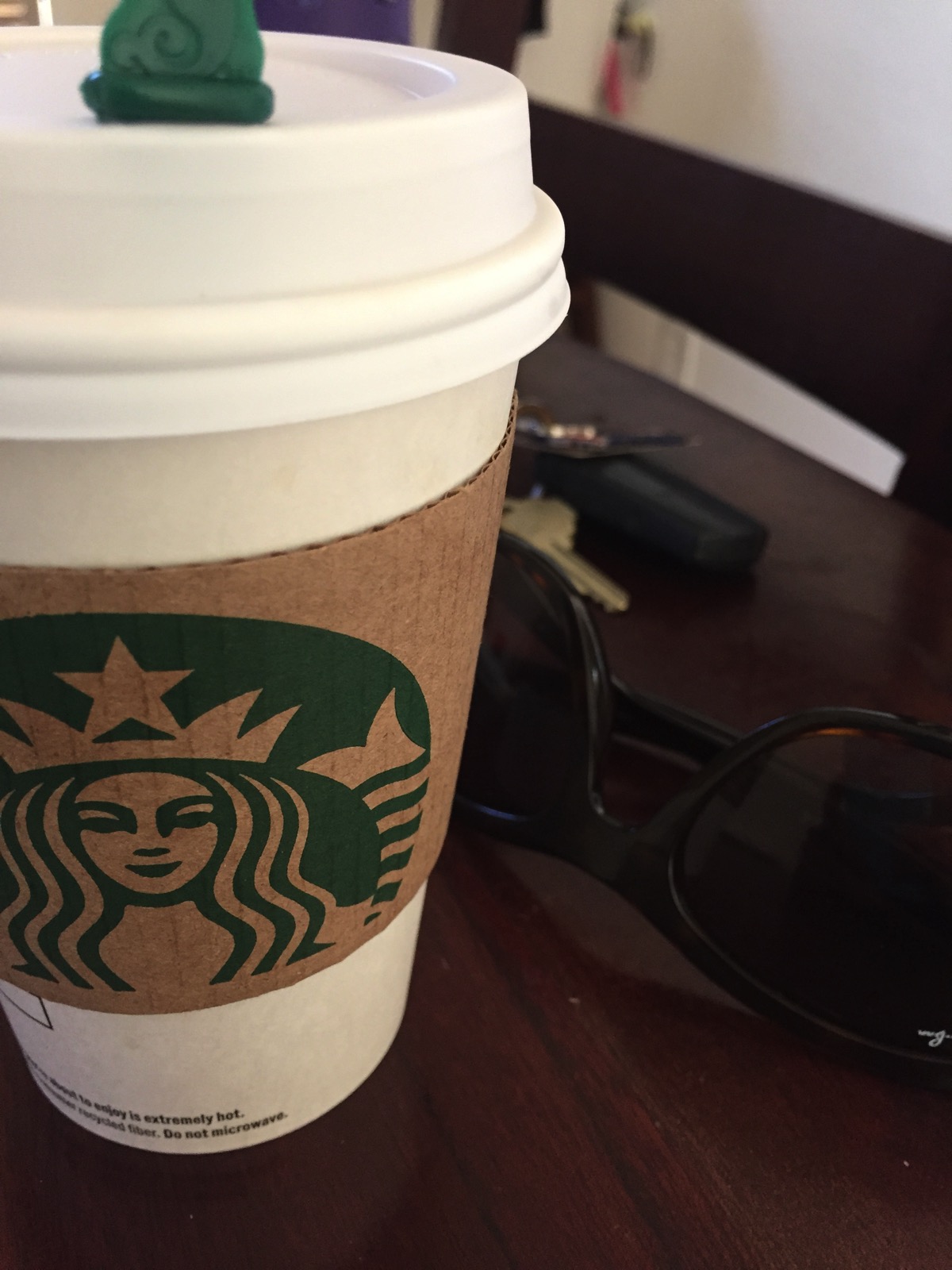 (Decaf PSL. Can't stop, won't stop.)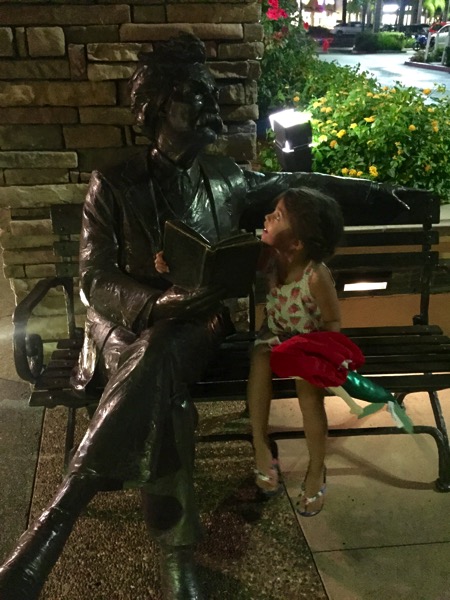 (Livi, having a conversation with Mark Twin.)
In typical Friday fashion, here are some things I'm loving from the week! I always enjoy hearing about your faves, too, so please shout them out in the comments section if you would like. 🙂
Lotus tanks are here! These have been a work in progress and I'm so thrilled with how they came out! Once again, I've partnered with Fed by Threads to support their incredible mission of providing emergency meals to those in need.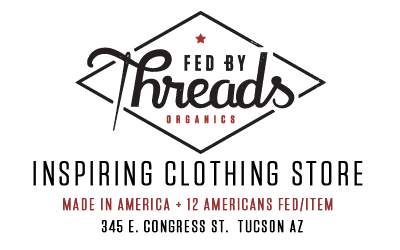 For each shirt that is sold, 12 meals are provided. You can read more about it here! I've been wanting to do shirts and start creating apparel for SO long, but it was important to me to find an awesome source: made here in the US with organic and sustainable materials. Fed by Threads was the perfect solution, and I'm so excited to be collaborating with them again.
Here are the amazing Kale Yeah shirts we did over the holidays: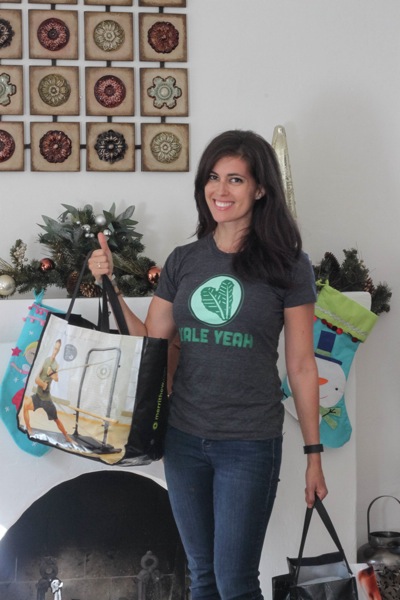 (taking a batch to the post office. Over the holidays, we provided the funds for 1,428 emergency meals. My goal for this round: 2,000)
and the newest creation: the lotus tank!
I asked my friend Beth if she'd design a tank with a lotus flower design. Lotus flowers have always been special to me -I've wanted a tattoo of one for years- and I love the image of a gorgeous bloom emerging through murky waters. They're a beautiful symbol of rebirth and change, and I thought it would be perfect for fall, as we head into a new season with our own unique goals.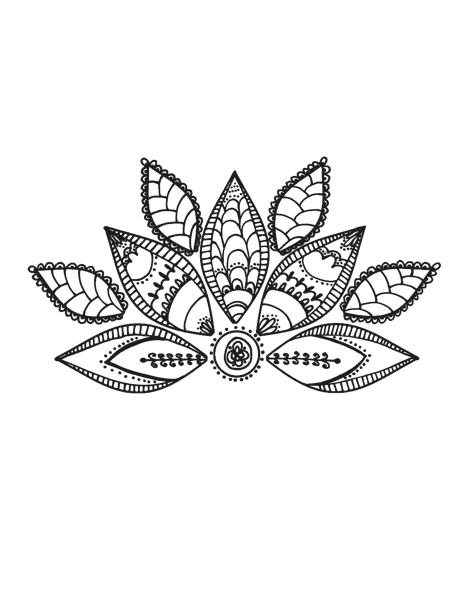 One of my favorite lotus flower quotes:
"If you feel lost, disappointed, hesitant, or weak, return to yourself, to who you are, here and now and when you get there, you will discover yourself, like a lotus flower in full bloom, even in a muddy pond, beautiful and strong." -Masaru Emoto
Some info about the tank:
Made in Los Angeles from 100% organic cotton
Printed in Tucson, using non-PVC non-pthaylate inks
Each shirt sold will provide the funds for 12 emergency meals through Feeding America
Here's an idea of what the design will look like printed on the tank: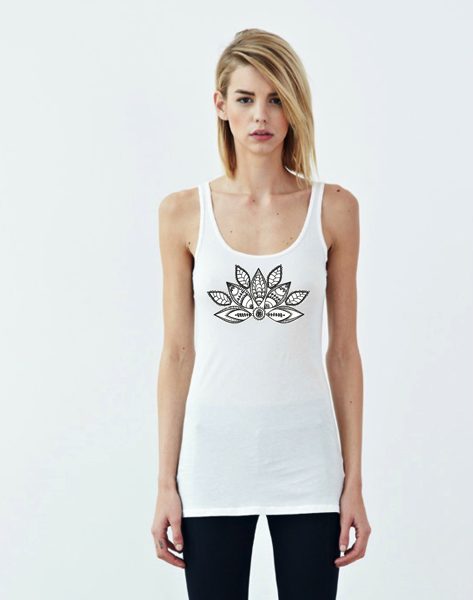 Preorders start today, and end next Friday at midnight. This is the ONLY chance to order, as I am ordering a limited amount based on preorders only. If you'd like to get your own gorgeous tank, click here! We are offering the milk color pictured above with black ink, black with white ink, and a dark blue-grey with white ink. They are pretty true to size, but are form-fitting. If you'd like a looser fit, size up. I will probably go one size up to be more comfy. We have limited colors and sizes — they will go quickly!
Janet Lansbury. I started following her on Facebook after Caitlin's recommendation, and just downloaded her book No Bad Kids to enjoy now that I've finished The Rumor. (<— it was amazing.) It seems like she reads my mind and discusses the exact things we're going through. We're experiencing some serious sleep challenges lately, so I'm hoping this will help us think of a solution.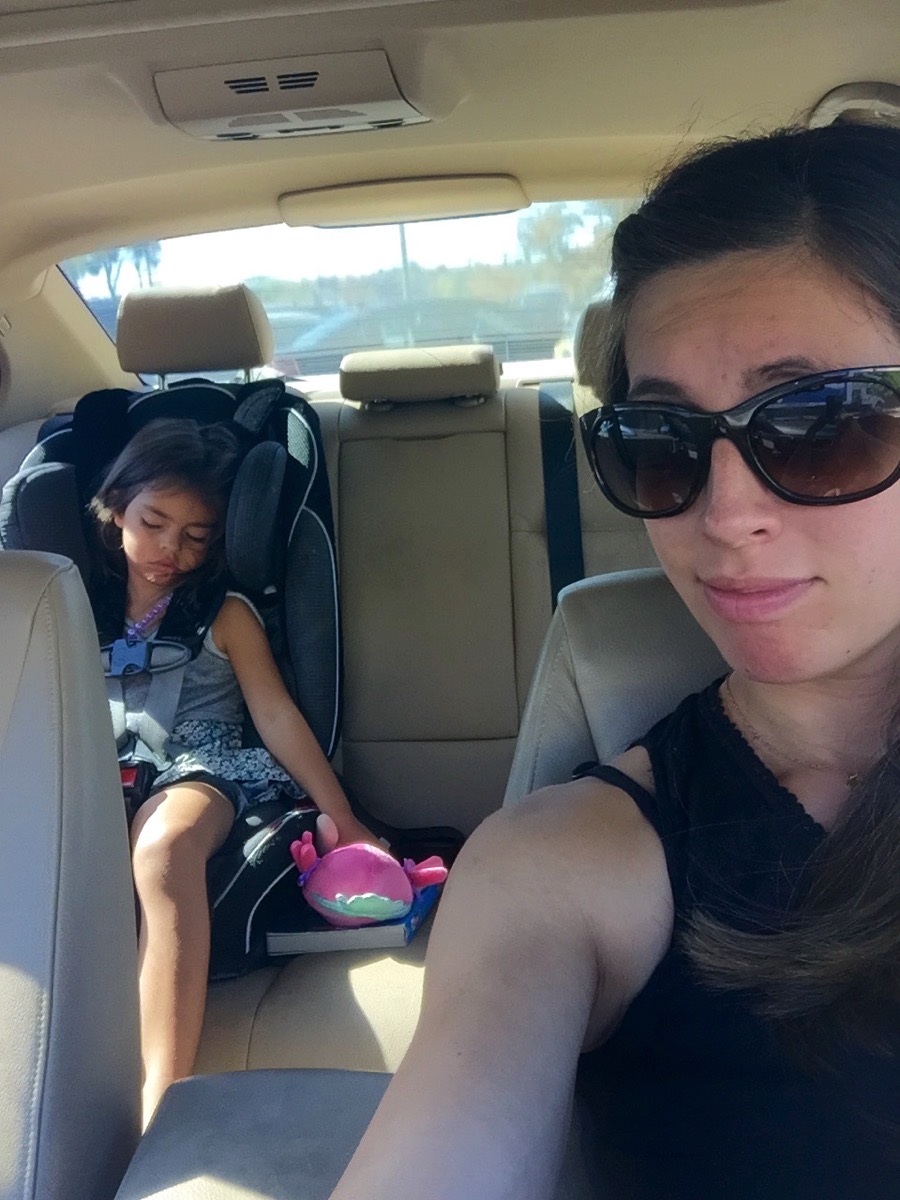 (Learning that we shouldn't drive anywhere after 4pm.)
This video is perfect in every way.
Checking out all of the posts from NYFW! It's been such an exciting week to lurk along via online articles and Instagram. I'm especially loving the dark floral prints for fall, and I'm kind of excited for the comeback of flared jeans. Are you excited or afraid of their return? I really love the wash of these ones. Also scoping out this sweater, this dress, this dress, and these lace-up flats. Fall fashion is getting me a little too excited.
I have a girl crush on Elana from Elana's Pantry.
Fruit in the yard! I've mentioned it before, but the house we're renting here has a magical yard with an abundance of fruit trees: oranges, lemons, limes, pineapple guava,
figs,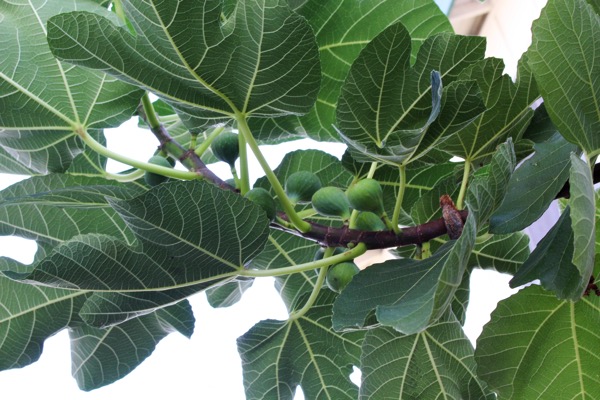 and pomegranates. I'll definitely be picking some this weekend to enjoy on salads! (If you have any other pomegranate ideas, let me know!)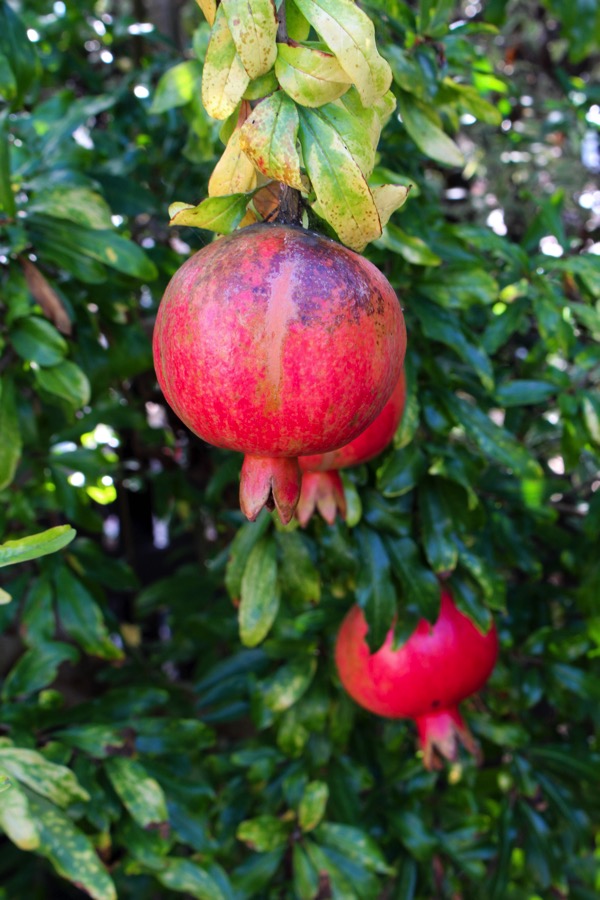 PLSC is hosting a meditation workshop. This is where I learned to meditate, and it changed my life. If any of my local friends would like to check it out (and receive your own personal mantra), all of the details are on the Facebook page here. Let me know if you have any questions! <3
This chocolate hazelnut spread. Pure happiness in a jar (…that's almost gone).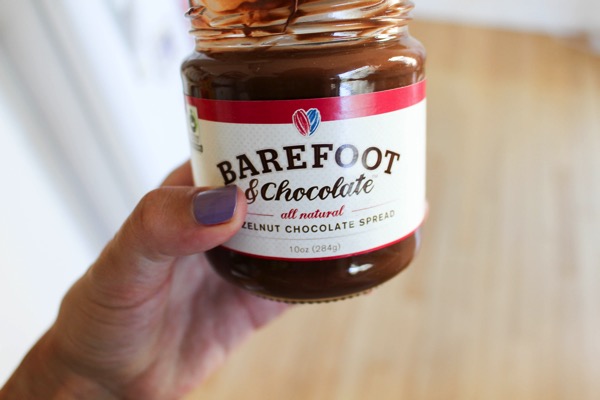 Happy Friday, friends!
xoxo
Gina