Like I'm sure many of you do, I have Pinterest boards for everything: recipes to try, fun stuff to do with Liv, ideas for the Pilot, workouts, quotes and motivation, etc. I also have a style board that I pin to occasionally- I especially love outfit and hair ideas.
The hair ideas have been fun to play with and replicate –especially since madre is a braiding ninja- but I haven't done anything with the outfit ideas.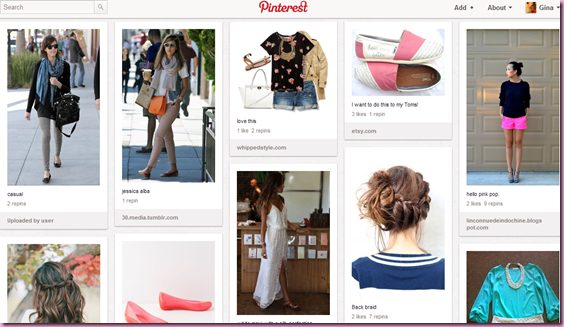 I almost never use photos for style inspiration because it's kind of intimidating for me to remember what kind of top I saw with what jacket and where the heck to find the different pieces. I'd rather just play closet roulette and see what happens.
Livi and I have been to the mall a lot together since she's been born, more frequently when she was only a 4-6 weeks old and I wanted to walk around and get out of the house. We'd meet up with friends, or just walk around, just the two of us. It's safe, air-conditioned, and was a great opportunity to learn how to use the stroller. Even with all of our shopping adventures, I've only picked up a few things, mostly because it's been challenging to learn how to dress for breastfeeding, and I wear athletic clothes or pajamas about 90% of the time.
Now that spring is here, I'm excited to use my boards on Pinterest for inspiration in the rare occasion that I wear "real" clothes 😉
I thought it would be fun to replicate a couple of outfits, especially since they look so polished, and find actual pieces similar to the ones in the photos. This way, if I want to wear my own version, I already know where to hunt for the pieces.
Here are a few of the outfits I've pinned, and the deets on where to find something similar: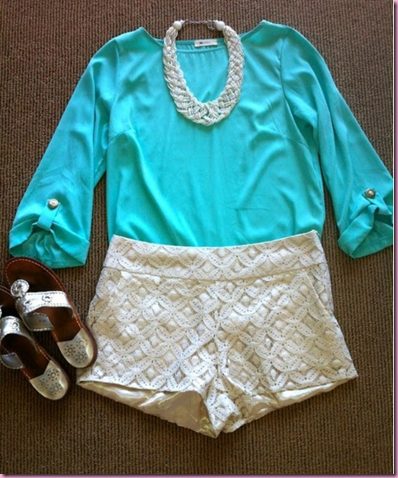 Source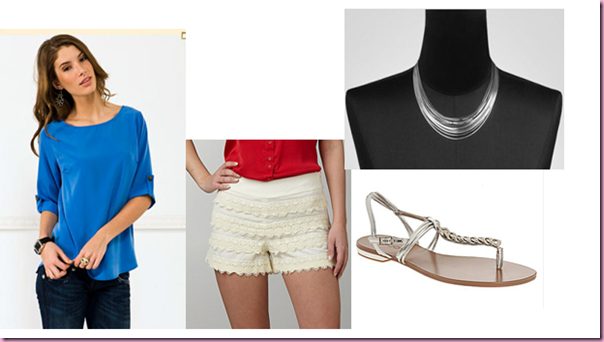 Top: Francesca's Collections, $34.00
Shorts: Dillard's, $98.00
Sandals: Aldo, $80.00
Necklace: Express, $24.50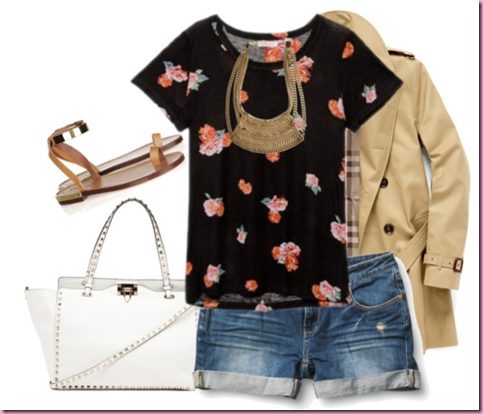 Source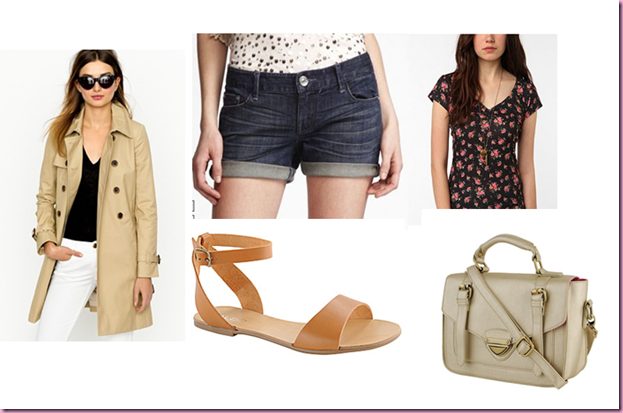 Shorts: Express, $59.90
Shoes: Aldo, $60
Top: Urban Outfitters, $34
Jacket: J Crew, $298 (not sure I'd wear a jacket with this- especially since it's roasting in AZ already)
Fringe necklace: Anthro, $58 (compared to $350 for the original)
Purse: F21, $27.80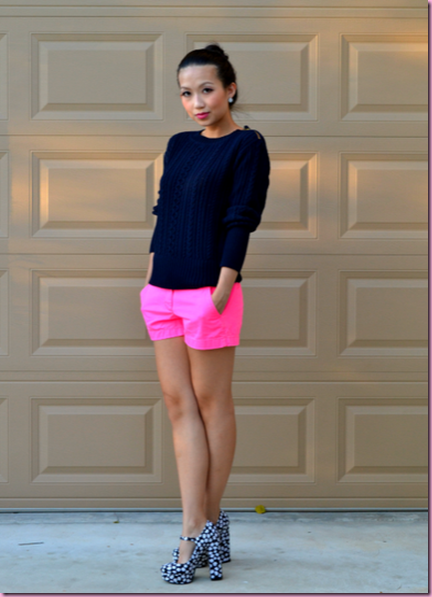 Source
Both the sweater and shoes in this pic are from J Crew, but I especially love the funky shoes!! The originals are from F21, but can't find anything like them :/
Do you use photos for style inspiration or just do your own thing?
The queen of this is my friend, J– if you haven't checked out her blog, it's amazing. I especially love it because she shops at mall stores (like me) and puts together extremely wearable, gorgeous outfits.
xoxo