We enjoyed last night's taco dinner sans the usual background music of the TV.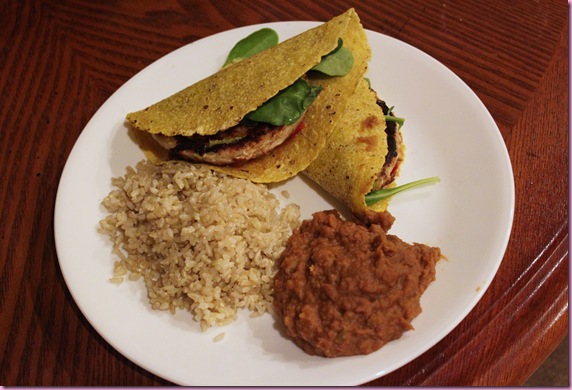 Our satellite provider was having some issues, so we turned the TV off for the night. I can't believe how peaceful it was without it.. but I will be excited to catch up on Giuliana and Bill later today 🙂
Work yesterday was an easier day for me –which is nice because today is going to be intense!- and we had a TRX workshop. I don't teach TRX, so it was fun to learn more about using the suspension trainers in a functional way and some new tricks. They're a great option for at-home workouts, too.
Some eats:
an oat bake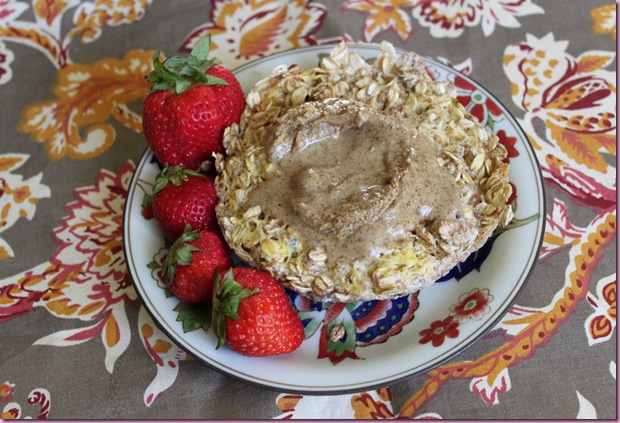 (I'd share the recipe but it tasted like death and sadness. I ate it anyway since time was of the essence)
Quinoa-lentil salad (greens topped with this red and green salad), Larabar, apple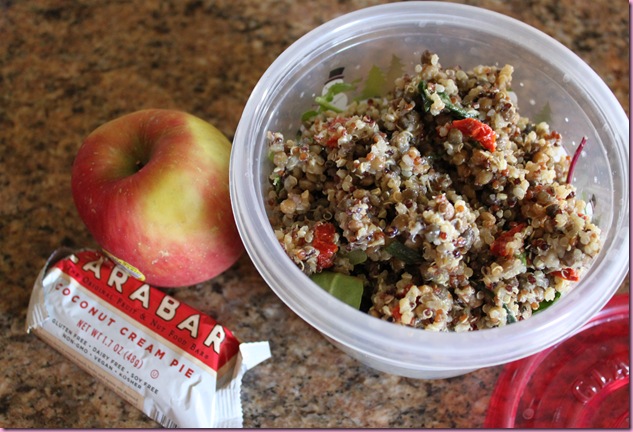 and I also made a batch of egg salad.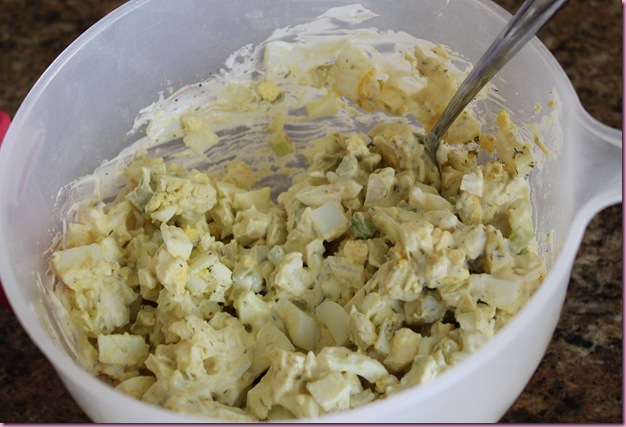 Hard-boiled eggs, mayo, Dijon, dill, paprika, garlic, chopped onion, celery, salt and pepper
Mom left some of the eggs we colored over here, and I had to laugh as I cracked them open to make the salad.
Kyle's work of art: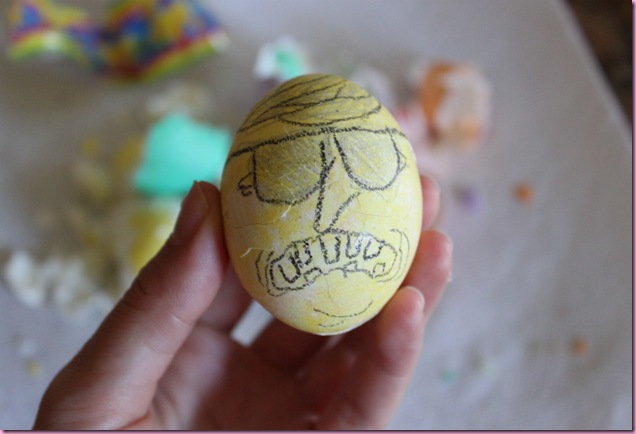 complete with a ponytail.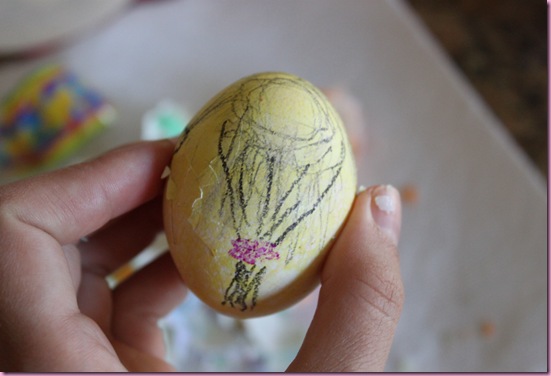 Today is a little bit of a marathon so I've gotta run and get my snacks, meals, music and clothes together, but I wanted to ask ya'll about body comp testing. Have you ever had yours taken?
Checking body fat percentage is a much more effective way to measure progress than weight, because it's possible to gain weight and actually be "shrinking" as muscle is more dense than fat. I haven't had mine checked since we lived in Valdosta, and thought it would be fun to get it done at work today so I have an idea of where I'm at. I'm to the point where I feel like I'm ready to start working towards decreasing my body fat percentage and building lean muscle back, so it will be good to know what my starting point is and get it checked again in a few months.
My favorite method is the bod pod, but at work, I'm pretty sure they use calipers. I guess we'll find out and I'll let ya know how it goes!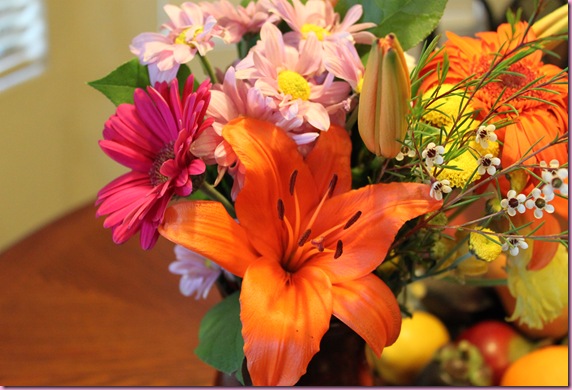 Hope you have a wonderful day and I'll see you later <3
xoxo
Gina
Today's tip:
If you haven't seen these yet, I love Zuzana's ZWOW workouts:
They're short –less than 20 minutes- and will make you SWEAT. My only recommendation is to avoid doing them on consecutive days, since they spike the heart rate up extremely fast- it's a good idea to alternate workout intensities.