– I took tamales to work today. They were a huge hit, and while everyone was gushing about how amazing they were, I couldn't take credit for the work. All I did to contribute was the tamale deal in the Taco Bell parking lot. Nana picked them up from our tamale man, and I picked them up from her while we were both out and about later that day.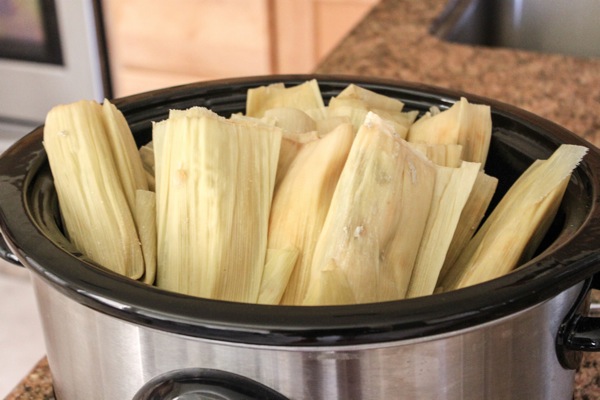 For the record, the slow cooker makes an awesome makeshift steamer. I added a couple inches of water, a steamer basket, put the tamales in and the lid on, cranked the heat up to high and then back to low. The tamales stayed warm.. for the hour until they were gone 😉
-This is what I call "lunch break cake." During my lunch break, Oliv and I ate lunch and I quickly put together this cake to take to a BBQ. Here's the recipe: buy Bob's Red Mill white cake mix, add in 3/4 bag of chocolate chips, make the mix as directed, bake in a Bundt pan and drizzle with the rest of the chocolate chips, melted.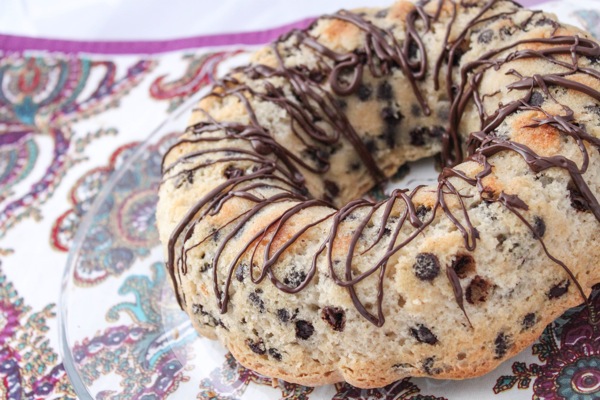 I need to work on my drizzle skills. Fo shizzle.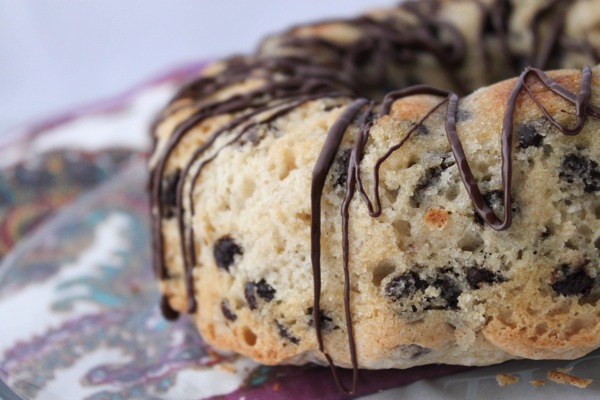 "What do you call this cake?"
"Bundt. It's a bundt."
"Bunk?"
"Bundt."
-I've posted about my work fails a few times before. Today, I was taking the towels from the weight room to the laundry closet -which is right in between the massage rooms- and as I was walking out, I accidentally slammed into the wall and the sound of the metal bin reverberated down the hall. Leave it to Gina to disrupt the zen.
-I'm so excited to read Jenna's new book, I can hardly stand it.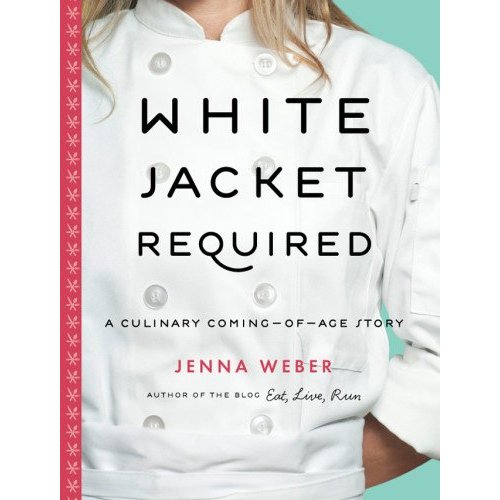 -It was a pretty amazing afternoon/evening. After I got off work, we BBQed and swam with friends.  After her day of fun and swimming, Oliv crashed in my arms while I was putting her to bed. She only does this when she's really tired, and when it happens, I'll lay on the couch in the nursery with her for a little while. A sleeping baby, heavy on your chest, totally comfortable… it's gotta be one of the best things in the world <3
Hope you're all enjoying your weekend so far!
Any quick desserts to share? Recent work fails? Or let's just all just have a My Big Fat Greek Wedding quote-off. Haha.
xoxo