Without sounding too much like an infomercial, I'd really like to rave a little bit about my new Clarisonic brush. I had really never heard of these brushes until an aesthetician at my work recommended I try one to help with my problematic T-Zone. After glancing at the price tag I laughed in my head and told her I'd think about it. As any skeptical consumer should, I looked up reviews of the product to see what all the fuss was about. After reading an entire page, I was sold. Not only do people share their before and after photos of their faces, they all had extremely positive things to say.  So, what is a Clarisonic brush?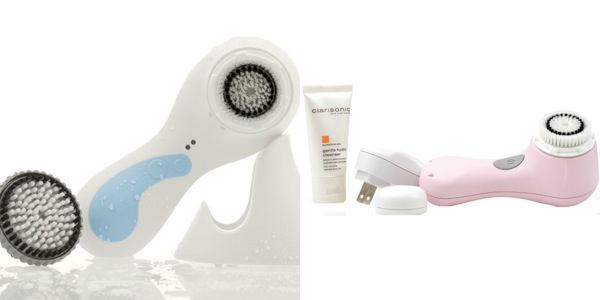 Left: Clarisonic Pro (the exact one I have!) Right: Clarisonic Mia 2
The Clarisonic Pro is a full sized facial cleansing brush, and the Mia is a smaller version (great for traveling I'd assume).The brushes are designed to get deeper into pores than you ever would be able to get with a topical cleanser. Some verbiage straight from the Clarisonic website:
"Sonic cleansing is the essential first step in a healthy skin care ritual. Gently gliding across skin while cleansing thoroughly, the sonic micro-massage loosens and removes dirt, oil and makeup from pores."
Sounds fancy, right? Well, it is. I was surprised at how gentle the process is. I used to rigorously exfoliate my face thinking that was the only way it would end up clean. This is definitely not the case with a Clarisonic. Your brush beeps at you to signify the start of your 1 minute cleansing. You begin with your forehead (per the instructions), and after 20 seconds you are signaled with another beep to move to your nose and chin area. After another 20 seconds, you hear a beep signaling you to move on to one cheek, and after 10 seconds your last beep sends you to the opposite cheek, completing the one minute process. The one minute cleansing is just the factory setting, there are 2 minute options as well.
What my Clarisonic Pro kit came with: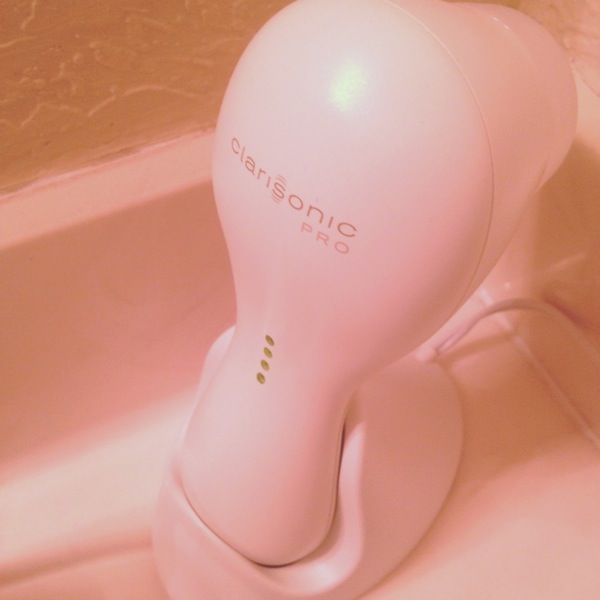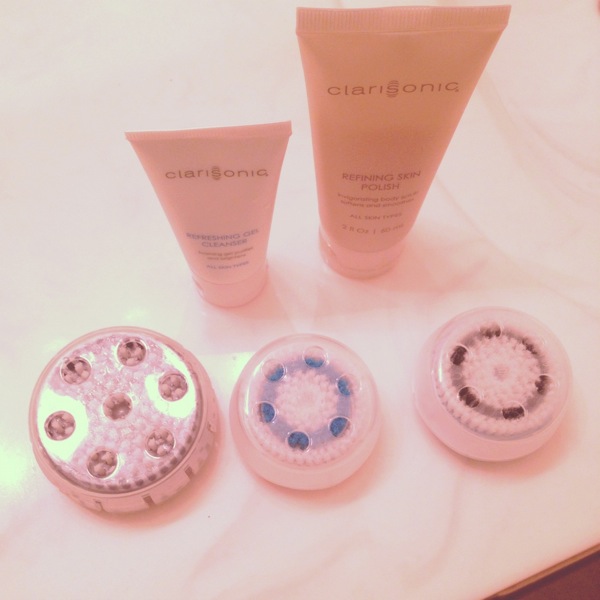 The brush, a charging cradle, three brush heads for different levels of exfoliation, a body brush head, body polishing gel, and facial cleansing gel. 
Personal differences I've noticed from using my brush once (sometimes twice) a day for a week:
-My skin is softer to the touch
-My pores appear to be clearer
-I feel like my skin is noticeably brighter!
The brush handle/heads are completely water proof, so I often take it into the shower. I plan on researching some other cleansers so I can invest in a full size bottle since the sample bottle unfortunately won't last forever. In the past I have skipped washing my face or removing my make up due to sheer laziness, but now that it takes me 1 minute to cleanse, I haven't skipped using it once! I am obnoxiously enthusiastic about this brush, if you couldn't tell.
Do you Clarisonic? If you have used any superb cleansers, I'd love to hear your suggestions!
Xo-Meg
[Note from Gina: I have a Clarisonic, too, and adore it. You can read my thoughts here]