Gift guide for the little one
Hi friends! How's your Black Friday going? Ours has been pretty glorious so far. We slept in, and then went with some cousins to see Frozen, which we all loved. I'm counting it as Livi's first real movie! (I took her to see The Lorax with a friend and her newborn when she was 7 weeks old. I thought she'd sleep the whole time, as my friend's baby did, but nope, she sat in my lap, fully intrigued and watched the entire thing.)
We all loved it, especially the music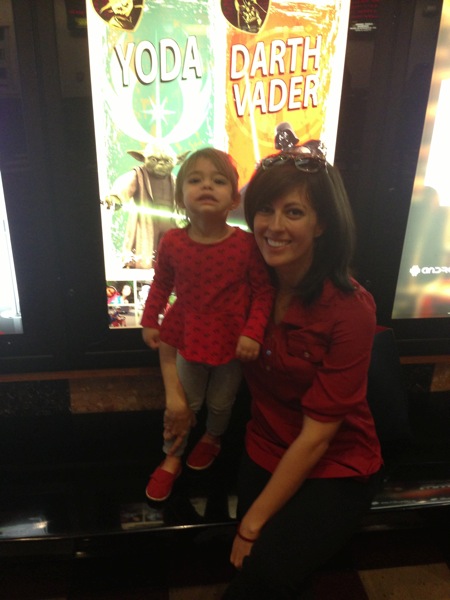 and the snowman, Olaf.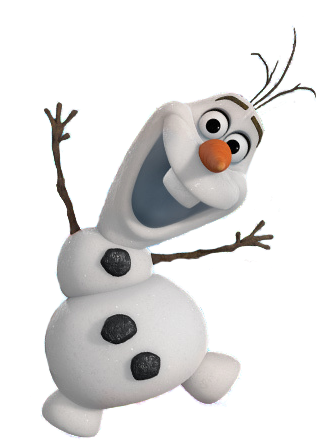 This afternoon, we're decorating the house and having a mini Thanksgiving meal here at home. It's all for the sake of having leftovers for day-after-Thanksgiving sandwiches (you know the ones: bread, turkey, cranberry sauce and stuffing. Oh em geeeeeee)
In the meantime, I thought I'd share my last gift guide: for the kiddos! Please keep in mind that this list is for toddler age, since (in my brain) kids age 5+  are wearing space suits and talking in another language. I feel so old.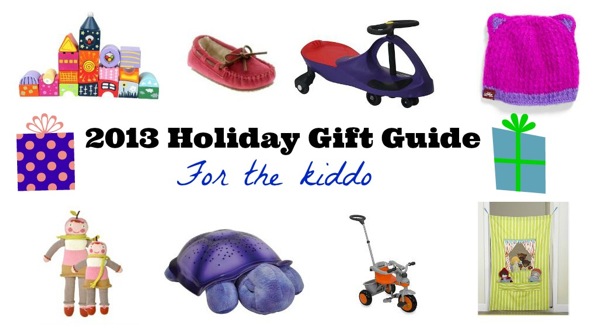 Here are some fun things for the little dude or lady on your list:
(Head's up: I'm not affiliated with any of the companies below, but chose the products because we either have them or have heard wonderful reviews. You may see some Amazon or ShopStyle links, which have no impact on purchase price but I earn a very small commission. Thank you for supporting the blog!)
1. Hape toys. We love Hape toys in our house, especially because they're made of sustainable materials. A current fave is this castle blocks set. I love any toy which helps facilitate problem solving and imagination.
2. Joovy Tricycoo. Livi is getting one of these this year, and I love the fact that you can use the handle to help steer and push, then later remove it. Next, I'm looking for a toddler helmet to go along with it. Another bonus: I bought it at Buy Buy Baby and they let me use my 20% off coupon, so I got a sweet deal! 
3. Play kitchen. I wanted to get Livi one last year, but am glad we waited as I don't think it would have gotten much use yet. Now, she is obsessed with her cousins' kitchen whenever we visit, and I know she'll love it. There are a ton of different types at various price points, and you can also easily DIY your own, too. 
4. Books. We're big Eric Carle fans over here, and Livi also likes any books that give her activities to do, such as finding certain things, pushing/pulling tabs or lifting flaps. I also like books with brave heroines (like these ones!). I'm just thankful she finally fell in love with reading. For a while, she'd be off playing while I'd read aloud, and now she'll bring up a stack of books and intently sit in my lap as I read each one. 
5. Baby TOMs. She can walk well in them, they're easy to throw in the washer… and they look really cute.
6. Fun beanies. Bonus points for beanies with ears or pom-poms on the top.
7. Blabla dolls or Jellycats. These have been a longtime favorite in our house. They're sweet, super soft and easily washed.
8. Twilight turtle. We still use the Twilight Turtle every night before bedtime. It shuts off automatically and you can choose the color stars you'd like. Now, Livi will tell me what color she wants, and then we'll look for the moon and count the stars.
9. Plasma car. I feel like at almost-two, it's an awesome age for one of these little cars. A little shifting motion of the hands helps to power the car, and they can drive it around the house. They have one at a local toy store here, and Livi loves driving it around.
10. Dress-up outfit. There are so many fun dress up outfits to choose from: fairies, Western, doctors, princesses, firefighters, anything you think the kiddo would like. 
11. Puppet show. It's fun to act out different characters and voices -my French lady is pretty fab, I've gotta say haha- and I think any kiddo would love a puppet set to act out shows.
12. Mini trampoline. One of our friends has this trampoline, and if we weren't moving, I would have ordered one. It looks SO fun, and I especially like that there are no hard parts and it's fully enclosed.
13. Puzzles. Melissa and Doug has some fantastic ones!
14. Sweet slippers or jammies. Just because they're cozy and cute 🙂
15. The wrapping paper. Let's be honest: kids seem to love the containers and wrapping just as much, if not more, than the actual gift. Even though it's fun to get little surprises and gifts for Liv, I know she'll remember feelings and experiences a thousand times more than any present. As she continues to grow up, we're going to focus more on experience gifts -like seeing a show, taking a vacation or road trip together- instead of material items. I maybe remember a handful of gifts from when I was young, but vividly remember the hugs, funny memories, mugs of hot cocoa, and trips to look at Christmas lights. It's such an exciting and magical season, and I'm really looking forward to this one with our little family 🙂
Are you shopping for a toddler this year? Any fun gift ideas you'd like to share? Any awesome experience ideas??
We're planning on a trip to Winterhaven to see the Christmas lights, kids' Nutcracker and some squadron and family events.
xoxo
Gina