Holiday Gift Guide 2010: For the Dudes
Hi friends 😀 Happy Monday! Hope you're having a great morning so far.
It's Cyber Monday!!! Are you online shopping today? You can bet your booty I am 🙂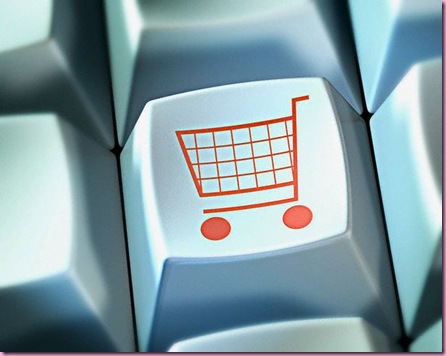 With the amazing response to last week's holiday gift guide, I received quite a few requests for gift ideas for guys.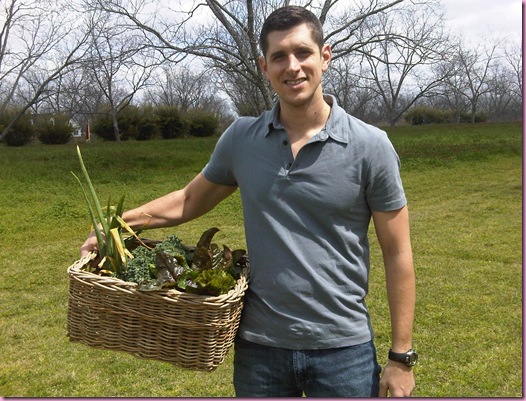 (He flies a plane AND picks fresh vegetables. Swoon)
Here ya go, dudes 🙂
For the Fitnessisto (heh heh): 
3. Insanity workout (read my review *here*- bonus: you can participate or stare at the Shaun T eye candy)
4. Dumbbells
5. New workout shoes, a new iPod, a lightweight sports jacket from Nike or lululemon
For the Foodie:
1. Any Bobby Flay cookbook (The Mesa one is my fave)
For the AnyDude:
2. Amazon Kindle (I'm in love with my Kindle!! It's seriously one of my favorite gifts)
3. Essential Long Sleeve (made with Pima cotton- so soft and comfy, it's kinda ridiculous)
5. Tickets to see his favorite comedian
6. Season Blue-ray sets of his favorite show, Netflix subscription
For Sylish Guys:
1. Cologne is always a good choice- Armani code is one of my all-time favorite man smells 🙂
2. New tie
3. Designer jeans (7s are mine and the Pilot's denim of choice)
_______________________________________________________________________________
Hope you guys find some good gift ideas in there 🙂 Happy Cyber Monday shopping!
If you're doing the "one for them, one for me" kind of shopping that I do, today is the last day to get a sick deal on the Core bag and use the code "FREESHIP50" for free shipping on orders over $50 (Garlic Gold, Sun Warrior- I'll post the link to the promo here when I get it-, Vitamix, etc).
Have a great day! See ya later this afternoon <3
xoxo,
Gina
Is your man hard to shop for or easy to shop for? Any other great guy gift ideas?