Holiday Gift Guide 2011: For the Dudes
Guys can be pretty tricky to shop for. They never seem to tell you what they want, or if they really want something, they'll just go out and buy it. Punks!
Hopefully this little gift guide will help make shopping a little easier:
For the Fitnessist-o 😉
3) Design-your-own nutrition bars and shakes
4) Yoga bag
5) Camelbak
-Gym or yoga studio membership (or punch card), new sneaks, gym bag, golf gift certificate for his favorite course, weight lifting gloves, iPod, Garmin, magazine subscription
For the Foodie: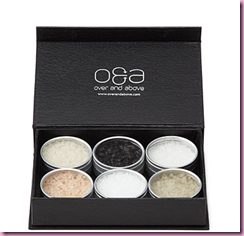 -Grill accessories, cookbooks, unique serving ware, wine of the month, fancy schmancy sea salts and olive oil
For the Stylish Guy:
5) iPad cover
6) A man bag
For the AnyDude:
1) Charles Mackinlay's Rare Old Highland Malt Whisky
2) Tickets to an event: a concert, sporting event or comedian that he loves
3) K Cup coffee maker. We've only had ours for a week and the Pilot LOVES it. Bonus: the Cuisinart brand (which is what we have) comes with a reusable pod that you can fill with your own coffee, tea or hot cocoa.
7) Anything techy: Xbox, iPad, video games, etc
8) A spa treatment- something they'll pretty much never buy for themselves, but love every time.
Is your guy difficult to shop for? Any other gift ideas for men?
If ya missed it: here are this year's holiday gift guide for the ladies, for the mamas
and last year's gift guide for dudes
Happy shopping!
xoxo
Gina