Hey guys! How's your morning going? Hope you're having a wonderful day

In spirit of the upcoming holidays, I thought it would be fun to do a gift guide for your fave Fitnessista. Friends/cousins/moms/aunts/cats can be hard to shop for sometimes, so hopefully you'll get a couple of ideas! Also, maybe you'll see a couple of things to put on your own wish list. I tried to include items for various price ranges, too. Happy shopping!
For the Yogini:
1. Hugger Mugger Pure Mat Spray
For the traveler: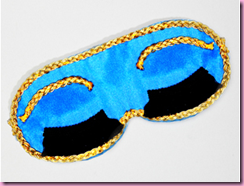 1. Livewell Core Bag (my fave for traveling—stay tuned for an incredible promo this Friday)
3. Magazines, book, snacks + Holly GoNightly eye mask
For the Aerobics/Cardio/Weight training queen:
1. Zumba tank
3. Sigg bottle
4. Sun Warrior
For the runner:
3. Road ID
4. Spi Belt
For the Foodie:
2. Garlic Gold Holiday Gift Box
3. Veggie measuring cups (and the measuring spoons!)
4. Food tee
the Girly Girl
Hope you guys liked the holiday gift guide!!
Also, remember that the best gifts can't be wrapped. If funds are tight, or if things are too crazy, don't stress— spending time together is the most meaningful thing. Have a friend date volunteering with a local organization, surprise someone you love with a batch of homemade vegan chocolate chip cookies, offer to babysit a friend's kids while they do their holiday errands, etc. etc. An amazing gift that we can give is service to others, which comes at little to no monetary cost and can mean so much more. <3
I'm off to walk Tucker and then meeting my mom and nana for breakfast

See ya later today!
xoxo
Gina