Hey guys! First of all, let me apologize for the lame-o post from this morning—despite my full night of sleep, I was still quite the zombie and learned that sometimes something is worse than nothing. It was just a blah post and I'm not proud of it. At least I got to say hi to you guys before the first day of class 😉
I left the hotel-casa with Michelle and we went down to the academy to start the September shesh.
Each of the students were greeted with a lovely glass of green juice at their respective work station: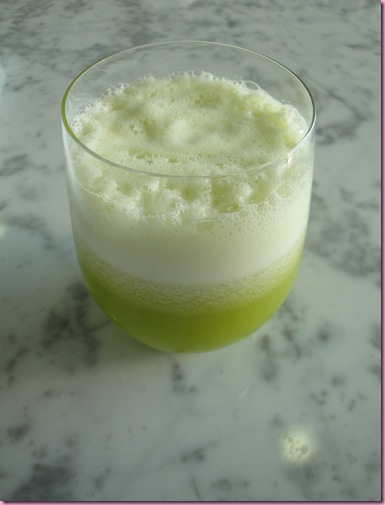 Anyone who greets me with green juice is a friend in my book 😀
We did the introduction thang, the tour she-bang, listened to the amazing instructors talk about their backgrounds and got our aprons, hats, knives and binders: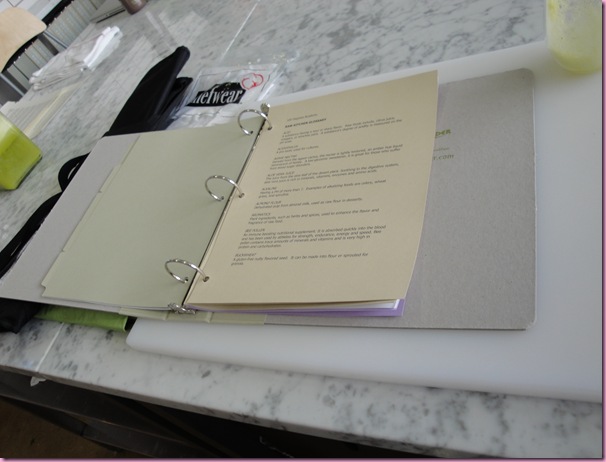 Each workstation is fully equipped with a drawer full of goodies: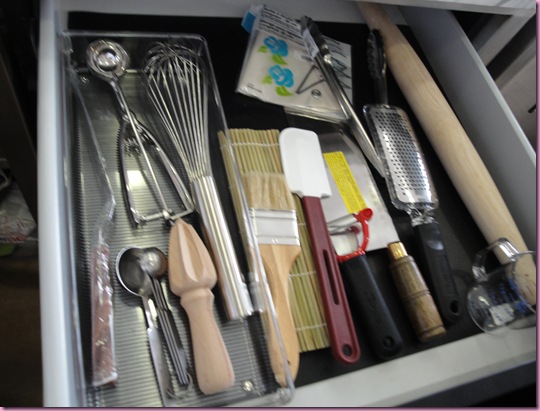 and a fridge, Vita-mix, food processor and spiralizer.
Then began the cookstravaganza.
The first recipe we created with a Thai Cucumber Salad.
Some of the ingredients: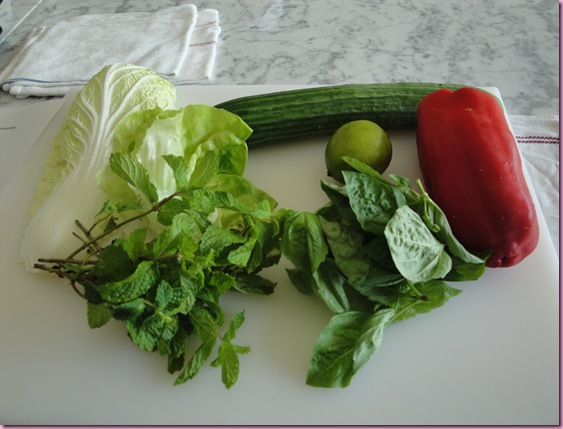 The final product: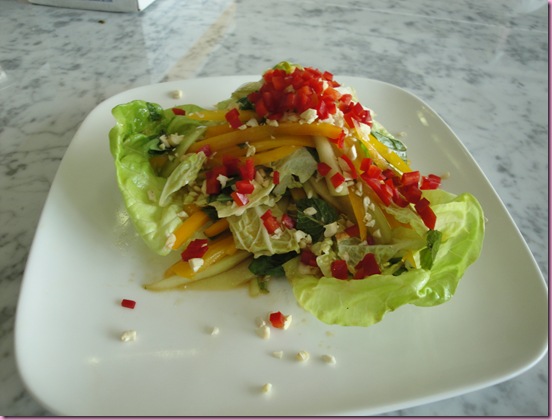 Then we got to EAT IT!
Tragedy, right?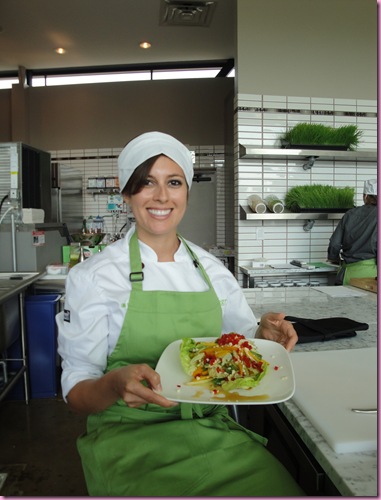 It was totally delicious 😀
Next, we got started on some Banana Macadamia Granola that we'll be having for breakfast tomorrow.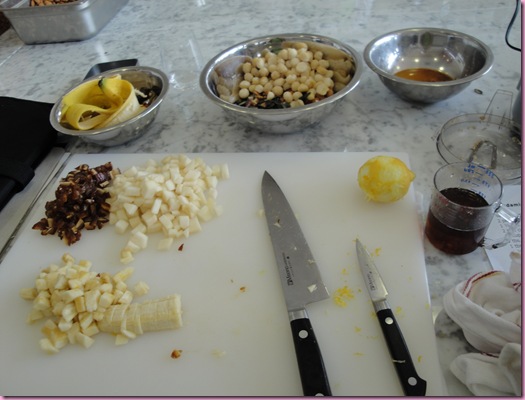 Ta-da!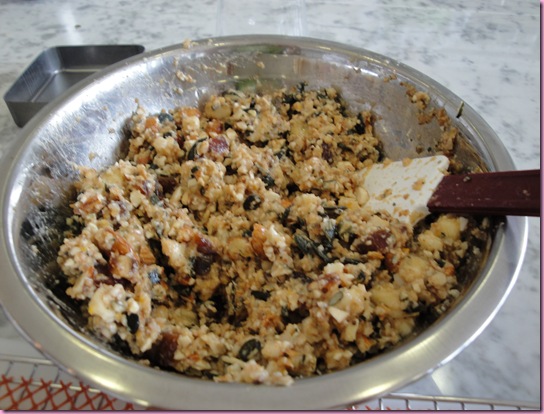 We spread the mixture onto Teflexx sheets and they went into the swanky wanky dehydrators to be ready in the morning.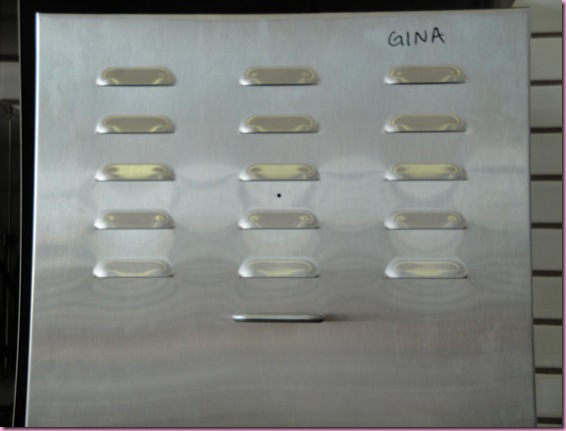 Then we made some fresh almond milk to go with tomorrow's granola.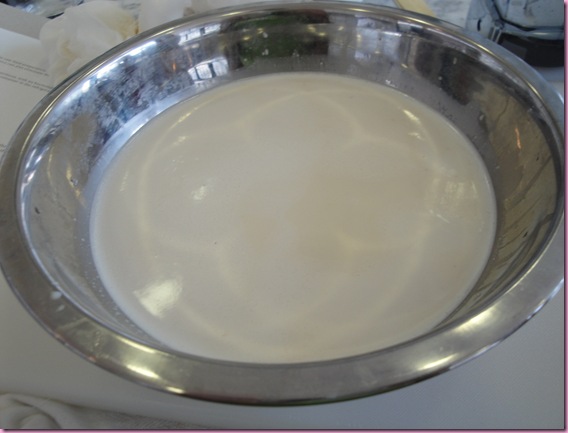 And reserved the pulp to dehydrate for almond flour for the desserts we'll be making.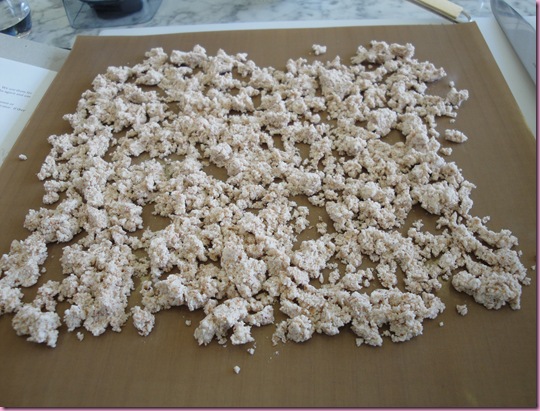 We went over some key raw food ingredients and then were given our next assignment: make a chocolate milkshake smoothie, and drink it.
It was tough, but I managed 😉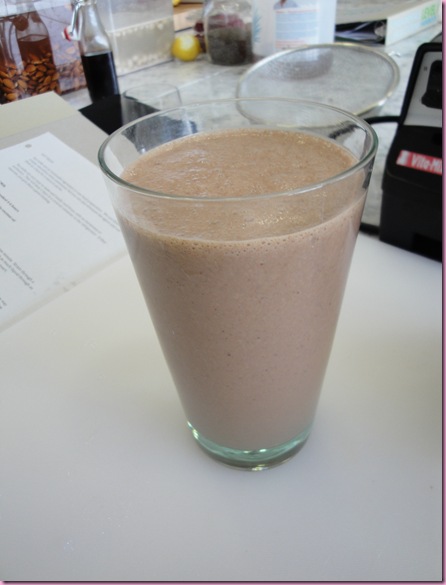 Mine had some of the almond milk I had just made, frozen bananas, almond butter, maca, mesquite powder, raw cacao powder, sea salt, vanilla and chia seeds.
So from what I can tell, the curriculum will be this: learn about food, make said food, and eat it. I think I have no problem with that. Thank goodness it's all healthy food, or it would be a short ride to tight pants city.
I'm back at the hotel-casa, straight up chillin (don't need a snack, that's for sure) and am about to head to work. We're having a cocktail party at the restaurant tomorrow night, so there's lots of prep work and desserts to do.
Enjoy the rest of your day!
xoxo,
G