Speed surge cardio workout
Not a moan-day of a Monday over here:
green juice with my partner in crime,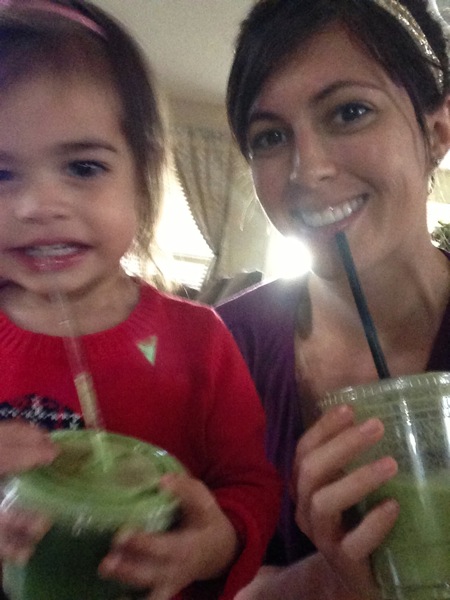 a trip to Costco with minimal impulse buys (always a win),
afternoon of crafts and playing here at home,
an awesome dinner,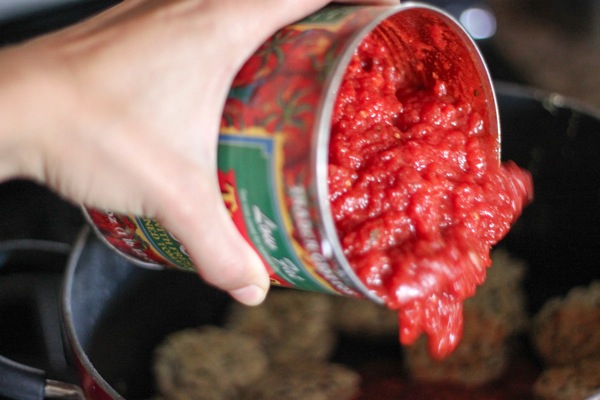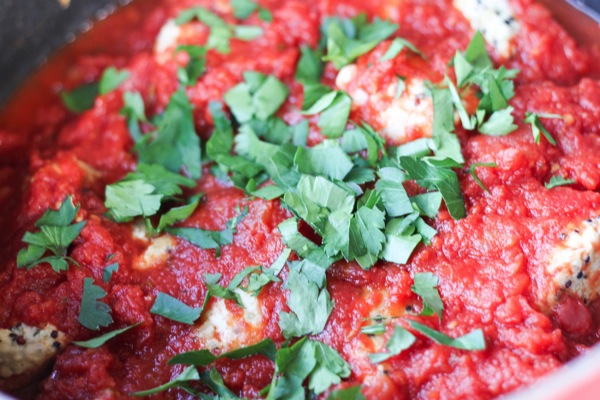 (I made Jess' turkey quinoa meatballs on the stove, and served with roasted zucchini, noodles, salad and vino)
and a killer spin class.
The original plan was to do some cardio at home, but one of my good friends and running buddies was teaching nearby, so I decided to get in a little nighttime cardio. She KILLED me in the best way possible. It's funny how much harder I'll work when I don't have the iPad propped up on the bike here at home 😉
She did a lot of speed work, minimal hill climbs (which was a nice change) and racing against other members in class. Oh, and her music was amazeballs. I'm going to have to ask her for a playlist!
One of my favorite techniques was a speed surge. We started off at a quick pace, added resistance (keeping the pace) and adding our maximum resistance maintaining the same pace. We recovered and repeated.
Here's a similar cardio workout you can try during your next spin, walk, run or elliptical sesh <3
 Instead of giving exact speeds, this one goes by more of a perceived exertion scale. You know what your "fast" and "moderate" tempos are. As far as the resistance goes, challenge yourself (assuming you are comfortable working out and are injury-free, have a doc's approval, etc). You should be looking at the clock and praying for the speed and resistance surge to be over 😉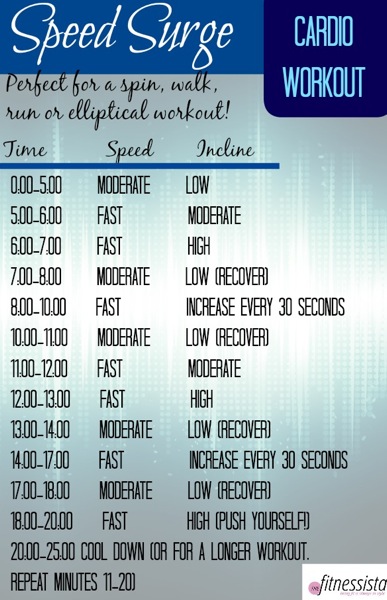 Let me know if you give a whirl 🙂
Are there any cardio games you like to play? Any techniques or workouts that make the time fly by?
Hope you have a great day!
xoxo
Gina
Something to read:
Healthiest winter fruits and veggies