Homemade Orange Honey Body Wash
I told the Pilot that it's time to prepare… my hippie is about to be unleashed in a serious way.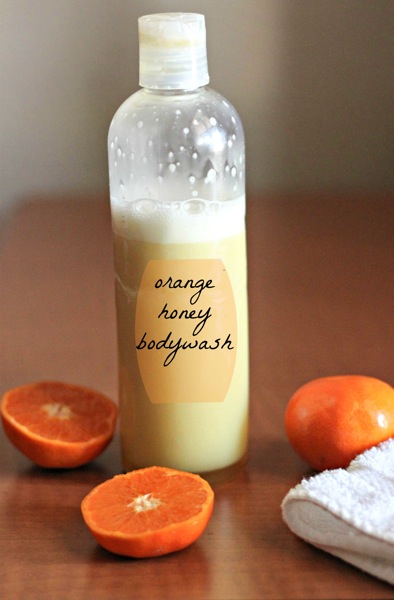 Never before have I been in a land where all of these natural options are at my fingertips.
I fondly remember the time in Tucson when I called a natural health store to see if they sold kombucha scobies.
"What?"
"You know, the mother bacteria to make kombucha?"
"Oh, people still do that?"
In my brain: YES THEY DO AND I AM ONE OF THEM.
In real life: "Yeah. No worries if you don't have any. Thanks for your help!"
California. Kombucha scobies must be everywhere!!! Haha.
For real, I'm pretty excited to live in an area where it's mainstream to DIY health products and homemade creations. It's something I've become a huge fan of over time, and when we're out of something or I want to try a new beauty product, I'll endeavor to make my own. (Like this rose facial spray, bath bombs and lip balm!)
Here's a body wash I made for our hotel stay last week: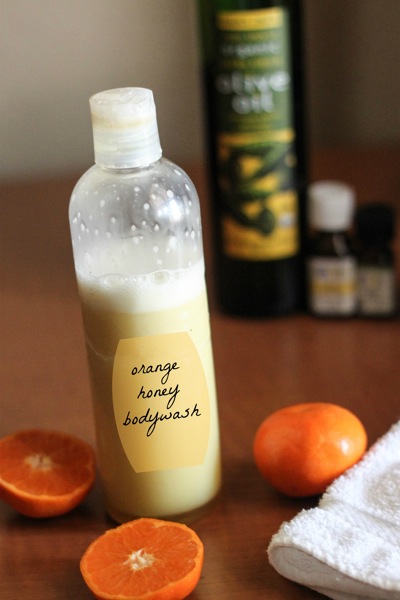 I scoped out the ingredients for my favorite LUSH shower gel online (and wasn't exactly jumping for joy when I saw "methylparaben" and "sodium laurel sulfate" but I digress..) and decided to make some, using ingredients I had on hand.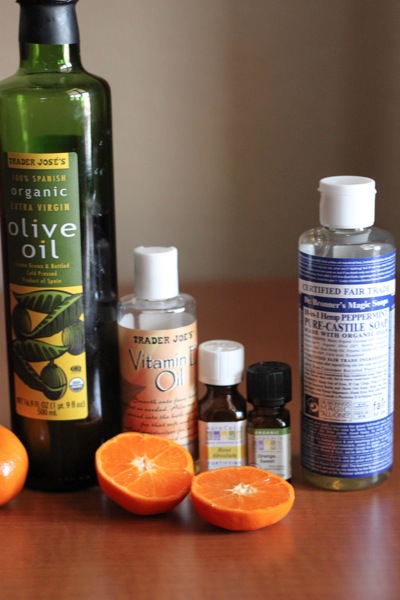 The key ingredient: honey!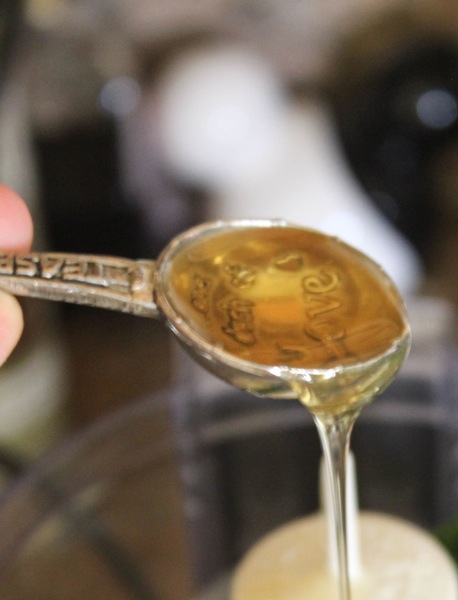 Along with some Vitamin E, sweet orange oil, olive oil and pure castille soap, it made a perfectly sudsy mixture, which left my skin clean, surprisingly soft and lightly scented. I"ll definitely be making some new flavor combos!
Orange Honey Body Wash Recipe
(of course, use your best judgment when trying new ingredients for your skin.)
-1/4 cup honey
-1/2 cup pure castle liquid soap (found at health food stores + Target has it, too. There are scented and plain versions)
-50 drops essential oil (I used 40 drops of sweet orange oil and 10 drops of rose absolute)
-2 tablespoons liquid Vitamin E (at health food store; Trader Joe's now has it for about $4)
-1 tablespoon oil (I used olive, but jojoba or grapeseed would be lovely)
Add the mixture to a bottle. Shake it up, and wa-la! Homemade body wash minus the sometimes-sketchy ingredients 🙂
Have you make any homemade beauty products before?
What's your all-time favorite soap or body wash?
Hope you have a great morning! <3 See ya later today with a new workout.
xoxo
Gina