kale by the swimming pool
The way less exciting rendition of Cake by the Ocean haha.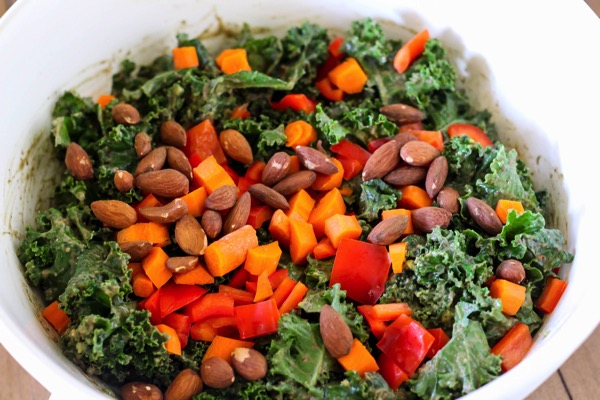 Hey friends! How was the weekend? I hope it was a glorious mix of relaxation and fun. Ours kicked off with a trip to the Miniature Museum. Liv asked to go back and search for fairies (they have 5 hidden amongst the exhibits), and since it's a lot of fun and super air-conditioned, I instantly agreed.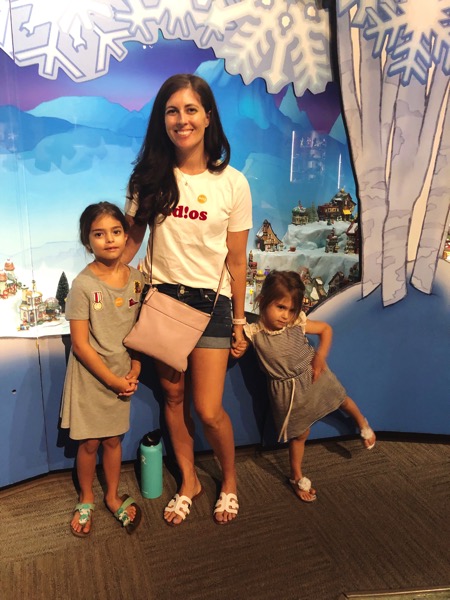 (shirt here and slides are here)
We asked madre to meet us there since she's never been, and she loved it, too.
After the museum, I had a conference call, we had Sunbasket for dinner,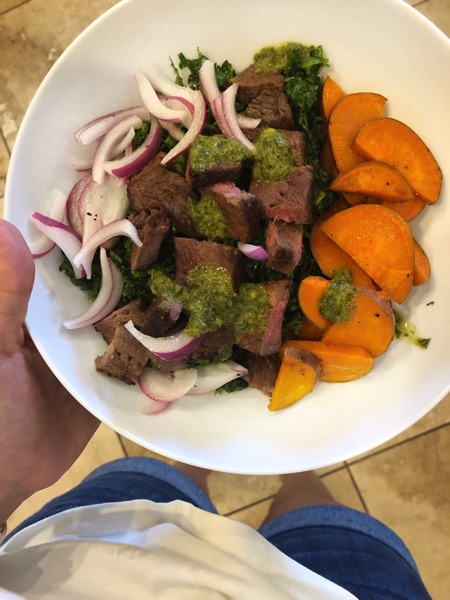 and spent the early evening at the park. After park time, we packed up our swim gear and headed to Uncle E's.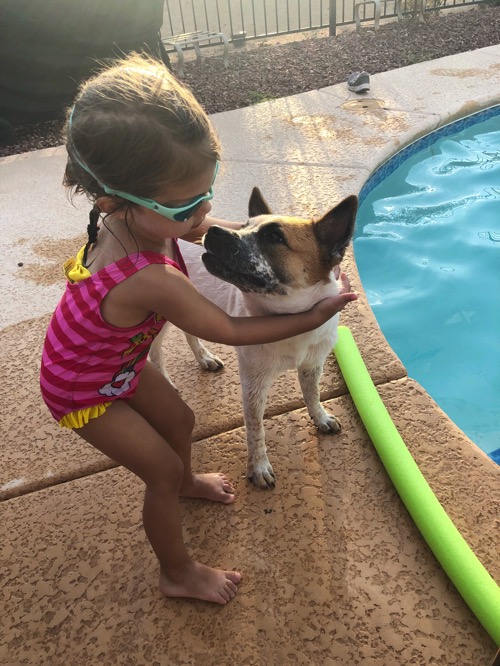 Saturday morning, I headed to the gym for an interval session (HIIT + steady: sprint 40 seconds, walk 20 seconds for 20 minutes, walk at 3.8 for 20 minutes, all with 2% incline), and then made a sad attempt at purchasing school supplies. Amazon is sold out of a lot of things, so I went to Target and was completely overwhelmed. They were really picked over, didn't have the brands/colors the teachers were asking for, and I ended up leaving with wine and two packs of dry erase markers. Where do I shop for school supplies?? We're getting down to the wire here. *scared emoji*
I came home and we got ready for a family BBQ. We brought a giant kale salad (in the pic above!), chicken thighs (that Uncle E seasoned with curry flavors), chocolate chip cookies, and vino. Madre brought pizza, nani brought fried chicken and biscuits, and we all had a picnic on the patio in between swimming and relaxing. I had a giant plate of the kale salad, a piece of pizza, and a couple of chicken thighs (+ wine, obvs).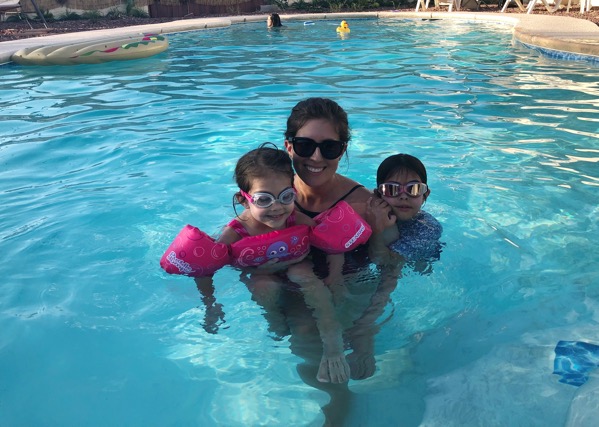 Sunday, we grabbed donuts and coffee at Dunkin,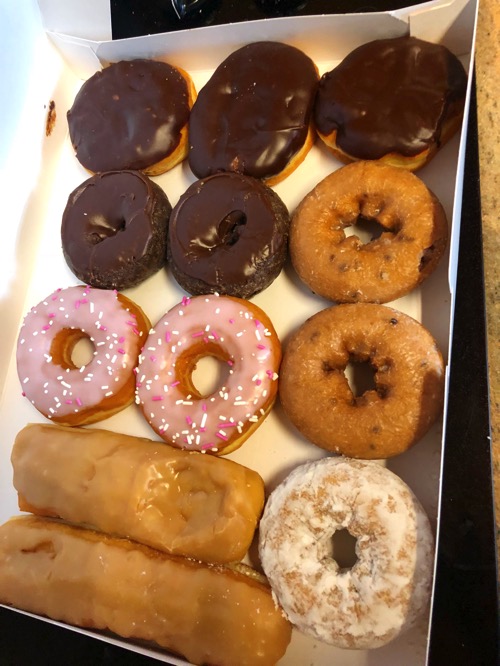 and took them to my mom's house with the girls in their jammies. They lived their best life with their nanas while I taught a barre class!
It was my first time teaching barre since we've been back in Tucson and it felt SO.GOOD. I did a killer glute series that's in the full-length video I'll be sharing here on the blog next week, so you'll get a chance to feel the nice burn. 😉 We all went to church afterwards and grabbed Panera for lunch.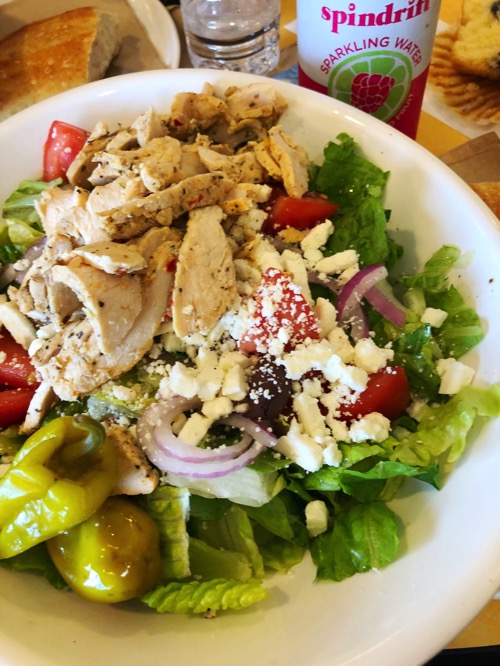 I've been really into their lentil-quinoa bowl but since it's a thousand degrees, I rolled with the Greek salad + chicken.
Sunday evening was dinner with the crew, Shameless on the couch, and getting things ready for the week. This morning, I'm catching a spin class and looking forward to taking Liv on a mommy-daughter date to Christopher Robin.
I hope you have a happy Monday and I'll see ya in the morning with some meal staples now that I've been on the macro counting train.
xoxo
Gina
Note about Summer Shape Up: We're starting a little later this year due to the move/life stuff, so instead of flooding the blog with Summer Shape Up posts (since we're almost heading into fall!), I'm sending everything via email. Julia designed a gorgeous PDF with all of the meal info and workouts for you. I'll be emailing it out to Newsletter subscribers THIS FRIDAY and we'll start the party on Monday! (I'll also post a link to download here on the blog next Monday.)
Sign up to get all of the SSU info (4 weeks of meals, workouts, and group motivation) this Friday: