How to Make Tempeh Taste Good
Sharing my ideas for how to cook tempeh and if tempeh should be cooked!
Hi friends! How's the day going so far? I'm catching a barre class from home this morning and am looking forward to taking the kiddos on a hike this afternoon. For today's post, I thought I'd revisit an older post since the meat shelves are currently empty at the grocery stores. The past couple of times I've gone, I've been happy to see one of my favorite vegan protein options still in the refrigerated section: tempeh!
Tempeh is a little bit misunderstood as far as "health food" goes.
Tempeh has a bit of a bad rap. It's kind of like kale. If you try it the wrong way, you never want it again. Much like kale, tempeh doesn't taste wonderful all of the time, and definitely doesn't taste that great on its own.
It's one of those things people buy and are like "Yay, look at the protein content! This is healthy! I'm going to try it" and then they go home, take it out of the package, take a bite, and are like "Oh noooooooo."
Said tempeh goes in the trash can, and said person is scarred for life.
But there's good news here.
Tempeh CAN taste good. If you don't like tempeh, keep reading to learn how to cook tempeh so you can enjoy it along with it's hefty protein content. It's one of my favorite non-meat protein sources and soon it might be one of yours, too.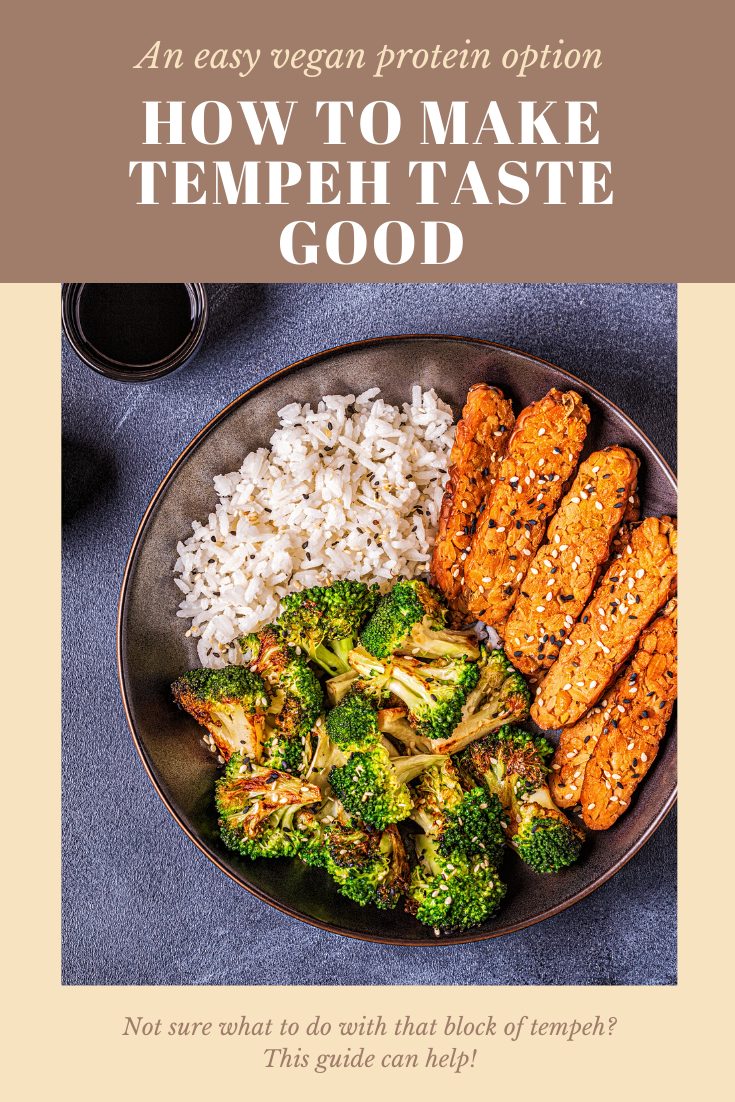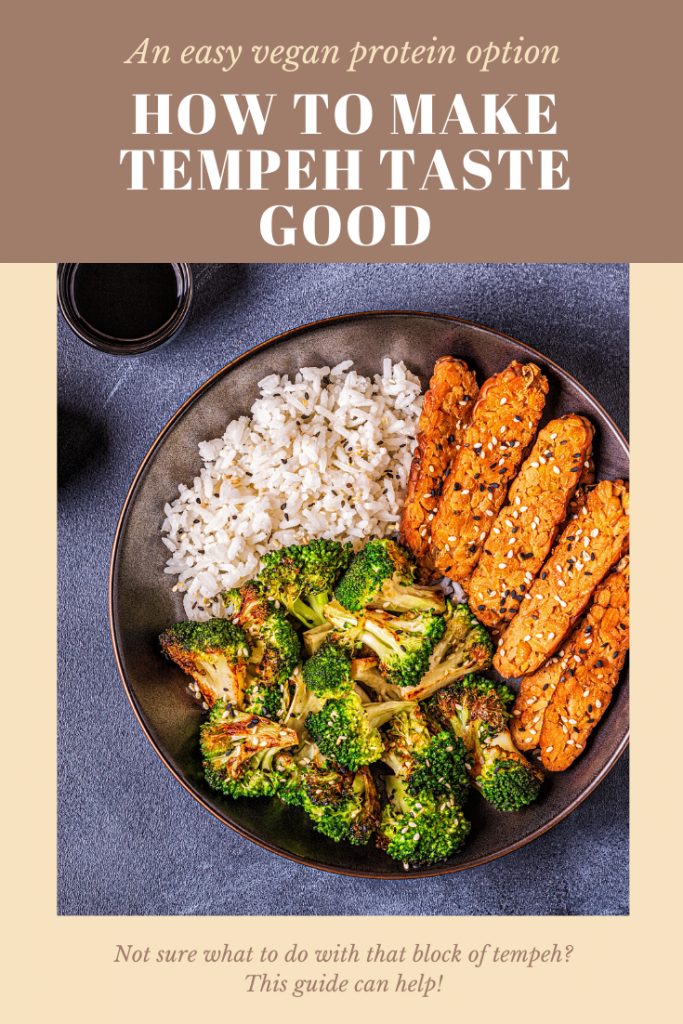 It takes a little bit of seasoning, some oil, and voila! You'll have a tasty protein source for your meal. (Word to the world: don't try to cook it in the slow cooker. It was a nightmare haha.)
How to Cook Tempeh So That It Tastes Good
1. Bake it. I love baked BBQ tempeh (just coat in BBQ sauce and bake for 20 minutes at 350), or even plain with olive oil, salt, pepper, garlic powder and smoked paprika.
2. Pan-fry it. This is my favorite method! Take the sliced tempeh and marinate in this following mixture: 3 tablespoons Tamari or coconut aminos, 1 tablespoon olive oil, splash of apple cider vinegar, 1 teaspoon maple syrup, 1/4 teaspoon each of garlic powder, chili powder, smoked paprika, and season well with salt and pepper.
Pan-fry in olive oil (don't skimp on the oil; it makes it so crispy and good!) for about 3-5 minutes each side.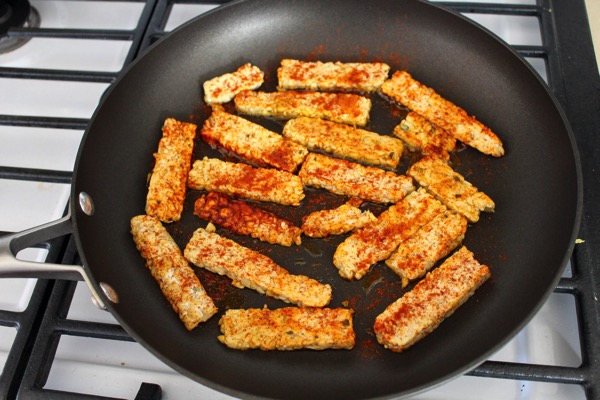 For an amazing tempeh BLT, add slices of the pan-fried tempeh onto gluten-free bread. Next, spread homemade Thousand Island dressing (avocado mayo, orange juice, a little ketchup and chopped fresh herbs), and top it with kimchi. I'd pair it with a  vegan tomato soup recipe. You'd never know it was made without heavy cream.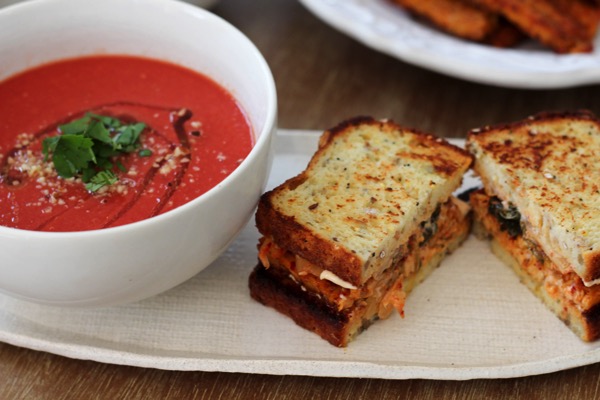 3. Crumble it into dishes like you would with ground meat. Ground tempeh holds seasonings and sauces beautifully, so consider it a blank palette in stir fries and stovetop veggie dishes.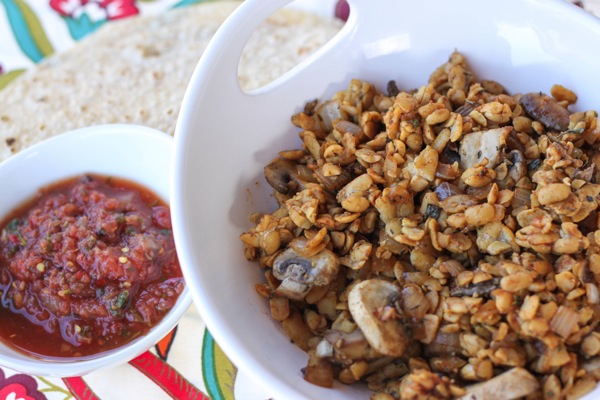 (You have to try these tempeh taco lettuce wraps!)
It's also incredible in this tempeh BLT salad.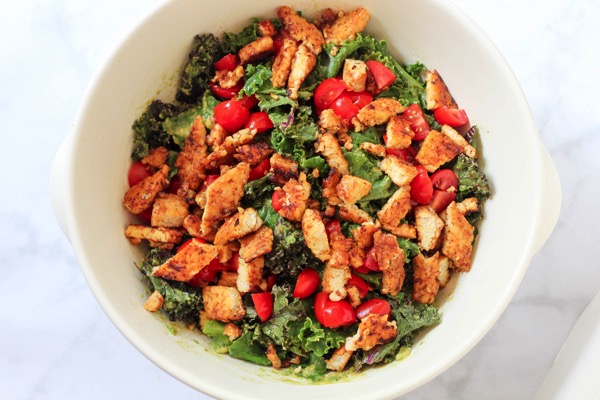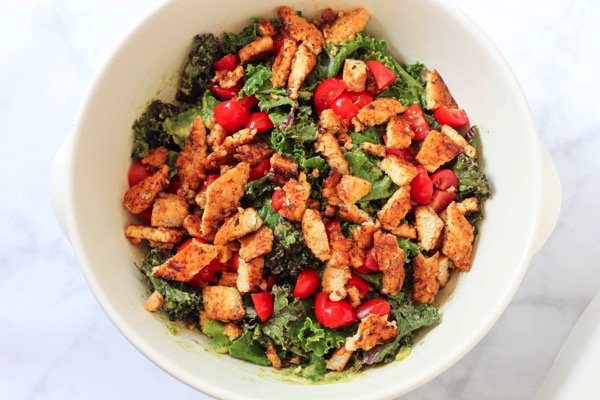 Even though I personally don't eat a ton of soy, I do enjoy tempeh on a semi-regular basis.
Things to Love About Tempeh
Tempeh is fermented soy, and the fermentation process makes it easier to digest.
Tempeh also has a whole bean structure, so it's less processed and retains more protein, fiber and vitamins.
This is a great article comparing tempeh and tofu if you'd like more insight. For me, I also prefer the taste.
So tell me friends: are you a tempeh fan? What are some of the *healthy* foods you dislike? 
I don't like corn. It's good on the cob in the summer (or in popcorn or kettle form), but otherwise, I'm not a huge fan.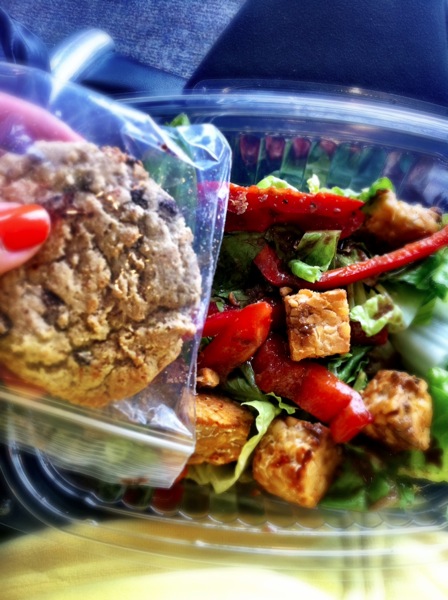 xoxo
Gina