051: Tips for picky eaters and helping kids cultivate a healthy relationship with food
Hi friends! I hope your morning is going well. I wanted to apologize for dropping the ball on the podcast lately. I was working hard on finishing my second book and then as soon as I turned in my manuscript, all of this craziness went down. If you enjoy the podcast, I recommend subscribing because I'll be sharing episodes more often but may still be sporadic. This way you'll be notified when a new episode goes live!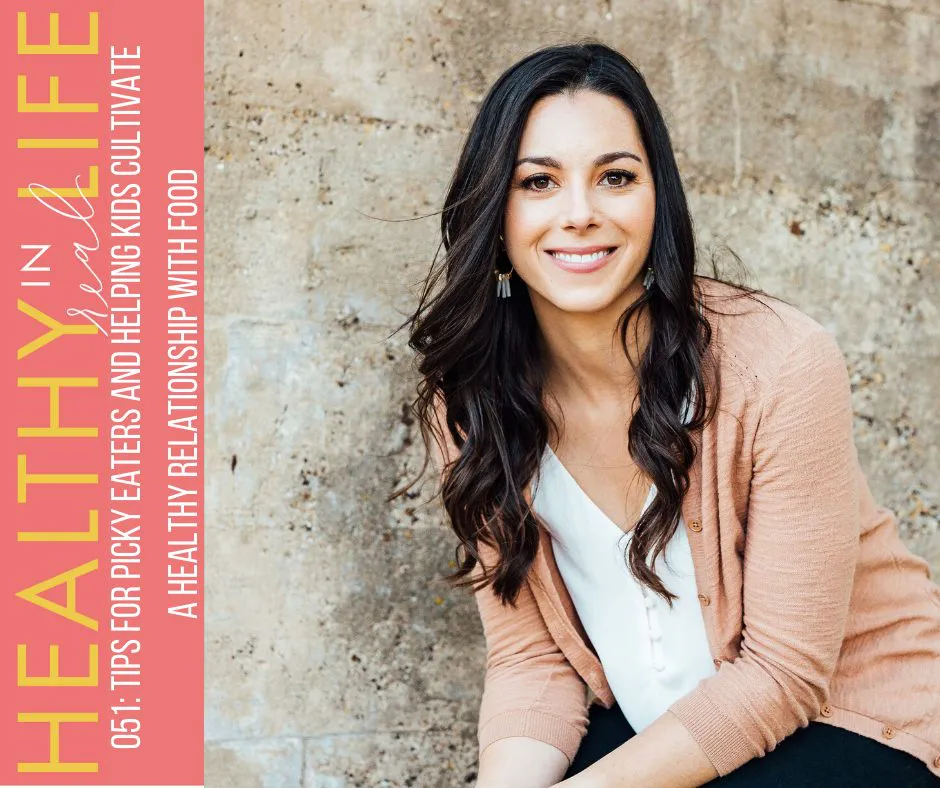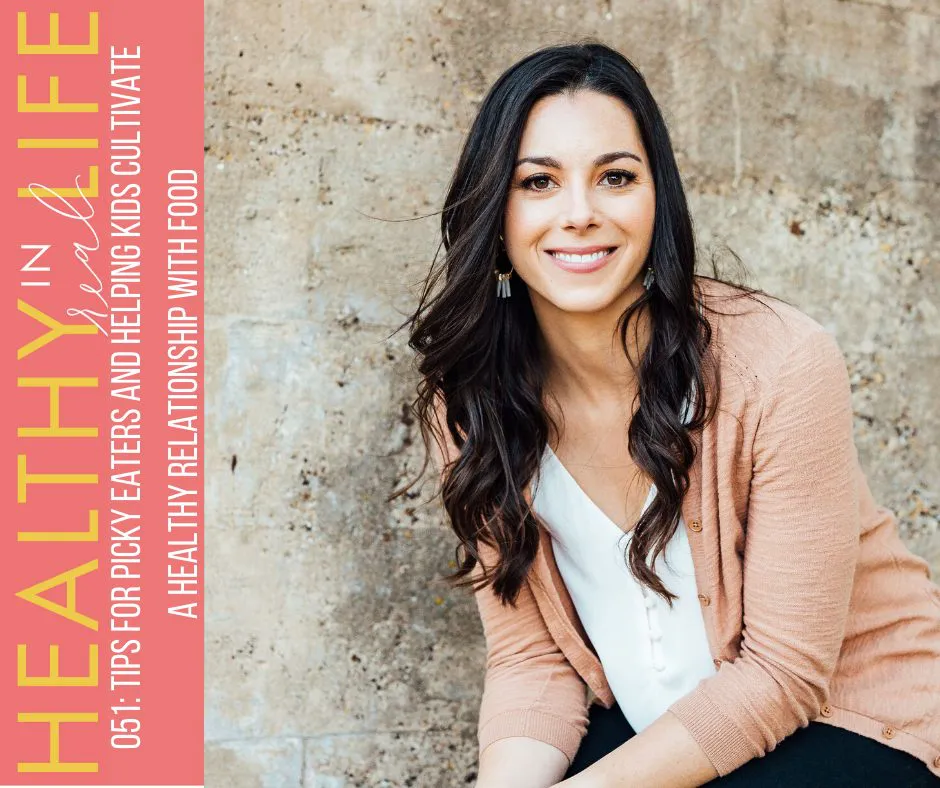 Download a full transcript of the episode here.
In today's episode, I'm chatting with Kacie Barnes, MCN, RDN, LD all about tips for picky eaters, teaching kids to cultivate a healthy relationship with food, and our current strategy for survival mode during this current time.
We talk about:
– Why all foods have a place in a kid's diet
– Which supplements she recommends
– Her favorite quick pantry dinner
– How we're navigating the whole "homeschool and work at home" situation
and so.much.more.
Here's a little bit about Kacie if you haven't *met* her yet:
Kacie Barnes is a Registered Dietitian Nutritionist with a Master of Clinical Nutrition from UT Southwestern. She helps moms feed their babies and young kids without stress or guilt through her blog, public speaking, and individual counseling. Kacie grew up in New Jersey, and has been in Dallas for the past 5 years with her husband Ben. They have two children, ages 5 and 2.
You can download her Dinnertime Survival Guide here and here's the pumpkin pasta recipe she shares!
Connect with Kacie on her website or on Instagram here.
Don't forget to sign up for your free 21 days of Les Mills On Demand! This is one of my all-time favorite workout platforms. The instructors are knowledgeable and motivating, plus the music is incredible. There are so many different formats, you'll definitely find something you love. Get your free workouts here. Perfect opportunity to switch up your routine now that so many of us are at home.
I'm a huge fan of Daily Harvest for quick and healthy meals. Their smoothies are an almost-daily staple (such an easy way to get in a ton of nutrients) and I also love their overnight oats, soups, and bowls. Get $25 off your first order using the code FITNESSISTA. Check it out here. 
Thank you so much for listening and for all of your support with the podcast! Please leave a rating or review if you enjoyed this episode. If you leave a rating, head to this page and you'll get a little "thank you" gift from me to you.
You can listen and subscribe to the podcast on iTunes, Stitcher, and Google Play.