Hi guys! So sorry I made some of ya'll cry with the video– at least they were happy tears and I warned you 😉 No words can describe how it feels when the person you love more than anything comes home. I can't even imagine what it would be like to be young and have your parent deployed—military kids are so admirably resilient <3
So how's your Indian food Wednesday going?? Things have been bueno over here- the PACKING MOUNTAIN has begun 🙂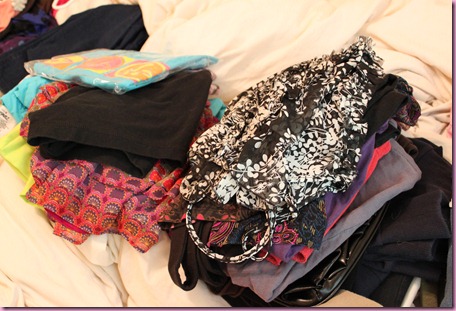 That is only a small limb of the packing mountain… and I still have to make room for macaroons and Garlic Gold goodies!
Eats today have been pretty glorious, including: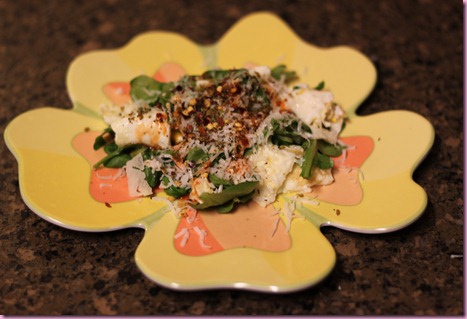 a 3-egg-white scramble (with eggs from the farm) with arugula, goat gouda, Garlic Gold, red chili flakes and hot sauce
and a giant bowl of cherries 🙂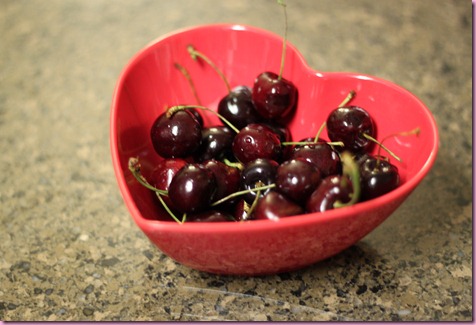 No TurboFire yet since I've been a packing and laundry MACHINE, but am going to cardio it up tonight before dinner. It's been too stinkin' hot anyway 😀
I'm off to prep dinner and workout before the pilot comes home, but I'm sure many of you want to know where I'll be living in a couple of months.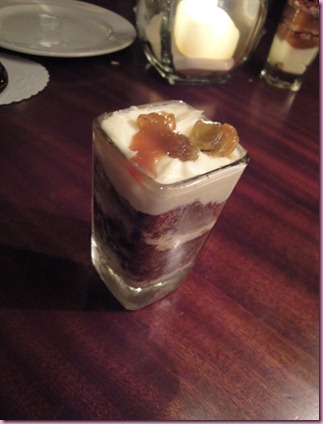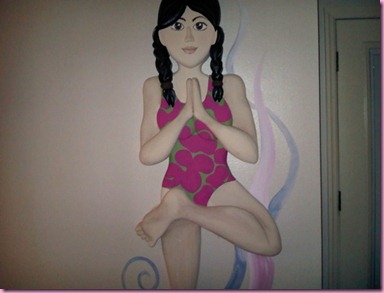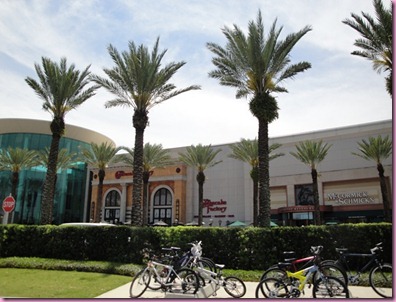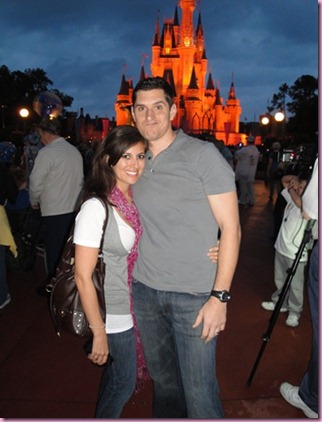 If you guessed Orlando, you're totally right 😀
The original plan was to go to Tucson since most of my family is there, but the cost of taking the car out there and the dogs + plane tickets back and forth during the moving process (and when the guys come home) was going to be ridiculous. I'm very lucky to have my aunt and cousins in Orlando who are going to let the puppers and me be squatters in their house. At least I'm a macaroon-making cleaning machine squatter, right? 😉
Even though the situation is a huge bummer of *why* I have to move, I'm kind of scary excited about living in Orlando. I'll be back to V-town pretty often to visit my friends (and they'll come visit me!) and in the meantime, I'll be teaching Zumba, taking yoga, having a blasty with my aunt and cousins, applying at some of the vegan bakeries/restaurants and shopping. I can taste the mall already. And it tastes delicious 🙂
Hopefully Meghann, Julie, Katy, Katy, Erin, Ryan and Ashley will adopt me, too 😉
I'm not moving for a while, but we'll be starting to pack up the casa pretty soon! WHEW.
Have a great night!
Gina