It definitely is a little funny to crack the blinds open, shove my camera lens in between the slats and snap multiple pictures.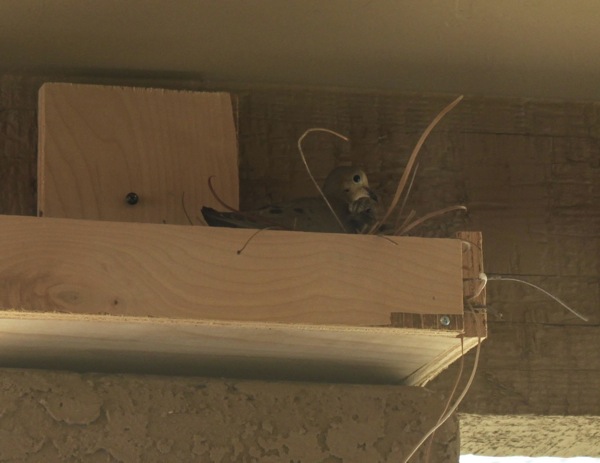 I have to get pics of the baby birds in the condo the Pilot built!
Bird creeper…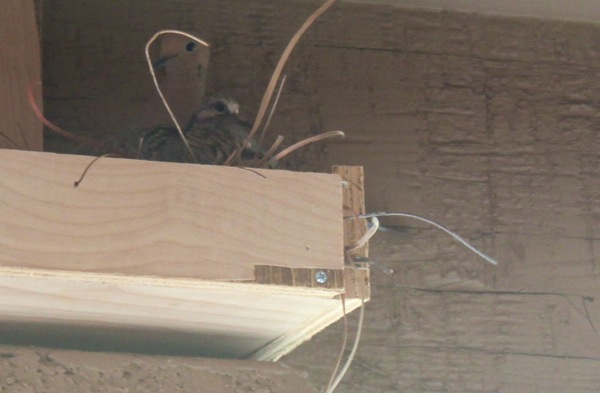 Aren't they so cute?!
The Pilot is also brainstorming some kind of blanket net for them to land on in case a bird falls out…
I'm back to work for the week and spent some time last night getting my stuff ready. I always like to freshen up my playlists, brainstorm new moves and choreography, and no matter what, end up having a Tuesday night laundry freak-out. I did 3 loads last night when I realized I had no clean socks or Zumba pants. It's easy to happen when you teach/assist about 6 classes each day. Lots and lots of laundry!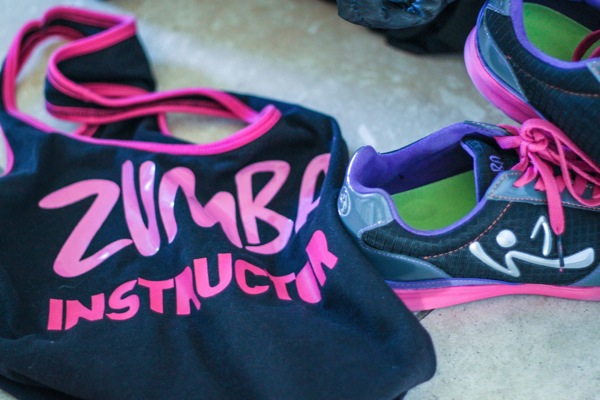 Today's playlist refresher:
LOVE this song right now 🙂
While I put dinner together last night, I also took a couple of minutes to pack snacks for this morning. 
A salad beast with chard, tomatoes, olives, turkey and leftover tempeh taco meat: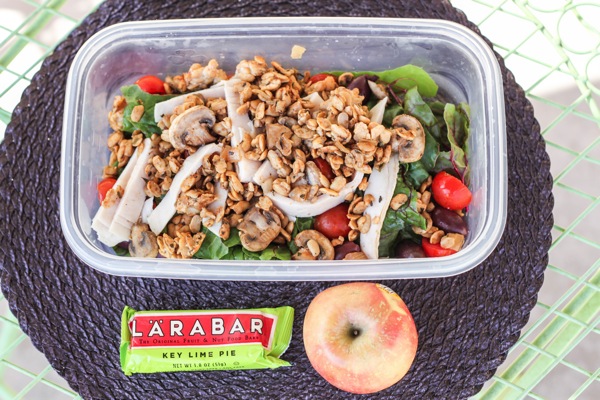 Larabar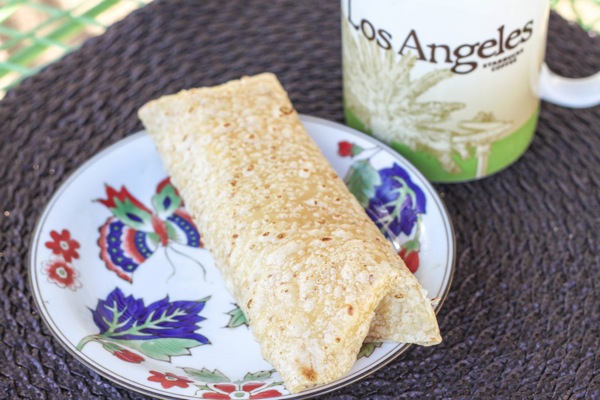 and a morning egg burrito. I'll come home for lunch, to grab my pool outfit and afternoon snacks. 
I'm out!
Hope that your morning is going well and I'll see ya later with a hair how-to on the Fashion page.
xoxo
Gina