but I'm feelin' 32. <— new remix of the beloved Taylor Swift song haha.
Thank you so much for all of the wonderful birthday wishes this past weekend! It was a great day spent with the fam, and I got to sleep in until whenever I wanted!! Dreams do come true. I hope you had a wonderful weekend, too, with lots of relaxing and fun.
Some pics from the weekend's happenings:
Friday, the Pilot was off work for Veteran's Day, so we got to enjoy a little date together. He had a Master's paper to work on, and I needed to catch up on work stuff since Livi goose was sick all week, so we headed to a coffee shop to work for a little while. #romance
We enjoyed lattes at Moniker,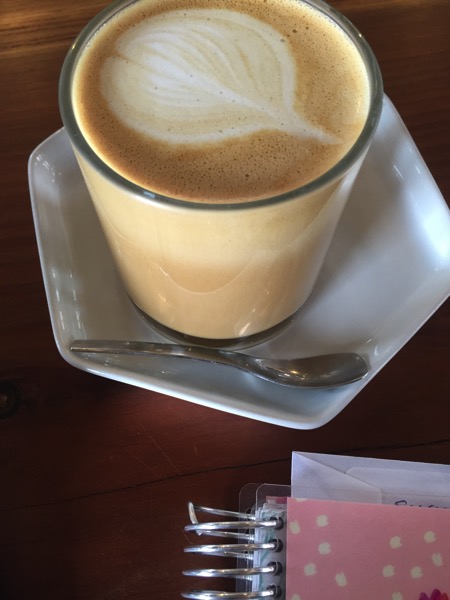 and followed it up with poke bowls at the Liberty Station market.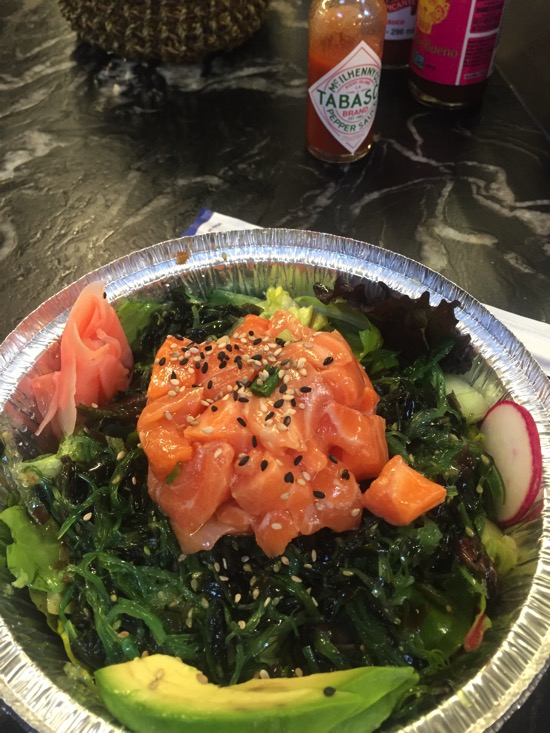 Later that night, I took Livi to see the new Trolls movie at the LOT. She's been wanting to see it for a while, and while I was expecting it to be fun, it was way better than I was expecting. Even though I have to roll my eyes when any kids' movie has a "I hope the boy likes me!!" sub-plot (<— not really a spoiler), I forgave it because the music was fantastic and the story was super cute. We've already downloaded half of the soundtrack.
We hung out here at home, the Pilot and I watched This Is Us (so good!!), and Saturday was my actual bday. After glorious sleep, we headed out to The Cottage for breakfast.
We hadn't been to the Cottage since P was a couple of months old, and man. I missed it! I thought about venturing out to try something new, but nope. I got my fave, which felt new again since it had been so long.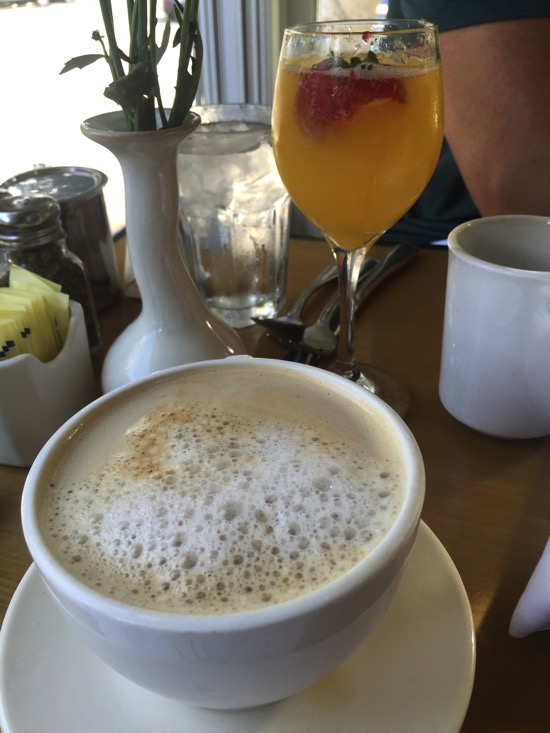 (Almond milk latte)
The Joe's Special (veggies with eggs and chicken sausage) with gluten-free toast and the best potatoes: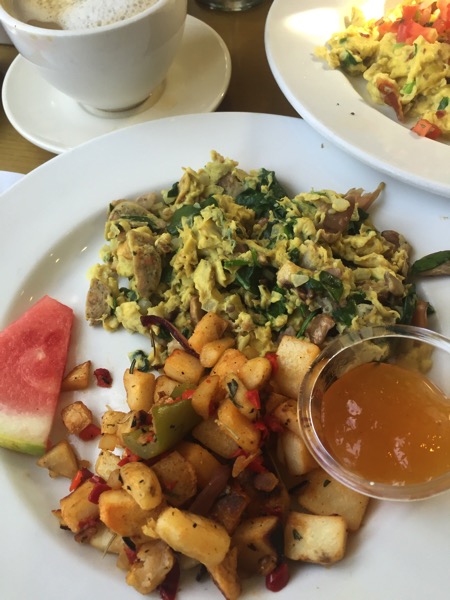 My breakfast dates: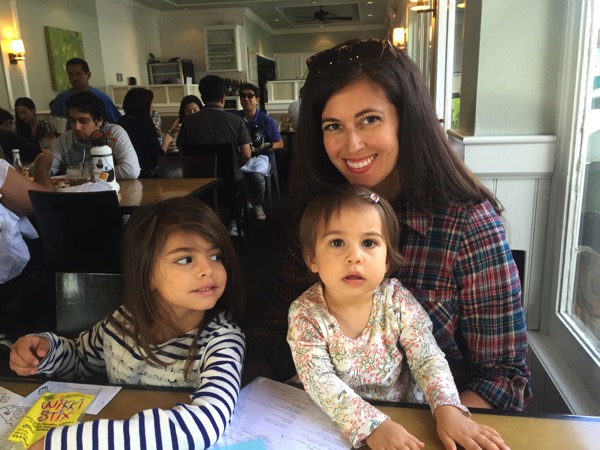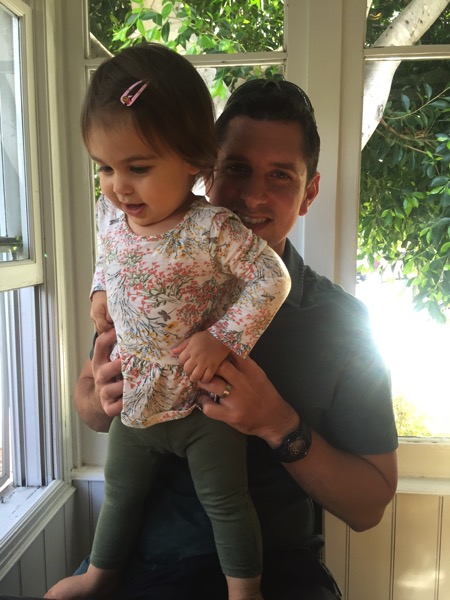 We were so happy Liv was finally feeling better after missing school all week. The girls had both been cooped up in the house, so we headed to the park for fresh air and sunshine.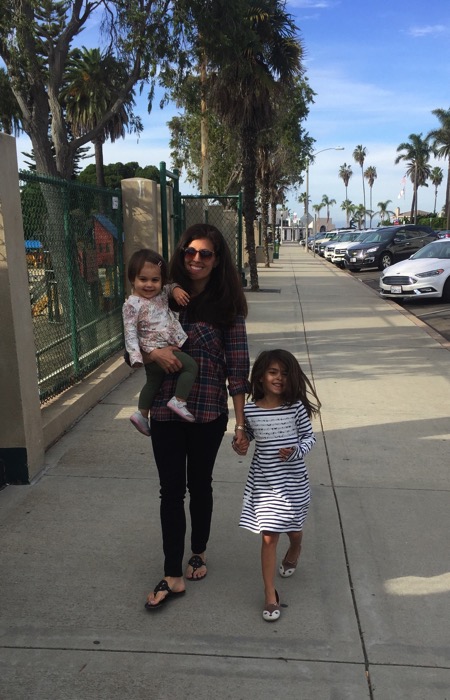 The La Jolla recreation center has an awesome little park -and it's a great spot if you're waiting for a table at the Cottage- and the girls could run around and play.
While P was napping and we were relaxing at home, Liv mentioned that her stomach was hurting. She immediately got sick to her stomach, and after a bath, she feel asleep. We canceled our babysitter and ended up taking a raincheck on the evening's plans. The Pilot had arranged an amazing dinner (at a place I can't wait to check out!!) with our friends, so we're going to reschedule bday dinner and shenanigans for another night. Thankfully, Liv didn't get sick again, and felt way better after her little nap.
We ended up getting takeout from Bo-Beau Kitchen for dinner,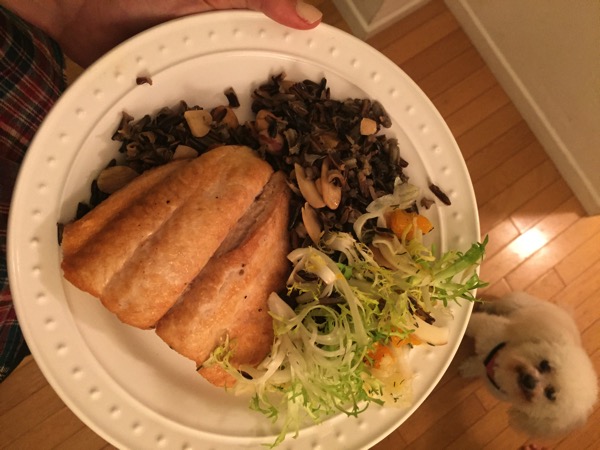 and enjoyed it with chocolate cherry cake,
a birthday wish,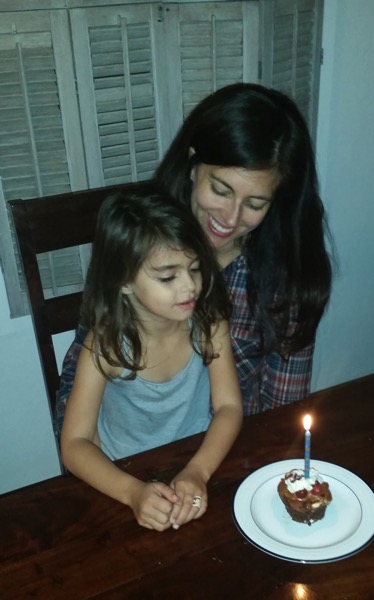 and wine.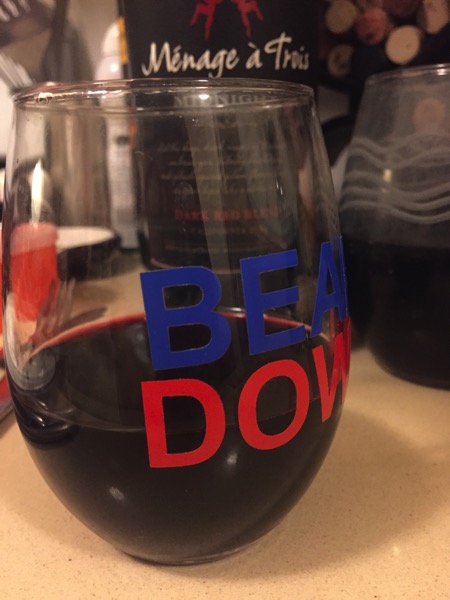 It was perfect.
Sunday morning, I checked out a class at Powerhouse Pilates. It's Jess' fault that I have this new obsession with the reformer. I've been missing CORE40 classes (on the Megaformer) and when we did the reformer at her postpartum fitness workshop last weekend, I was like "I understand why people go crazy for this."
I used to take Pilates mat classes in college, and looked forward to our Saturday morning class each week. (Even when my best friend and I had dirty feet and may have still smelled like jungle juice from the night before. #collegedays) I also used to frequently use the classic Mari Windsor DVDs back in the day. I never got into the reformer, and because I didn't know it, I figured I didn't like it. This is where all of my Pilates-loving friends can say I was dumb. I like it so much now, and kind of want a Megaformer or reformer in the garage. And to get certified. And here goes the idea fairy again….
All of this to say class was awesome and if you're in San Diego, check out Powerhouse Pilates. The first class was only $10 and I'll definitely be back before we move.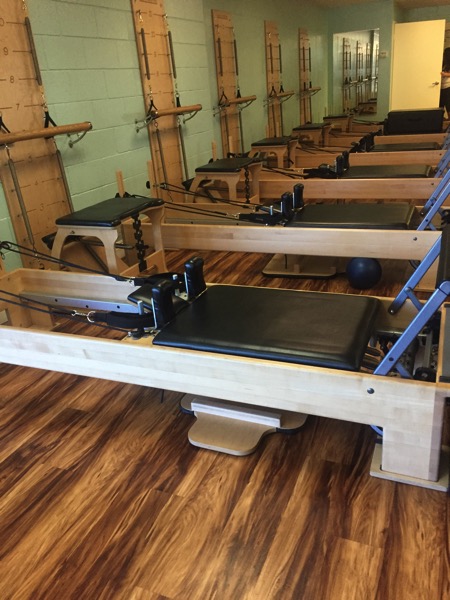 Last night, we had a special pre-Thanksgiving feast. I really wanted to make Kyle's famous turkey recipe to post on the blog, so stay tuned for that tomorrow!
See ya later today on the Family page with P's belated 12-month post and birthday video. <3
Have a very happy Monday, friends.
xoxo
Gina
Looking for a workout? I've got you. Here's a fun Thanksgiving-themed total body bodyweight workout.