Hey hey hey 😀 Happy Saturday to ya! Hope your day is going fabulously <3
Last night, the pilot and I had an awesome grilled meal. It's been wayyyy too long since we've grilled out!
I made some veggie packs with yellow squash, asparagus, yellow onion, sea salt and garlic gold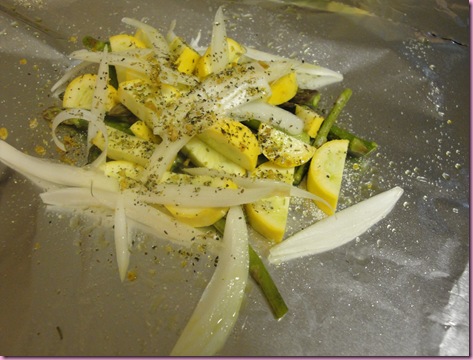 And the roasted garlic oregano vinaigrette for the pilot's chicken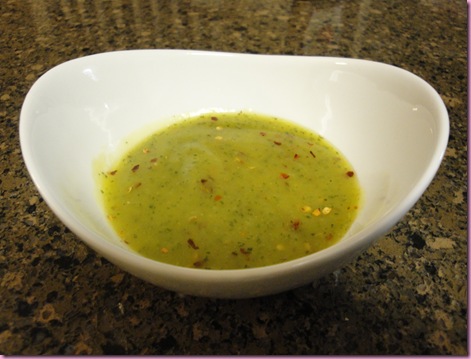 We, uhhh, happened to charbroil the sweet potato fries :/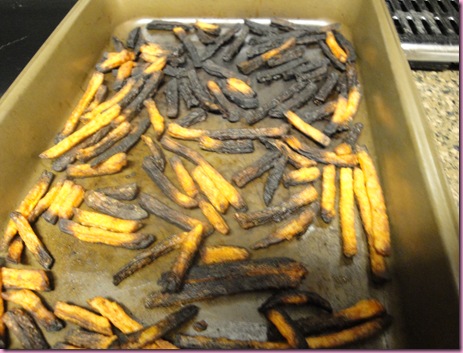 Yikers!
We were watching The Blind Side (that movie will suck you in) and totally forgot about the fries on the grill. Oops 😉
I also planned on having salmon but forgot to defrost it (oops again) so we're going to have it for dinner tonight instead.
My dinner: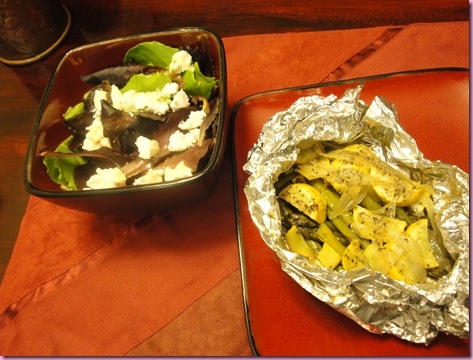 Veggie pack + salad with goat cheese + a thousand unpictured Triscuits as I cooked 😉
The pilot's: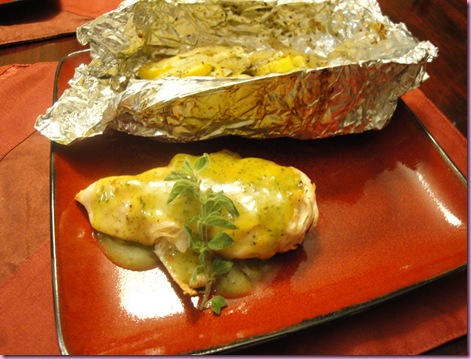 + vino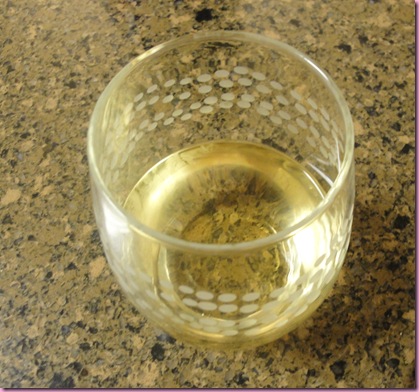 After dinner, we hit up Targizzle for copious amounts of sunscreen and a floppy hat for our Bahamas trip 🙂
This morning, we woke up pretty early and did the Insanity Plyo workout together. It was AWESOME. The pilot's a great workout buddy (even though he's a goofer) 😀 He said it was the hardest workout he's done since Army airborne. I'll post the Week 4 Insanity review later today.
Bfast: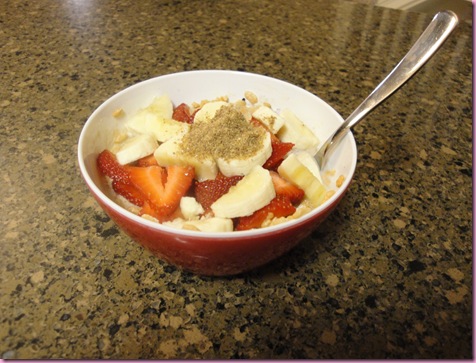 -1.5 servings brown rice cereal
-2 T brown rice protein (I miss my Sun Warrior)
-1 C almond milk
-1/2 banana
-strawberries
-1 T flax
Perfection.
We just got back from our neighbor's funeral. LOVE this lady and it was such a beautiful service <3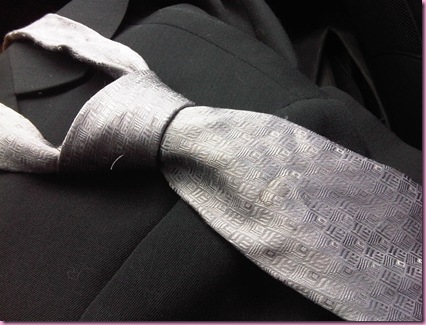 (I'm a master at tying ties haha)
and we're possibly going to a one-year-old's birthday later today. Circle of life, eh?
But first, this little monkey is getting a bath.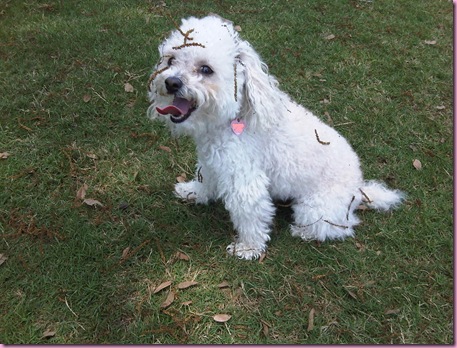 See ya later on with the Week 4 Insanity re-cap 🙂
xoxo
Gina
Happy Birthday to my cousin Steph! <3