Hi friends! How are ya?
Philly is GORGEOUS <3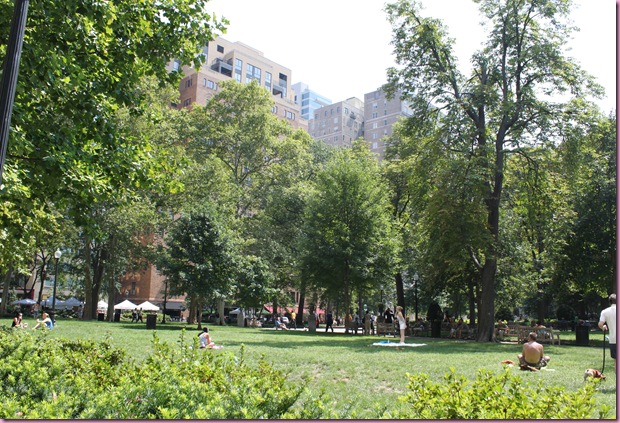 We made it in late last night (after our mild travel snafu), grabbed a cab and headed to the hotel.
The room is super clean and lovely.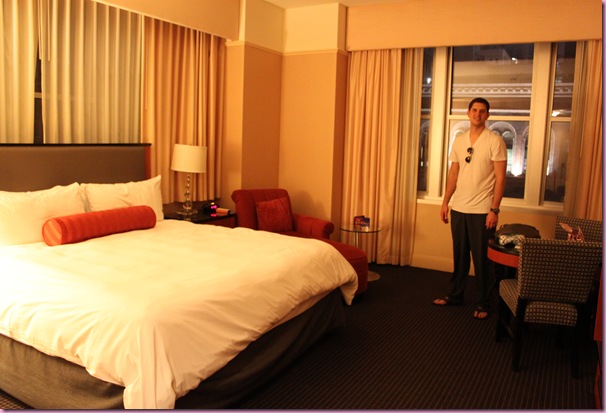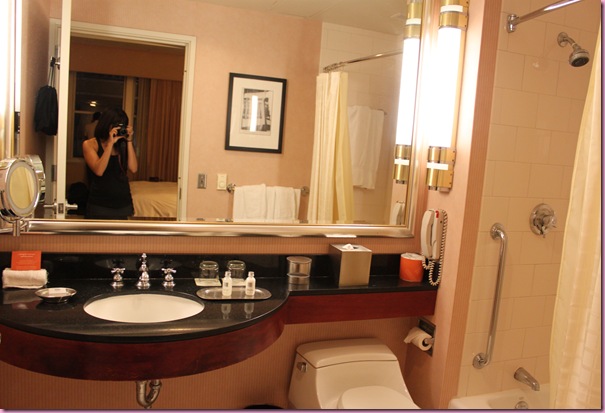 + they have a Keurig! I've been wanting to get one, so it will be fun to play around this weekend and see if it's a worthy investment.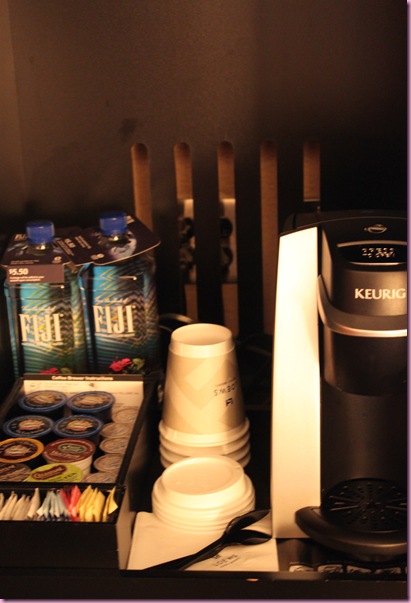 [$5.50 for a bottle of Fiji, however, is not]
Of course, we ordered midnight room service. In between flights, we didn't get to grab dinner so we were starvin'.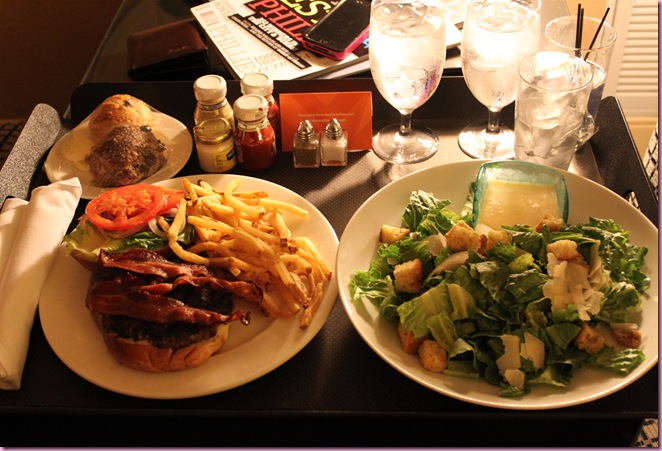 Giant Caesar salad beast for her, bacon cheeseburger for him 🙂
This morning, the Pilot slept in and I went over to the HLS events. I love going to blog conferences and summits when I can- it's always fun to see old blog friends again and meet new ones 🙂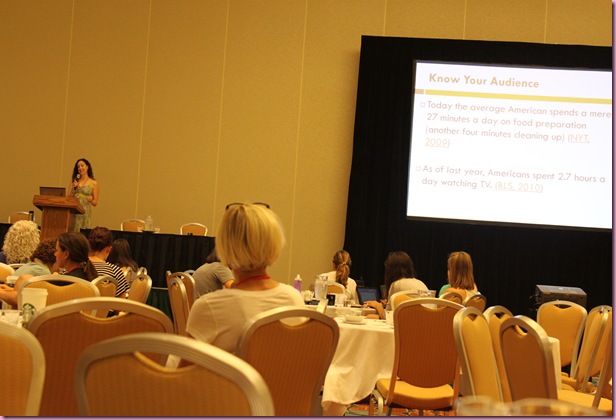 After an awesome session on How to Write a Better Recipe, I came back to the hotel to get the Pilot so we could go explore the Reading Terminal Market with Gabriela.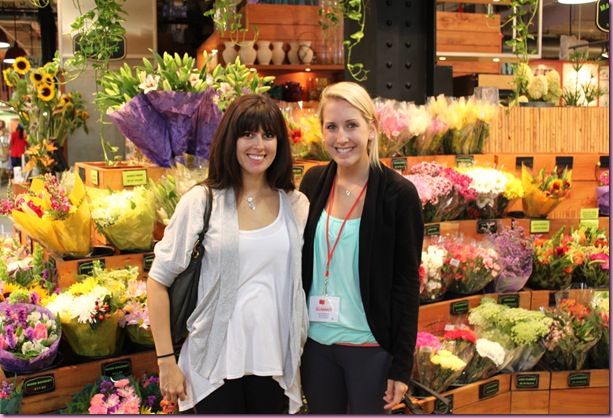 It was AMAZING- so many unique vendors and stands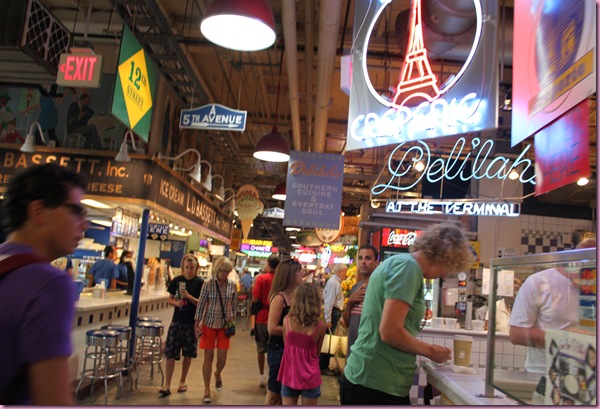 with a variety of ethnic foods, baked goodies, spices, chocolates, meats, cheese, coffees, flowers, produce…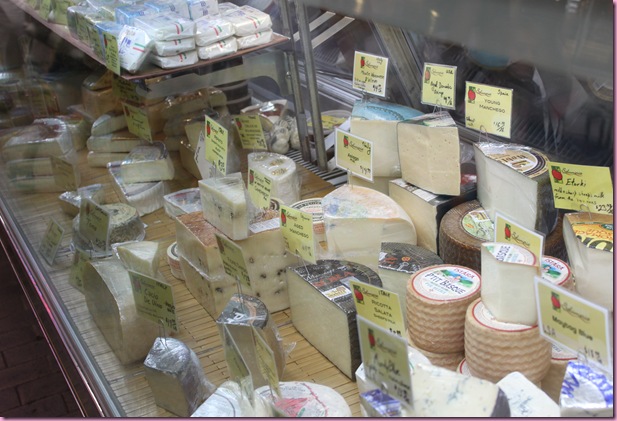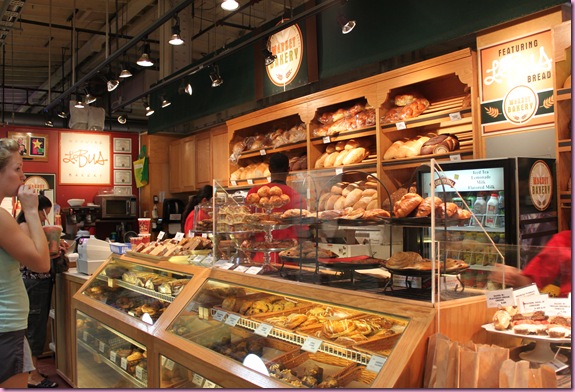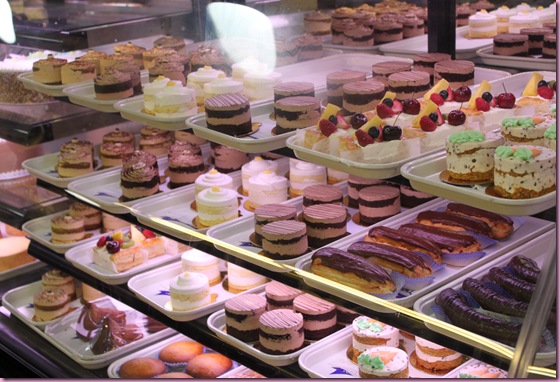 + pretzels!!! These are the REAL DEAL.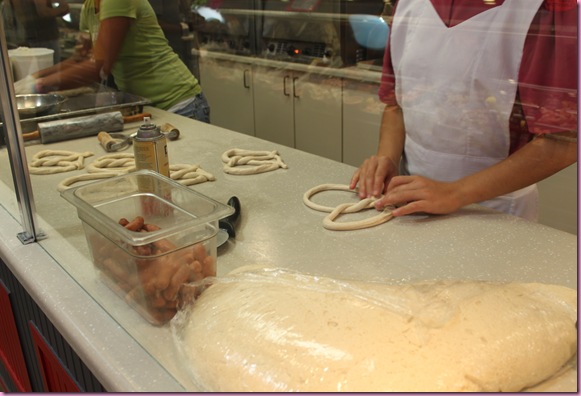 The Pilot and I watched a "How it's made" show about pretzels a couple of weeks ago that was randomly on. Did you know 80% of the nations pretzels come from Pennsylvania? Aaaaand a fast pretzel-twister can twist 40-something pretzels per minute. Mad skillz right there.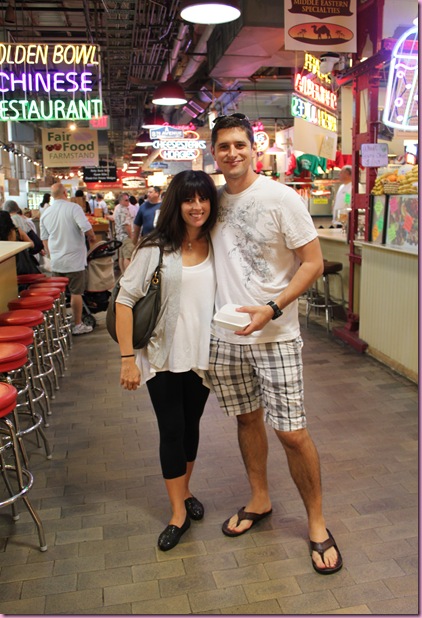 I'm having a blasty so far 🙂 Heading back to the afternoon events right now, but I'll see ya later this afternoon with farmer's market pics <3
Hope you're enjoying your Saturday!
xoxo
Gina
Something to talk about: Have you ever been to Philly?? Any must-sees or must-dos over the next couple of days?