Hi friends 😀 How was your day?? So glad you liked the banana bread recipe and the Livewell promo- we've almost sold out already! My day was bueno- I ended up team teaching a super sweaty Zumba class and taught my first LaBlast class. I was so lucky to have an amazing group –they were so excited and enthusiastic, and picked up the steps quickly- and it was a lot of fun.
So… I am a creature of habit.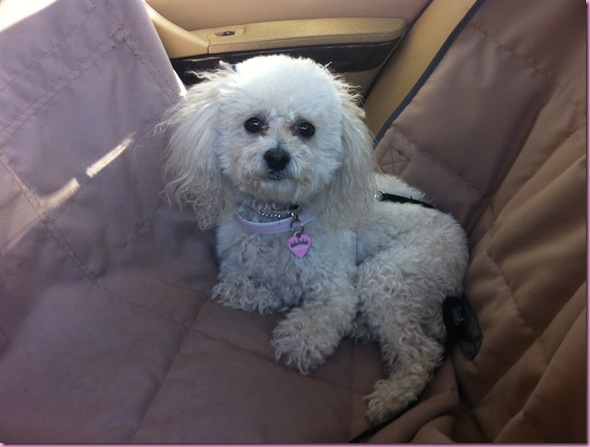 I always put my right shoe on first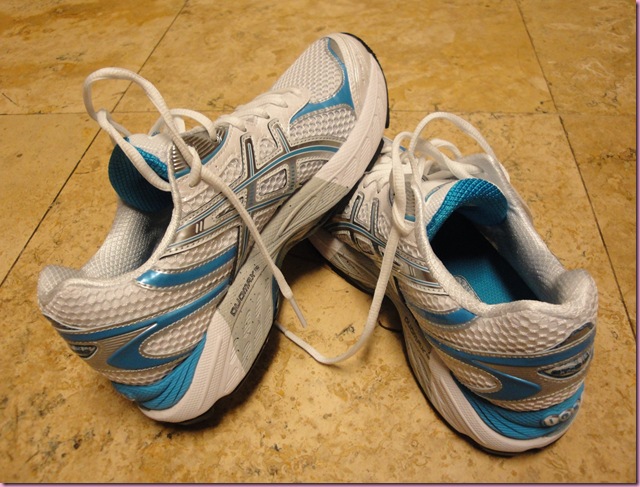 Eat each part of my meal separately (even the toppings off sandwiches and pizzas, and then the bread itself)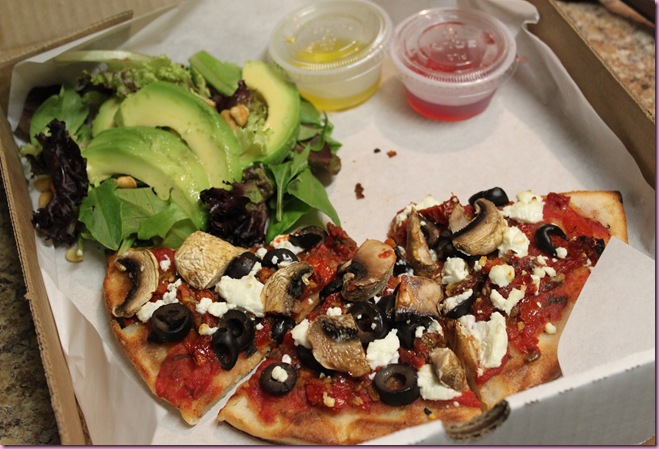 Sleep on the same side of the bed, always
and even though things are crazy, still manage to keep a routine for the most part.
But it's also good to shake things up a little bit…
Like by showering at night instead of the morning, and waking up with hair that looks like this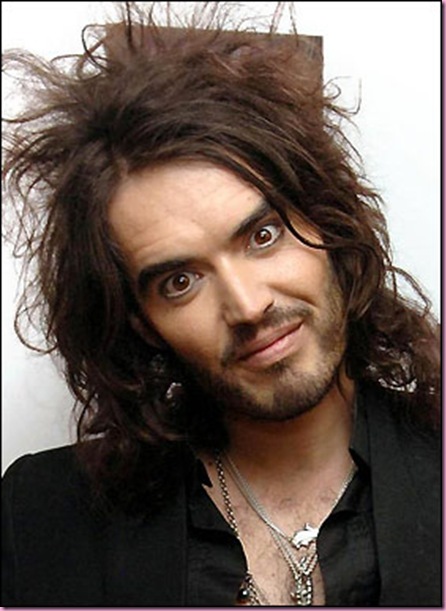 Source
[works for him, notsomuch for me]
teaching Zumba on a Thursday [I usually teach Saturday Zumba but got to double up this week]
and celebrating Indian Food Wednesday… at a sushi restaurant.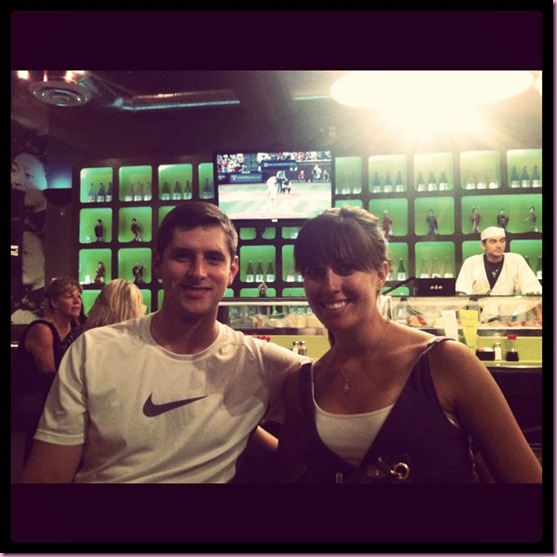 I just wasn't in the mood for Indian (so weird) and the Pilot and my brothers were dying for sushi, so we hit up Sushi Garden last night.
They moved to another location and majorly upped the swankiness factor.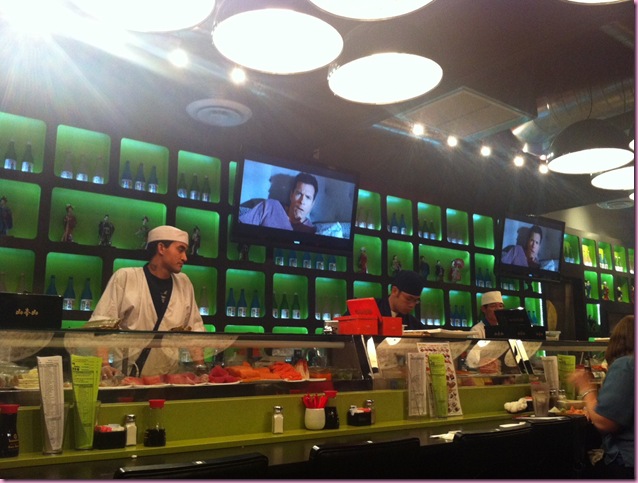 Sadly, what they gained in swag, they seem to have lost in service, but at least the food was good.
We dined with Kyle, Meg and Trev 🙂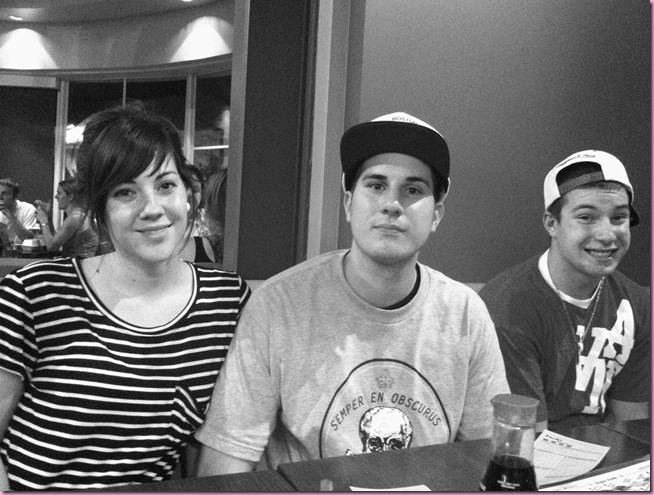 I had a bowl of miso soup with a house salad- one of the best salads with ginger dressings I've had. The lettuce was actually dark green (instead of white) and fresh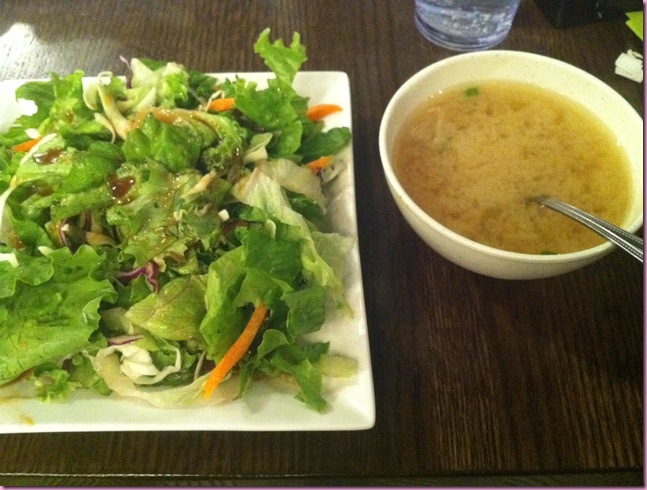 + hibachi shrimp and veggies, no rice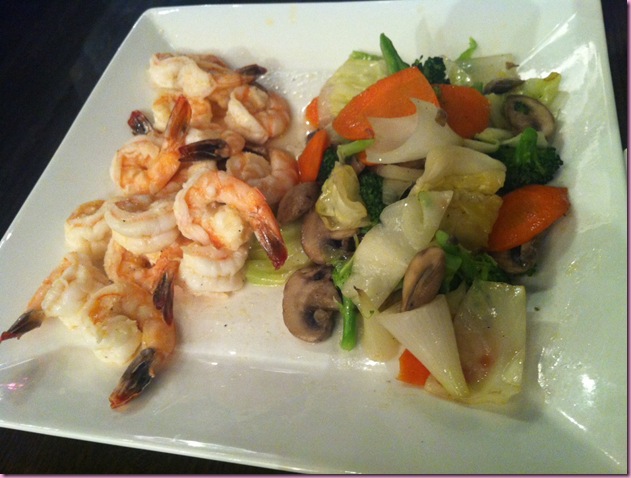 + two bites of a California roll while I gazed longingly at the salmon sashimi.
I've also realized that I've been in a major routine when it's come to my workouts.
For the most part, I teach the same classes each week, Saturday being my intense day
TurboFire
Walking or Elliptical
Weights
Yoga.
Definitely time to change around the order of things, look at my muscle split for weights and re-evaluate, and maybe add in some other faves like Pilates and… the stairmaster.
Tonight the Pilot and I are going to chill, take Bella to the park and then go for a swim. I use the term "swim" very loosely 😉 For me, swim = doggy paddling in between floating on a noodle.
See ya in the morning!
xoxo
Gina
Why changing your routine is good for your brain:
One good suggestion for improving your brain function in everyday life: Get out of that rut. At work, many people follow the same routine every day: Get coffee, sit down, check eBay, get more coffee, return e-mails, take bathroom break, do paperwork, call client, grab lunch, get yelled at by boss, and so on.
Of course, only your boss can tell you how to do your job, but I'd like to suggest that you switch up the order every once in a while.
Following the same routine every day will not stimulate your hippocampus-the part of the brain most responsible for memory. To keep your mind active, simply try to vary your routine at work or at home. Start with calls to your client, or write your report first instead of last. Whatever your normal routine is, change the order