Heyyyyy 😀 How ya doin? Thank you SO much for all of your kind and lovely comments regarding the fact that I was robbed of my Zumba. I can always count on ya'll to cheer me up 😀
To make things even better, today was full of goodness:
1. A glorious smoothie from Main Squeeze with Vega Smoothie To-Go (vanilla almondilla flavor, from a baggie in my purse), strawberry, banana, apple juice and almond butter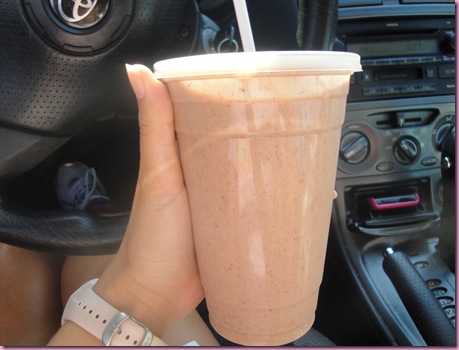 2. A 3 egg white puff with the most ridiculous hoity toity goat cheese from Whole Paycheck. All I needed was a little sliver- it is SUPER rich and creamy.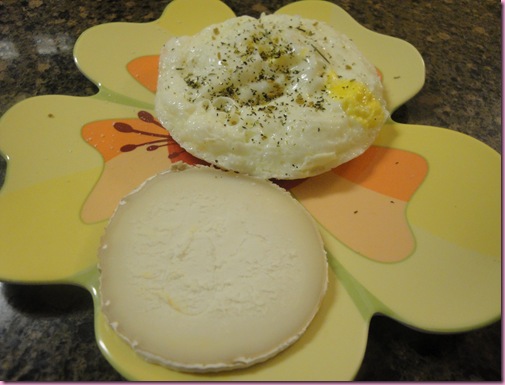 3. I sold my car!!!!! For now, I'm driving Jeni's pilot's SUV until I get my new wheels (either tomorrow or Thursday at the latest). A lot of ya'll keep asking me to post what my new car is, but to be honest, I feel weird doing that. So here's a pic of my old car, that I said goodbye to today.
Goodbye Celi. You were good to me <3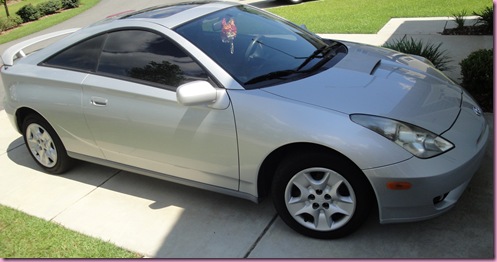 4. INDIAN FOOD! Indian Food Wednesday came a day early this week 🙂 If you enjoy Indian food sometime today or tomorrow, send me a pic and I'll include it in my Indian Food Wednesday lovin' post 😀
I want to swim in the buffet. With mouth wide open and a roti raft, since I can't swim very well 😉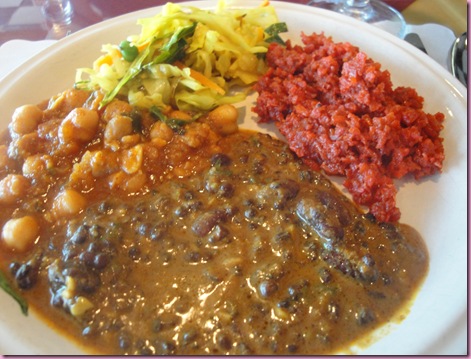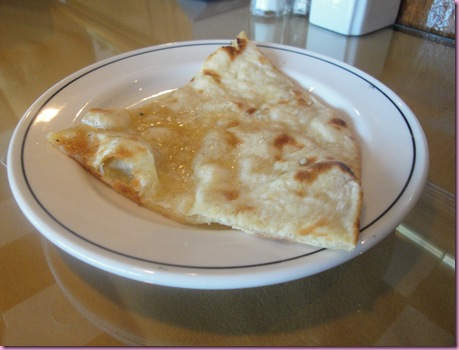 5. Ani's new cookbook! The same one I'm giving away 🙂 Keep those entries coming– winner will be posted tomorrow AM.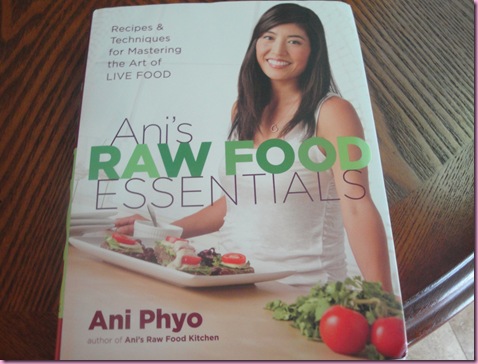 I CAN'T WAIT to make some of these recipes.
6. A baller iron pumping workout with Jeni.
Shoulders, Chest, Triceps, Abs
| | |
| --- | --- |
| 5 minute Cardio Warmup | Elliptical, level 6 |
| Circuit 1: V-rope tricep pressdown/ Straight bar shoulder press down | 40 lbs/50 lbs; 3 sets of 12 |
| Circuit 2: Barbell upward rows/Full push-ups | 20 lbs/Body weight; 3 sets of 12 |
| Circuit 3: Supine dumbbell chest press/Side crunches | 8 lbs each/Body weight; 3 sets of 12 |
| Circuit 4: Bench crunch/Tricep dips | Body weight; 3 sets of 12 |
| Total time: 45 minutes |   |
|   |   |
I'm off to work- 4 training appointments and I'm going to get some cardio in, too.
Have a great night!
xoxo,
Gina
Something to talk about: What's been *good* about your day? Let's get some positive energy flowing around 🙂
Today's tip: Try doing weight exercises with dumbbells that you would usually do with barbells and vise versa, and use the pulley cable system for some of your favorite dumbbell moves. It's an easy way to make a change in the usual routine and confuse our muscles into getting stronger and leaner.