Hi friends! How's your Friday going?
I'm sky-blogging right now –gotta love gogo in flight wifi 🙂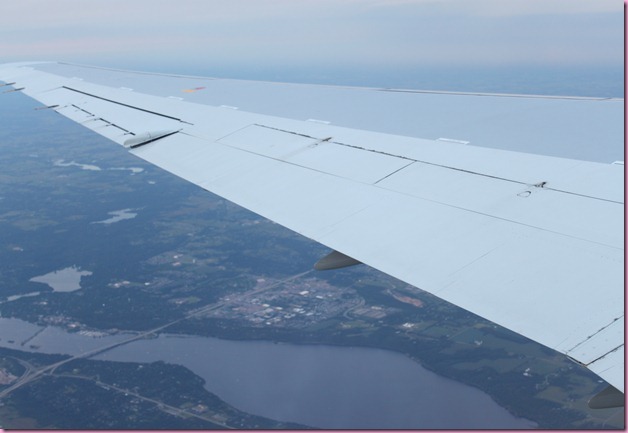 It's actually the time we were supposed to be at the Tucson airport, and we're already more than halfway to Philly!
How did that happen?
I totally goofed up what time I *thought* we were supposed to leave.
The Pilot loved it, haha.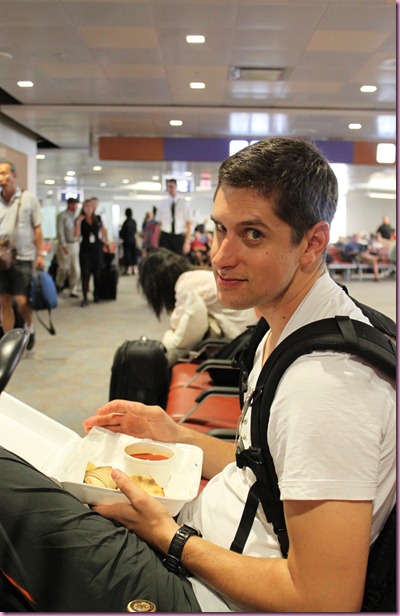 He had just arrived back from home from a massage this morning, I was super schweaty from just finishing TurboFire and he said "Hey, what time does our flight leave?"
"4:50. I think."
"Maybe you should check."
"Nah, I'm pretty sure. If you need to go into work for an hour or so that's cool- I'm going to shower, get my hair done and then come home and pack."
"Please check what time our flight leaves."
I checked on my phone and discovered our flight was leaving at 1:15.. not 4:50. It was 11:20 when this happened.
It was a little bit of a frenzy to take the fasted shower known to mankind and get packed –I'm sure I forgot critical things.. for sure including my vitamins and some pajamas- but we made it. Barely.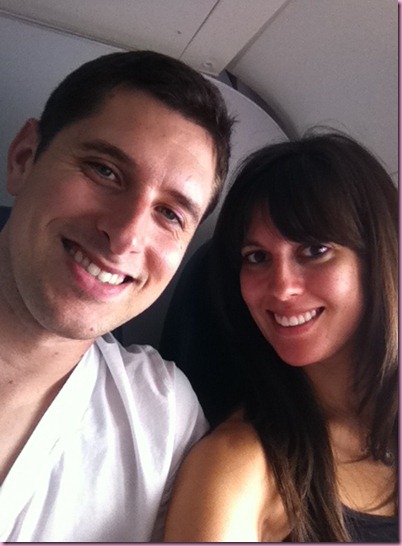 Flight buddies 🙂
We actually had a second to grab some food at the Tucson airport, so I rolled with a large seaweed salad: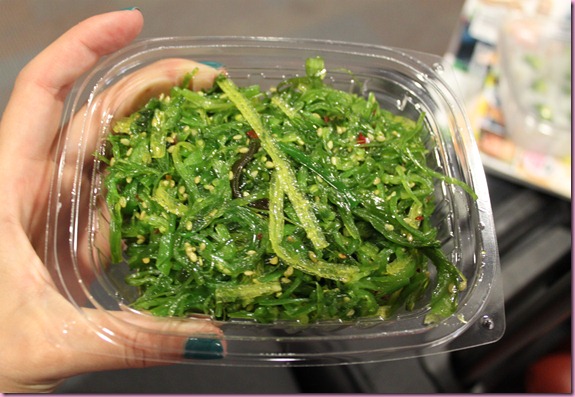 and a vegetarian sushi roll.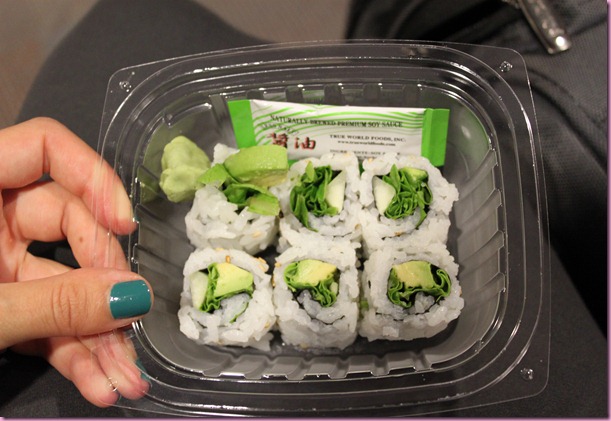 I've also had some dark chocolate and raw nuts, but I'm ready for some *real* food. In my dreams, a gluten-free cheeseless pizza and a large green juice would appear right about now.
Reading materials: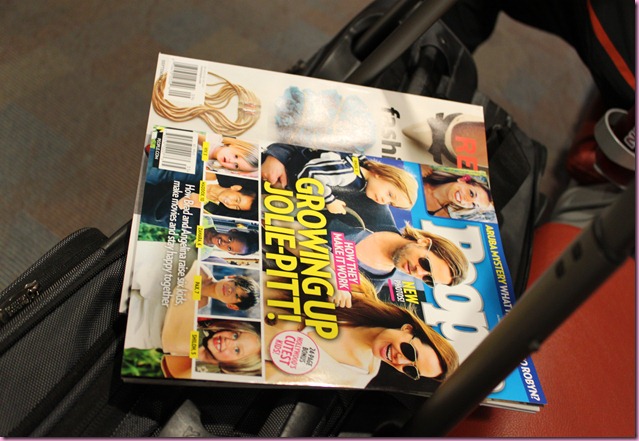 Time to practice downward facing eyelids for a little while

See ya in Philly!
xoxo
Gina