Sup bloggies <3 Hope your almost-Friday is treating ya well!
I got up nice and early for a wicked legs workout.
Before leaving the casa, I grabbed a Vega Bar (one of the samples they sent me)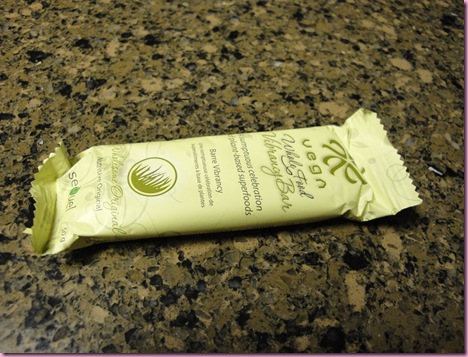 I seriously love these things. The crunch makes it, and the nutrition stats are wonderful.
And some millet because I'm obsessed: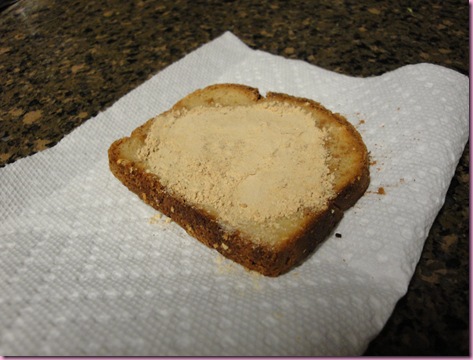 With maca and cinnamon on a fancy paper towel plate.
We had a great legs workout –I'm gonna feel it tomorrow!- and then I came home to do some cookbook reading and drink a sludge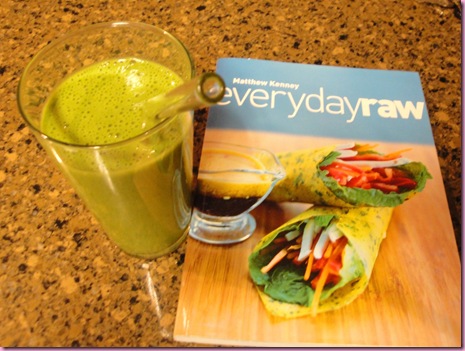 (for all of you raw newbies out there, Everyday Raw is an awesome starting point. I also love Ani's Raw Food Kitchen)
Next, I got to work making my clients' lunches. It was easy, since I did all of the prep last night!
Natalia Rose's Suddenly St Tropez salad with greens, spiralized beet, oregano, sundried tomatoes, fresh organic grape tomatoes and basil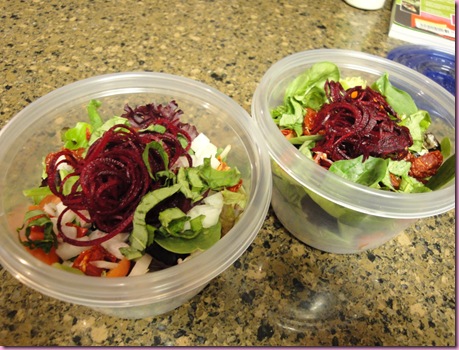 And the best part of the meal RAW PIZZA!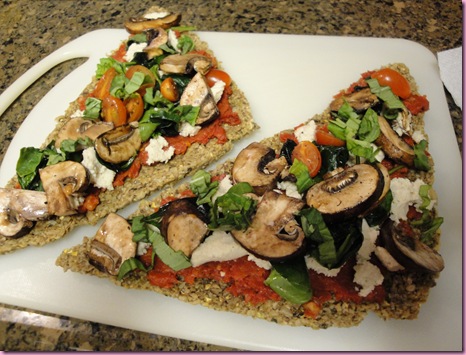 I was so happy with how well it came out- I really hope they like it. I made a flax, sunflower seed, Italian seasoning, yellow squash and garlic crust last night (sorry that I don't have a recipe for ya… I was winging it)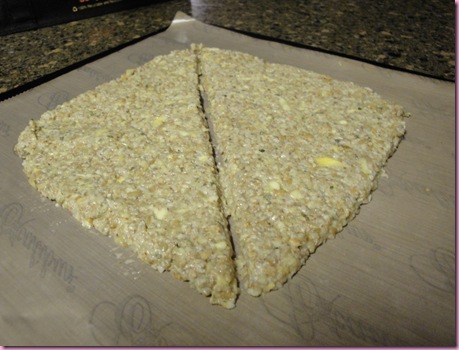 And also made a sundried tomato marinara sauce and cashew "cheese" before going to bed.
This morning, I put some mushrooms and grape tomatoes in the dehydrator (with balsamic, olive oil, salt and pepper), then all I had left to do was assemble.
Packed up and ready to go: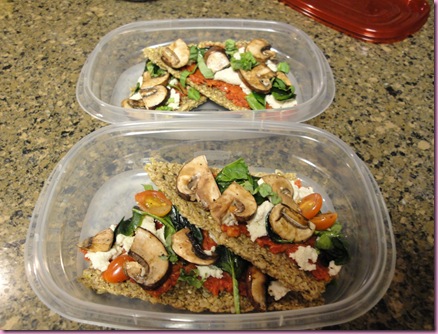 Yum, right? 😀
I had two training appointments and am finally back at the casa for a few hours before going back to work for a cardio sesh and more training appointments. Going to do some work on the computer and answer emails (!) then, who knows. I know I should be a cleaning machine but everything in my heart (and the rain!) is telling me to lay on the couch and watch Jersey Shore. We'll see what happens 😉
And, just in case there was any speculation that almond butter and I aren't together anymore,
we are.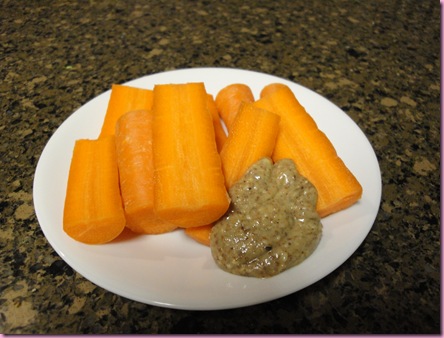 We're still very much in love 😉
See ya tonight!
xoxo,
Gina
Today's tip: Whether you do should do cardio or weights first depends on your goals. If your goal is to lose weight, complete your cardio first and then do your weights sesh. If your goal is muscle building or toning, I recommend warming up with 5 minutes of cardio then doing weights, followed by the rest of your cardio. Whichever you decide to do first is what will take the most energy from you, and you will always have more energy at the beginning of your workout. Of course these are general guidelines- always do what's best for you <3