Hiiiii 😀 Happy Friday! Anything fun planned for this weekend?
I pretty much disappeared from the earth yesterday (hardly tweeted or facebooked!)- I was under the weather, and so was Bella. I left the house to take her to the vet –she's much better now- but spent 90% of the day crawled up on the couch watching old episodes of Grey's Anatomy. Thank you so much for the beautiful anniversary wishes! They definitely made me feel better, along with these gorgeous flowers from the swoon master himself.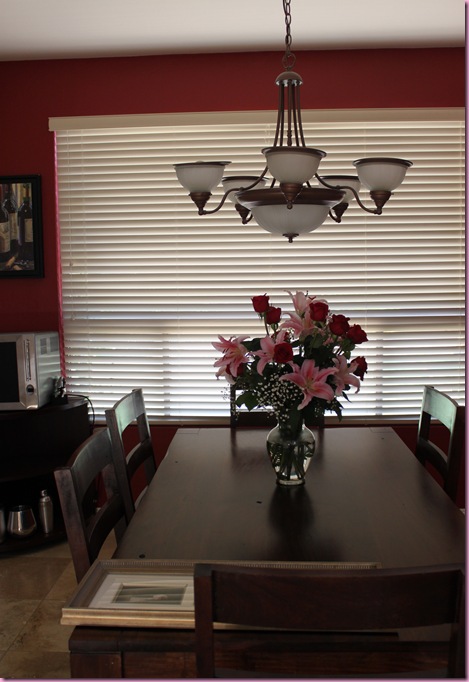 Roses + stargazer lilies, which are making the house smell heavenly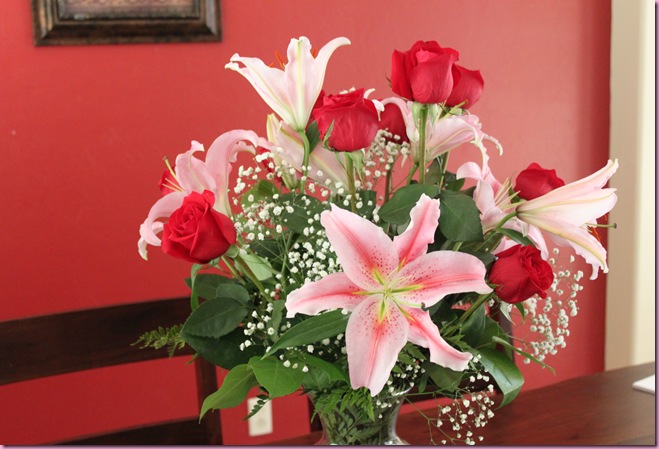 Gorgeeeeeous.
When he got home from work, I didn't look like I was going anywhere (still in my jammies), but he said that I'd have to eat dinner anyway and coerced me to go to a late-night Melting Pot dinner.
He's tricky like that 😉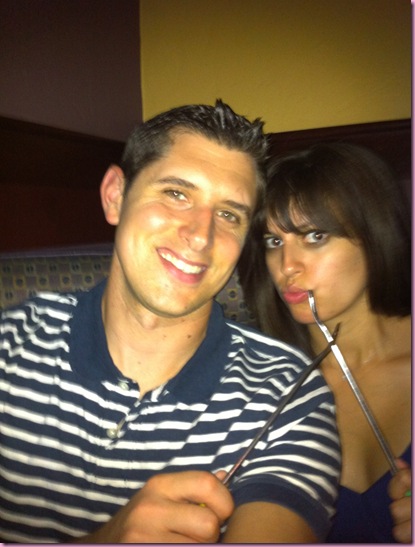 We love Melting Pot for an anniversary spot- they even put roses on your table, which you can take home, take a photo of you (we still have one from our first anniversary) and a card. It's pretty cute.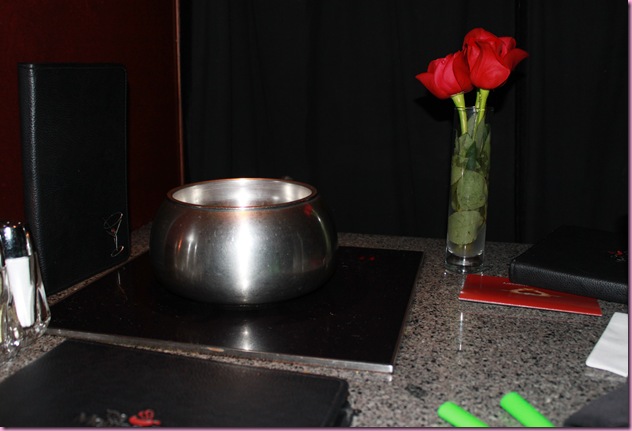 We got the usual "Big Night Out" (go big or go home, eh?) with the usual appetizers and a spicy cheese dipping sauce: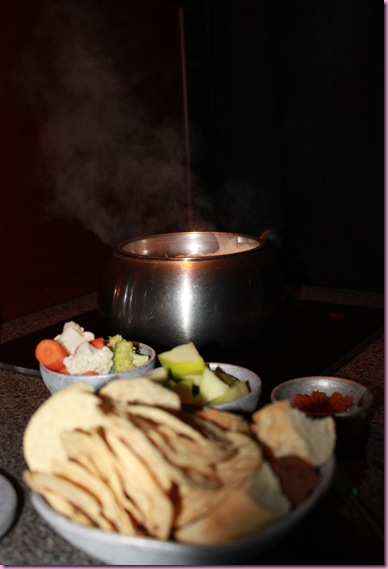 [My fave were the green apples and carrots]
Salad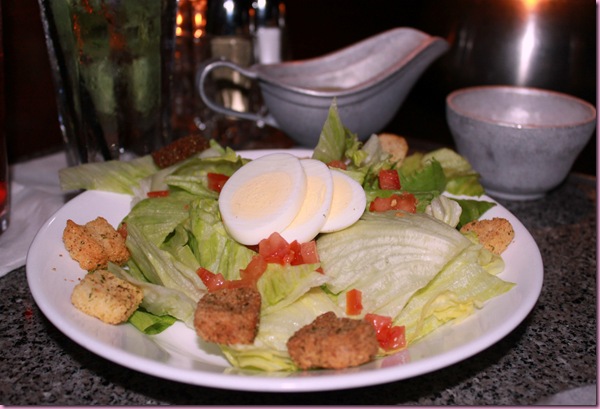 main course + all the dippers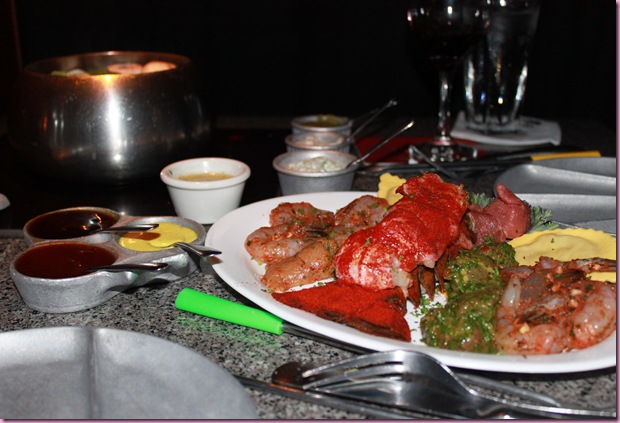 We have our cooking strategy down to a science: order extra shrimp instead of the pork, cook the veggies and seafood first (we share the shrimp and lobster), and then I help the Pilot cook the meat (chicken and beef) for him to eat.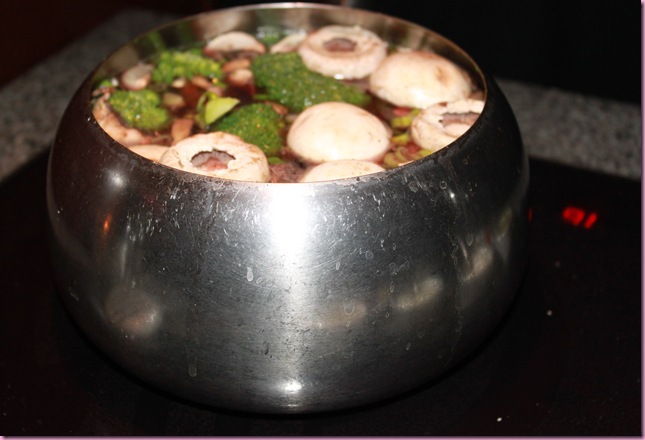 and the *other* main course 🙂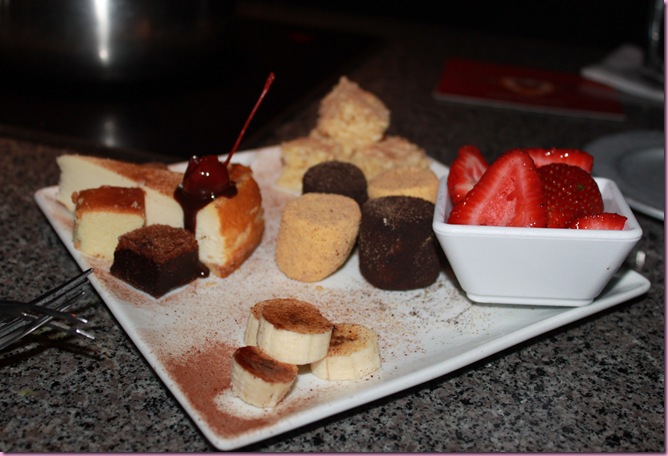 Dessert!!
The Pilot kept moaning about being full, but I tried to explain to him that sometimes dessert is just something you eat. Not something you necessarily have to be *hungry* for 😉
For our chocolate fondue, we rolled with dark chocolate and peanut butter. In my dreams, I'd like to swim in it with my mouth open. It would burn my skin, but that's a risk I'd be willing to take 🙂
Since it was a special occasion, they put us in one of the "curtain booths" which has a curtain that closes it off. It was kind of weird to not be able to see any of our neighbors, but I'm pretty sure they could hear us chatting and joking around.
It was a wonderful dinner.. I'm glad he dragged me out of the house for it <3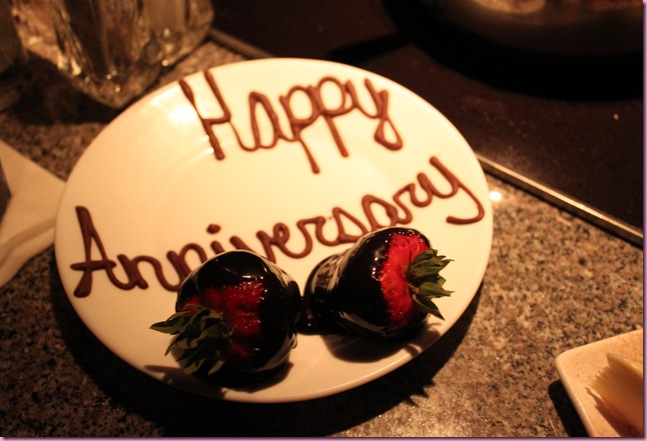 Tons on the agenda today! We leave for Philly this afternoon and I haven't packed a single thing. You know what we say about waiting until the last minute…. [then it only takes a minute]
See ya from the airport!
xoxo
Gina