Hi! Happy Monday! How was the weekend? Any fun adventures?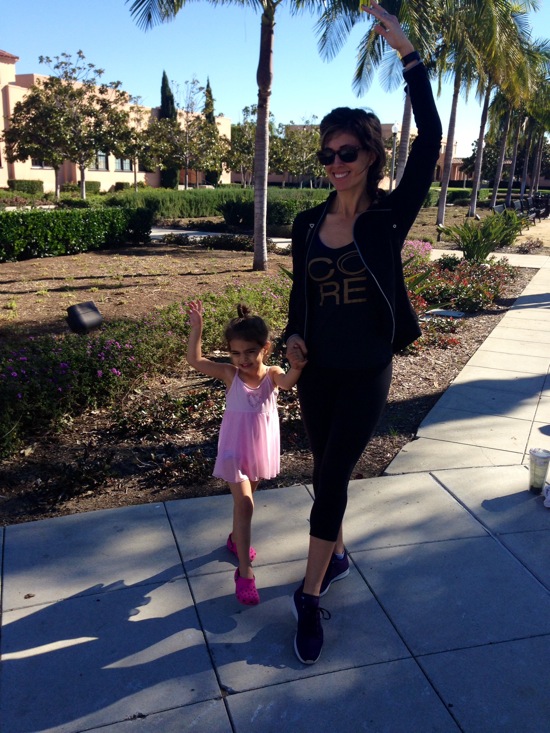 (Hanging out with my favorite little ballerina)
Friday afternoon, Liv and I had a lunch date with Whitney and Wynston. True Foods is always the answer.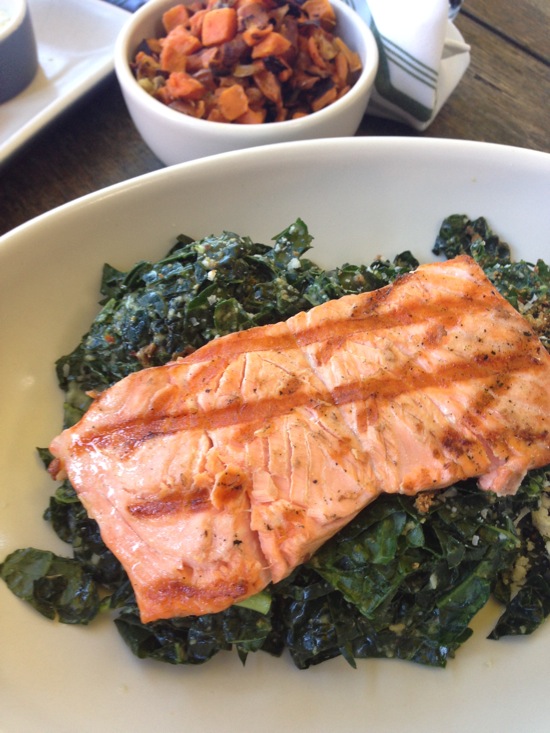 (I get the same thing 99.97% of the time: kale salad, add salmon, sweet potato hash.)
Later that night, we went over to a friend's house for dinner. She had planned to grill some chicken, burgers, and sweet potatoes (she knew we were on our little detox, I was spared the awkwardness of telling her about it) and asked me to bring a salad. I made this awesome kale salad since it tastes better after sitting for a little while (instead of wilting to soggy city like most dressed salads), and love the creamy savory dressing.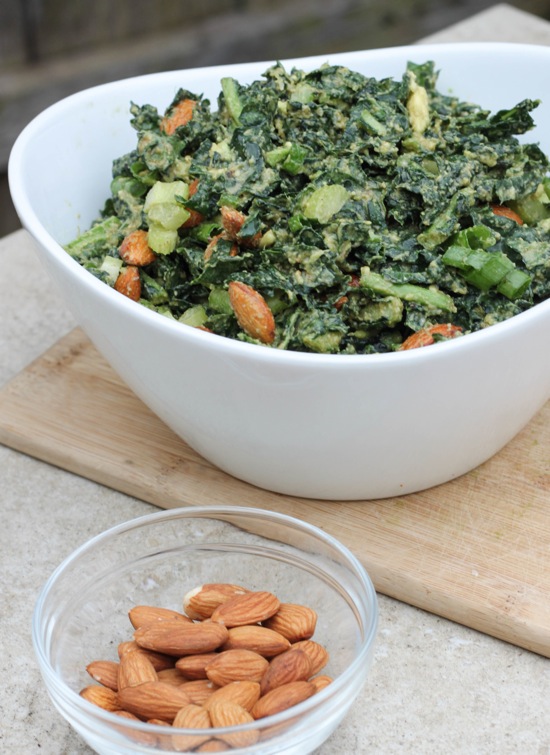 I didn't want to be "that weird kale girl," so I also brought a pan of brownies.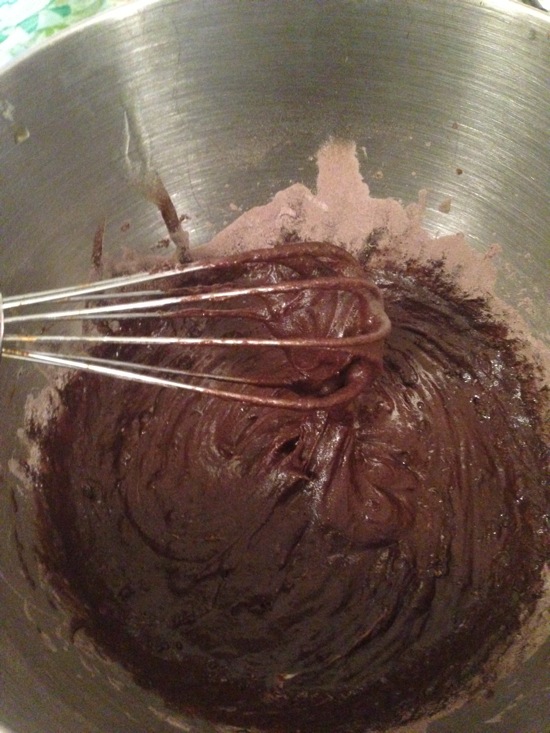 (Boxed mix. We fancy.)
Saturday morning was a training session, Zumba, Liv's ballet class, and hanging out at the house. Saturday night, we decided to grill a glorious dinner: scallops, roasted garlic potatoes and house salad with vegan Ranch dressing. Quite an amazing feast! I originally planned to wrap the scallops in bacon for the Pilot, but since I couldn't find the skewers, I made bacon on the side.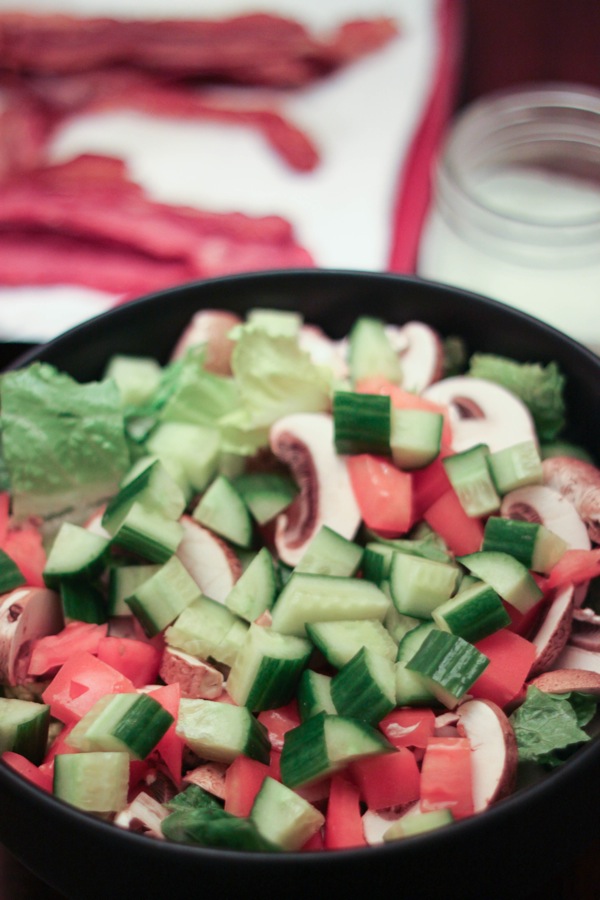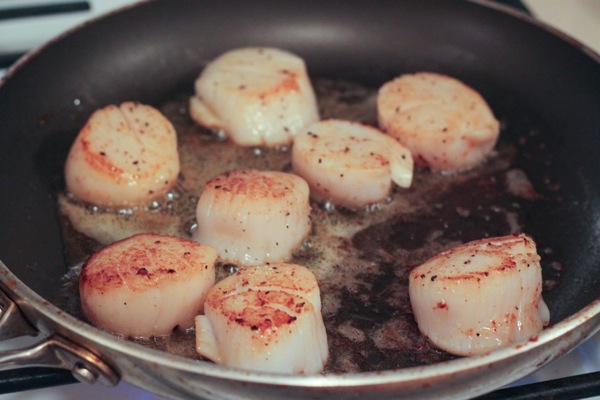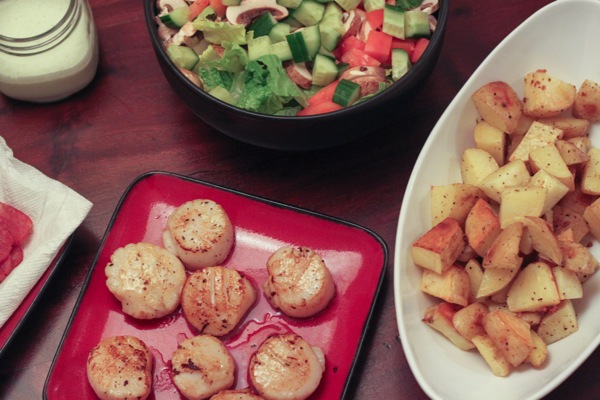 Yesterday, we surprised Liv by taking her to see Fancy Nancy: the Musical. She looooves the Fancy Nancy books, and a Twitter friend let me know that the musical was coming to Casa del Prado at Balboa. It was so cute! The Balboa Junior Theatre is extremely family-friendly: they allow snacks, waters, and it was a sold-out crowd of families. The kids who performed were so talented and the show was the perfect length at one hour. Youth theatre productions have a special place in my heart, since they were a huge part of my childhood and high school life (I was a musical theatre major before I switched to Finance). I was excited to take Liv to the show, and she absolutely adored it. We will definitely be back to check out future productions!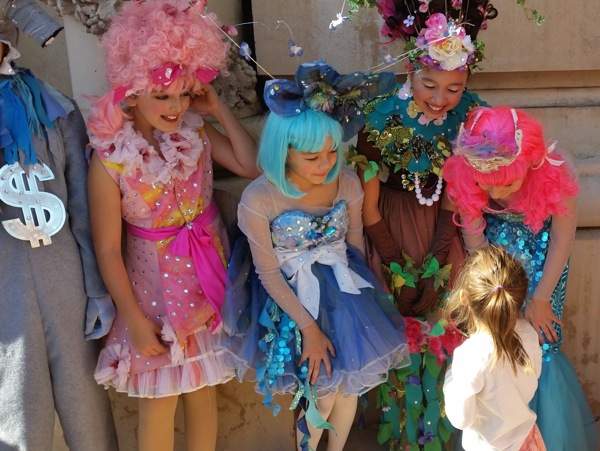 Spent the rest of the afternoon walking around Balboa: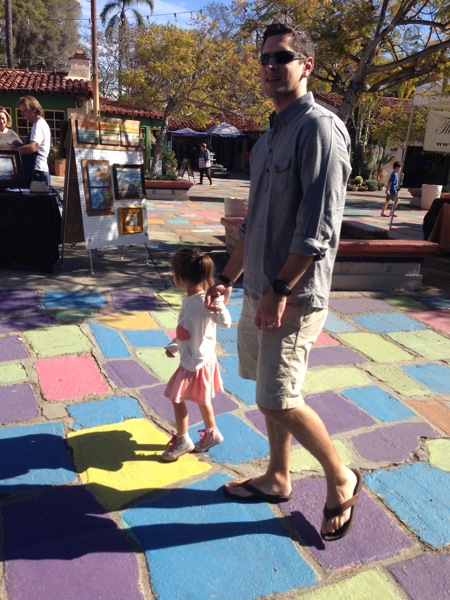 exploring the art exhibits, listening to live music, and riding the historic carousel. I had no idea they did this, but they hang a wooden lever down and riders can grab rings from the lever. If you get an iron ring, you throw it at a stuffed animal to knock it down; if you get a brass ring, you get a free ride.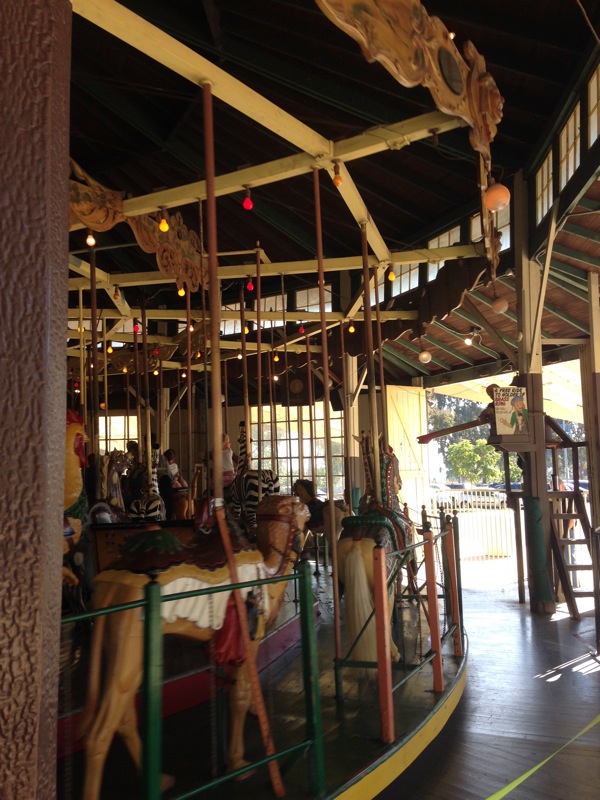 Not a bad way to spend a Sunday. 😉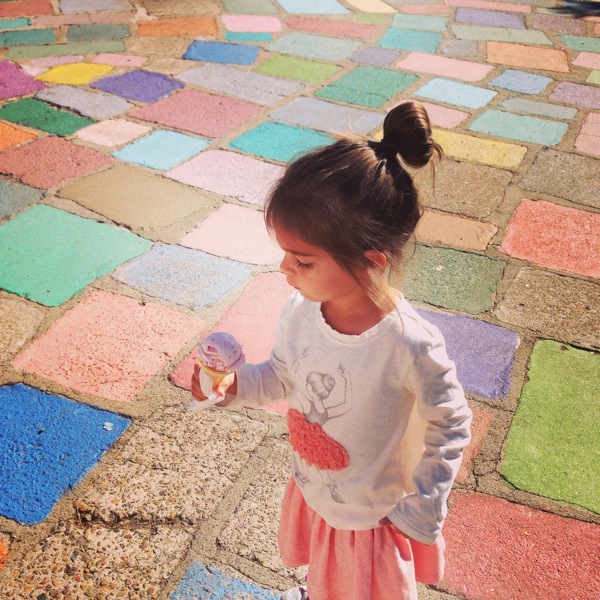 Hope you had a great weekend, too! Time to get ready for BODYPUMP. See ya later today!
xoxo
Gina
What hobbies did you do as a kiddo? Is it something you still do and enjoy today? What's on the workout plan for today? Don't forget that Winter Shape Up starts in exactly one week!