Kale Caesar! One of my favorite quick and easy salads.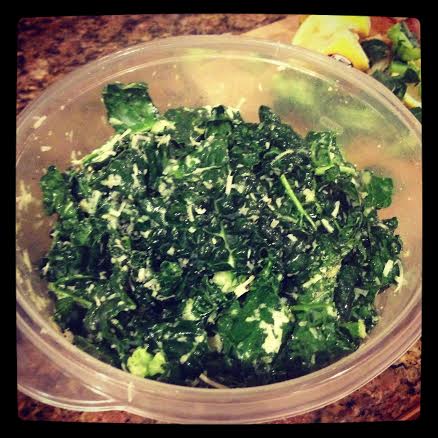 (Sorry for the blah picture. Our kitchen lighting at night is a little rough.)
All you do is mix 1 cup of your favorite hard white cheese -I rolled with the giant manchego mountain we're climbing-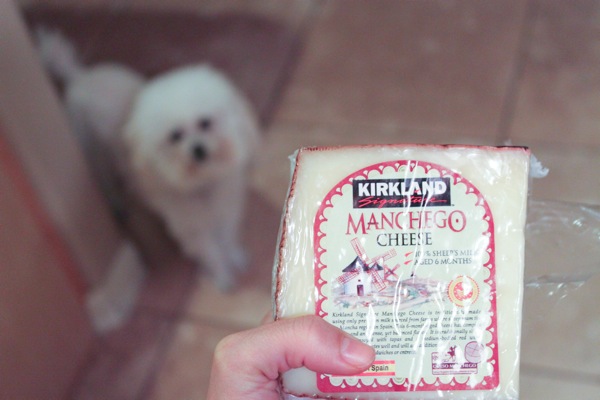 chopped anchovies in olive oil (I think the can is 1.6 ounces?), juice of 1 lemon, 1 finely minced garlic clove, salt pepper and a drizzle of olive oil. I massaged the mixture into the kale to break it down a little, and topped with a little more shredded cheese. Garnish 😉
Dinner was a team effort last night. The Pilot grilled some BQQ chicken drumsticks while I made the salad and sweet potato hash.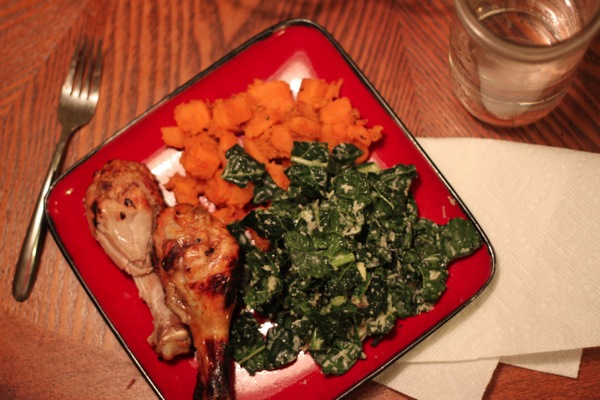 We've been enjoying chicken drumsticks on a weekly basis over here; Livi LOVES them. I'll cut the meat off the drumstick for her and she'll "dip dip" into BBQ sauce. She also loved the sweet potato hash and kale salad.
After she crashed for the evening, this is what happened:
(How insane is that choreo?!)
Usually after her bedtime, it's a blitz to get some writing and/or chores done, but last night, I rode the spin bike for 30 minutes, choreographed a new Zumba dance (using the song above) and shared a chocolate bar with the Pilot while catching up on blogs. A night of rest is good every now and again 🙂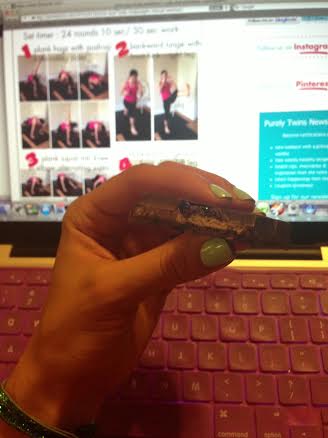 (The TJ's PB&J chocolate bar is AMAZING!!!! Reading Purely Twins in that photo)
I was excited to tell you guys about a new meditation technique I tried before bed, but I ended up having crazy nightmares and slept horribly… so there's that.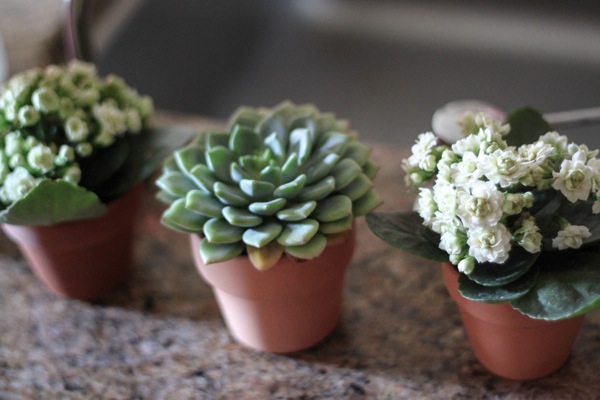 How do you wind down before bed?
Favorite quick salad recipe?
Hope you have a wonderful day <3 See ya later with a burpee post! 
xo
Gina