Hey guys! How's your day been?? Hope you've had a fabulous Tuesday 😀
I started mine off with some Perfect Protein Pancakes: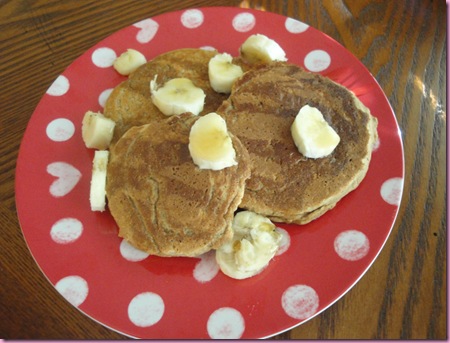 and a ride on the spin bike.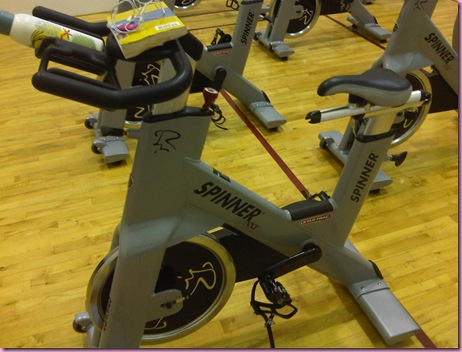 I was super stoked to put together a solo spin sesh for you guys, but I couldn't do it.
Mistake #1: I didn't make a new playlist
I had a boatload of Glee songs on the iPizzle, which were fun, but I really needed some new music for motivation. My chihuahua-sized attention span kicked in, and it wasn't my greatest spin workout.
I miss Shaun T.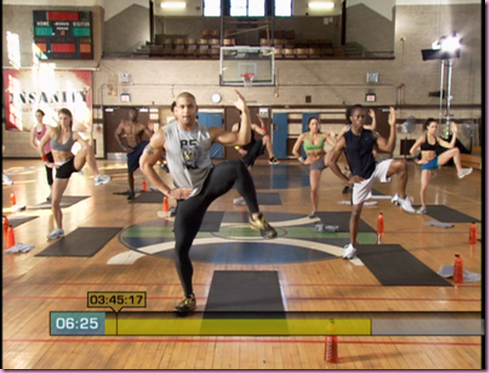 And his leggings, heh heh 😉
I'm taking a recovery week from Insanity this week since I start Month 2 on Monday. I repeated Month 1 so technically it's my "Month 3", but I really miss having someone to motivate me. Note: "Recovery week" doesn't mean "do nothing week"- it just means to take a break from Insanity and the jumping, pushups and bounding.
Usually I'm pretty dang good at motivating myself, but today wasn't the day!
After my mediocre spin sesh, I went to the library for some books.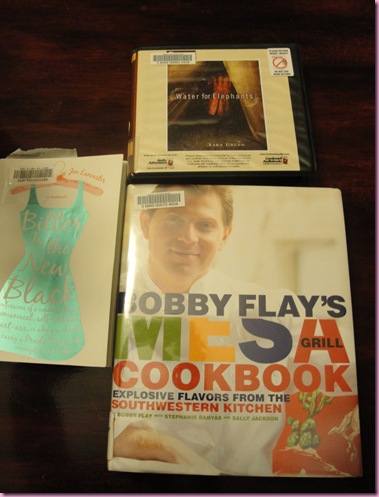 So stoked. I can't wait to make some of this goat cheese queso from Mesa Grill…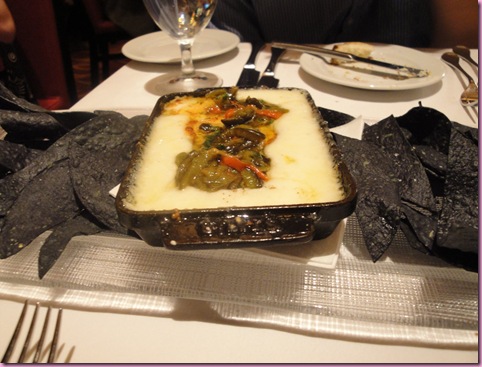 I'm salivating just thinking about it…..
Made a smooooooothie and did some work: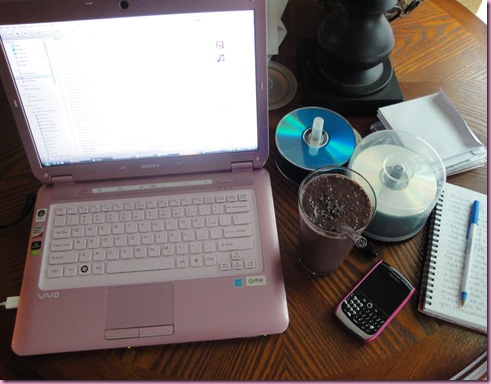 (Upcoming: Promo for the Glass Dharma straws on THURSDAY! Wahoo!!)
And then meandered up the the yoga room to get my stretch on.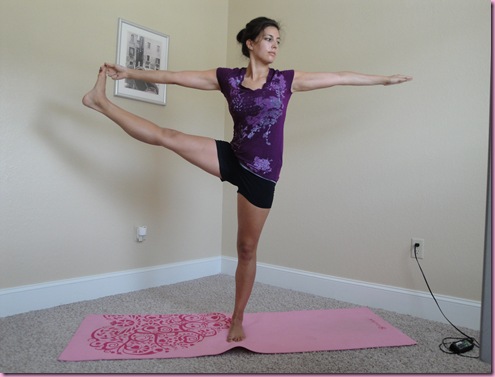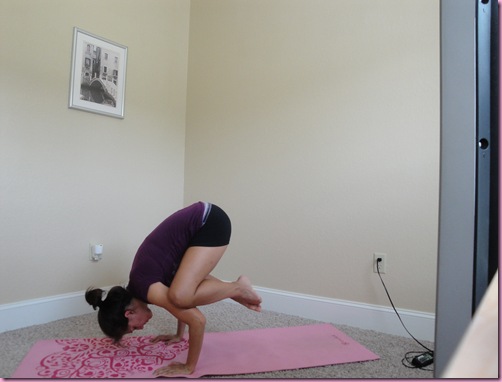 I did about 40 minutes of a 60 minute YogaDownload.com Power Yoga #1 podcast and called it good.
Self timer bloopers:
To be 100% honest, I'm a little blah with the workouts this week.
Doing Insanity has been something fun and *new*, and since it's an off week, I feel so blah going back to my old routine. It makes me wish so badly that we had yoga studios here in V-town, or aerobics classes that I could *take* instead of teach :/
While I was pondering my workout boredom, I thought of some tips that I would give to clients or those of you in the same situation:
– Switch it up! Try something NEW. A great idea is to take a new class or start a workout program, like the Summer Shape Up. For me, my boredom is coming from cardio — I've been on a thousand spin bikes and ellipticals in my life (ok, not that many, but you know…) so maybe this week isn't the week to dilly dally on the same ol' things. It's time to venture to Amazon.com for a new DVD or take a roadtrip for a yoga class. The good news is that I'll be in Orlando this weekend and can yoga to my heart's delight.
– Get some new tunes. Downloading as little as two new songs can always pep me up during a workout. Or download a podcast that you can listen to- there are tons of funny, informational and health-related podcasts out there.
– Read something or watch a show. I know some people say "If you can read or watch TV while you're working out, you're not working out hard enough." I totally disagree. If a new magazine motivates you to get your cardio on, or keeps the boredom away, by all means, I say go for it.
– Take a break. Feeling bored or burned out can be a sign of overtraining. If your "blahs" are coming from your body telling you that it's tired and needs a rest, take one. The gym will ALWAYS be there- take care of yourself.
Some more tips on rut-busting can be found *here*
What are your favorite tips for keeping workouts fresh??
I'm off to train funny quotes lady and then going to a wives meeting.
See ya in the morning with the Blogiversary giveaway winners!
xoxo
Gina