Hi friends! Happy Friday! What are you up to this weekend? It magically decided to turn into fall this week, so we're looking forward to enjoying the cooler weather. We'll also be hosting a joint birthday celebration for the Pilot and Penelope; I have a feeling shenanigans are on the way. I'd love to hear what you have going on! For now, I'm off to make copious amounts of enchiladas and sangria.
It's time for the weekly Friday Faves party. I always look forward to sharing some of my favorite eats, wears, reads and finds with you each week, and love when you share your faves, too. Please shout out something you're loving in the comments section!
Fashion and beauty:
-Hamil-hat. This hat saves the day when I barely have time to put my contacts in before heading out the door for school drop-off, and also makes me strangely happy. I wore it the other day, and it brought back so many awesome memories from our Chicago trip and finally seeing Hamilton. I remembered leaving the theatre trying not to bust out sobbing because I was so overcome with emotion, and it brought a smile to my face. Like, "What a nerd" but also because I know I'd be the same emotional mess if I saw it again.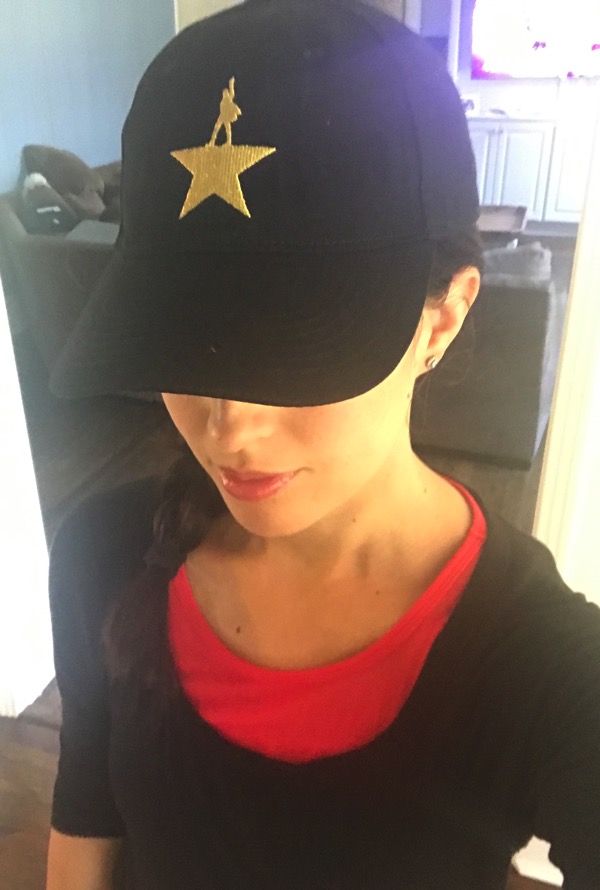 -The latest Stitch Fix delivery! I've received quite a few good ones lately, but this one just hit it out of the park. My stylist Alexandra (aka my BFF because she gets into my brain and just KNOWS ME) sent a grey dress with bell sleeves, the perfect leather moto jacket, destroyed jeans, and these embellished Joe's jeans. I'd been lurking a similar pair on the Anthro website but hadn't pulled the trigger yet, and I'm so glad because I like these ones even more. I've been a Stitch Fix fan for years, but am loving it even more now that we have limited shopping.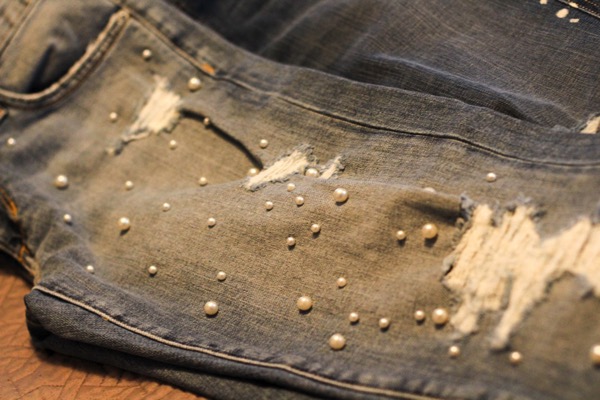 (Jeans are here!)
She also sent the perfect necklace for my Halloween costume. 🙂
-The girls' fall Mac & Mia boxes. We very occasionally use Mac & Mia, mostly because I'll order a majority of the girls' clothes online during sales. It's fun to try it out seasonally for some new staples. I've noticed that these are the pieces the girls wear over and over and last much longer. The quality is markedly better, and the stuff they send is SO cute. I'm working on a post with some of our faves, but in the meantime, here's the outfit Miss P wore yesterday.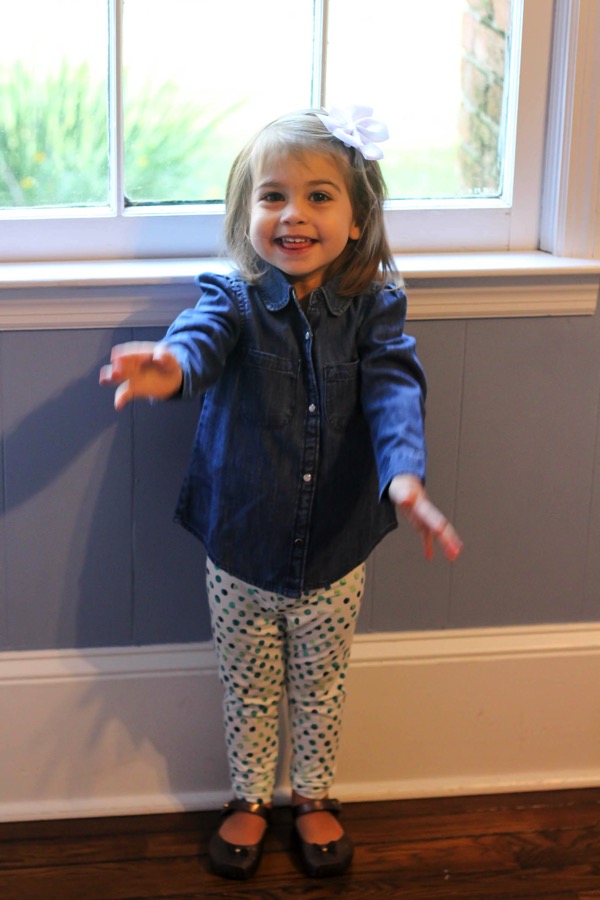 I just can't.
Random:
-This tea! Since I've ditched caffeinated beverages (13 weeks, baby!), I've been sticking with decaf almond milk lattes and herbal teas. I always like to try out new ones, but my top favorite flavors are Tulsi Rose, Yogi Egyptian Licorice, and now this Cinnamon Vanilla Healthy Skin. It has a nice spice to it without being over the top, and still tastes great after reheating the same mug 3 times.
-Livi the photographer. I'm notorious for losing my phone, and Livi's a pro at finding it and surprising me with random pictures. She takes a lot of pictures of the TV, of P, her toes (?), and random artistic shots, like this one of Bella eating a stolen graham cracker.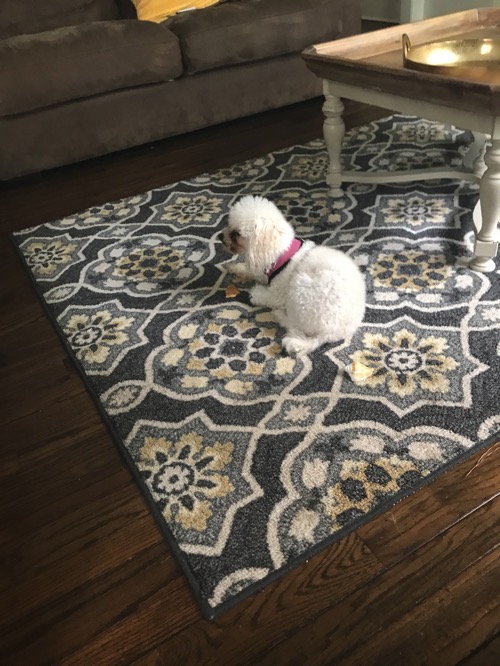 Great reads:
Martha Stewart's travel must-haves.
Fitness:
Honest fitness class descriptions.
Lower body moves to add to your workout.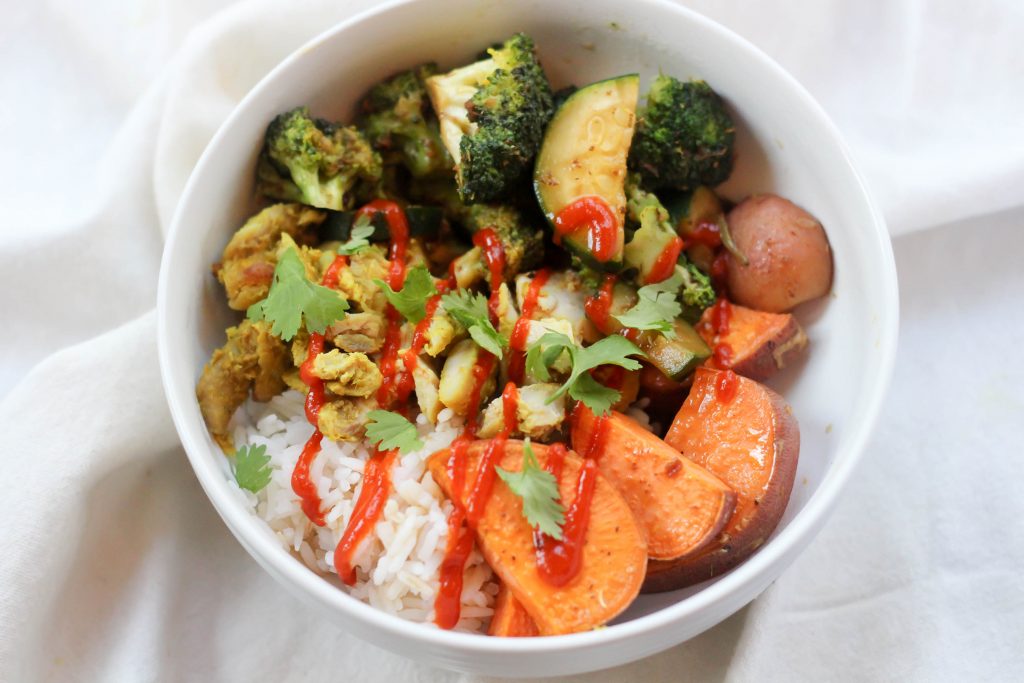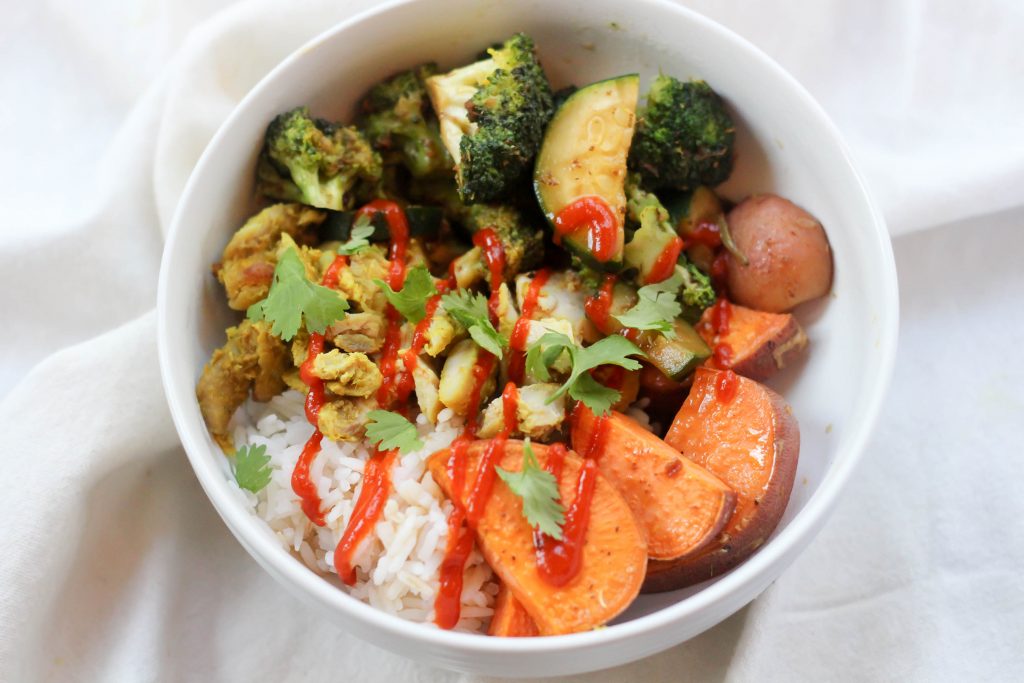 Recipes and food:
I need to try this cookie recipe.
This chicken and white bean chili soup.
Vegan butternut black bean nachos.
A unique take on pumpkin bread.
Happy Friday!
What's something you're loving this week?
xo
Gina
Looking for a workout? Try this plank burner!