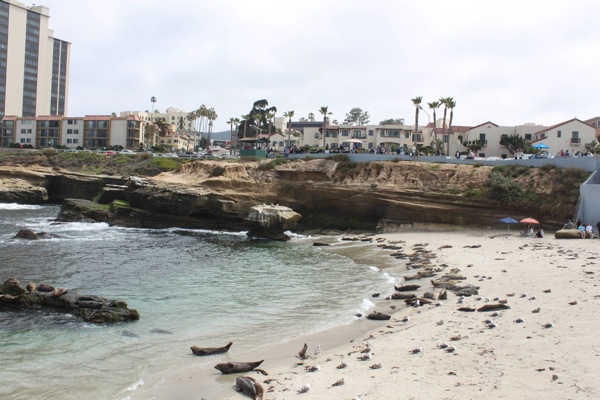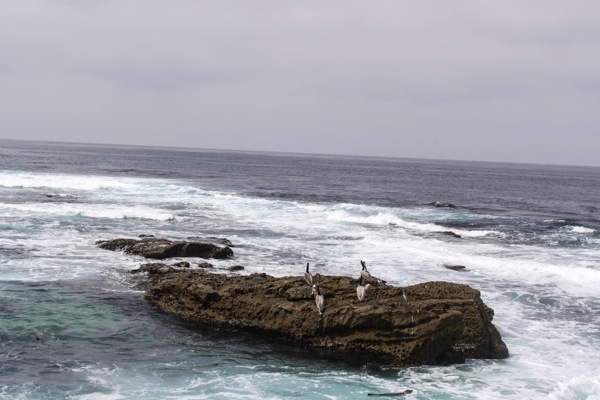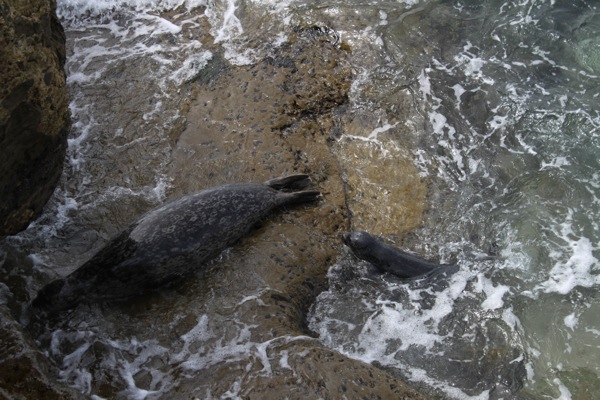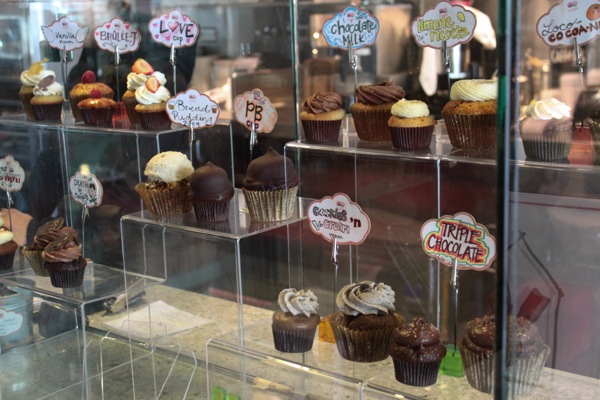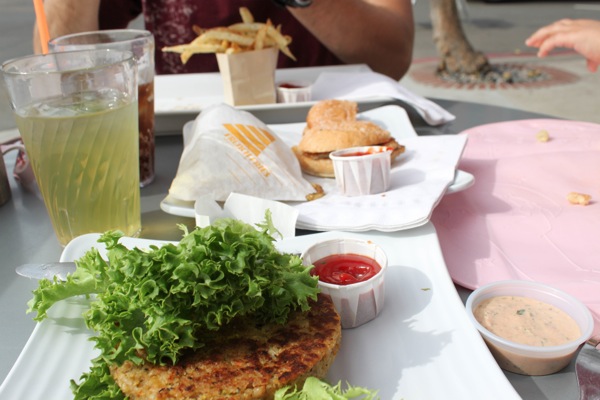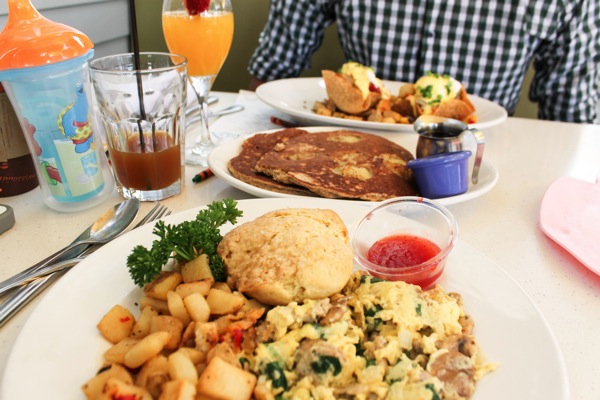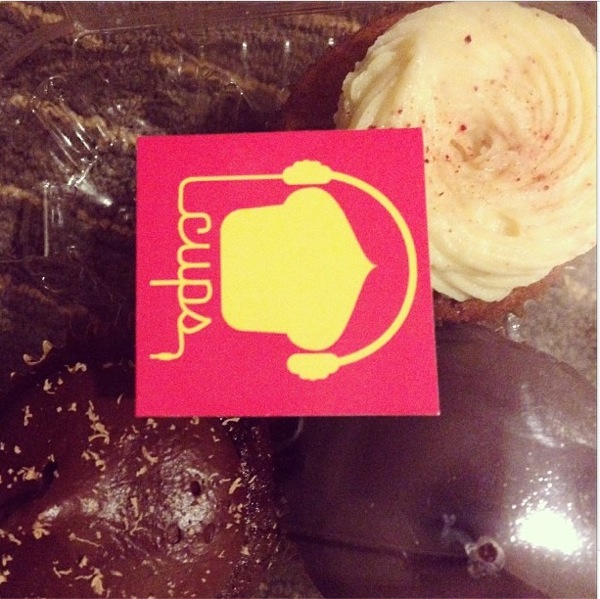 When we go on vacation, we usually have 3 main goals: spend time as a family (a special treat with our often-conflicting work schedules), sleep as much as possible and sufficiently eat our way through our respective holiday locale.
For this particular vacay, we didn't end up getting much sleep at all (late-night drive and sick day with little lovebug) but we definitely enjoyed our time together and our meals, even when it was takeout in our hotel room or cupcakes in bed 😉
Here are some of our all-time favorite places to dine in San Diego and the La Jolla area, where we usually stay.
(in no particular order, but Cups is first for a reason)
Cups: this is a MUST-DO if you're visiting SD. They have a few gluten-free cupcake options each day, a vegan option, all real ingredients (I was excited to get a red velvet for Liv without Red #40), and almond milk for their coffee drinks- the hot coca is to diiiiieee for. They also have small and large cupcakes, but we usually don't mess around and get a few of the big ones.
Cody's: a great spot with an ocean view, fresh healthy food and inventive cocktails.
The Mission: an excellent breakfast spot with killer Mexican breakfasts and healthy options.
The Cottage: OUR FAVE. Another must-do, as it has something for everyone, including stuffed French toast, oatmeal pancakes, egg scrambles, gluten-free bread, and mimosas.
Isabel's Cantina: incredible Latin-Asian fusion and the same combo of funky decor (a cool date night dinner spot)
Coffee Cup: another breakfast fave (also serves lunch). Super casual, with Mexican breakfast (the breakfast tamales are ridiculous)
Lean and Green: this time I ordered a Rainbow Wrap on gf tortilla (turkey, spinach, mayo, peppers, ??) and a green juice. While it's fun to go all out on vacation, it's also nice to enjoy the foods I love and eat at home, too.
Burger Lounge: this trip was a first time at Burger Lounge. The fries were glorious, but what stole my heart was the quinoa brown rice burger. It's, hands down, the best veggie burger I've ever had. I'm already scheming of ways to replicate it.
Aroma Cafe: we stopped here for a quick dinner on our way back to the hotel and were pleasantly surprised. It has a classic menu (steaks, fish, salads, pasta) but everything we ordered was fantastic.
You can read some more of our favorite SD dining spots here (I can't believe how tiny Liv was in those pics!!)!
Have you been to San Diego or the La Jolla area? If so, are there any spots we need to try next time?
Hope you're enjoying the week so far!
xoxo
Gina
PS Thank you again to my lovely friends Anne, Monica, Theodora and Erin for guest posting while I was away <3