Hi guys! How's your morning going so far? I'm so glad you liked the quinoa pancake recipe. I had another batch for breakfast this morning. So good 🙂
Yesterday afternoon while Liv was napping, I decided to plant some more herbs out in the yard since we still had unused soil and pots.
Bell was my helper: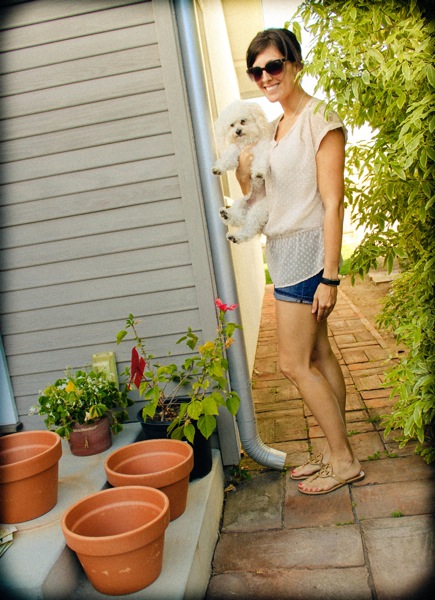 and Caroline supervised.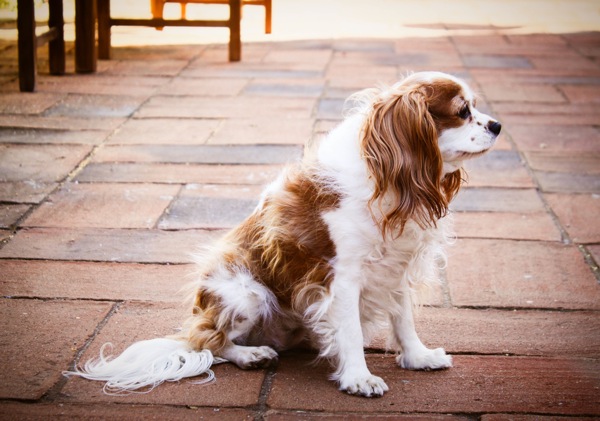 In theory, it seems nice to have multiple plants and herbs all over the front and backyard except for the whole watering thing. Some always end up missed…. hence the "fighting for their lives" shamrocks in the pic below.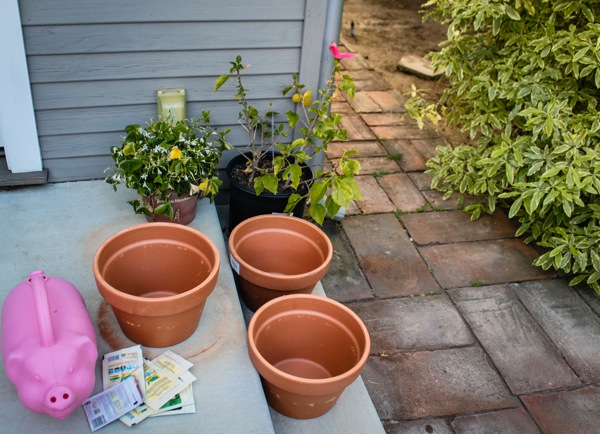 Last night, I had Zumba class #2 of the day and got to team-teach with the studio owner. I don't know if I've written about her before, but she's pretty much one of the best Zumba dancers and instructors I've ever met. (<— she doesn't know I have a blog and has no idea that I'm going total fangirl mode right now.) I'm even more excited about teaching there because I know I'll be able to learn a lot from her and become a better instructor. Also, the ladies at the studio are AMAZING. I taught half the class, it was a blast, and I'm really looking forward to my next one! Looks like I'll end up with five Zumba classes this week— it feels nice to be back in the shake of things.
I was thinking about why I wanted to get back into teaching so badly, and besides the obvious reason that I enjoy teaching and helping others achieve their fitness goals, it also makes me feel like me. It's easy to go through the day and night in mama mode and realize that I haven't done anything to challenge or nurture my creativity for the day. Teaching challenges me, gives me a chance to interact with and meet other adults, and will also help me to become more involved in the local fitness community.
Random sign outside the studio: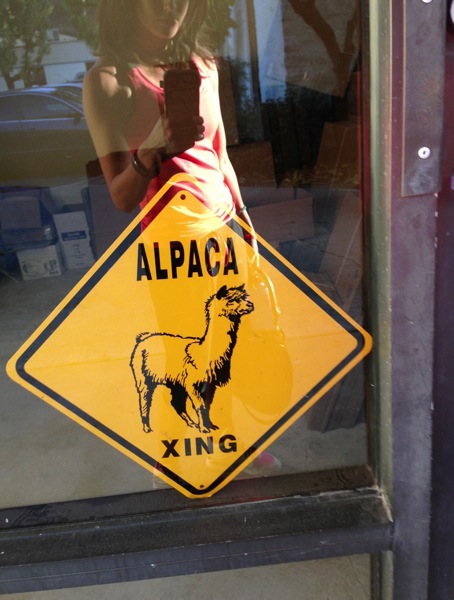 While I was Zumba-ing, the Pilot took Livi for a sunset beach playdate.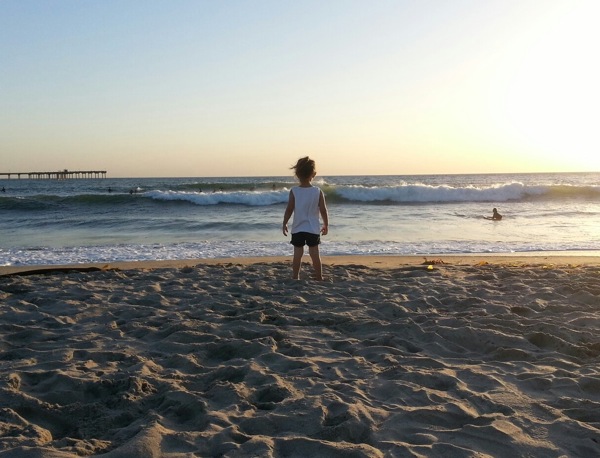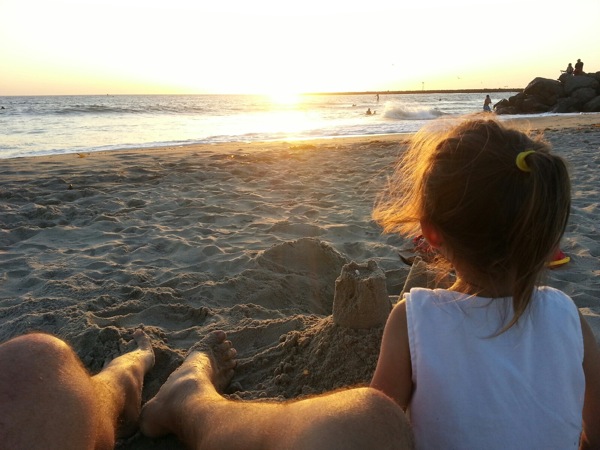 (Not my legs haha)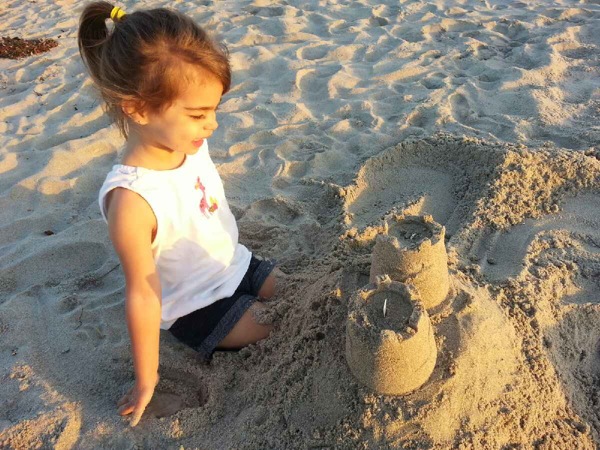 They built sand castles, watched the surfers, and headed back home where I met them for chicken lasagna dinner. 
I don't have any new recipes or workouts for ya today, but I've been meaning to write about some recent reads. I haven't picked up the Kindle this month, but last month I read The Husband's Secret and listened to The Power on Audible. I'll probably download and read some new books, especially now that things have settled down.
The Husband's Secret
I'm still trying to figure out how I felt about this book. I think I liked it? For one, I was intrigued because I really wanted to know what the secret was, so it sucked me in and I finished it relatively quickly. I will say I hated the ending. The dinosaur cry came out, and not in an, "Oh that was so profound and beautiful" way, but a "sob sob this is so unfair" way. Even though I didn't love the ending, the epilogue was fascinating (it makes sense if you've read it). All in all, I'll say it was a quick read but it's not on the "omg you must read this now" list.
The Power
I have to start this off by saying I am a giant The Secret goober. The Pilot makes fun of me often ("Gina, you did not use the Secret to get us this parking spot."). I've always been a huge believer that remaining mindful of your goals increases the likelihood that you'll accomplish them. The Power takes this a step further by discussing the power of love: everything you do must come from a place of love and you will reap the rewards of your actions. Of course, I ate.it.up. I think I would prefer the text version instead of the audio because the author sounded like she was scolding me the entire time. Highly recommend it, though.
Any great reads this month? What are your thoughts on the Secret/Power??
Hope you have a wonderful morning!
xoxo
Gina