Oh Stitch Fix Fridays, you make the weekend even more exciting 🙂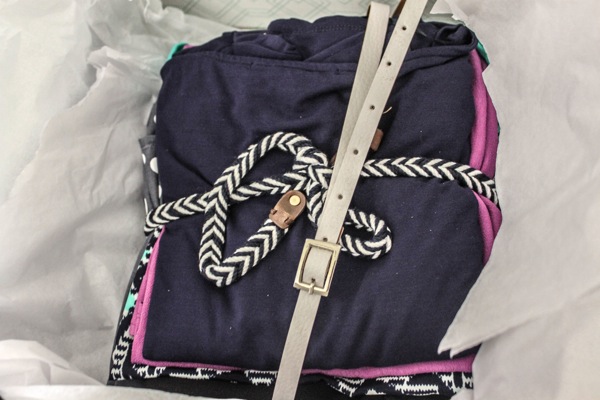 Even though I've been getting Fixes for about a year and a half, I still get boxes every now and again that aren't really "me." I didn't love my last box, but left feedback in the comments (they really do read the feedback and make changes accordingly) and absolutely loved every piece in this box. I'm pretty sure it's because Margaret picked the pieces. She knows me. Haha.
Here are the goods:
(random: our sconce on the wall looks crazy in these pics because my tripod was a little tilted. Oops)
Chambray polka dot belted dress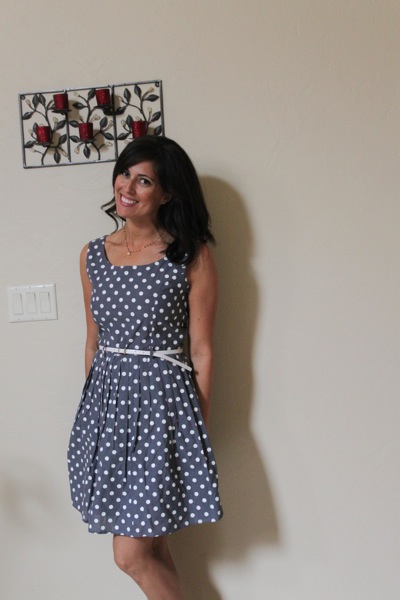 Aztec tank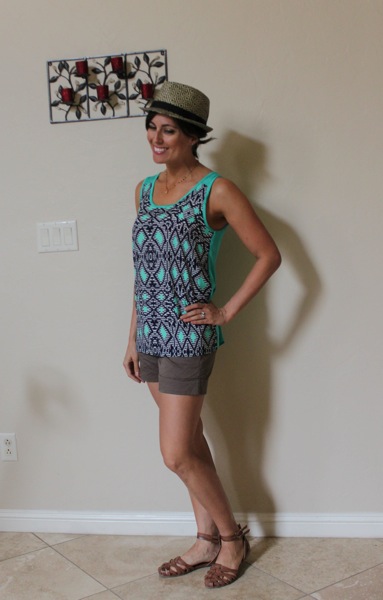 Navy belted Tart dress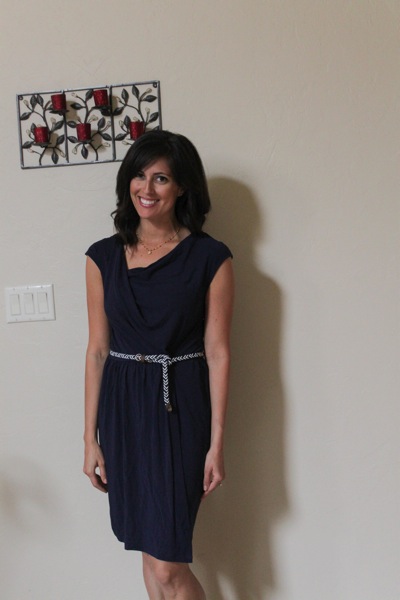 Pink Sanctuary tank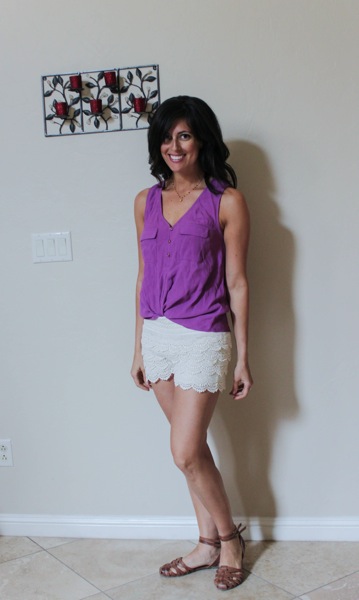 Cody Crepe Track skirt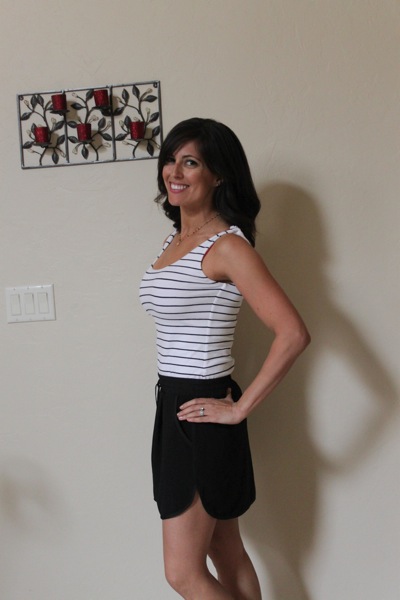 I like this skirt, but I have no clue how to wear it. It will probably be rocked with a tank and gladiator sandals all summer long. As fancy as it gets 😉
Where is your favorite place to shop? Any awesome finds lately?
A latest find is the sandals I'm wearing in a couple of the above pics. I can tell I'll be wearing them a lot this summer! Livi and I got them on a Nordstrom Rack trip last week. Here's a link to some similar ones at Tarjay.
Curious about Stitch Fix? (<– referral link) Check out some of my previous posts with all the deets, like my first Stitch Fix ever, my trip to their headquarters and the last Fix post.
Hope you're having a lovely afternoon!
xo
Gina
*This post wasn't sponsored in any way, but in full transparency, I didn't pay for any of the above items. I have a credit with the company from referrals over the past year and a half. I'm so happy that many of you love SF as much as I do! xo